A day trip to 12 Apostles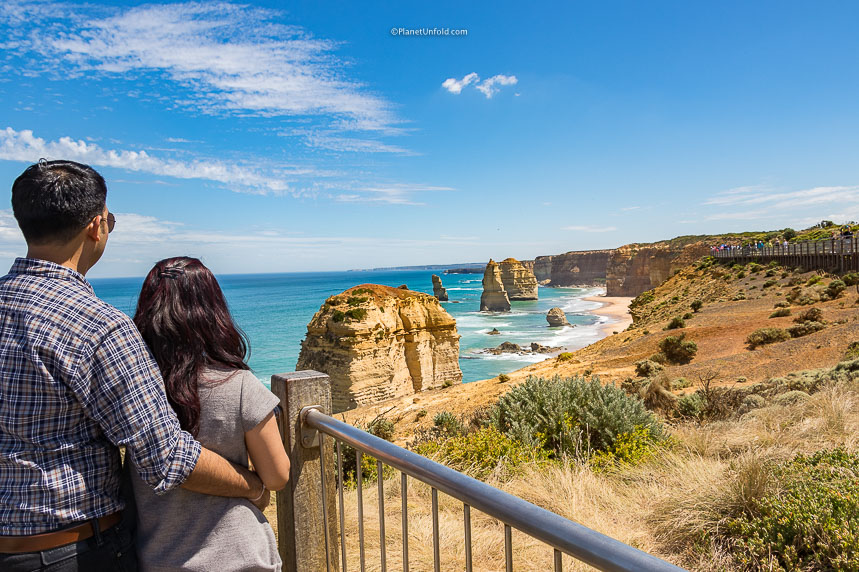 12 Apostles
Carved by breezes and sprays, turned into caves, then arches and eventually tall columns as we see these huge rock stacks renowned as 12 Apostles now. They stand tall at Port Campbell national park, by the Great Ocean Road in Victoria. A spree that is worth a prolonged day drive or stay for 2-3 days as it comes along with wide-ranging numerous scenic lookouts on its way.
Well in number these rocks aren't exactly 12, might be 5 or 6 in total, eroding constantly by nature.
Rock Stacks at 12 apostles
The Great Ocean Road and surroundings is seamless to sightsee in 2-3 days as there are several picturesque spots to visit within a short distance from 12 Apostles, ideal to spend some quality time with friends and family.
A lot of tour companies offer a day trip to 12 apostles, they start pick up around 7 am and follow the Great Ocean road covering a few places on the way. We realized if we are going to follow their route, we might end up with huge crowd everywhere. So we designed our own self-drive route to avoid crowd and to capture good shots in perfect sunlight.
An ideal self-drive route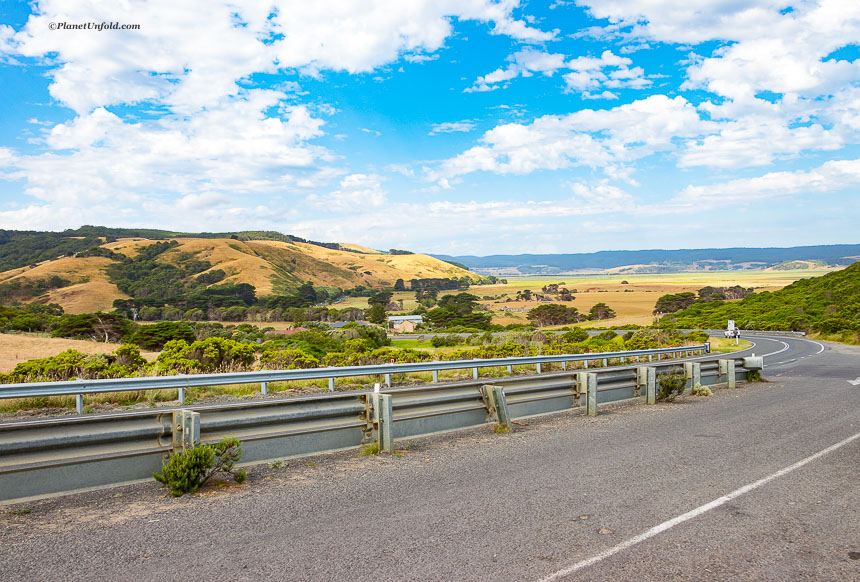 Scenery while driving to 12 apostles
12 Apostles is approx. 225 km from Melbourne. We followed a route that turns through Geelong for Princes highway to reach 12 apostles. We left early morning and it took us approx. 3 hours after which we had entire day to reach back to Melbourne via the Great Ocean road stopping by at some lovely places on the way.
Best Lookouts on Great Ocean Road
Further within 30 km from 12 Apostles, until the Bay of islands, there are some unique rock formations called London Bridge, The Arch and The Grotto. If you are staying around in the area, these are few hidden gems to capture flawless oceanic scenery, surfing, fishing and other water activities.
A helicopter ride is also offered in the area for a bird view. Various boat tours that route closest to sea caves and arches formed, aiding eternal wavering landscape.
Gibson Steps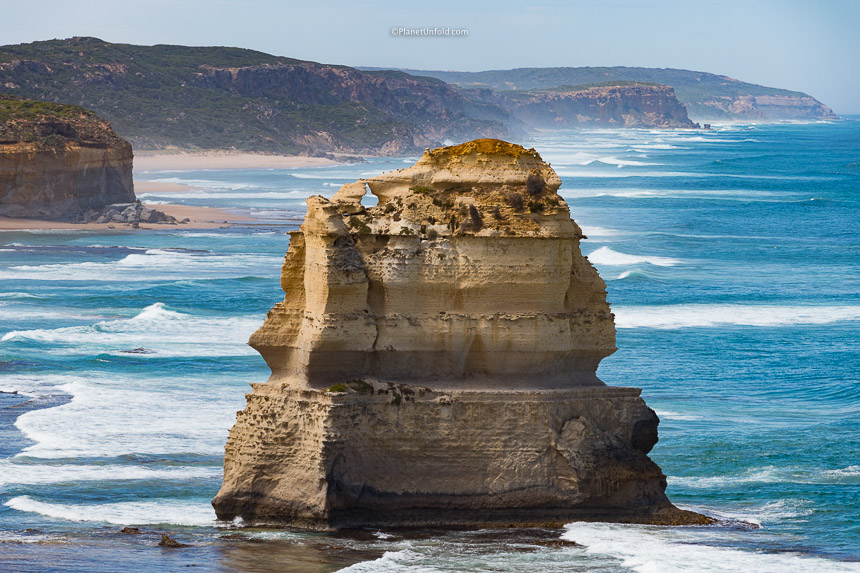 Gibson Steps
A beautiful spot not to be missed at all. It's a short walk (2.2 km return to clifftop viewing area) from designated car park for apostles. These steps were finished by a local settler Hugh Gibson. Thanks to him we all can now walk downstairs, get some beachy stretch, with a zoomed view of rocks sculpted naturally. It is important to be aware of tide times for safe experiences here.
Loch Ard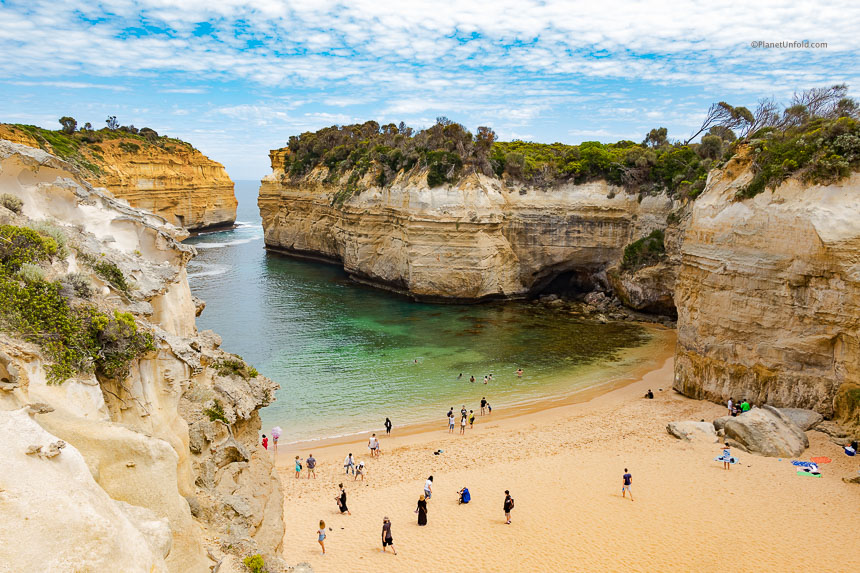 Loch Ard Gorge swim area
The lovely gorge is only 3 mins drive to west of 12 Apostles, it has a bay and an inlet of clear blue-green water forming a very small beach area which is a popular stop over for a cool swim on a sunny day. The name "Loch Ard" was engraved on a clipper ship, that cruised from England and marooned on nearby Muttonbird island, with 2 juvenile survivors washed along the shore back in 1878.
In June 2009, The arch of island archway near to Loch Ard, collapsed parting two detached stacks of rocks parallel to each other, eventually the stacks were named upon these two survivors of Loch Ard shipwreck as, Tom & Eve lookout (in the picture below).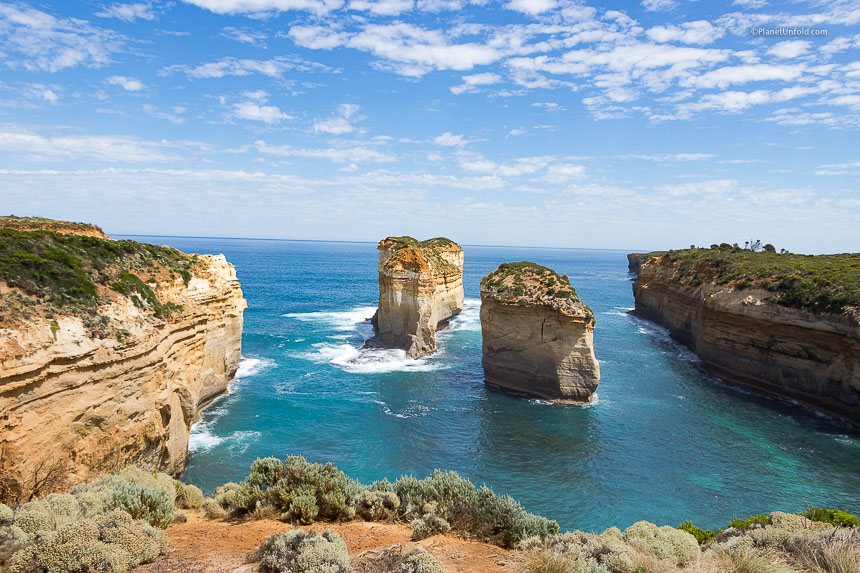 Tom & Eve Lookout
Castle Cove
Castle Cove
Castle cove is a meeting point where the Great Ocean Road and the Great Ocean Walk meet. The lookout is located on top of a cliff, if you wish to see around more towards neighboring Glenaire Valley and Johanna beach, you will find yourself heading across trees, wildflowers and other cliff top views.
A diverse range of flora throughout this slice of land. In late 1900s, remains of at least 5 species of dinosaurs were found here. There is also a river crossing near Johanna beach, before you arrive here, ensure you know the tides, as unexpected waves may appear anytime
Otway National Park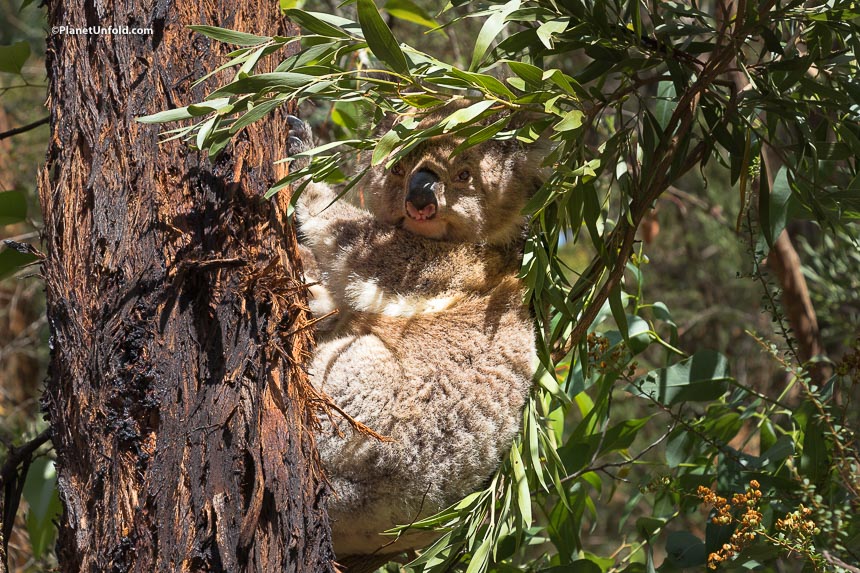 Koala climbing a tree, Otway National Park
If you see stopped cars and people looking up the trees, then don't be surprised, they are actually looking for Koalas who wander free here. We luckily found one so close on our way to Otway.
Otway National Park stretches from Torquay to Princetown and up through Otways hinterland towards Colac, featuring gorgeous rock podiums, rough-sandy shorelines, exposed heathland and elegant spring wildflowers. It is home to tranquil lakes, waterfalls, elevated forests and ferny gorges in the north. The natural environment of this place is best enjoyed via horse ride (with permit) or mountain bike.
People love to picnic and camp here close to waterfalls. Other places to see are Blanket Leaf, Sheoak, Distillery Creek, Moggs Creek, Paradise, Melba Gully, Shelly Beach, Triplet Falls etc.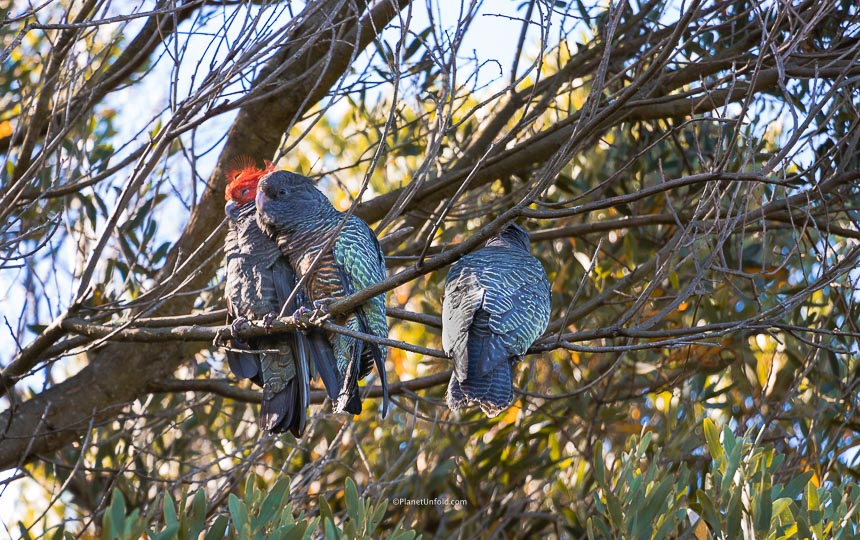 Family of Black Cockatoo, Otway National Park
We walked an area close to lighthouse here (closes by 5 pm) and found a family of beautiful black cockatoos on a branch just above our heads, weren't in a mood to pose though 😉
Apollo Bay
Apollo Bay
A coastal town situated on eastern side of Cape Otway, is a radical location on stunning Great ocean road. It is such a paradise by the sea ideal for a layover after a long driving day. The seaside town is well renowned for its rich diversities in seafood and several annual festivals bursting with music and sports. We stopped here around afternoon while on our way back to Melbourne and enjoyed some crispy Fish N' Chips at a randomly picked restaurant. If you are a seafood lover, you don't want to miss this.
There are many other stops and lookouts if you have ample time to explore on the way like Bells beach famous for ocean swells and surfing, Aireys inlet for split point light house, Cheese world, Warrnambool for whale watching from June to October, Teddys lookout, Lorne and Mariners Lookout.
We absolutely coveted to spent more time uncovering all that Great Ocean road has to offer, but since we aren't full time travelers so it was challenging for us to see so much in less time. Taking about 2 to 3 days or an entire week shall be good enough.
We started around 8 am from Melbourne, morning traffic slowed us a little but then we picked up on further highways. While returning we ensured spending not more than 10-15 mins at maximum lookouts on the way in order to be back on time and still reached our hotel around 10 pm. It was an exhausting drive for a single day but absolutely worth it.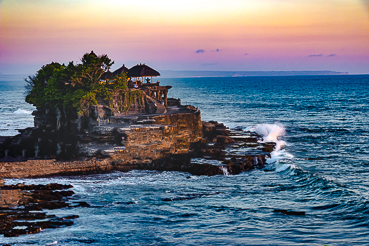 A Travel Guide to Bali, Indonesia
A Travel Guide to Bali, Indonesia
https://www.planetunfold.com/wp-content/uploads/2017/01/Tanah-lot-new-thumb-1.jpg
369
246
Sheetal Khatri
https://secure.gravatar.com/avatar/a8c4e10205dce919119e3338d8d5269d?s=96&d=blank&r=g
Summary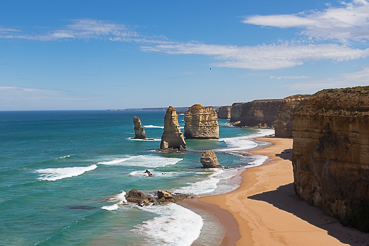 Article Name
A day trip to 12 Apostles
Description
Avoid crowds and save time on an ideal self drive day trip route to the Great Ocean Road. Exploring 12 Apostles and the best lookouts in the southern region of Australian continent.
Sheetal Khatri
planetunfold.com
https://planetunfold.com/wp-content/uploads/2019/09/Final-logo-1.png