A Luxurious stay in Pulau Bintan, Indonesia
Pulao Bintan, Indonesia
"Somewhere love is in the air, spirits are high, the heart wants to craft a timeless fusion of passion, fineness and delight only to brand everlasting memories together"
When we needed a sweet escape from the busy life, spending few days in Bintan turned out to be a must try. It's one of the beautiful and serene Indonesian islands and just a boat-ride away from Singapore.
The island is part of Indonesia's Riau Archipelago, of which the northern Lagoi area is a high-class resort destination offering secluded beaches, varied water sports and golf courses.
Since we were looking for a leisure trip away from hectic working life, we wanted to spend our time at places that are luxurious and yet not overcrowded.
Weather Aspects
We visited Bintan in the month of March. The weather was cool and breezy adding up more romantic feel and was a perfect vacation spot for us. However, it has a nice weather from March to October. November to February is rainy hence not recommended to go.
Our tour begun with taking Tanah Merah ferry terminal (SG) which was scheduled in the morning and took us to the terminal at Bintan within 45 minutes.  I appreciate the resort staff providing us with ginger candies to help motion sickness during the boat ride. Since then, I always pack ginger candy or salted ginger with me for an enjoyable ferry ride.
Our Stay at Bintan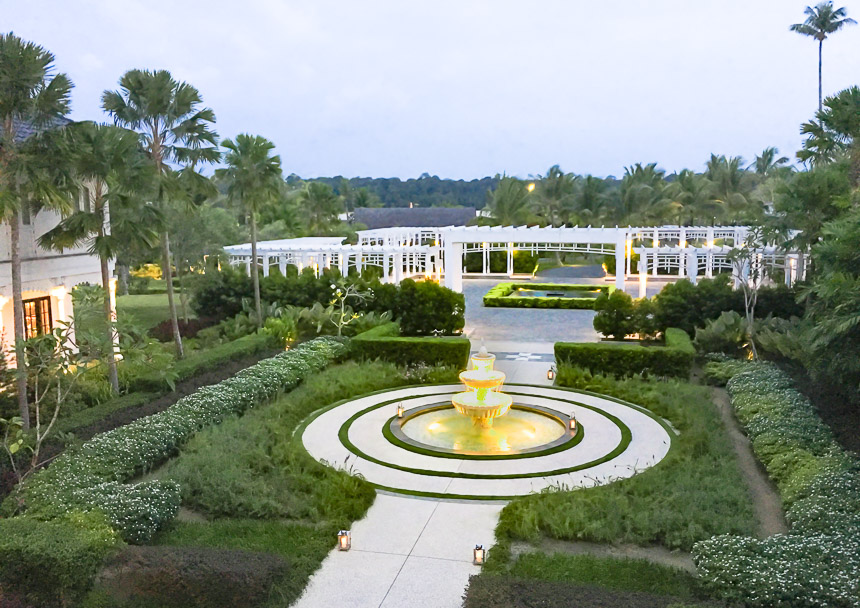 The Sanchaya, Pulao Bintan, Indonesia
Our trip was a classic blend of excellence, romance and amusement. It gave us ample time with each other explore the place as well as ourselves.
Though, it is never easy to find a perfect place to stay on a holiday, we actually found one more than perfect. After a long research on web, we found "The Sanchaya". The resort itself is a complete bundle of poise, reputation and exclusivity so far.
The reason this resort appealed us was its English style interiors and architecture, Classic bathing features, an elite assortment of Cheese & Wine, lavish Spa and Infinity pool with direct access to the Private beach.
We were thrilled to see "the great house junior suite, sea view", which was undeniably impeccable as our romantic haven for the next few days.
Imagine a romantic long walk at the bare beach during sunset when the tide had slashed back a few kilometers. Viewing the striking sea shells, corals and tiny crabs atop the drenched sand, yes that was one revering experience.
The best thing about booking a luxurious resort is that you don't have to take the pain of transfers and formalities at every step, these are all taken care by the resort staff well in advance, well that's what the high charges are for.
So, we were asked to submit our travel documents and then taken to their private VIP lounge while we waited and enjoyed some tea, our immigration and clearance were taken care of already.
You can find more info on their website here: The Sanchaya
Cost Aspects
The cost we paid for stay was above SGD 2000 approx. including breakfast.
There was extra cost for food, they had 2 restaurants within the premises, a common dining hall where continental and local delicacies were served. We loved their local health drink "Jamu" which came in different flavors, it's a must try.
Also they had a Thai restaurant which served amazing Thai food, green and red curries along with choice of flavored rice options making itself another decent alternative for a change.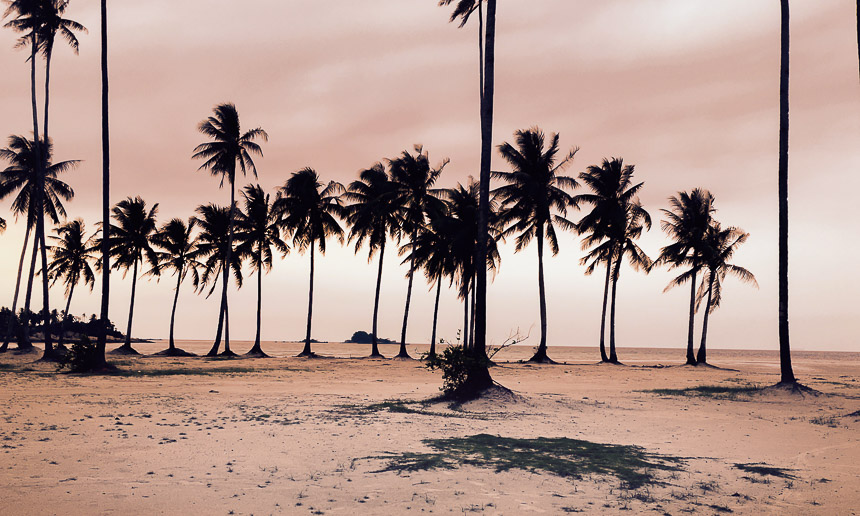 The Sanchaya, Pulao Bintan, Indonesia
Activities
Bintan offers a great deal of various activities like Snorkeling, Golf Courses, Go-Karting, Island Trekking, Mountain Biking, Paintball, Scuba-Diving & Water Sports, Spa and Air adventures.
We were quite excited to explore air adventures  so we signed up for one. It's a seaplane ride at Lagoi Bay, quite unlike anything we ever experienced before. Look for Air Adventures Flying Club on Tripadvisor and you will find there contact details.
We got on the plane one by one to take completely wide open bird view of Bintan's azure waters, Stuart was interactive during the flight and told us through the intercom that dolphins are even sighted off the coast during certain periods of the year. We also earned our certificate for the scenic flight later.
Appropriate attire is highly recommended, avoid skirts, loose dresses and delicate or high heel footwear. We were also not allowed to carry any loose items like cameras with attachments, scarves, hats, etc. aboard the sea plane.
So if you have these items on you they will have to be left in the office. We received a certificate of achievement at the end of the flight and a photograph with Stuart which makes for the perfect memento to bring home. We even purchased the video of our full flight for SGD 35 to commemorate the experience forever.
Price: SGD 120 for a 20-minute flight and SGD 35 for full video of flight.
Packing Essentials
It's good to pack light casual attire like shorts and sleeveless t-shirts/tops, preferably cottons for the humid climate. Slippers/flip flops or crocs, swimwear and sunglasses for enjoying at beaches, shoes if you choose trekking and biking, lots of sunblock is a must.
Not to worry if you missed something as there are ample local shops selling all essentials.
A Luxurious stay in Pulau Bintan, Indonesia
A Luxurious stay in Pulau Bintan, Indonesia
https://www.planetunfold.com/wp-content/uploads/2018/08/FullSizeRender-2-thumb-2.jpg
369
246
Sheetal Khatri
https://secure.gravatar.com/avatar/a8c4e10205dce919119e3338d8d5269d?s=96&d=blank&r=g
Summary
Article Name
A Luxurious stay in Pulau Bintan, Indonesia
Description
Secret getaway just a boat ride away from Singapore. Spend a dreamy, luxurious stay in Pulau Bintan. Ideal for couples and honeymooners.
Sheetal Khatri
planetunfold.com
https://planetunfold.com/wp-content/uploads/2019/09/Final-logo-1.png