All you need to know about Hobart, Tasmania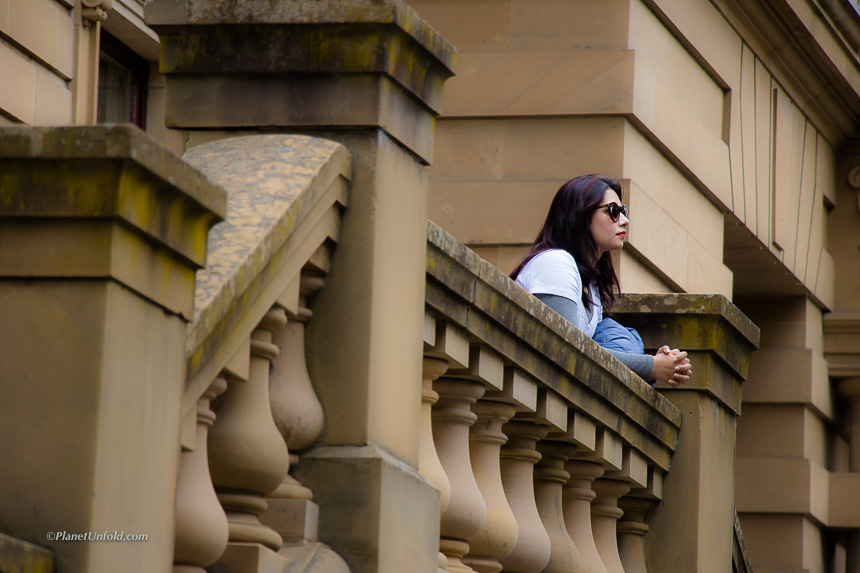 In Hobart, Tasmania
Hobart, the capital and most populous city of Tasmania is nourished with narrow lanes, colonial-era cottages, culture, food & wine. It is located on River Derwent in foothills of Mount Wellington. Tourism has been boosted over the decades in Hobart. The city is now renowned for its captivating history, striking streams, gravelly mountains, bold art, dynamic cuisines and affluence of natural marvels.
Hobart's enchantments never cease as there is always something for everyone. We get a chance to spend two days in Hobart and wished we had more time to relish most of it. We still had our fun as we roamed around Sullivan's cove mostly in a chilly weather.
We would like to highlight some remarkable spots below for a quality travel time.
Sullivan's Cove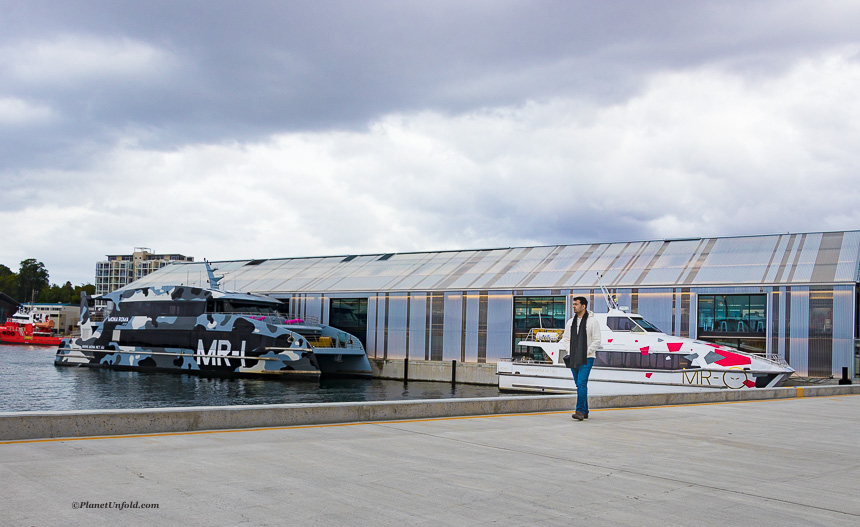 Sullivan's Cove, Hobart
Sullivan's cove was founded in 1804, used to be the landing site for Hobart before it developed into a capital city. The cove area is known as Macquarie Wharf and serves as the main port for the city. Its primary activity from being a freight port has been mended to being a tourism and recreational hub.
Well, this is the most happening area of the city, a premium location to enjoy lots of seafood, pastries, cakes and ice creams around ocean.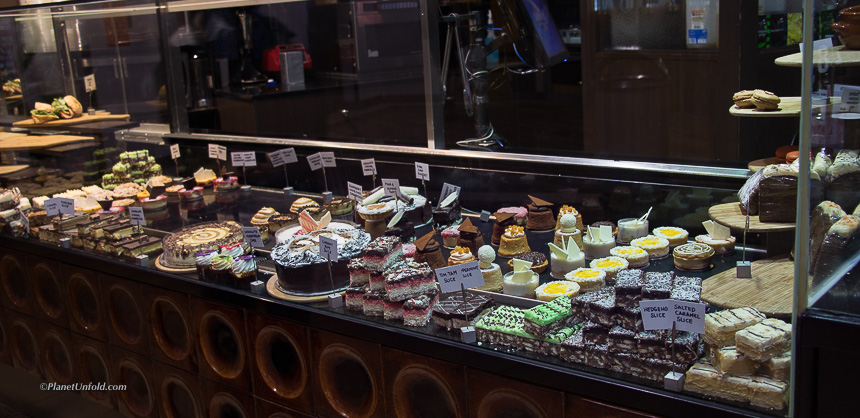 Hobart Delicacies
A majority of hotels and apartments are established at Sullivan's Cove where tourists can stay, dine and enjoy night life. We recommend fresh fish and chips from floating fish punts in the docks.
Sullivan's Cove docks
City Center
City Center Hobart
Hobart City Centre is a suburb fenced and embraced with original settlement, central business district, and other urbanized areas. From thriving markets, unrivaled natural venues to a tangible sense of history, the city center pretty much has it all.
The best way to explore is to take long walks around the CBD, we did that all day and weren't tired at all, may be due to the cool breezy weather. The crafty original settlement structures stand gracefully amongst modernized infrastructure, combines heritage charm with a contemporary lifestyle.
Salamanca Market
A vibrant and most loved street market with 300 stalls in Salamanca Place, located next to waterfront in Hobart. This chief tourist attraction in Tasmania, is held on Saturdays between 8.30am and 3.00pm. It is the old sandstone warehouses that host dockside cafes, design studios, restaurants and galleries frequently. It is also Tasmania's most visited and award winning charm.
The stuff that makes it unique is hand-worked crystal, novel designs in Tasmanian timbers, bath and body care, tasteful apparel, bespoke jewelry, organic produce, artworks, ceramics and leather goods, handcrafted cheeses, wines and spirits, breads,  and delightful sizzling chows.
Mount Wellington
If you enjoy calm woody ravines, climbing, horse rides, car drives and mountain biking, Mount Wellington (Kunanyi) is the perfect rendezvous for you to perceive bays, inlets and the peaks of the World Heritage Wilderness Area. This bliss for photographers and nature lovers offers outstanding views of Hobart and its surrounds. Don't miss the incredible sight of Organ pipes on your way.
Useful link:  Mount Wellington
Museum of Old and New Art (MONA)
Australia's largest private art museum has no precincts set. The bold art displays make MONA a unique place to visit. The museum can be accessed via ferry ride sails between Brooke Street Pier and MONA, and takes around twenty-five minutes one way. The museum ticket is for AUD 28 per adult.
Royal Tasmanian Botanic Gardens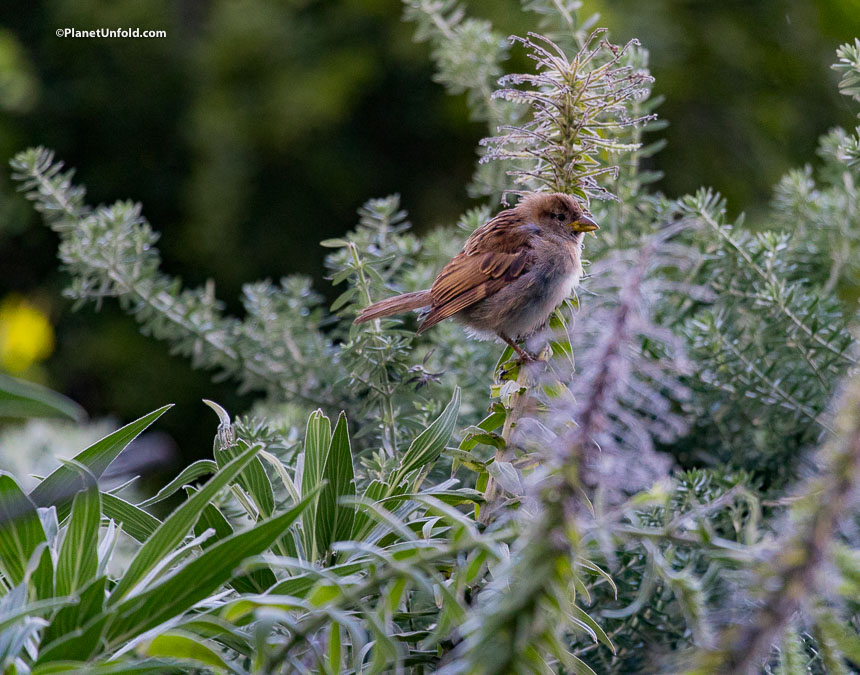 Royal Tasmanian Botanic Garden
The Royal Tasmanian Botanical Gardens captures 13.5 hectares of land staging 6,500 species of plants in a wonderful setting maintained since 200 years. The collection embraces over 400 Tasmanian native flora and beautiful heritage of plant species, great for birdwatching too. It is open 7 days a week (timings may depend on weather) and its admission prices are only AUD 2 per person.
The gardens are located in Hobart and can be accessed through a short drive or walk from the City center.
Siem Reap Beyond Temples
Siem Reap Beyond Temples
https://www.planetunfold.com/wp-content/uploads/2018/07/IMG_1896-Thumb-1.jpg
369
286
Sheetal Khatri
https://secure.gravatar.com/avatar/a8c4e10205dce919119e3338d8d5269d?s=96&d=blank&r=g
Summary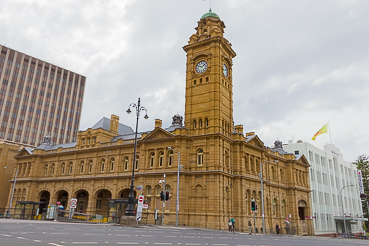 Article Name
All you need to know about Hobart, Tasmania
Description
Tourism has been boosted over the decades in Hobart. The city is now renowned for its captivating history, striking streams, gravelly mountains, bold art, dynamic cuisines and affluence of natural marvels.
Sheetal Khatri
planetunfold.com
https://planetunfold.com/wp-content/uploads/2019/09/Final-logo-1.png