Bruny Island Ultimate Adventures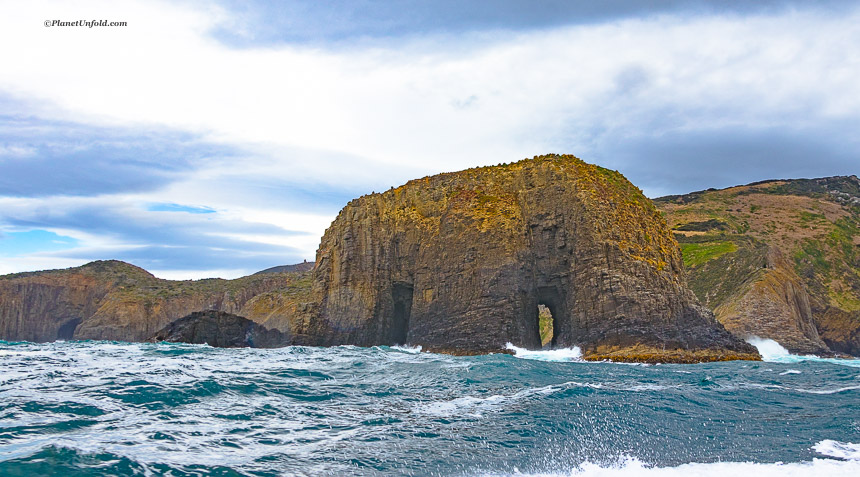 Bruny Island, Tasmania
An ecstasy exclusive for couples!! Inhabiting two nights on Bruny island was an elite fragment of our Tasmanian road trip and we cherished it in our spirits. Bruny Island is Tasmania's exquisitely preserved gem in the south east. It expanses for approx. 50km encapsulating stunning cliff top scenery, incredible wilderness and plentiful wildlife.
How to reach Bruny Island?
Bruny Island can be easily accessed on a 20 mins ride by hourly vehicle ferries scheduled from Kettering Ferry Terminal. The terminal is approx. 30 km from Hobart Central. Since we stayed at Blackmans Bay, it was only 22 km for us. There isn't any gas station on entire island so better fuel up before you go.
Since the island has no public transportation, its best to take your vehicle there, 'The Mirambeena' ferry provides large carrier for the same. At terminal, you will see a queue, get in for the tickets, drive off up to the deck and enjoy the views of D'Entrecasteaux Channel.
Refer to the below link for ferry timings and tickets: Ferry Timings & Tickets
'Must See' and 'Must Do'
Coastline at Bruny Island
Bruny island is an epitome for private retreats. Faraway from swarming jostles, it's truly a nature lover's paradise. We esteemed some quality time in harmony of Bruny's southernmost magnificent coastlines, glorious capes, splendid nature-walks & gorgeous lookouts. To catch the best of Bruny, don't miss the below adventures.
The Neck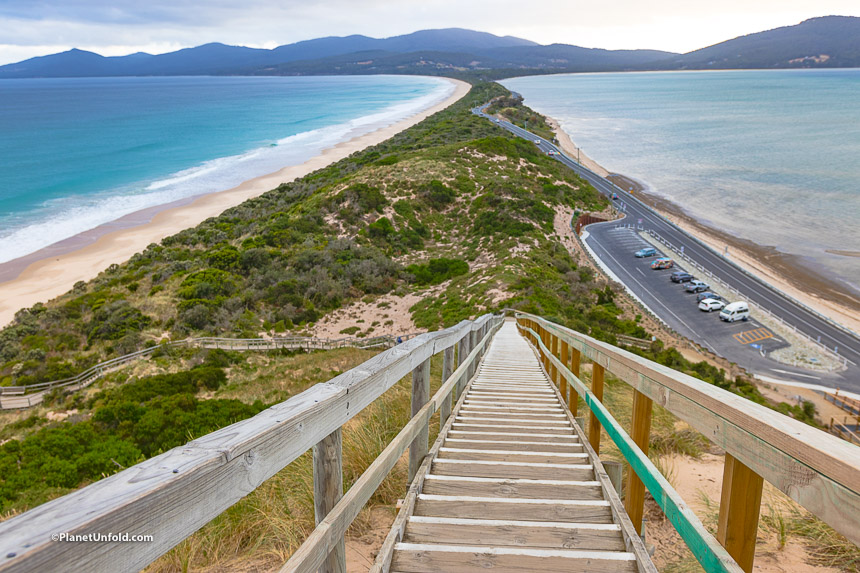 Truganini Lookout, The Neck, Bruny Island
The north and south Bruny are joined by a narrow strip of land called 'The Neck', a peninsula important for its native wildlife. The Neck has parking area at its center leading towards an entrance to shoreline. There are stairs for "Truganini Lookout', that offers bird view creating an illusion of higher water level on one side than the other. The mighty polar winds made it challenging for us to climb upstairs, we had to slow down and balance ourselves holding on to wooden fence as we carried our heavy camera.
The neck also tells heartfelt stories of aboriginal people who lived here, their struggles and life after foreign invasion.
Penguin Rookery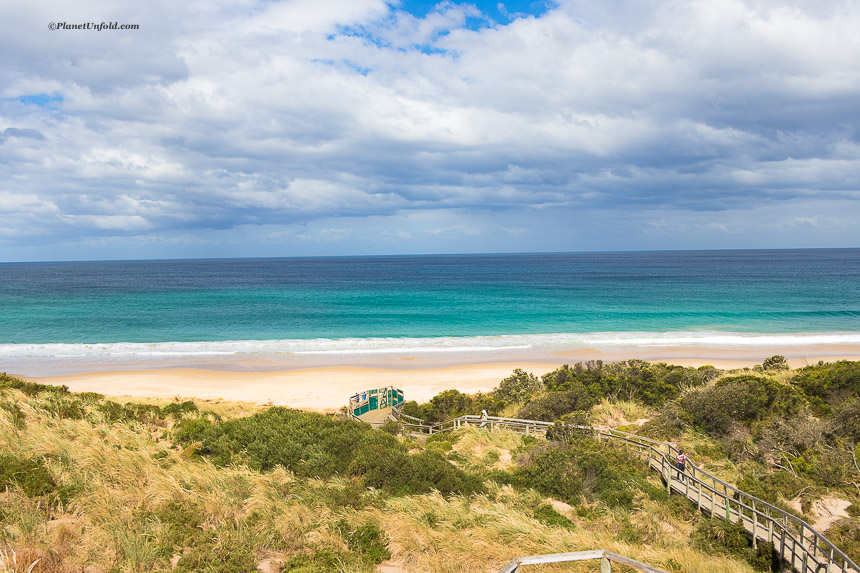 The Penguin Rookery
If you missed a chance of watching fairy penguins before, now is the time to see them. 'The Neck' shoreline constitutes a 'Penguin Rookery' which is home to Fairy Penguins, who return after dusk. You can see their burrows beneath heathland and other birdie nests on both verges of beach ingress.
The only catch here is Penguins won't come out of water if they notice folks around, which may leave their offspring hungry for longer time. So hide well, switch off any white lights as it might scare them, buy some red cellophane to wrap around your torch to avoid white light. The timings of Penguin arrival may differ according to seasons and daylight time. In February, they generally arrive 8:30 pm onwards until midnight to rest and leave before sunlight hits horizon.
We saw a few penguins arrive around 10 pm and meanwhile heard their offspring who came out of burrows waiting to be fed.
The area has no lights or any artificial arrangements to facilitate penguin appearance for tourists, they kept it intact to preserve natural environment so the birds keep coming and aren't scared. So don't be disappointed if you couldn't see any penguins, embrace the twinkling night sky instead.
Bruny Island Cheese Company
Bruny Island Cheese Company
We wonder if this was the finest cheese we ever had!! The cheese company is quite an abode for cheese lovers, an artisan cheese board combined with wine is a must try. What's special about them is they use locally grown ingredients to create intrinsic Tasmanian flavor. Some cheese varieties were new to us, so we asked them about it, the staff very well explained and offered to taste.
Curious customers may also peep into the window and observe how cheese is made. It was a wonderful experience trying something authentic to this scenic island. They sell many other products too.
South Bruny National Park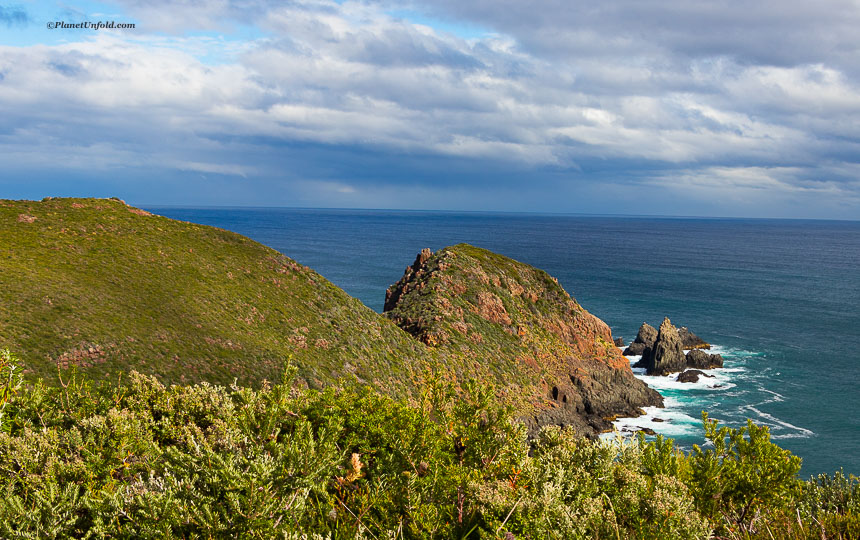 South Bruny National Park
South Bruny National Park lies at the southern tip of Bruny Island off the southeast coast of Tasmania.
The park features delightful coastal scenery embraced with towering cliffs, gardens of kelp seaweed, mutton-bird rookeries and long sandy beaches. Expanding over several kilometers back from coastline, lush rainforest may be found holding several endemic plant species only found in Tasmania.
The park entry is AUD 24 per vehicle.
Nature Walks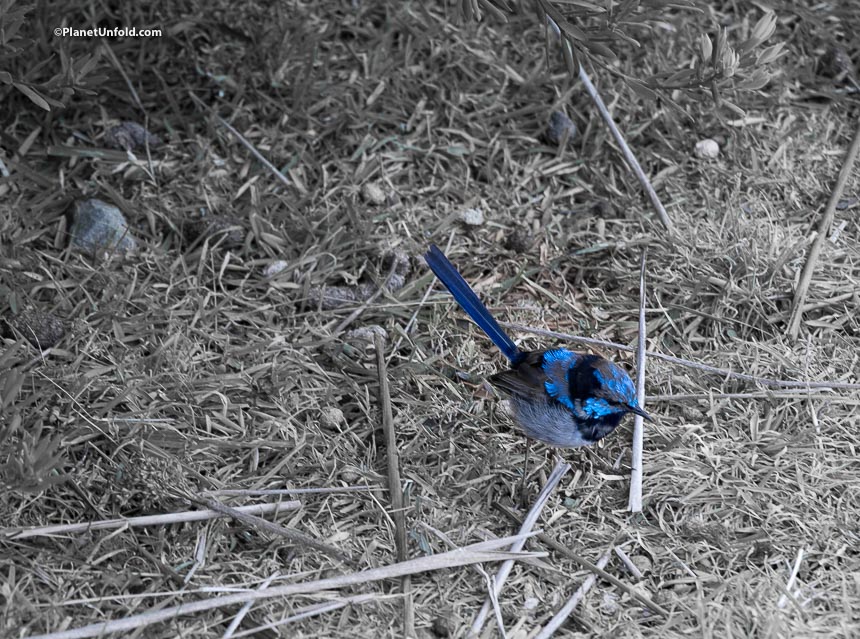 Fairy Wren
Vivid countryside walks are the best way to sightsee Bruny Island. The short walks of Grassland Point (1.30 hours) and Fluted cape (2.30 hours), day walks of East cloudy head (4 hours) and Labillardiere Peninsula Circuit (5-6 hours) will take you to the most stunning coastal cliffs, scenery, native wildlife and birdwatching.
A lovely Fairy-Wren hopping near bushes, photographing her wasn't easy at all, we still managed to get the above shot of her.
We feel fortunate to see some Native hens, Plovers, Crescent Honeyeaters, possums, wallabies and very small Tasmanian devils on our way too.
Camping
The national park offers astonishing camping areas located at Cloudy Bay (the Pines and Cloudy Corner), Jetty Beach and Neck Game Reserve. All have pit toilets, limited water and fireplaces. Firewood is not supplied and camp grounds have no rubbish collection.
Swimming/Surfing/Boating
Adventure Bay and Jetty Beach provide safe, cushy areas for swimming. Cloudy Bay is a prevalent spot amongst surfers. You can also enjoy boating here, no ramps yet boats can be launched from the beaches.
Cape Bruny Lighthouse
Cape Bruny Lighthouse
The historic 1836 lighthouse (inactive) towers 114m above intense cliff tops and coves that shape the rugged Tasmanian coastline of Cape Bruny. A short up stair-walk through bushes took us to the top of rocky cliff where we revered the curves of gorgeous capes and surrounds.
It was a cloudy day and we could feel the glacial winds freezing our skin, peeps of sunshine were a bliss though. While we retuned we saw tiny brown rabbits chewing on the grass.
Bruny Island Cruise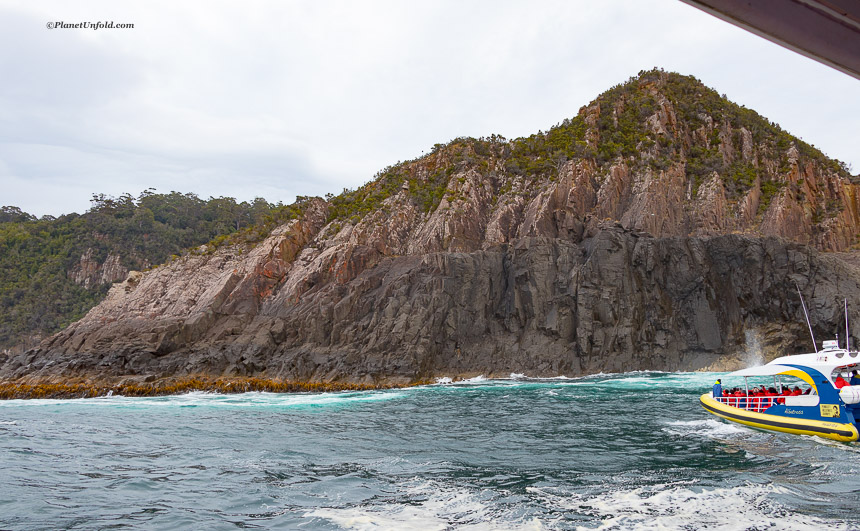 Bruny Island Cruise
We spent the next day in Bruny by hopping on a 3-hour cruise by Bruny Island Cruises, their office is at Adventure Bay.
The cruise took us to extreme edges of mighty coastal bluffs, roaring blowholes & deep sea caves. It was incredible to discover another lateral of crags which can't be grasped via land. It was startling to encounter rich coastal wildlife such as seals, dolphins, migrating whales and sea birds.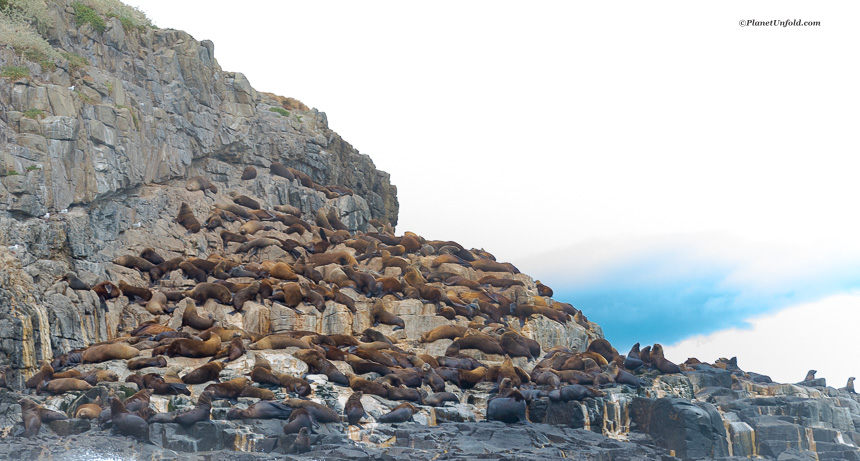 Seals at the coasts
Our tour guide was looking for a group of Mutton-birds above high ocean swells and all of a sudden, an outsized group of dolphins emerged. They were more than 500 and came from all the sides playfully adjoining our boat. Such a treat to eyes!! they had totally stolen the notice away from Mutton birds.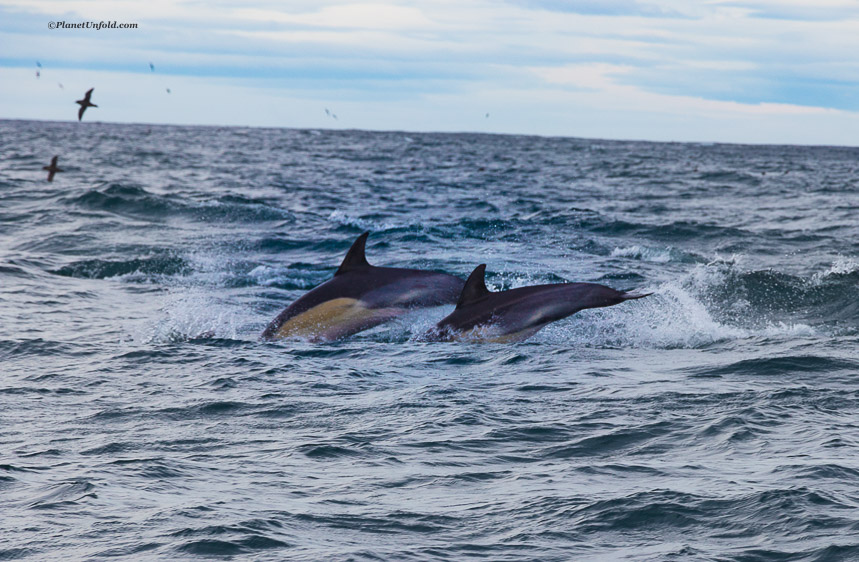 Dolphins and Mutton Birds
The cruises commence at 11 am and 2 pm, each boat can accommodate around 17- 20 people. The cruise price was AUD 135 per person.
Since the ride is very bumpy beside some sea caves and rocky overhangs, they provided ginger tablets for sea sickness. The company also took really good care of all safeguarding us from enormous splashes of waves by wrapping us under king-size heavy waterproofs, gloves, beanies etc. Here's a picture of how we looked: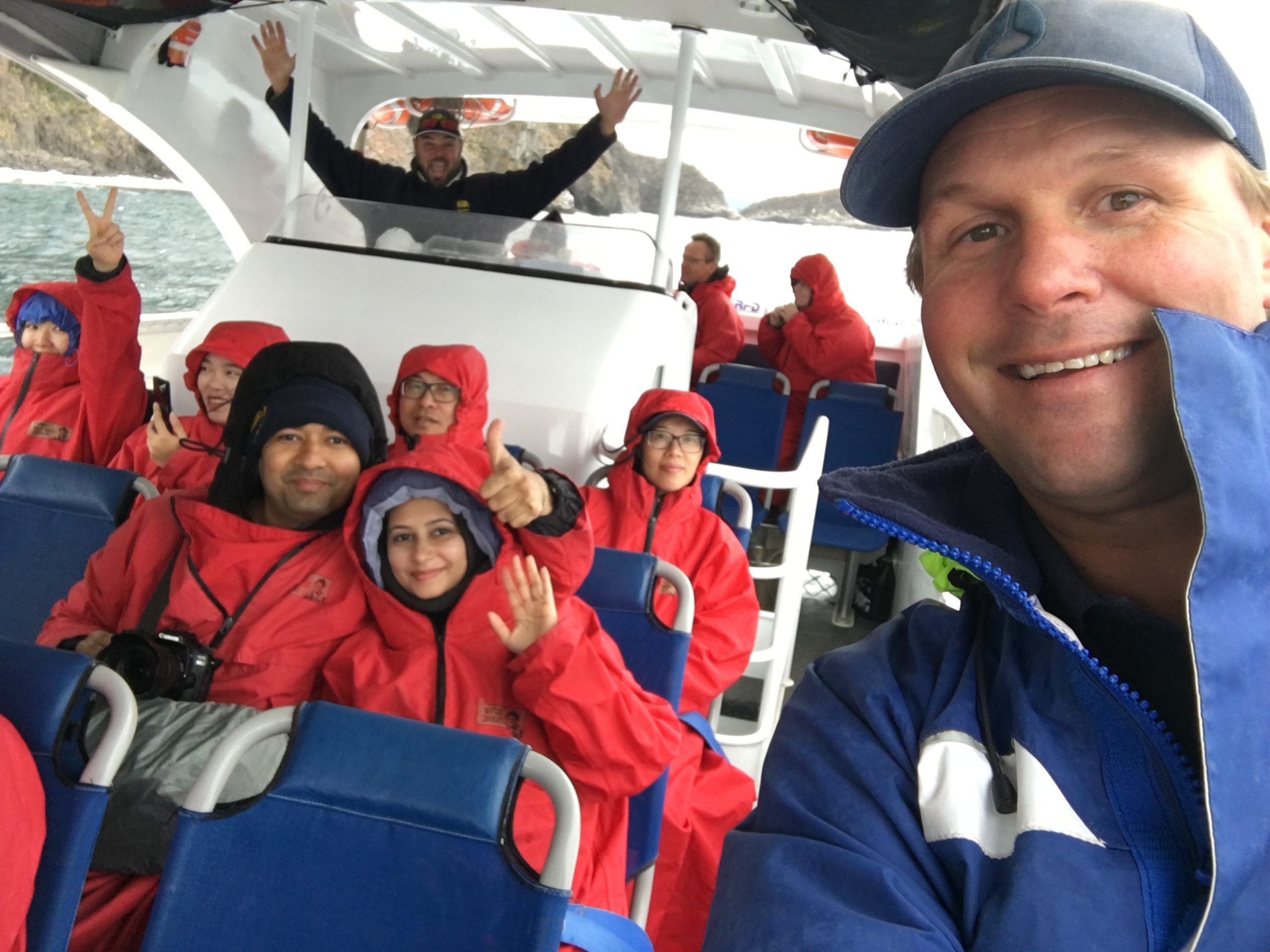 Us with the tour guide and captain
Scenic Flights and Safaris are also offered at Bruny Island for the price of AUD 195 for two people which include transport from Hobart along with tour of the island.
Accommodations at Bruny Island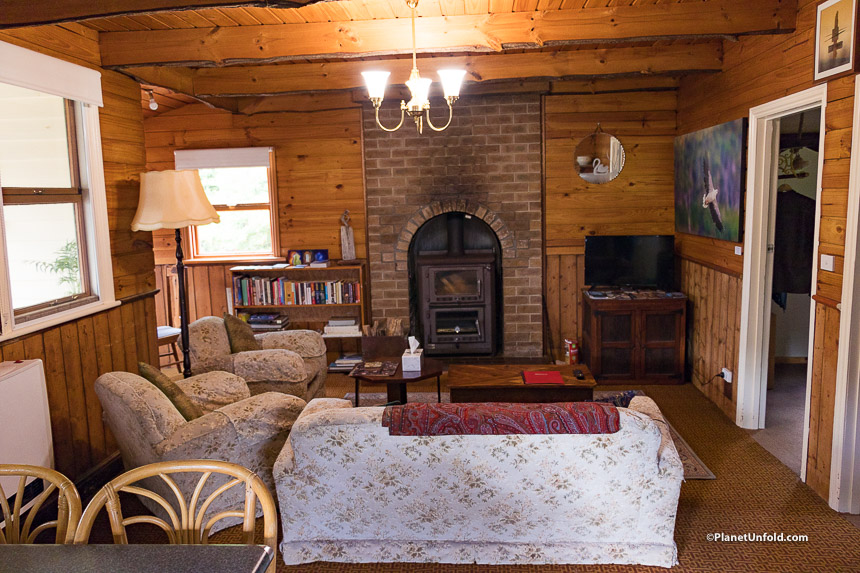 Our Cottage in Bruny Island
Finding an ideal place to stay at this majestic island is not so hard as entire landscape is gorgeous to get a unique country sojourn. You can pick a place according to your taste, be it a beach house or a cottage deep in the woods, both choices deliver incredible experiences.
We found there were diverse yet limited (approx. 20) remote lodging options like studios, cottages, beachside houses, caravan parks, holiday homes, villas and tree houses. Many are on Adventure road as this area features various tour and cruise operators, eateries and fun activities. The top-rated luxury and family accommodations are at Cloudy Bay ranging above AUD 400 per night and are to be booked in advance during the peak season.
We browsed Airbnb too and found a classic century old 'Broadwater Cottage' with two bedrooms at Lighthouse road. It was also neighbouring a beach. It utterly bestowed us with the sentiment of life in early 1900s. They also provided little stocks of breakfast condiments, tea-coffee assortments in a kitchenette. The best part of dwelling in the cottage was waking up to the lively musical chatter of sweet birds and rhythmic sound of oceanic waves.
You can explore the following website to choose Where to stay?
Food and Supplies
It is important to stock up supplies before you enter Bruny because there are limited options available and eateries are closed by dawn. We found only two general stores here, one at Adventure bay and the other at Alonnah that closes by 5 pm. We used IGA and Woolsworth for the same.
We recommend a minimum of 2-3 days in Bruny island to get most of it and highly advocate the cottage experience.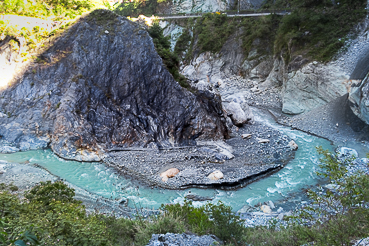 A Guide to Traverse Taroko National Park Self Driving
A Guide to Traverse Taroko National Park Self Driving
https://www.planetunfold.com/wp-content/uploads/2019/03/IMG_7459-taroko-near-baiyang2-thumb-1.jpg
369
246
Sheetal Khatri
https://secure.gravatar.com/avatar/a8c4e10205dce919119e3338d8d5269d?s=96&d=blank&r=g
Summary
Article Name
Bruny Island Ultimate Adventures
Description
Explore the list of adventures in Tasmania's exquisitely preserved gem of south east. Things to do in Bruny island, an ecstasy exclusive for couples!! Tours to do and places to see.
Sheetal Khatri
planetunfold.com
https://planetunfold.com/wp-content/uploads/2019/09/Final-logo-1.png