Day 1: Highlights of Auckland
(Day 1)
You don't want to miss taking a leisurely stroll in the trendy financial hub of NZ. There is no better way to see Auckland's CBD than rambling on pulsating Queen Street and Downtown on your day one. You can easily sightsee Aotea Square, Parnell Village, Queens street, New Market and have dinner at Downtown waterfront within a day.
The city centre area expands from Aotea Square till Downtown Ferry terminal. It is packed with contemporary decorative corners, interesting food and shopping streets. There is pretty much everything you can think of in a modern city.
Quick tip: Even if you already picked up your car from the airport, book an Uber to save the effort of finding parking space in CBD, it is also cheap.
Grab a Brunch at La Cigale French Market, Parnell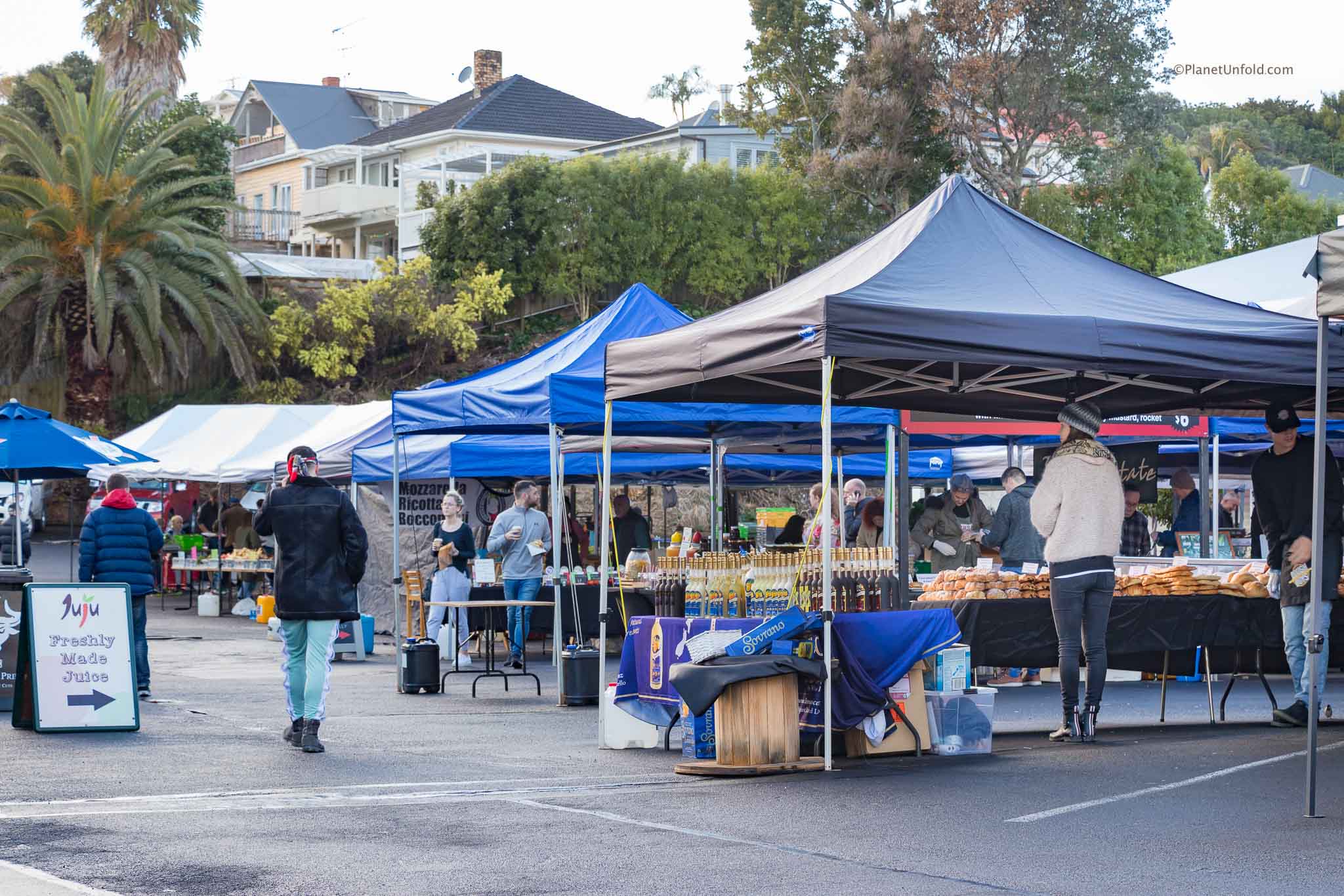 La Cigale French Market, Parnell, Auckland
Try a huge assortment of fresh breakfast at Le Cigale French Market. The market sets on weekends from 8am-1:30pm (Address: 69 St Georges Bay Rd, Parnell, Auckland 1052). You can find delicious varieties of freshly ground hummus, marinated olives, French baguettes, burgers, appetising Turkish snacks and Greek desserts along with good coffee. Good to takeaway some delicacies for the road. Remember to plan your Auckland stay around a weekend so you don't miss this marvellous brunch opportunity.
Marinated Olives are a must try here!
Once you fill yourself with good stuff, sightsee the oldest district of Auckland known as Parnell Village just few steps away (also very close to New Market). Parnell is well known for its glamorous boutiques, crafts, local arcades, lavish chocolate cafes and French bistros. The adjoining park features Auckland War Memorial museum with Maori history, unusual plant species and info on innate volcanoes.
Another section around Gladstone road and Judges bay road takes you to Dove Myer Robinson park (rose garden) and all the way to Parnell Baths (historic salt water pool), give it a skip if there is lack of time to rather see New Market or CBD.
Top Places & Streets in Auckland CBD
An ideal way to discover Auckland CBD is to start late afternoon walks from Aotea Square exploring the below streets leisurely all the way till Downtown where you can have good dinner.
Aotea Square
Queen Street
Albert Street
Galway Street
Victoria Street W
Vulcan Lane
Viaduct harbour
Britomart Shopping Mall
Silo Park at Fedral Street in CBD
Other Highlights
Posonby for Food & Designer Shopping
Skycity & K'road, (Skywalk ticket:150 NZD) and Bungy
Tio-O-Tamaki Art Gallery
Harbour Bridge Area
New Market for Trendy Shopping
The One Thing You Shouldn't Miss in Auckland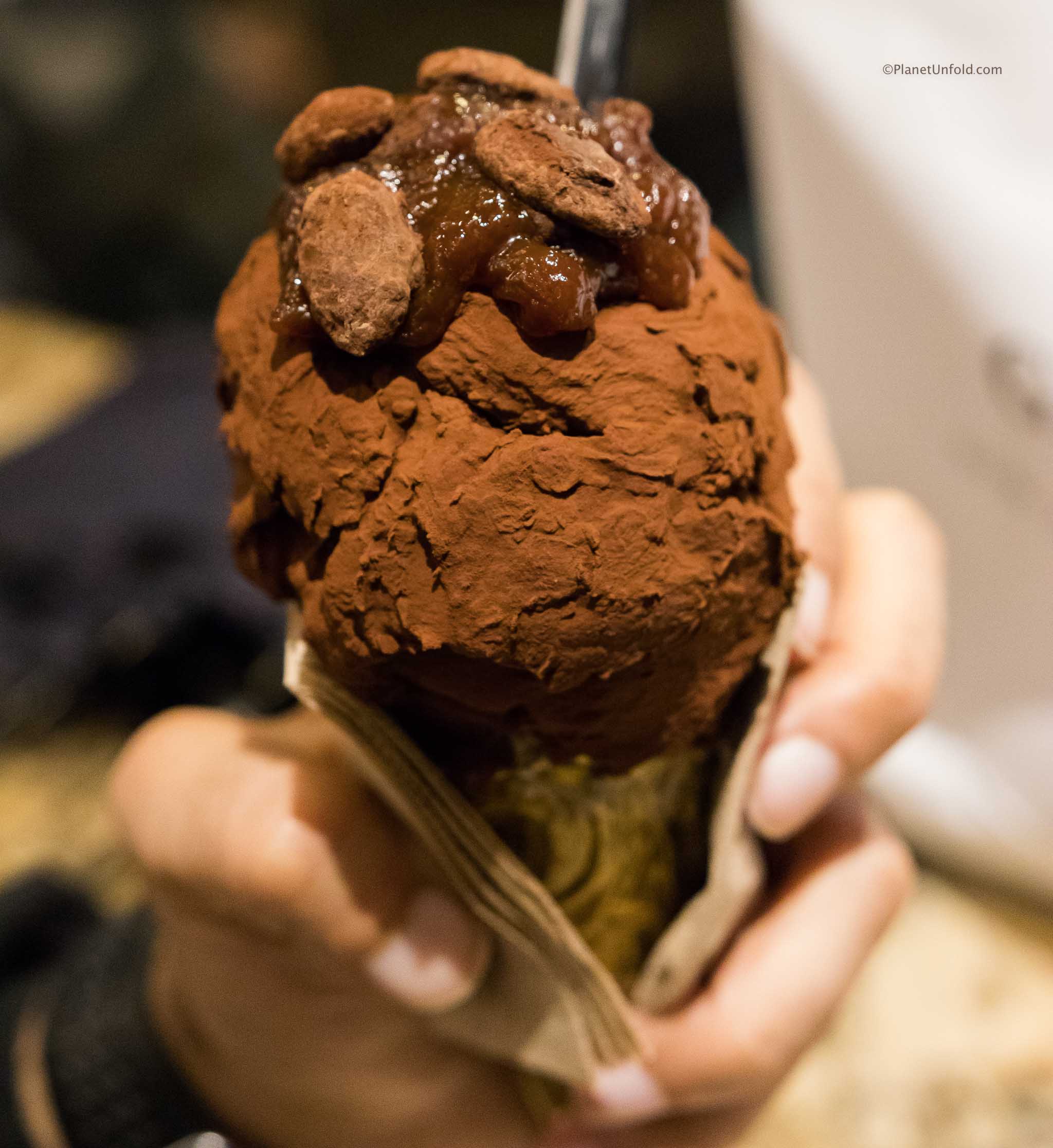 Siamu Popo- Our Giapo Ice Cream Cone
Taste the most creative handmade ice creams, gelatos at Giapo located at Gore Street, they have distinctive relishes to try and they also spend few minutes educating customers about the flavours.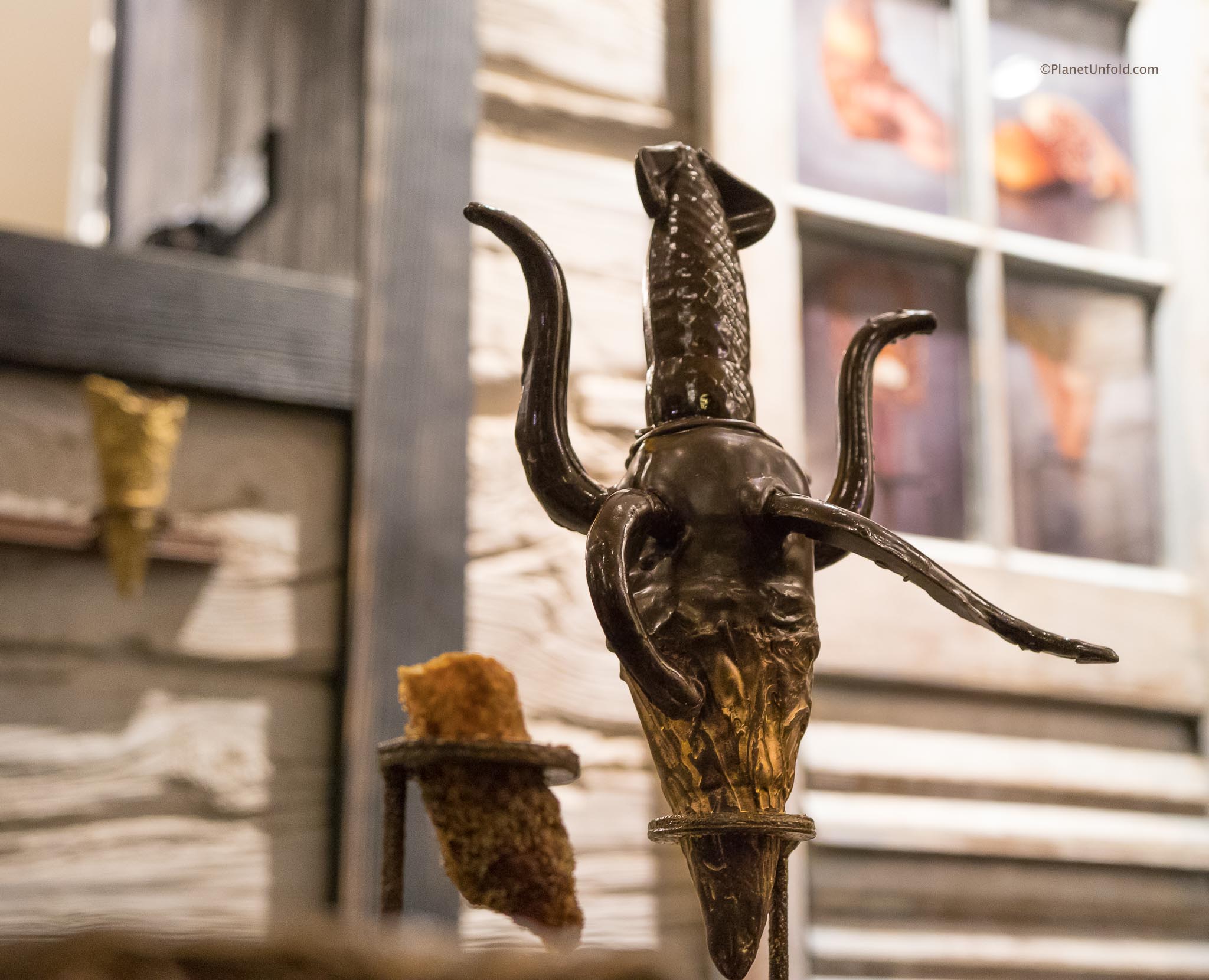 Giapo's popular Colossal Squid for ice cream
You can taste all samples to choose the combination you like. One ice cream may cost around 20-25 bucks, totally worth it. Since Giapo has no other outlets anywhere else, this is something unique which can only be experienced here. They are open from 4pm-10pm.
Recommended Dining & Stay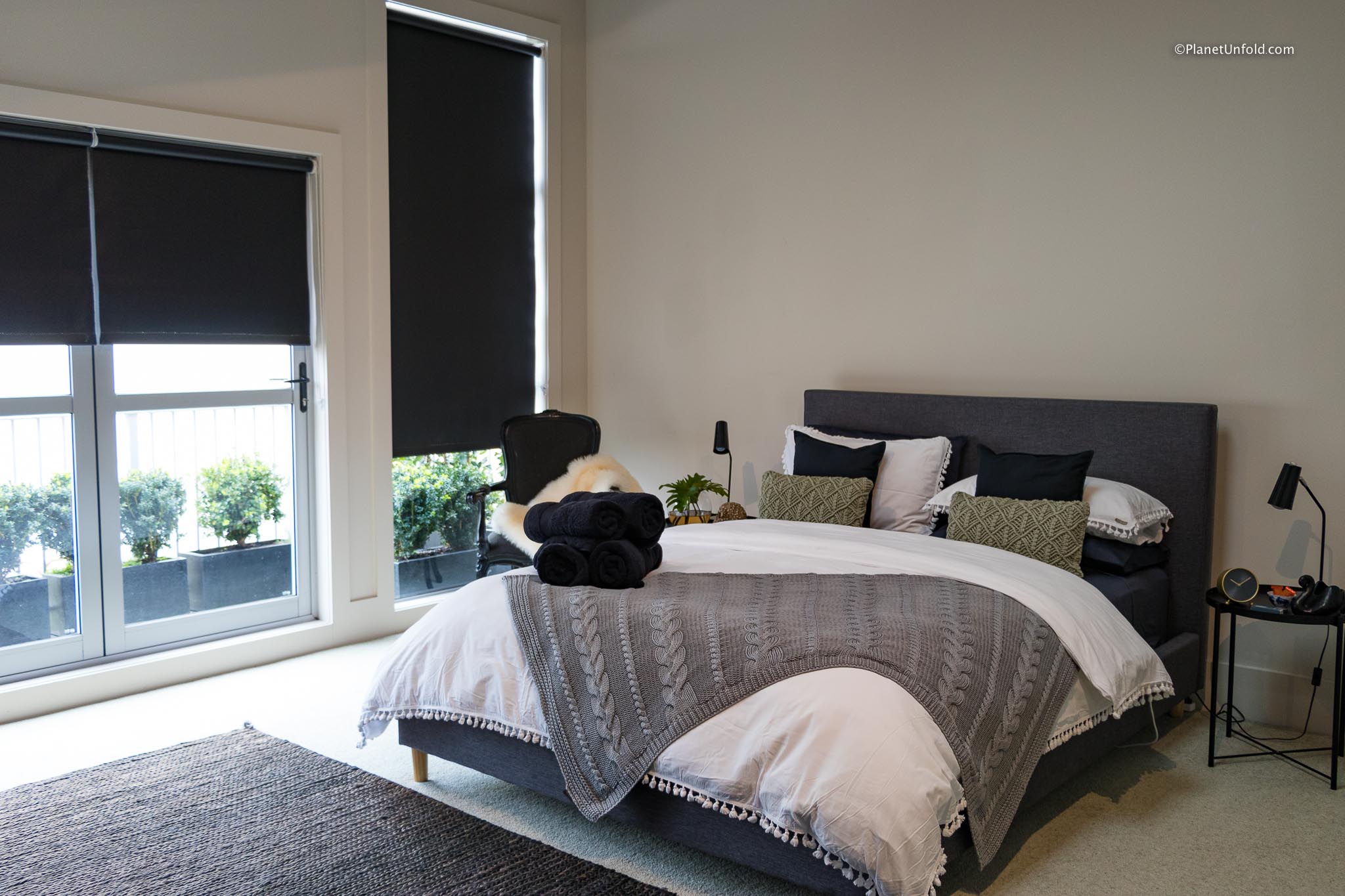 Stay in Auckland
Dining: The entire CBD from Aotea square onwards features many restaurants of all ranges. Alternatively, the section surrounding Viaduct harbour lookout and Downtown pier 4 has wonderful eateries, bar n bistros to choose from. It is recommended for fresh seafood varieties.
Stay: Auckland CBD is home to luxurious hotels offering harbour views but these are also mostly expensive stays. We found better Airbnb homes at reasonable prices in Grey Lynn and Parnell which are also walking distance from CBD.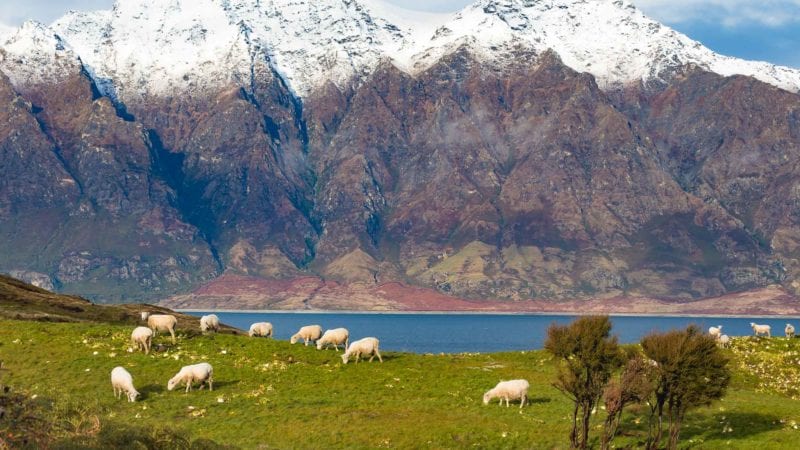 Day 8: The Soothing Highlights of Wanaka
Day 8: The Soothing Highlights of Wanaka
https://www.planetunfold.com/wp-content/uploads/2019/10/IMG_6321-Wanaka-Tranquility-1-1024x683.jpg
1024
683
Sheetal Khatri
https://secure.gravatar.com/avatar/a8c4e10205dce919119e3338d8d5269d?s=96&d=blank&r=g
Summary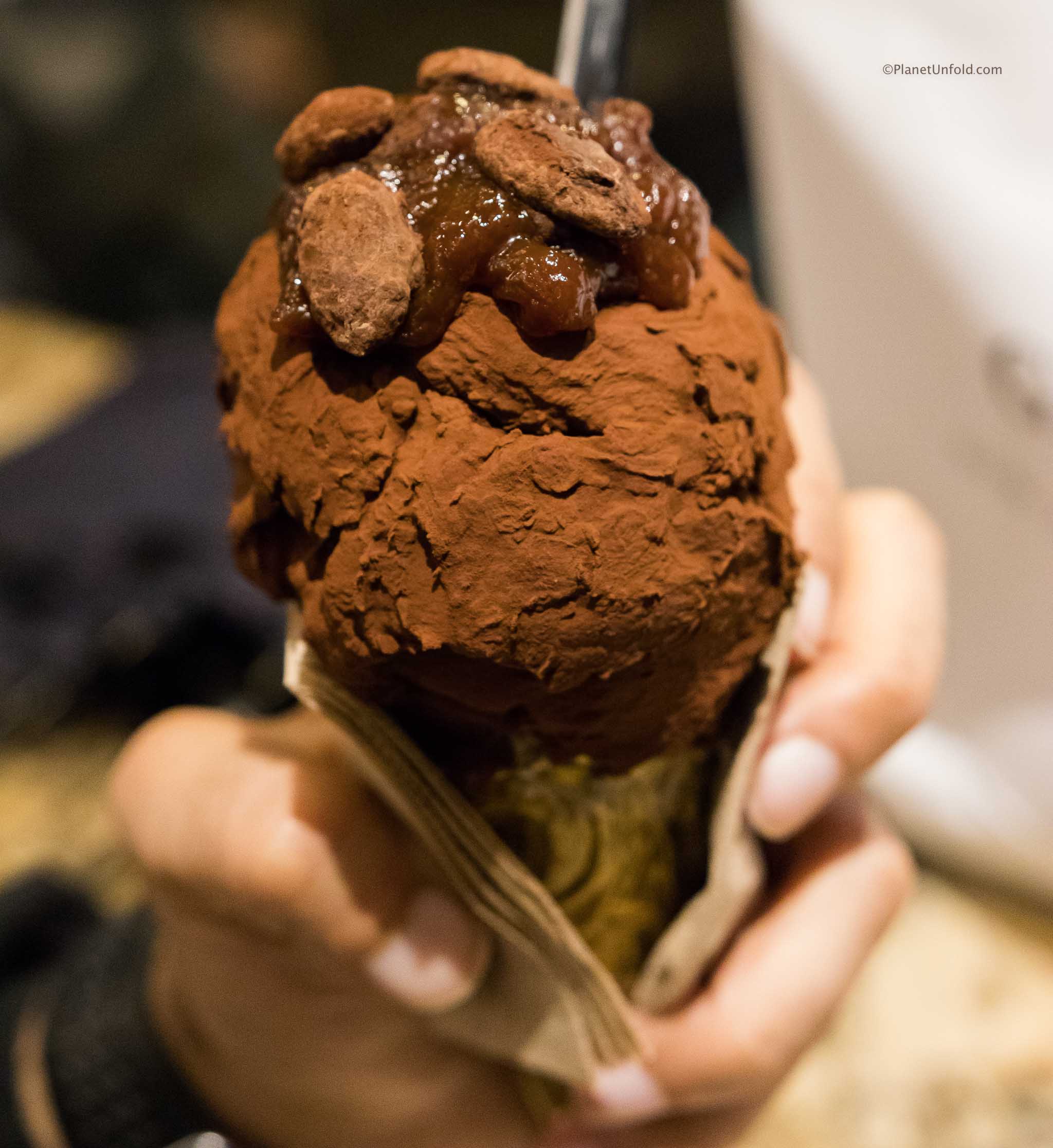 Article Name
Day 1: Highlights of Auckland
Description
The best places and streets to visit in Auckland CBD area from Aotea Square till Downtown. Amazing places to eat and shop. Things not to miss. One day Itinerary
Sheetal Khatri
planetunfold.com
https://planetunfold.com/wp-content/uploads/2019/09/Final-logo-1.png