Day 11: Dunedin to Lake Pukaki & Tekapo
(Route: Dunedin to Tekapo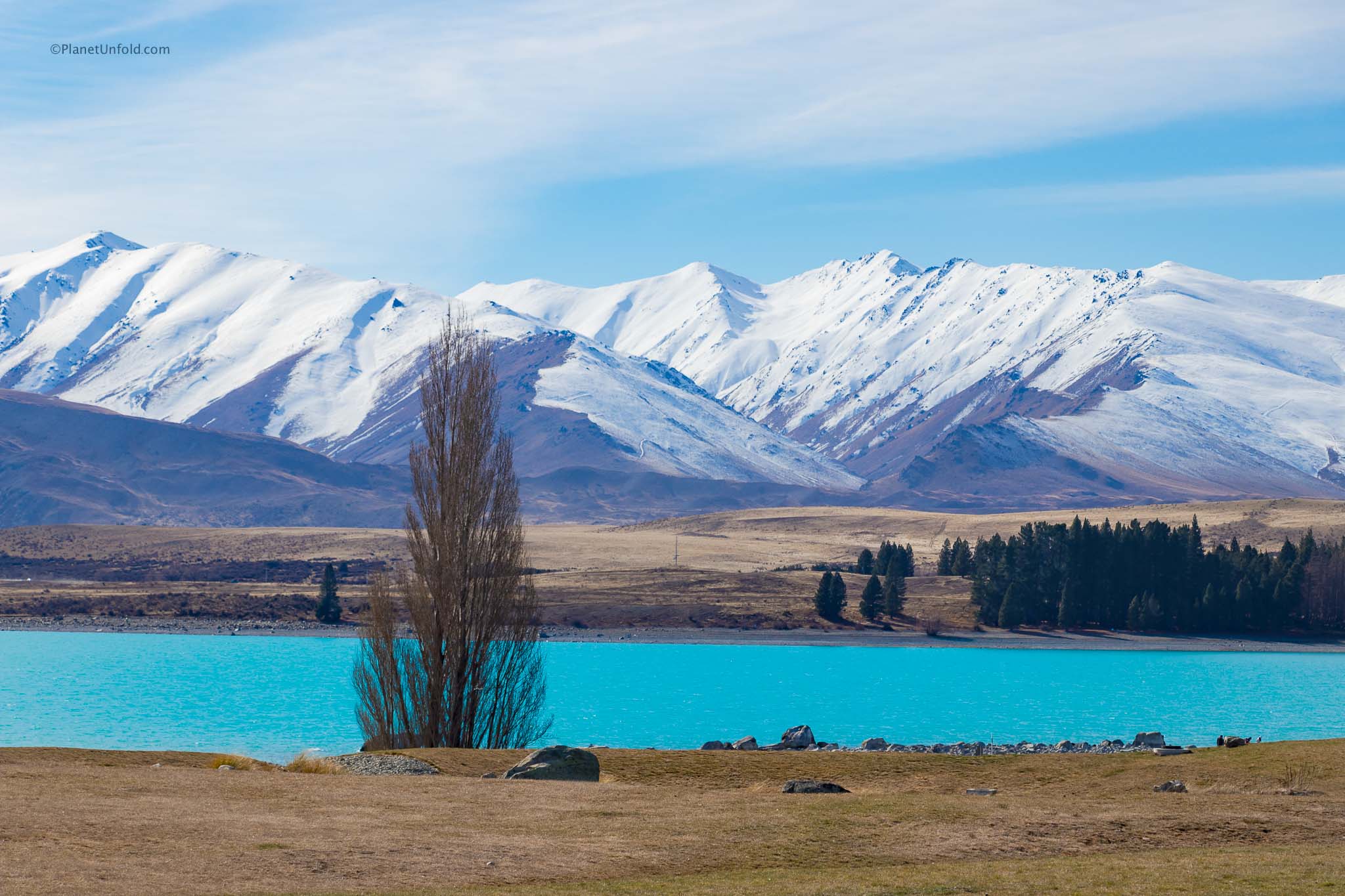 As we explored South Island from central heartlands to eastern ridges of Otago Peninsula, it marked the final stretch of our journey till Dunedin, after which we were all set towards road-tripping the remaining few days we had. We were about to enter the territory of most gorgeous lakes of NZ.
The first half of drive from Dunedin to Lake Tekapo takes a beautiful coastal stretch beginning from the shorelines of Otago Peninsula as it displays some 'must see' geographic wonders on the way listed below.
Shag Point Lookout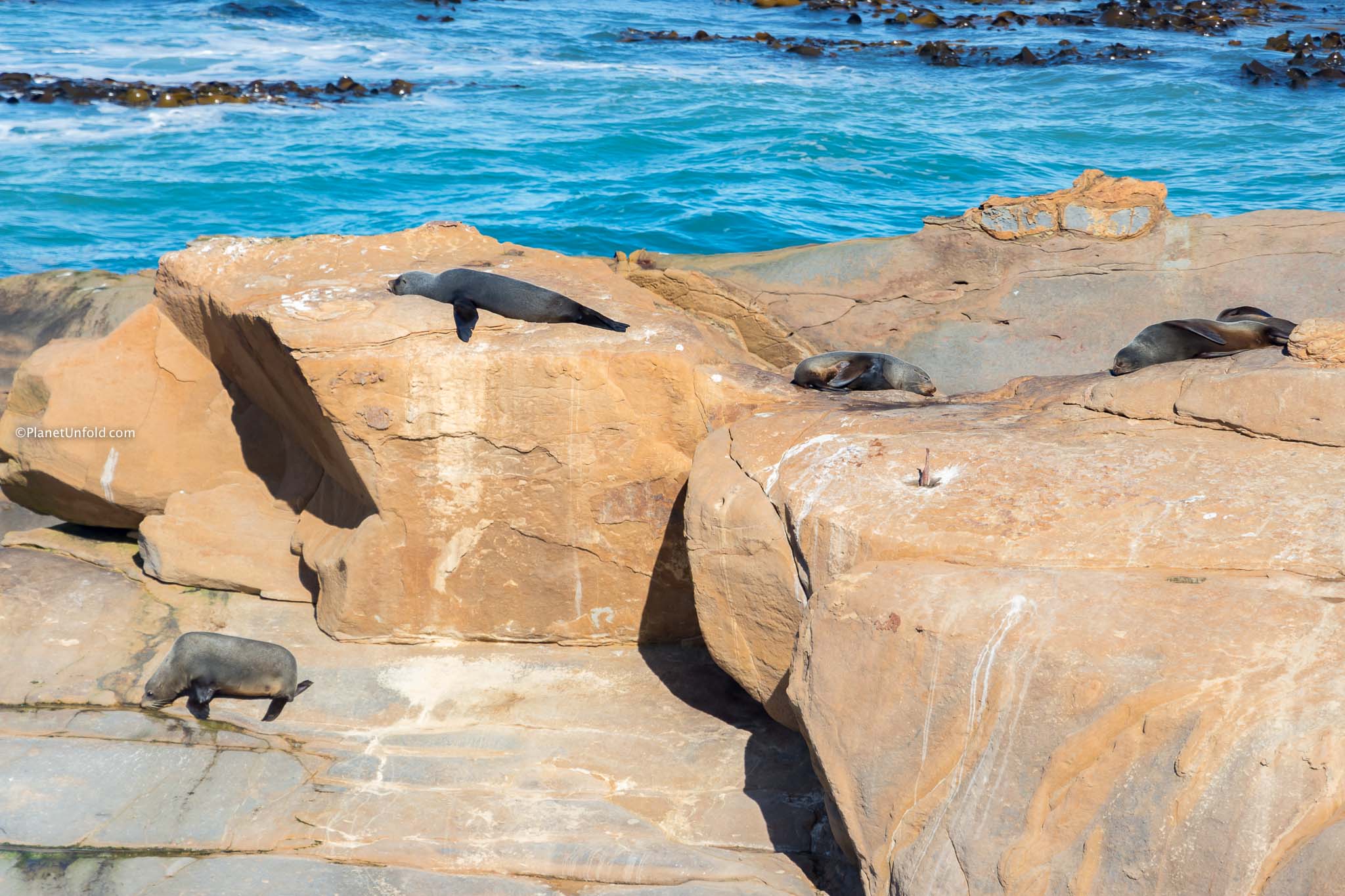 Shag Point Lookout
The seaside lookout through a sealed drive way on Hampden Palmerston road offers breath-taking seascapes and is home to fur seals. They all climb up high over shoreline rocks and grassy surfaces to unwind in sunshine. The spot is not at all touristy and people can visit anytime of the day to see fur seals.
It is very well signposted for the lookout. Just a little further, a broader fur seal viewing walkway can be uncovered to meet them up close. It is advisable to keep ample distance from the wild seals to ensure safety.
Moeraki Boulders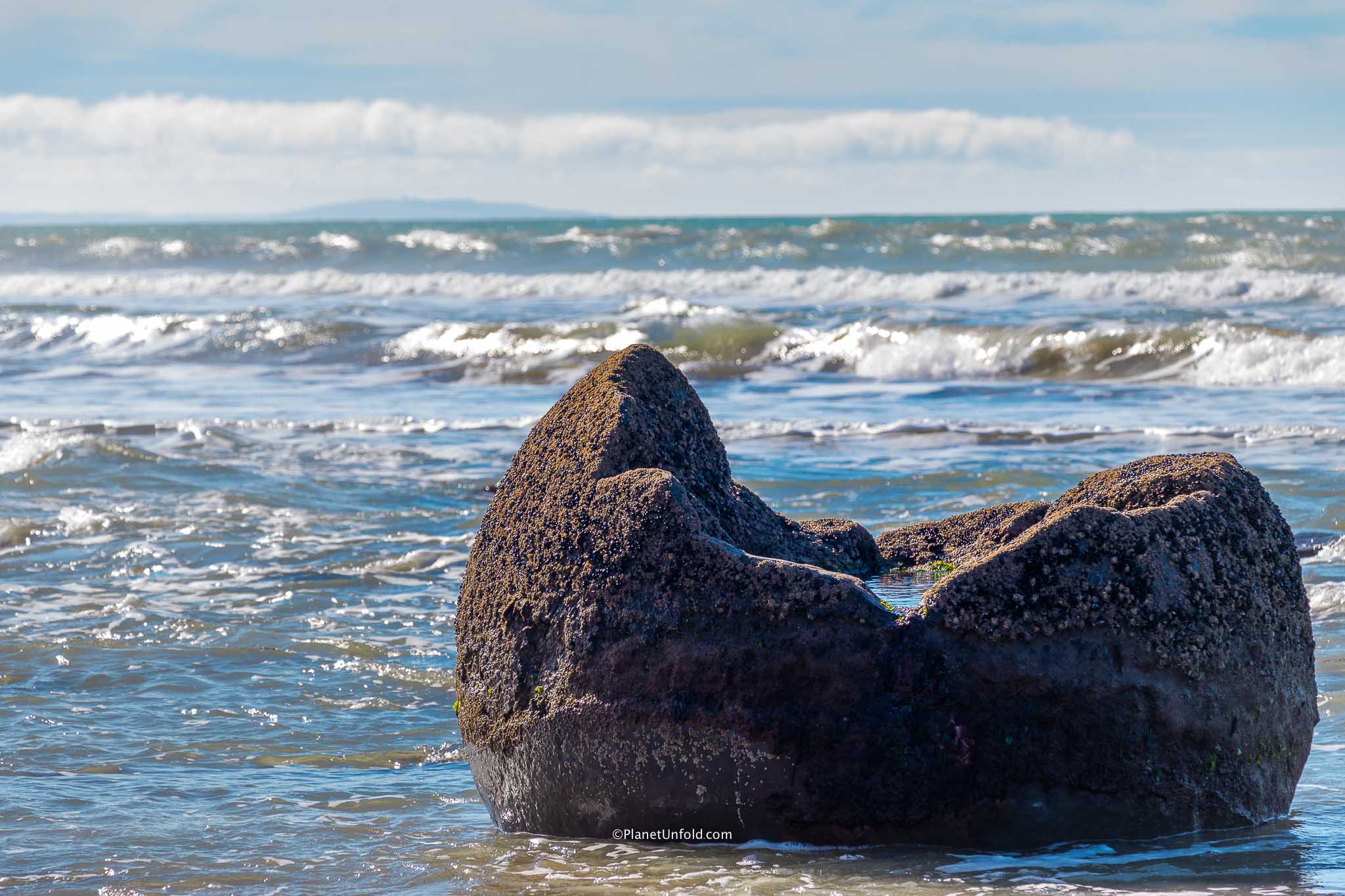 Moeraki Boulders
New Zealand's South Island is crammed with surprising geographical traits, one of the most distinctive wonder is the Moeraki Boulders. These were unearthed by shore corrosion formed near the surface of the Paleocene sea floor.
The more you know about them, the more intriguing they become. There are over 50 boulders along Koekohe Beach and they can be accessed besides a café with the same name, ideal to grab a quick cup of coffee.
Walking amongst giants!
Nearby attractions you can explore with more time:
Oamaru Penguin Colony: Located at the oceanic edge of Oamaru, take the waterfront road to reach the coast where you can find a colony of blue penguins who return to their abodes at dusk. This little town is great to stop by and explore amazing nature and coastal spots of eastern slice of South Island.
Clay Cliffs: Located on Omarama-Lindis pass road, just besides Ahuriri river, there is a huge stack of elevated cliffs made of clay. The mysterious formation of these cliffs in the region has made many geologists curious. The place is never crowded and to access this spot, you need to drive on a gravel road for approx. 20 km.  It is also private property where visitors need to pay a ticket price of NZD  5 to visit. We checked out some pictures and reviews about this place and decided to skip it.
Lake Pukaki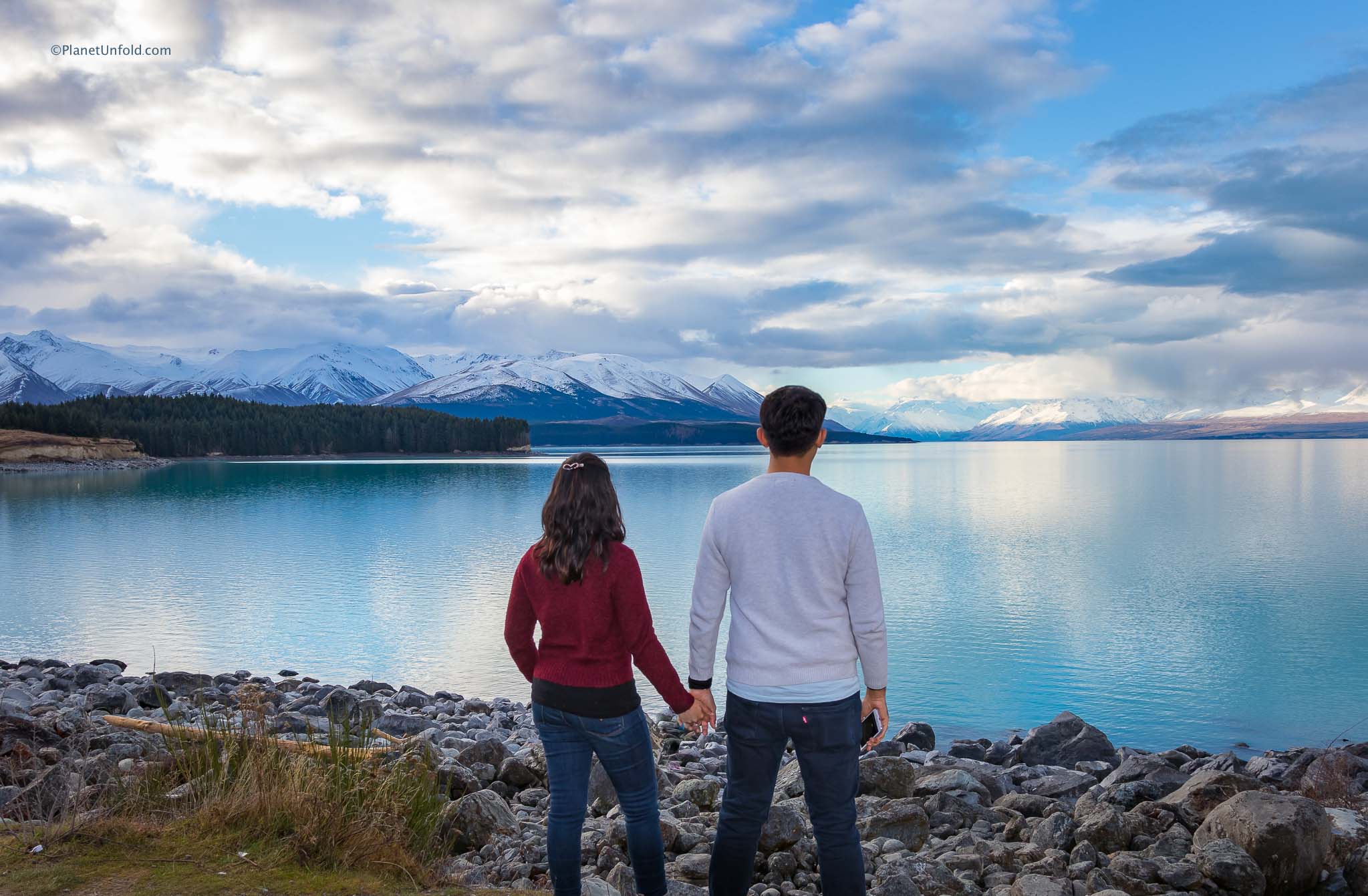 Lake Pukaki
The most magnificent cerulean lake in entire South Island seems unacknowledged and underrated. Only a 30 min drive away from Lake Tekapo and 10km from Twizel, Pukaki is a fairy-tale wonder not to be missed at all. The unique blue colour of the lake is only visible from certain angles at certain times of the day. As near as you go, different shades of blues start to appear. Spending a quiet afternoon at this lake is one of the best memories we have from entire NZ trip.
There aren't many accommodation options overlooking the lake except for one or two cottages, which are ideal for a group to stay. So the nearest stay options are either Twizel or Tekapo township.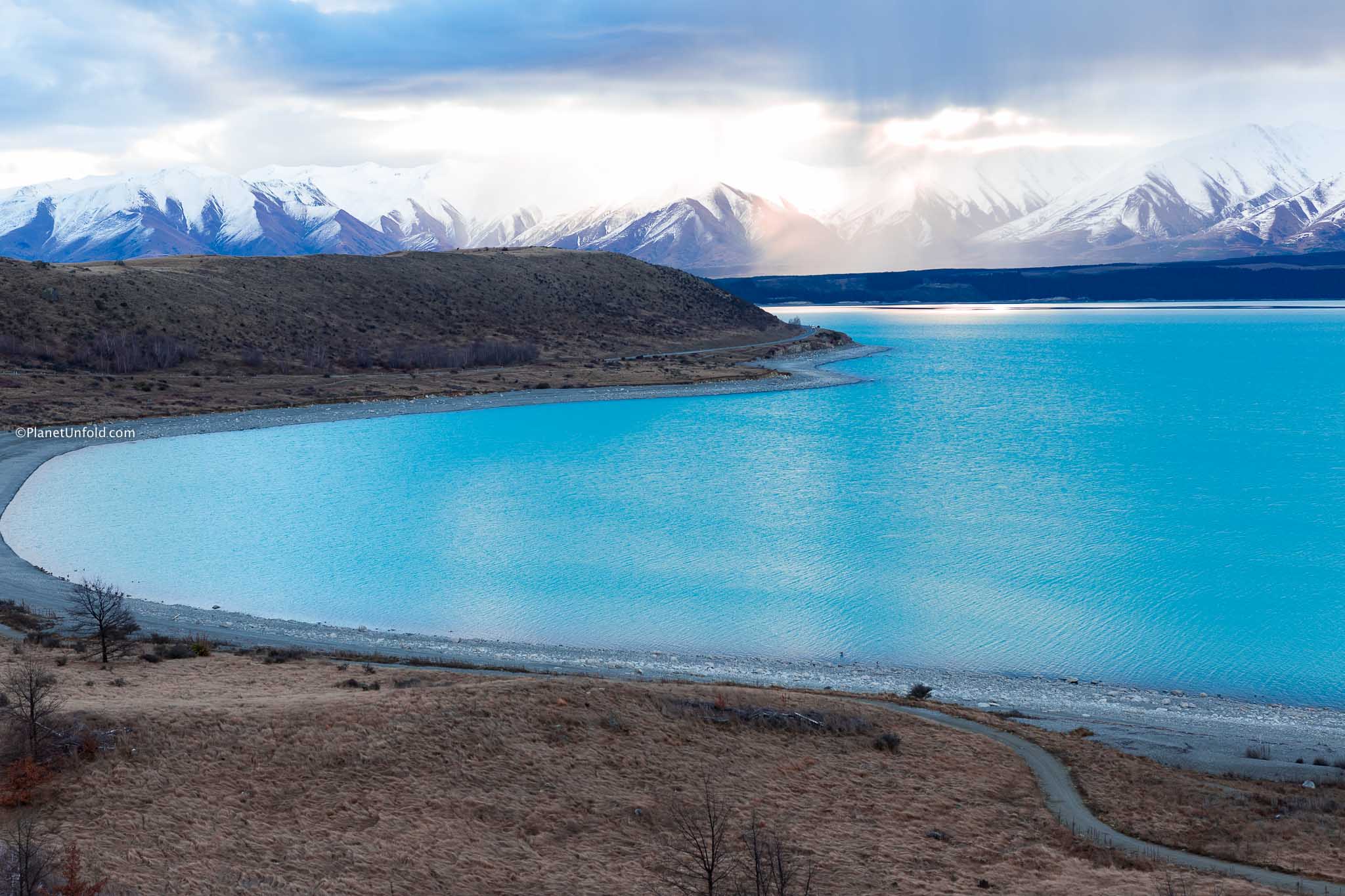 Lake Pukaki from the eastern edge view point.
We couldn't see this extra ordinary blue colour in the entire lake at first from nearby, so we waited and soon noticed a thin line of that extraordinary blue shade appearing on the eastern edges towards the Lake Tekapo. So, we drove in that direction to finally witness the most beautiful azure shades of blue as they slowly changed with effect of a cloudy sky and ample sunshine.
There isn't any particular lookout to view here, but a small open area to park allowed us to get off an admire this beauty.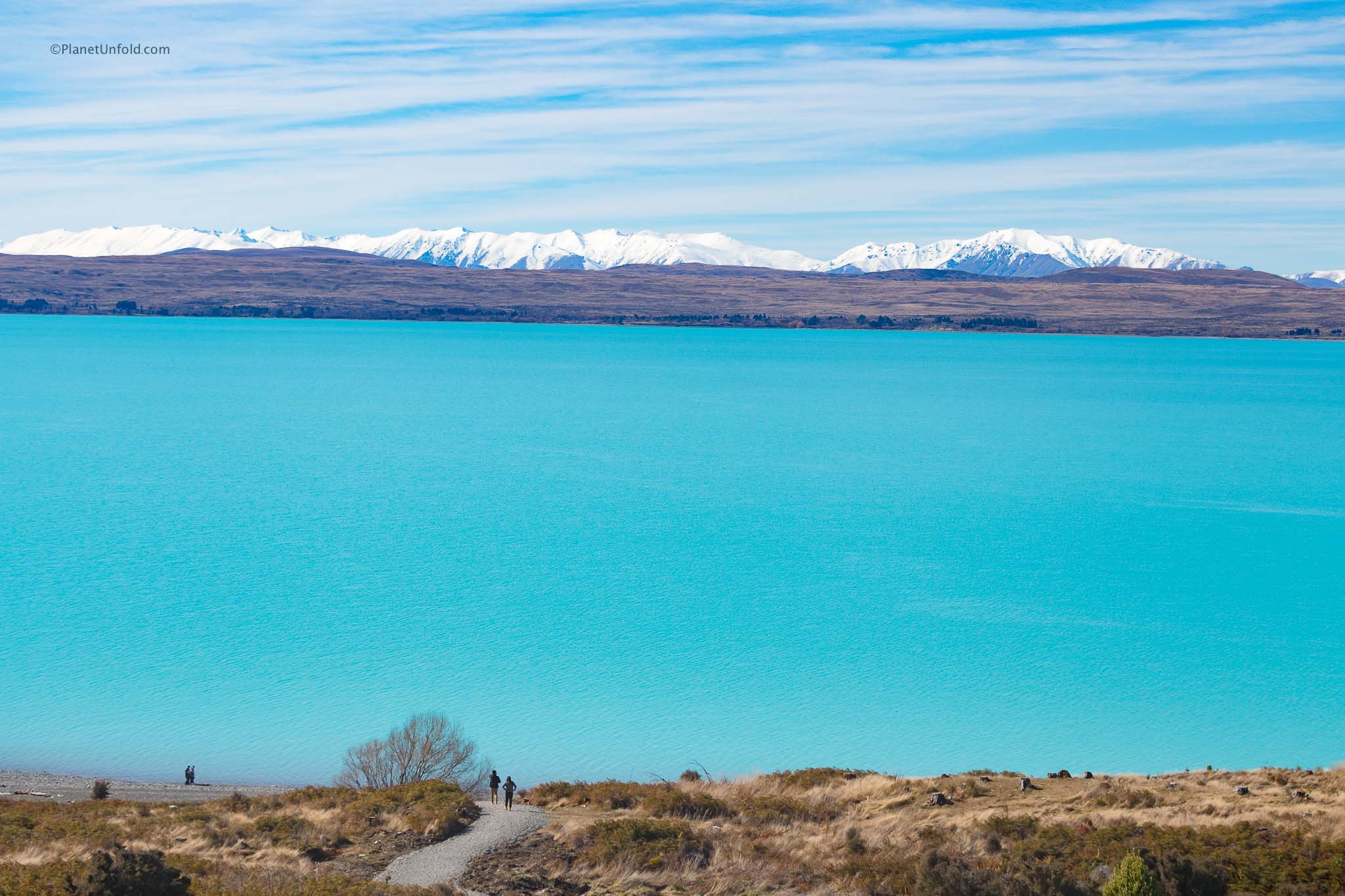 Lake Pukaki
The views of Lake Pukaki can be best seen on a drive towards Mount cook. This was shot the next day as we headed further. The blue colour appeared on a day full of sunshine. Isn't it amazing!
Lake Tekapo
Lake Tekapo
Another surreal lake of azure blue water along with gorgeous surrounding area. The best time to visit Lake Tekapo is during sunshine hours particularly, late afternoon, to witness that magical scenery. Church of the Good Shepherd is located just near lake Tekapo. This area comes under Dark Sky Project through which people can get guided tours for stargazing at night.
Things to see & do around Lake Tekapo
Nature walking is a must to do near Lake Tekapo in order to relish the serenity of this place to its full charm. Most of the below walks are easy and can be done within 2-3 hours, except for Richmond trail which takes approx. 4-5 hrs on a 13 km route. There aren't any public facilities on the tracks, so your essentials before commencing any of the walks.
Cowans Hill Walkway
Lake Tekapo Walkway
Mt John Summit Track
Richmond Trail
Peninsula Walkway
Find more info about the walks here.
Recommended Dining & Stay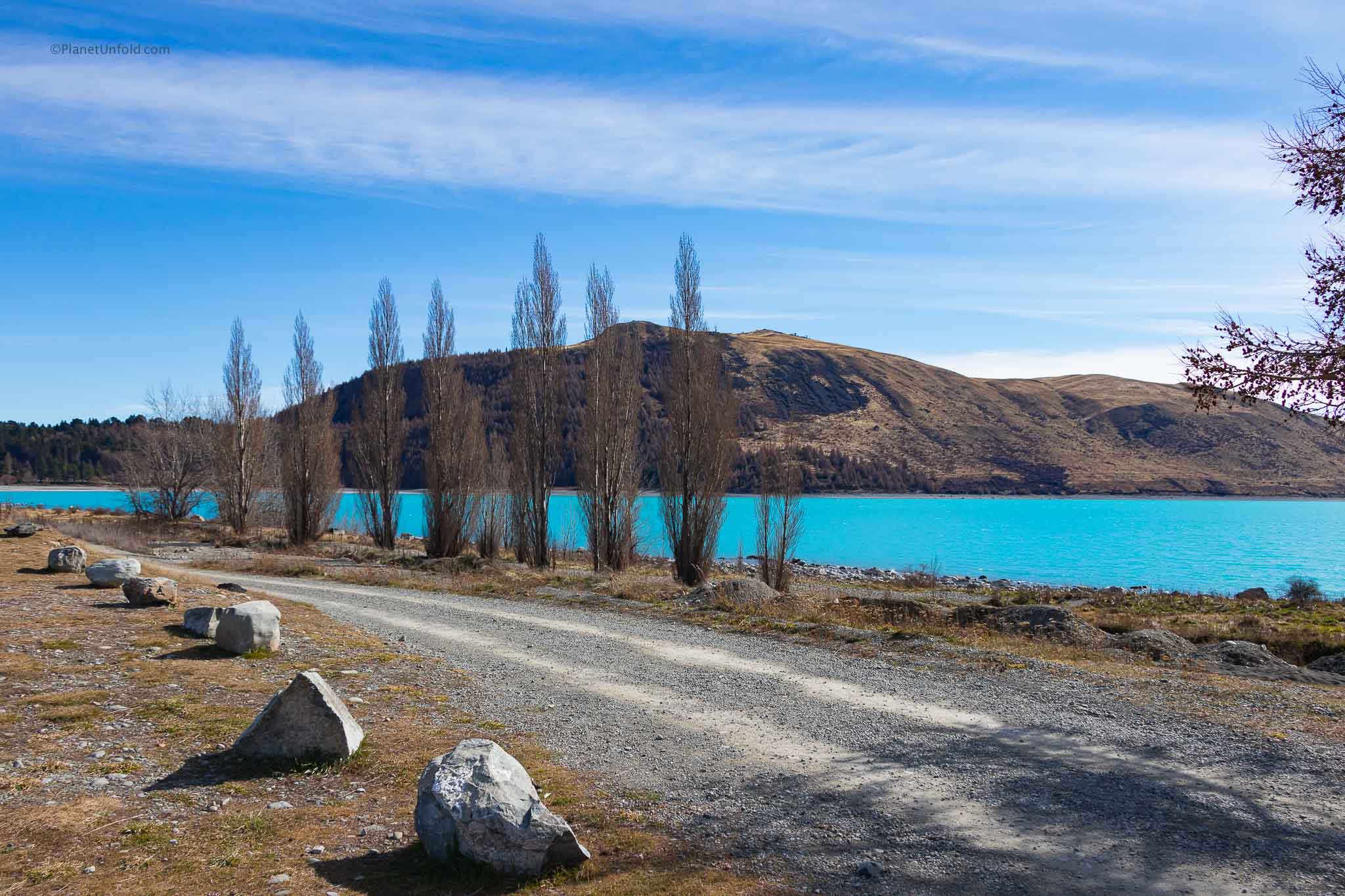 Lake view Tekapo, The perfect place to stay
Dine: There is a bunch of diners and cafes around Tekapo-Twizel road just near serene edges of Lake Tekapo. Incase you missed the stone grilled dining in Wanaka, here is another chance to try it at Mackenzies Cafe. Do read the reviews before you go. You can also find a Four Square supermarket, gift shops and tour operators in the vicinity.
Stay: The two nearest towns are Tekapo and Twizel where you can stock up on food, fuel and other necessities Lakeview Tekapo at Lochinver Ave is our recommended choice since its just across the road from lake front and also has stargazing ceiling in room along with several high class modern amenities.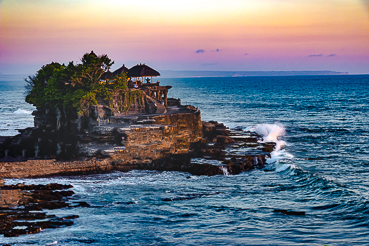 A Travel Guide to Bali, Indonesia
A Travel Guide to Bali, Indonesia
https://www.planetunfold.com/wp-content/uploads/2017/01/Tanah-lot-new-thumb-1.jpg
369
246
Sheetal Khatri
https://secure.gravatar.com/avatar/a8c4e10205dce919119e3338d8d5269d?s=96&d=blank&r=g
Summary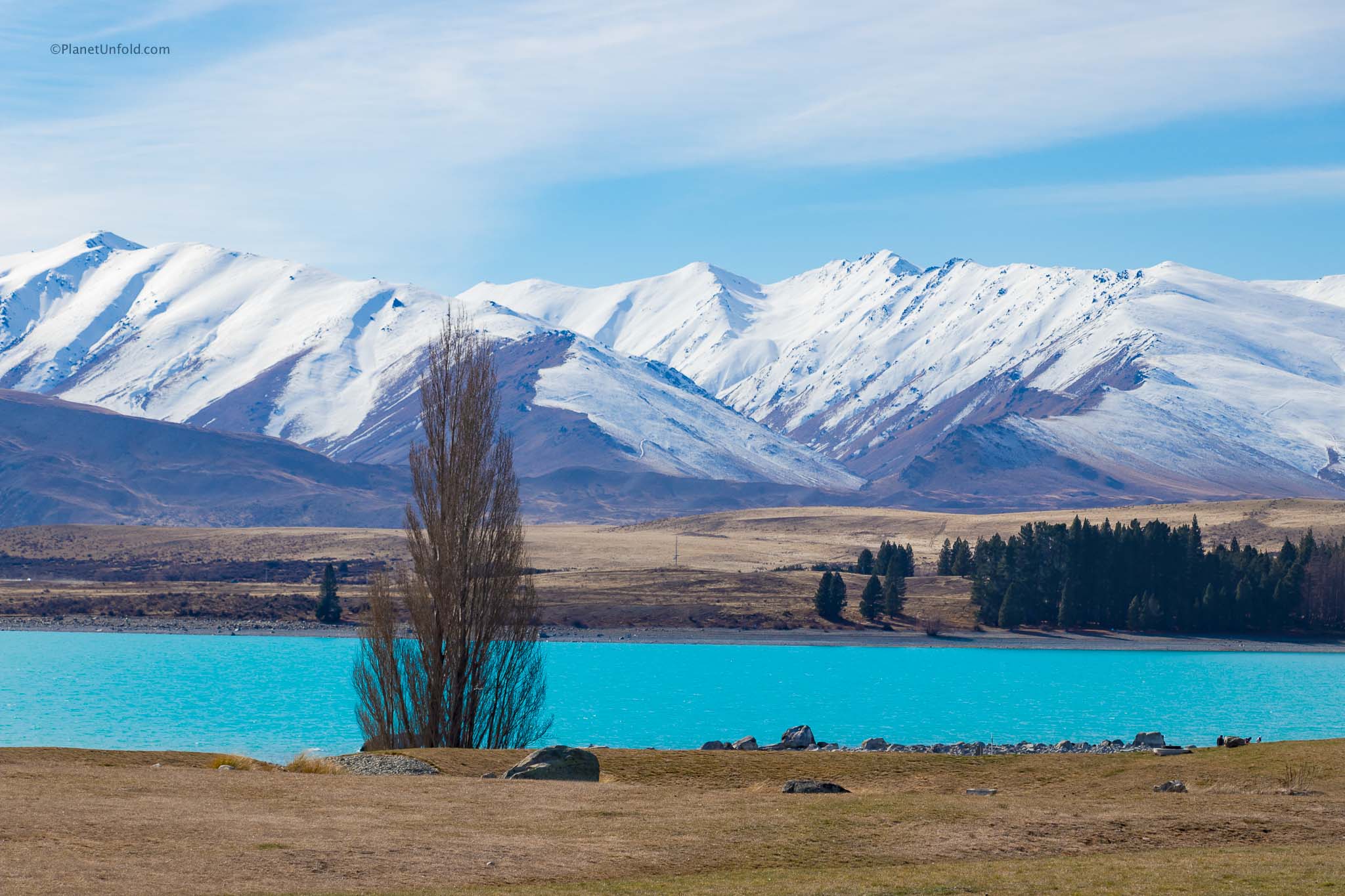 Article Name
Day 11: Dunedin to Lake Pukaki & Tekapo
Description
Day drive from Dunedin to Lake Tekapo, some 'must see' lookouts on the way, surreal surrounds of Lake Pukaki and Tekapo, Things to do, where to dine & stay.
Sheetal Khatri
planetunfold.com
https://planetunfold.com/wp-content/uploads/2019/09/Final-logo-1.png