Day 13: The Magical Land of Edoras
The magical land of Edoras is something you wouldn't wanna miss during your trip in South Island. So keep an extra day to explore this gorgeous canvas of nature featuring vast rugged landscapes, the outspread valleys and the snow-dusted mountains, cerulean lakes and cold glacial streams.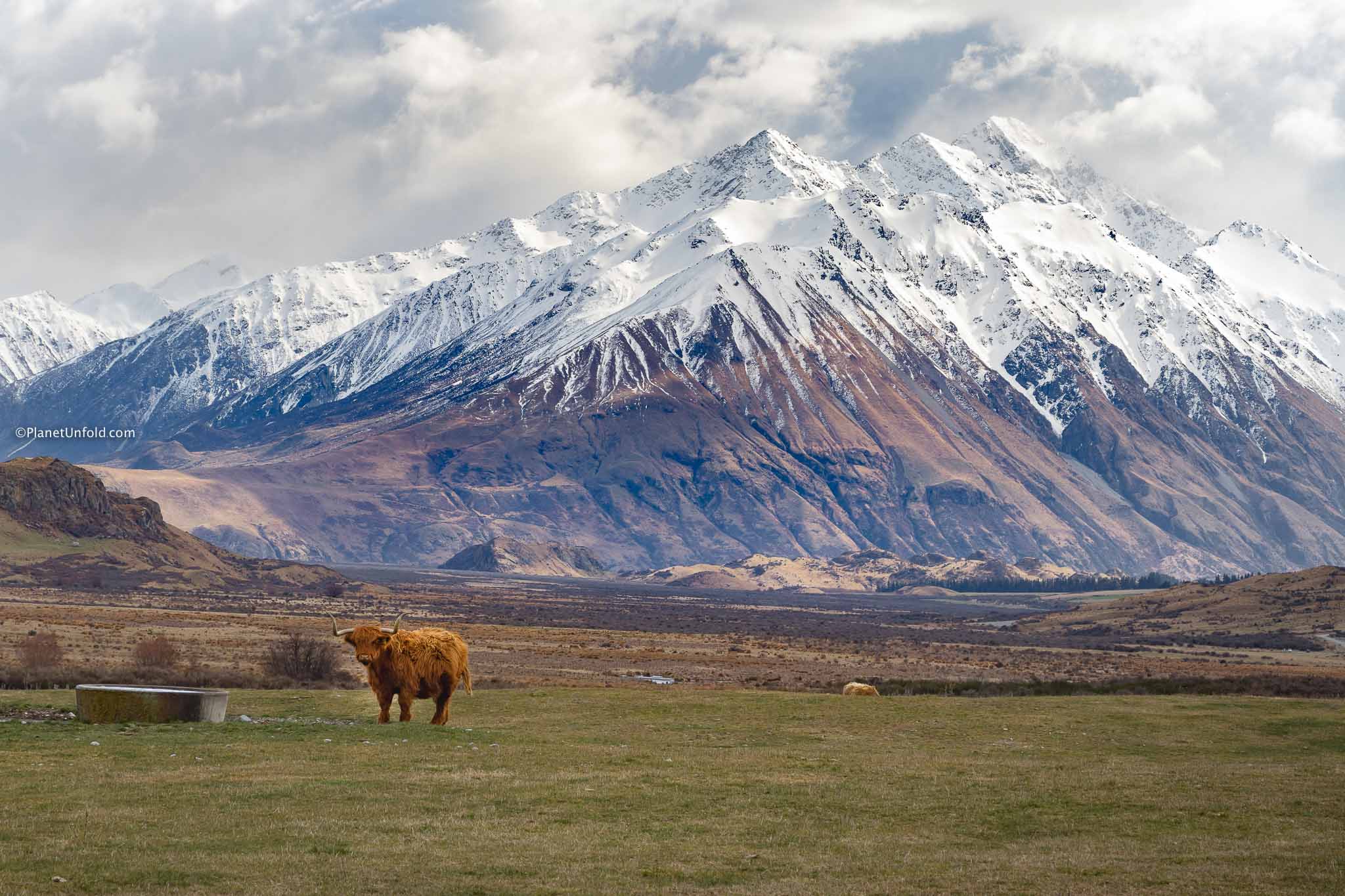 Mr. Yak totally enhanced the beauty of landscape in Edoras <3
Since Edoras is located 184 km (2.30hrs drive) from Lake Tekapo and about 155km (2 hrs drive) from Christchurch, the midway spot makes it an incredible day trip option from both locations. There are many tour operators offering day tours but honestly, you don't need to book as this is very much worth self driving.
What is Edoras?
For those who don't know, Edoras was one of the filming locations in Lord of the Rings trilogy, the city was the capital of Rohan that held the Golden Hall of Meduseld. During the filming its tranquil mountainside was transformed into mysterious Edoras. Also described as 'Middle Earth' in Tolkien's fictional books.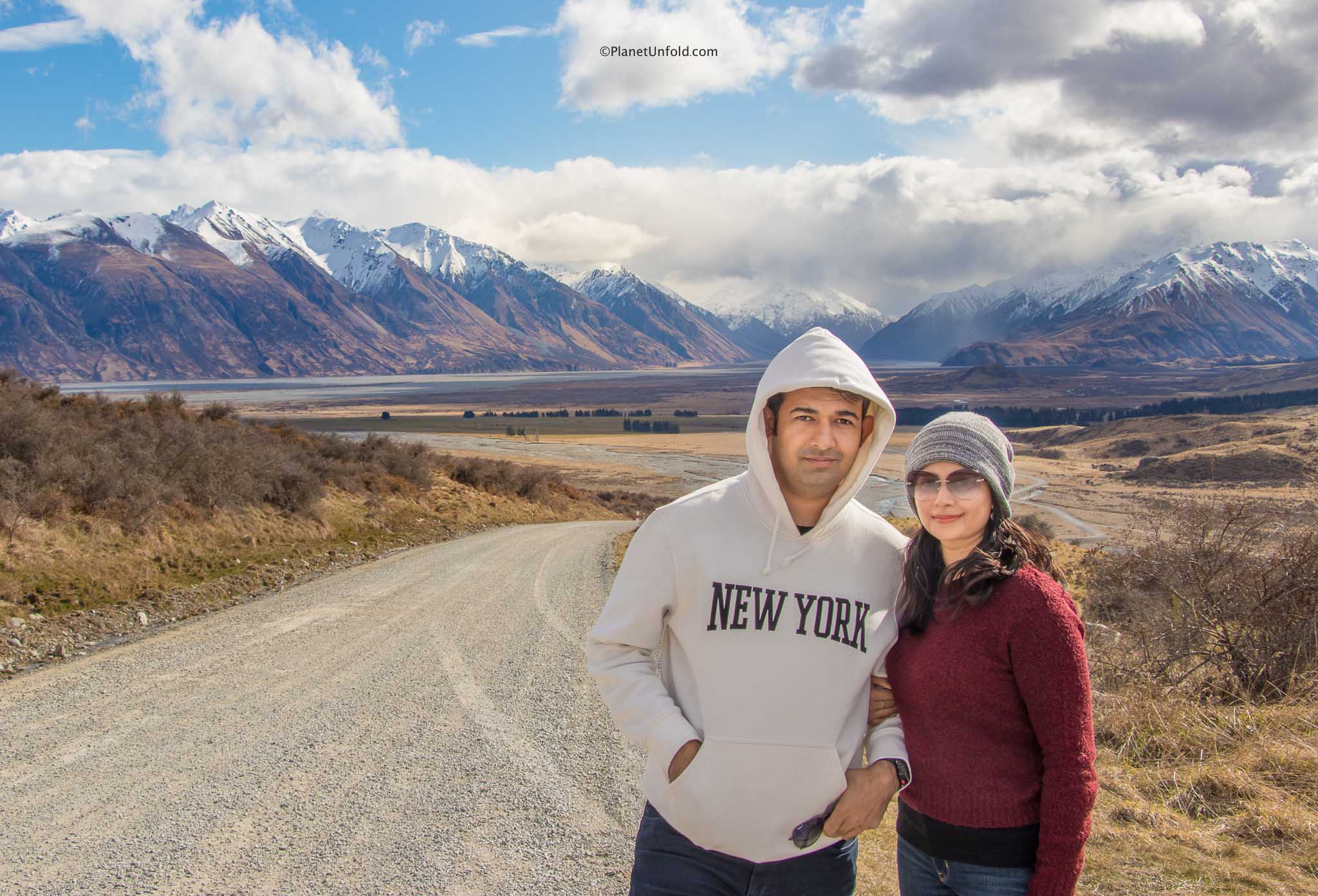 The mesmerised travellers !!
The fictional city of Edoras is in the Canterbury region comes under Hakatere conservation area. It has attracted many LOTR fans as well as non fans due to its epic scenery. This place hasn't been aptly developed for tourism yet, there are only a few swing bridges made recently to access some parts. You can enjoy the pure nature independently, without bothering to pay anything.
Best time to visit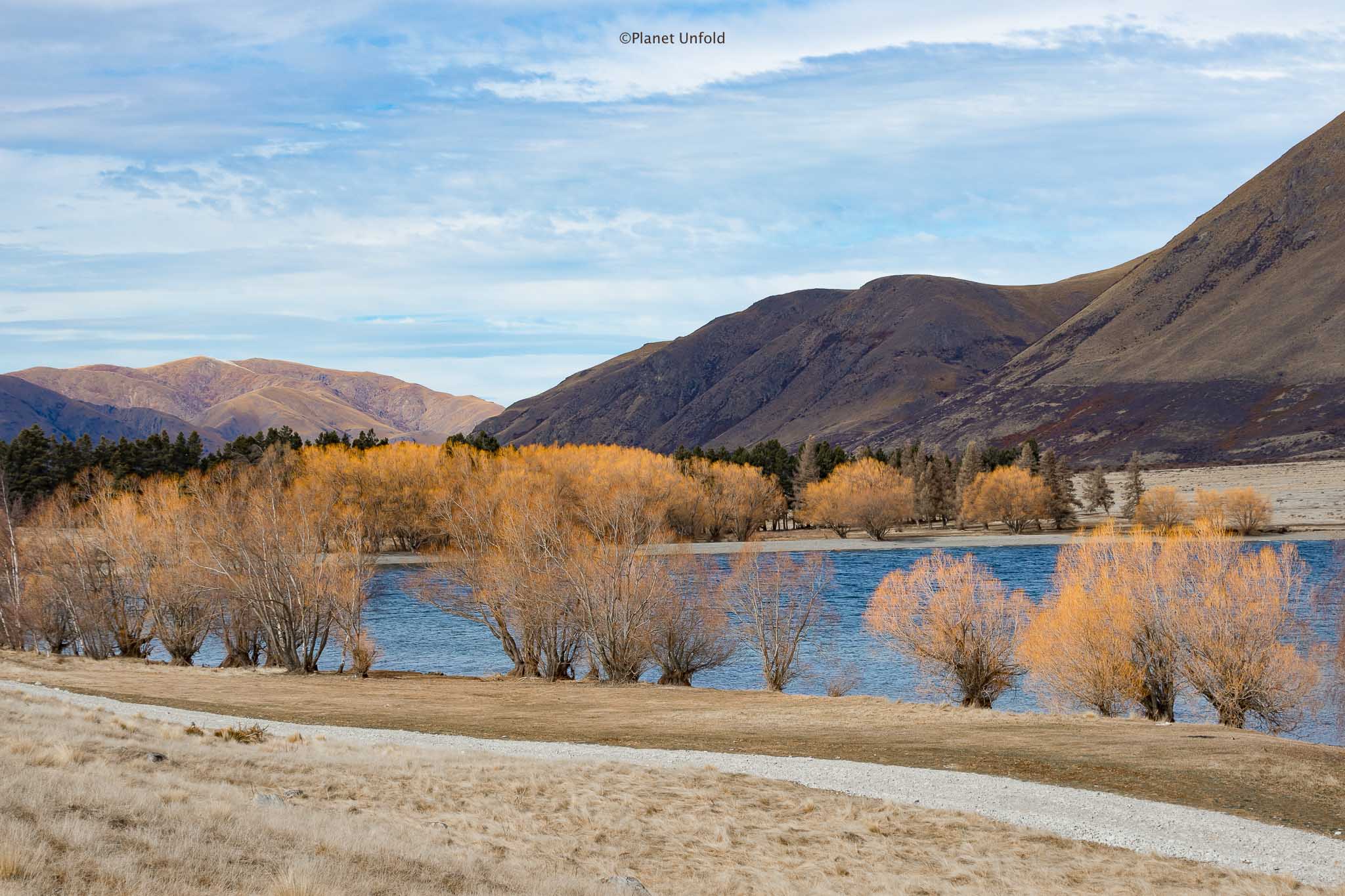 The contrasts on the way!
Edoras is stunning all year round, yet the most scenic vistas can be seen during autumn and winter, ideal for landscape photography. We visited in August when the landscape was transitioning from Winter towards Autumn. We could still get a glance of snowy mountains, bronze hues of grasslands along with frolic streams forming an epic panorama.
Getting to Edoras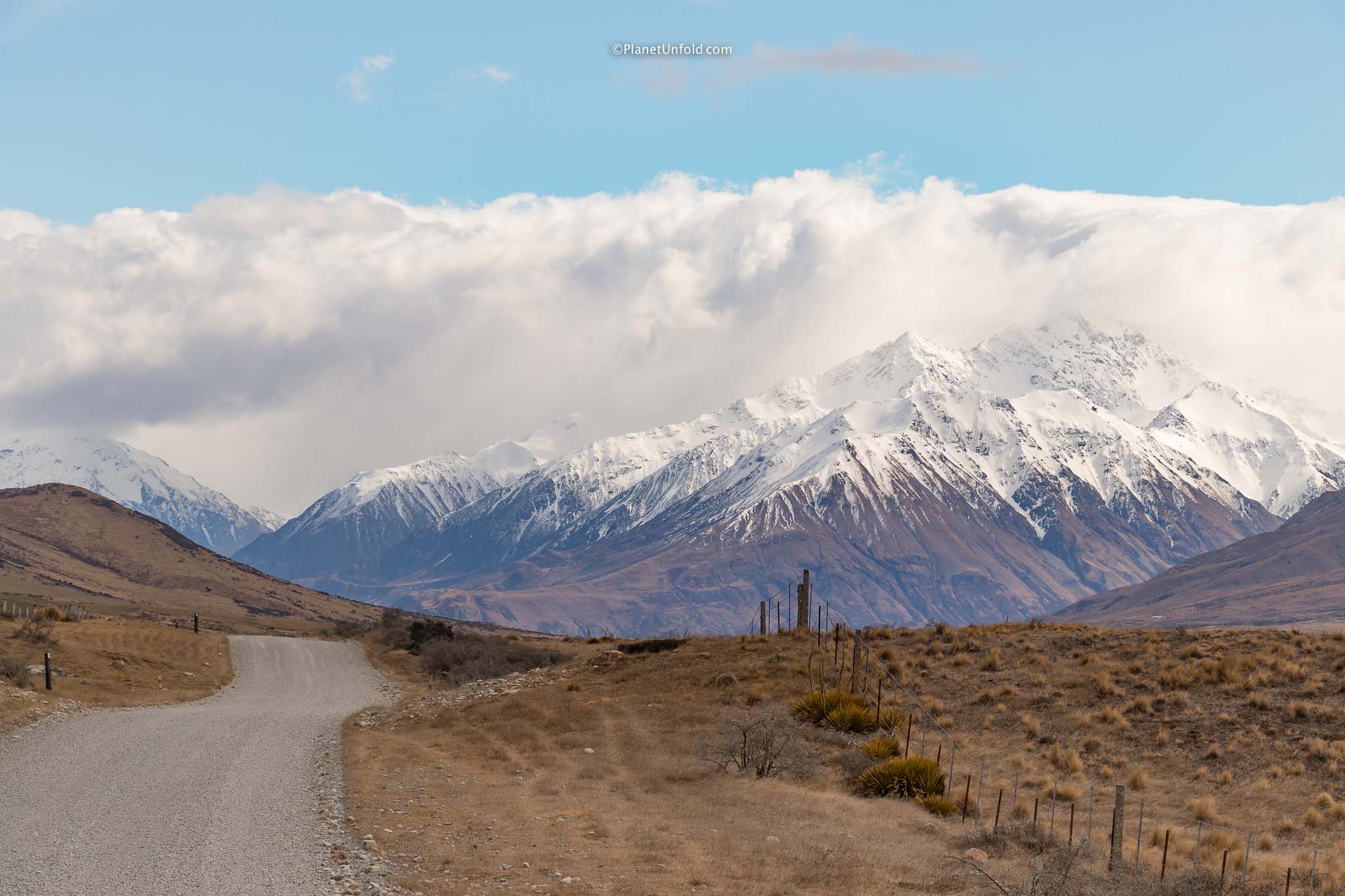 The gravel road to Edoras, Mount Sunday
Take highway 72 and eventually turn for Ashburton Gorge Road, in the foothills of Mount Somers. It is a 24 km road to reach Hakatere Conservation Park, from where turn left on Hakatere heron road to reach mount Sunday carpark. No need of 4WD on gravel road, just drive slow.
Other transport options:
Tour companies: In case you don't wish to self drive, you can take guided tours (8 hrs approx.) from Hassel free tours, from Christchurch. They are quite popular and share behind the scene pictures, significant geographies of middle-earth, Misty Mountains, river Snowbourn and the valley of Harrowdale against the grand Helms Deep.
The tour prices usually range from 250 NZD onwards including transport and meal.
See & Do in Edoras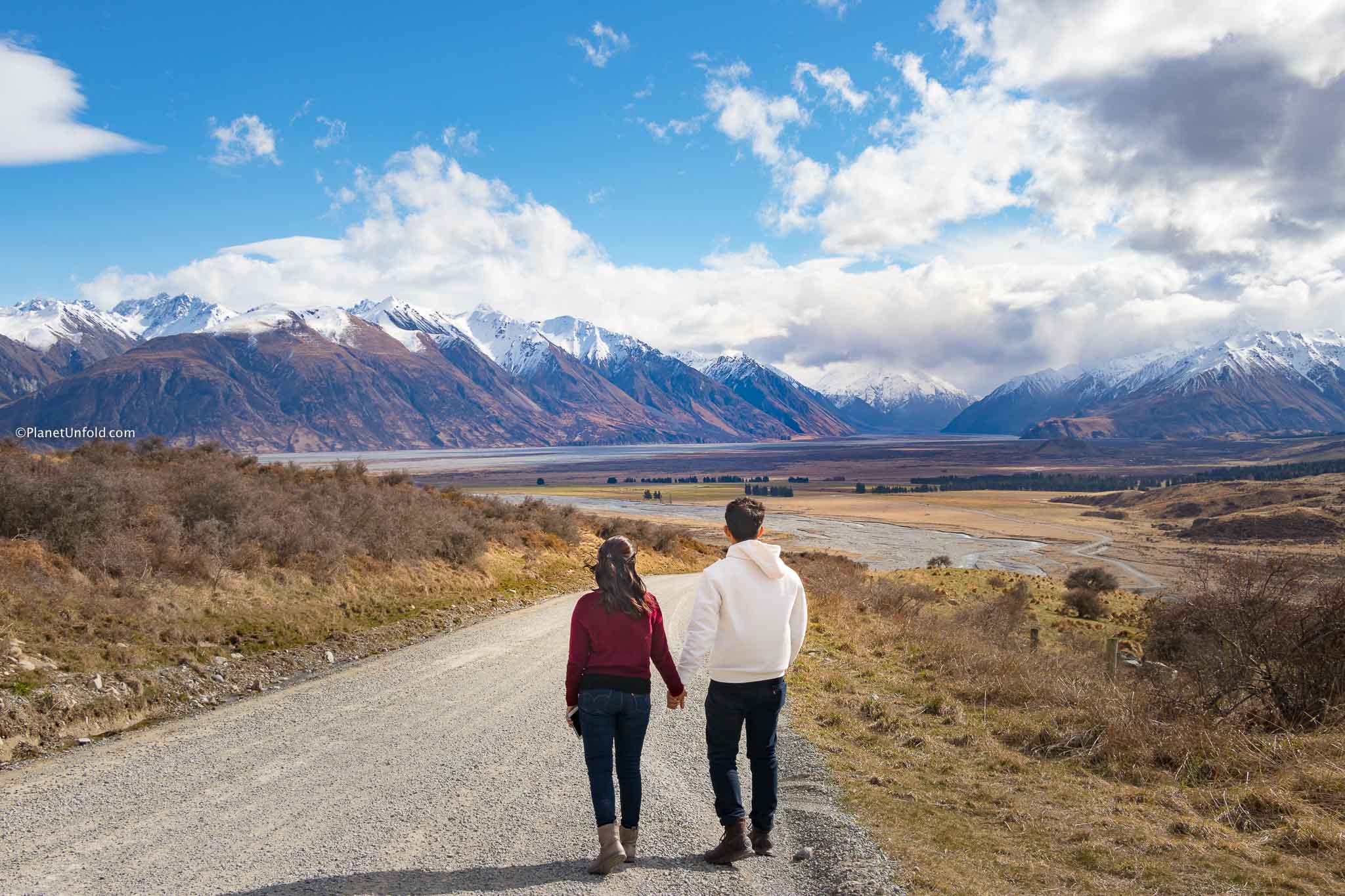 Awestruck by stunning panos!
Other than just enjoying the epic movie scenery and its props for real, there is still plenty to do around in Edoras for nature lovers. This place is paradise for those who seek isolation and tranquility. An astonishing backdrop for couples to rekindle romance as well as adventurous for thrill seekers, meanwhile it is also a great spot for family picnics. Read below to get an idea of things to see and do in Edoras.
Hakatere Conservation Park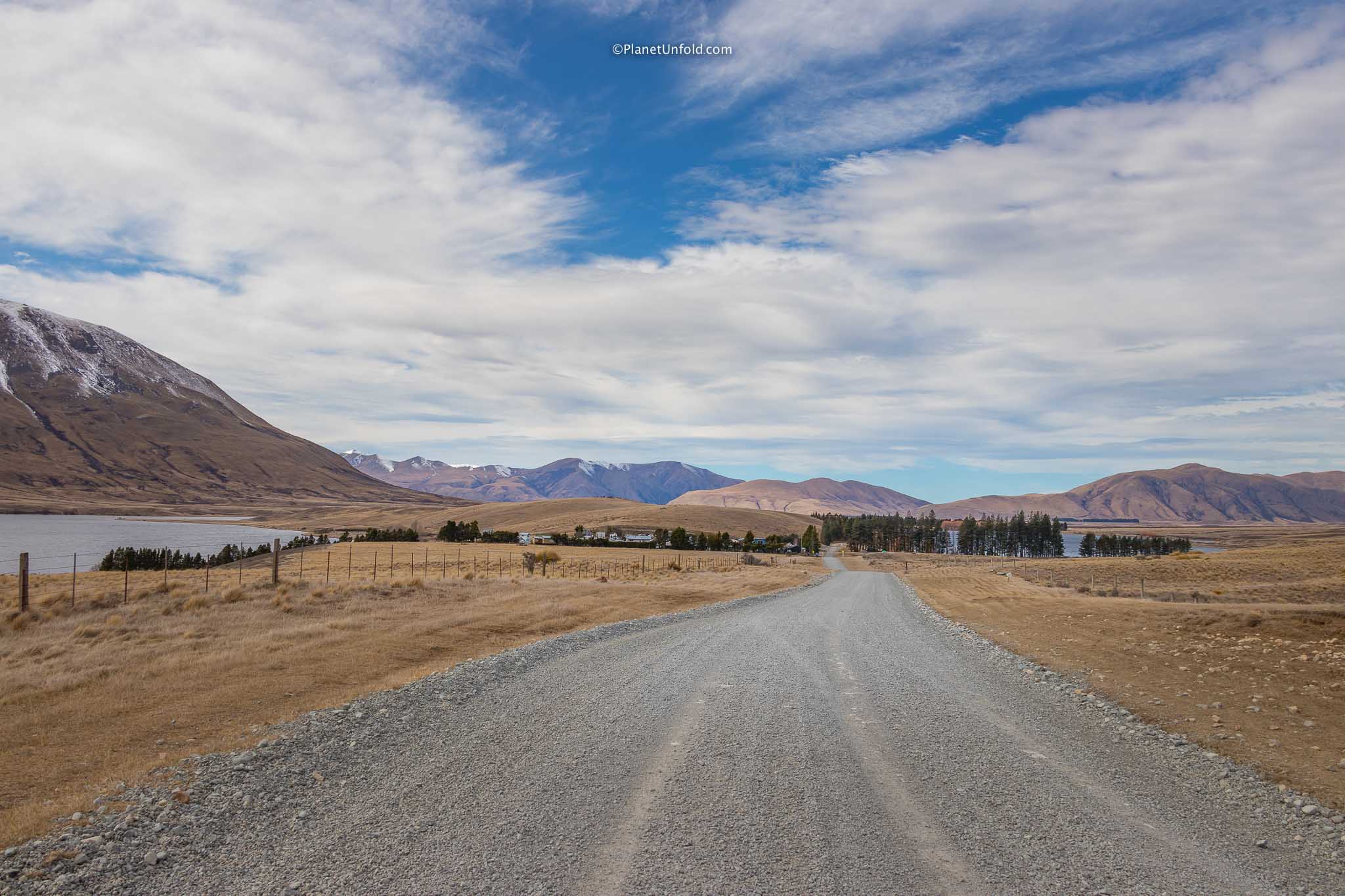 Hakatere Conservation Park
Immerse yourself in the enchanting scenery of Hakatere Conservation Park, in mid-Canterbury. The park is centred around the Ashburton Lakes District between the Rakaia and Rangitata Rivers and offers several gorgeous trails to walk around.
Ashburton Gorge Road – visit Stour River and Mount Barrosa.
Hakatere Potts Road – explore Lake Emma, Lake Clearwater, Mount Sunday or Mount Potts.
Hakatere Heron Road – discover Buicks Bridge, Maori Lakes, Lake Emily, Lake Heron and Cameron River.
Blackford Road / Double Hill Run Road –  Turtons Saddle, Double Hill and the Palmer Range.
Download official brochure for more info.
Hop around a series of Lakes on the way
As you continue on the Hakatere Potts Road, you'll pass along a series of lakes. Lake Emma and Lake Roundabout are wonderful fishing locations, while Lake Camp is popular for boating, water skiing, and fishing. The entire region encapsulates numerous places for wonderful landscape photography.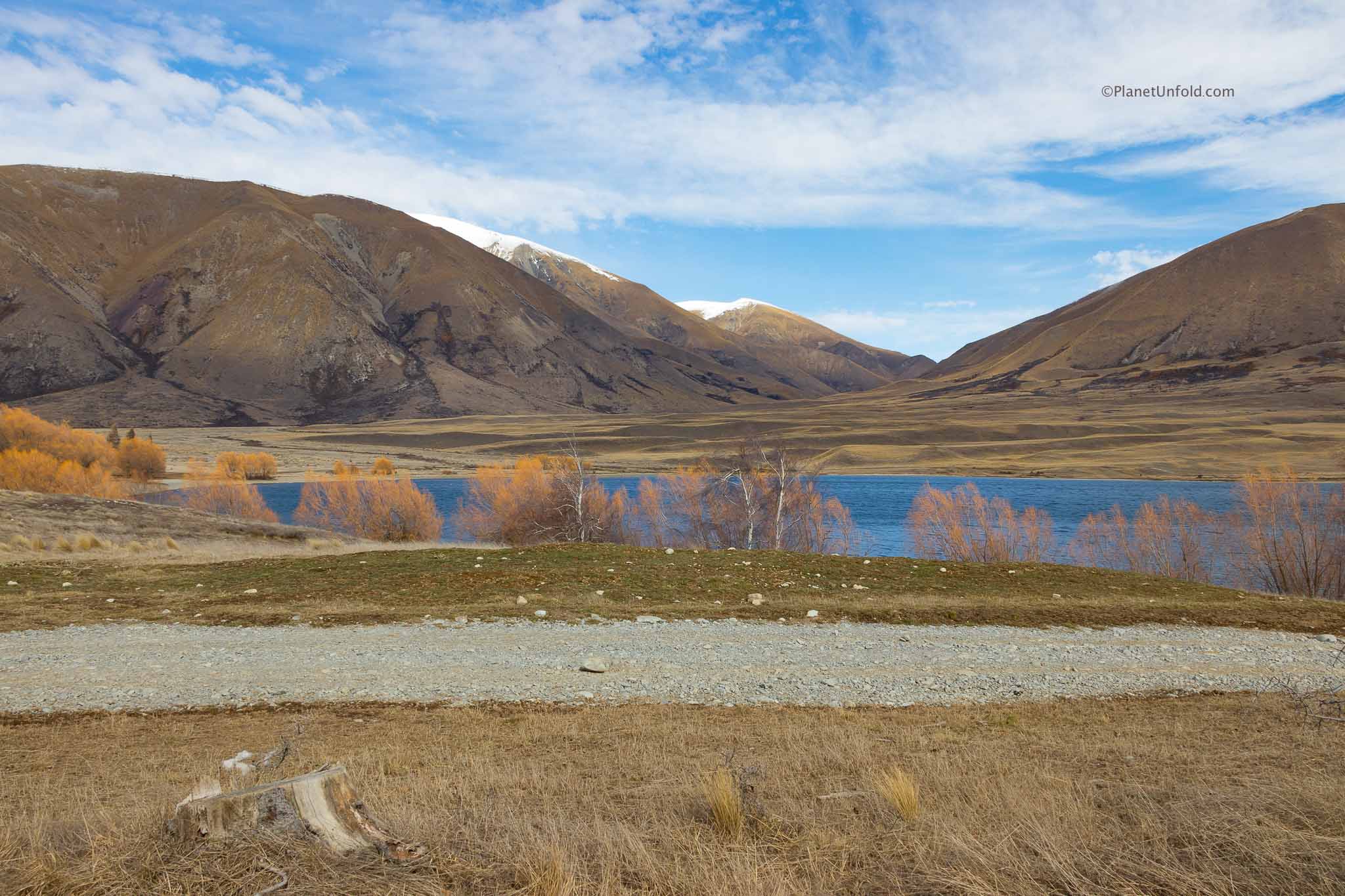 Lake Camp
The largest of the lakes is Lake Clearwater which also has a small village of holiday homes.
Visit Mount Sunday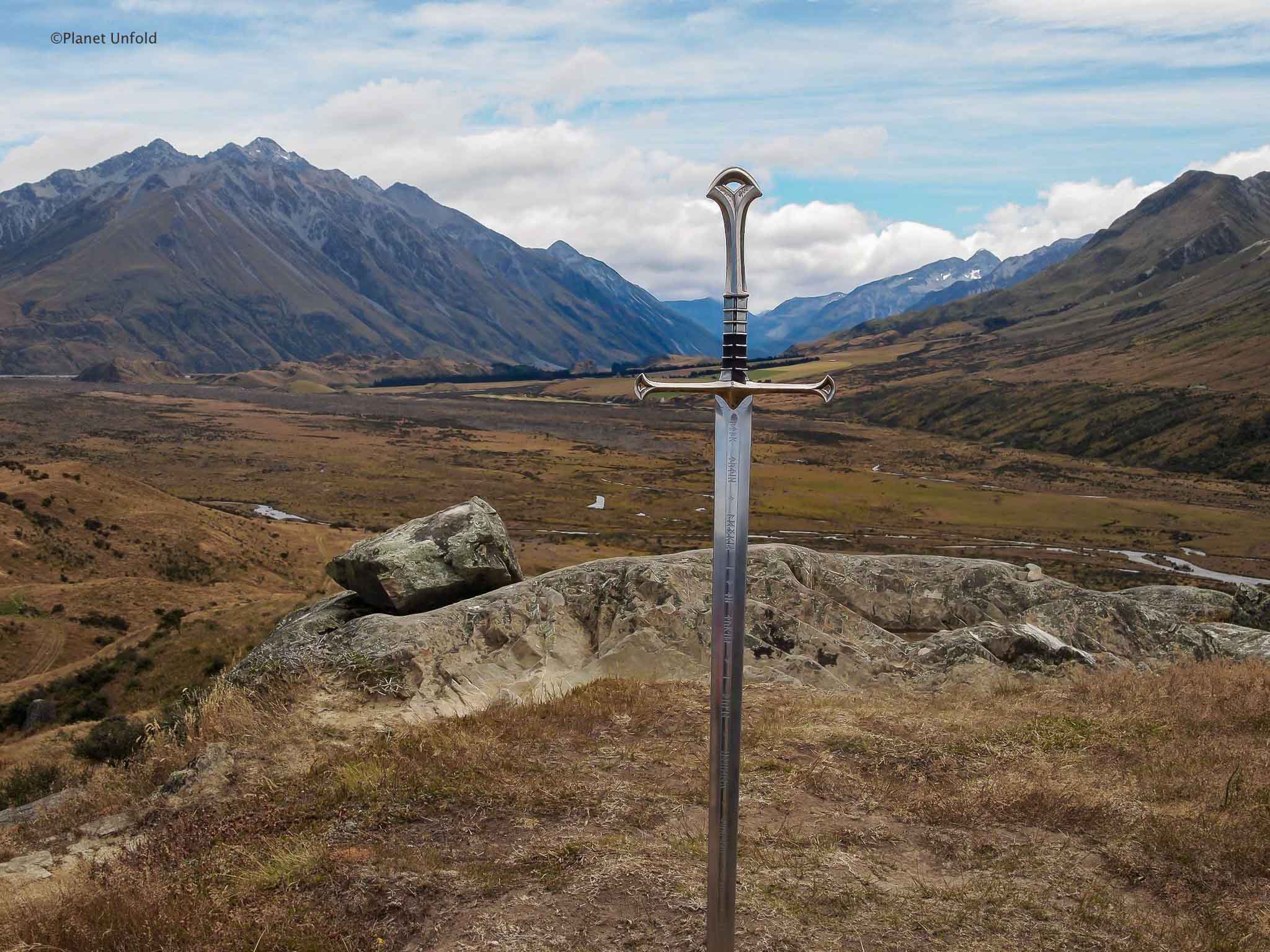 Mount Sunday
Mount Sunday is an excellent site with sweeping views of Rangitata River amid elevated peaks. It was the filming location for LOTR: The Two Towers. The small hill with and easy hike who got its name from boundary riders who used to meet here on Sundays. 😉
There's a 5-10 minute walk at the end to climb the top of Mount Sunday. You can click pictures with movie replicas such as Aragorn's sword, Gimli's axe and the flag of Rohan.
On your GPS, find Mount Somers on Ashburton Gorge Road, which becomes Hakatere Potts Road, about 48km west of Mount Somers. Access to Mount Sunday can be made by driving up the approximately 26km gravel Hakatere Potts Rd, the track starts from the 'Mount Sunday Carpark'.
Potts River Tracks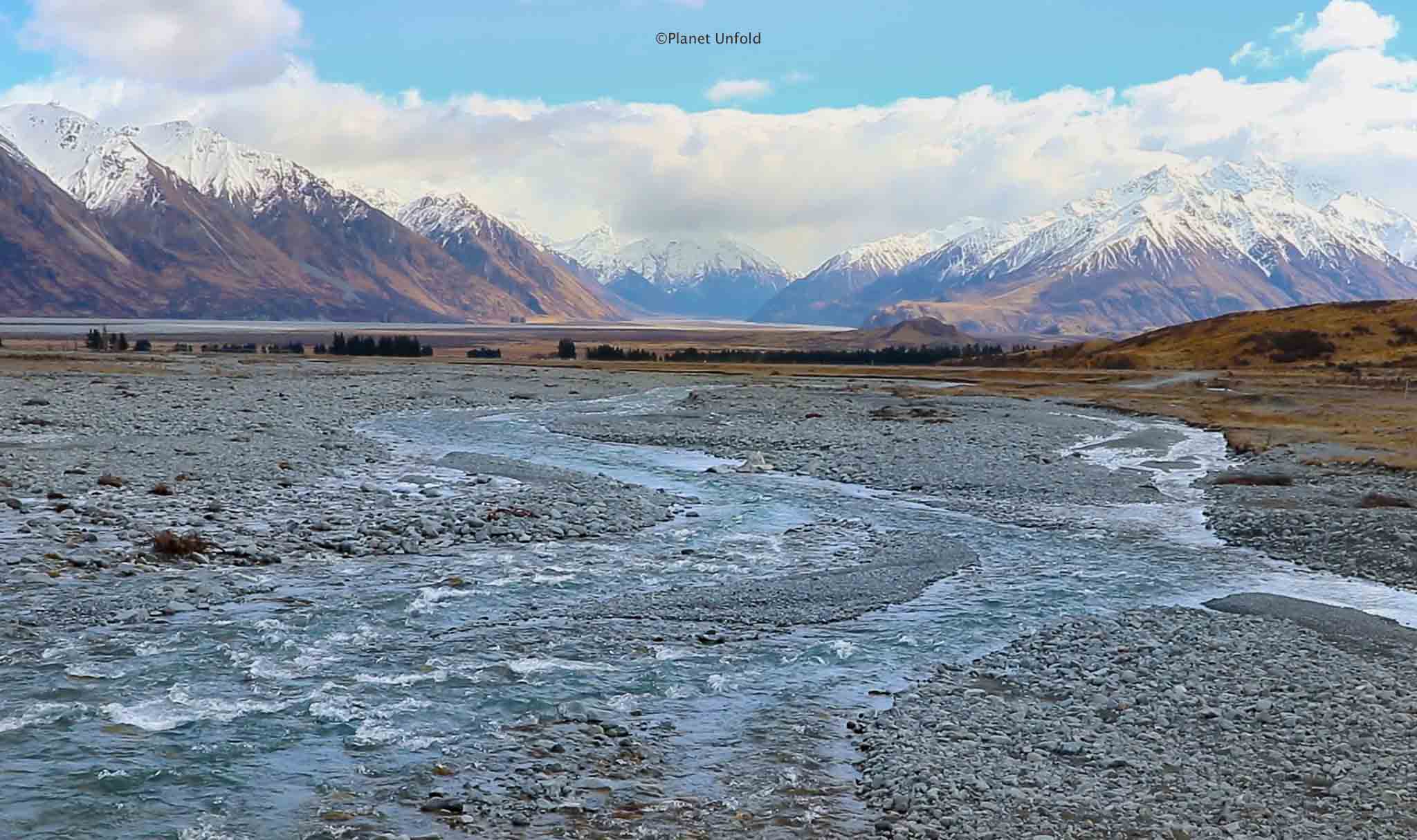 Potts River, Edoras
The Potts river is an exciting feature of this entire region. It is ideal for a day trip or even camping for a few days. You get to discover some enticing geography through the below tracks and experience staying in Potts hut for a while.
Starting Point: These tracks start from the Potts River car park on Hakatere Potts Road, about 40 km west of Mount Somers. More info can be found in the brochure.
Potts River car park to Mystery Lake: (4 hrs, 9.2km): The area around Mystery Lake features steep roche moutonnées (rocky 'knobs' smoothed by passing glaciers), jumbled dramatic cliffs and scree which is surprising for such a treeless area, large Hall's tōtara. Return path is the same way or continue to Lake Clearwater (4 hr, 11.8 km), another 7 km down Hakatere Potts Road.
Potts River car park to Potts Hut (9 hrs, 23km): Mountain biking in the vicinity and Stay in Potts Hut where no bookings are required, it is first come first serve basis and with limited facilities.
Potts River car park to Buicks Bridge car park (7hrs, 21 km): This track is part of Te Araroa trail and is renowned for mountain biking. These are also shared-use tracks, you can see the mountain bikers code before commencing the track.
The Falcon Territory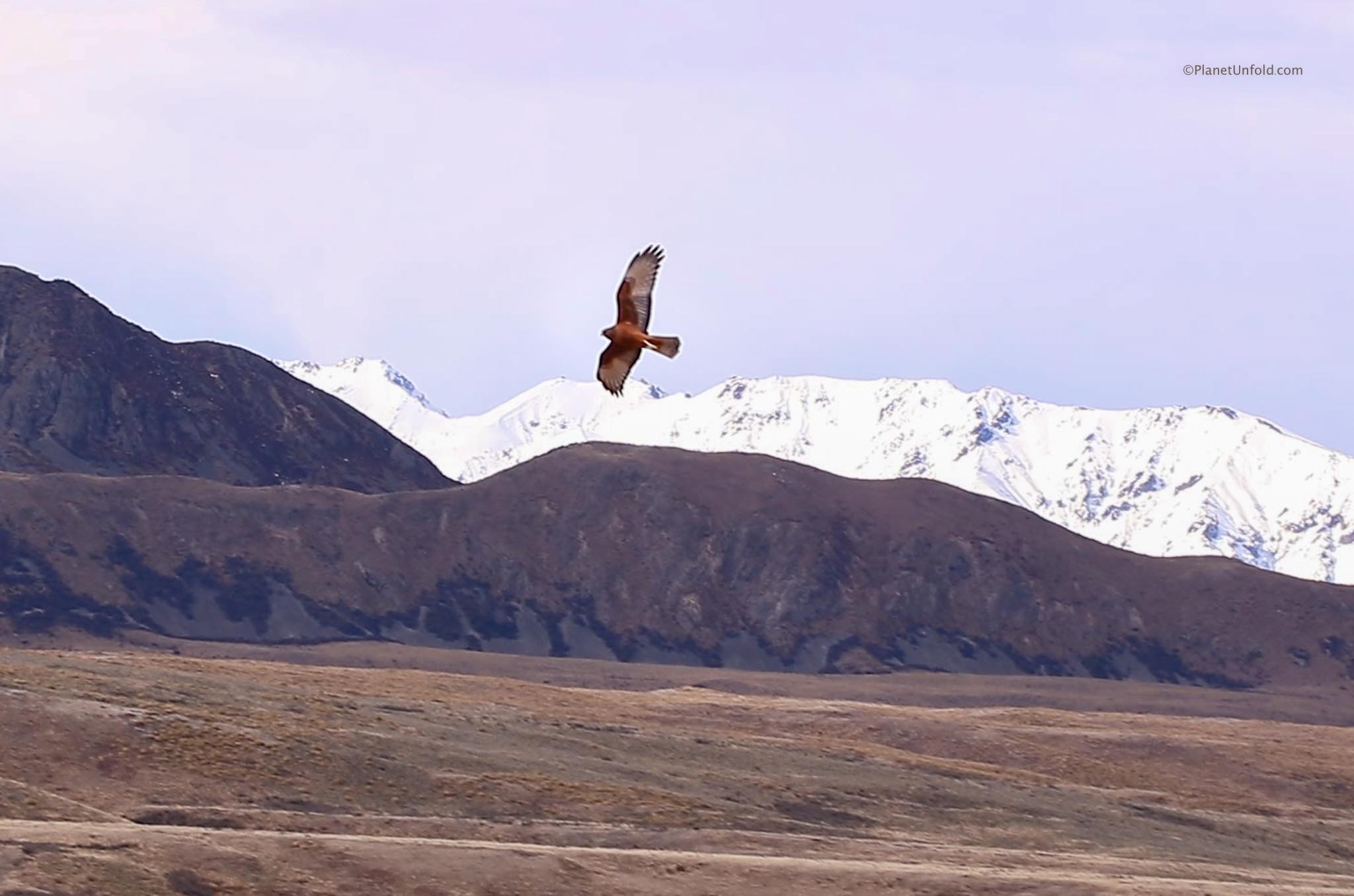 Falcons of the countryside, NZ
It is hard to miss the abundant wildlife one can see in this huge landscape. As we drove, we had to pause several times in between to avoid interrupting few road kill feasts savoured by the Falcons of this territory. These falcons had no issues sharing their food with some neighbourhood birds species found in the area.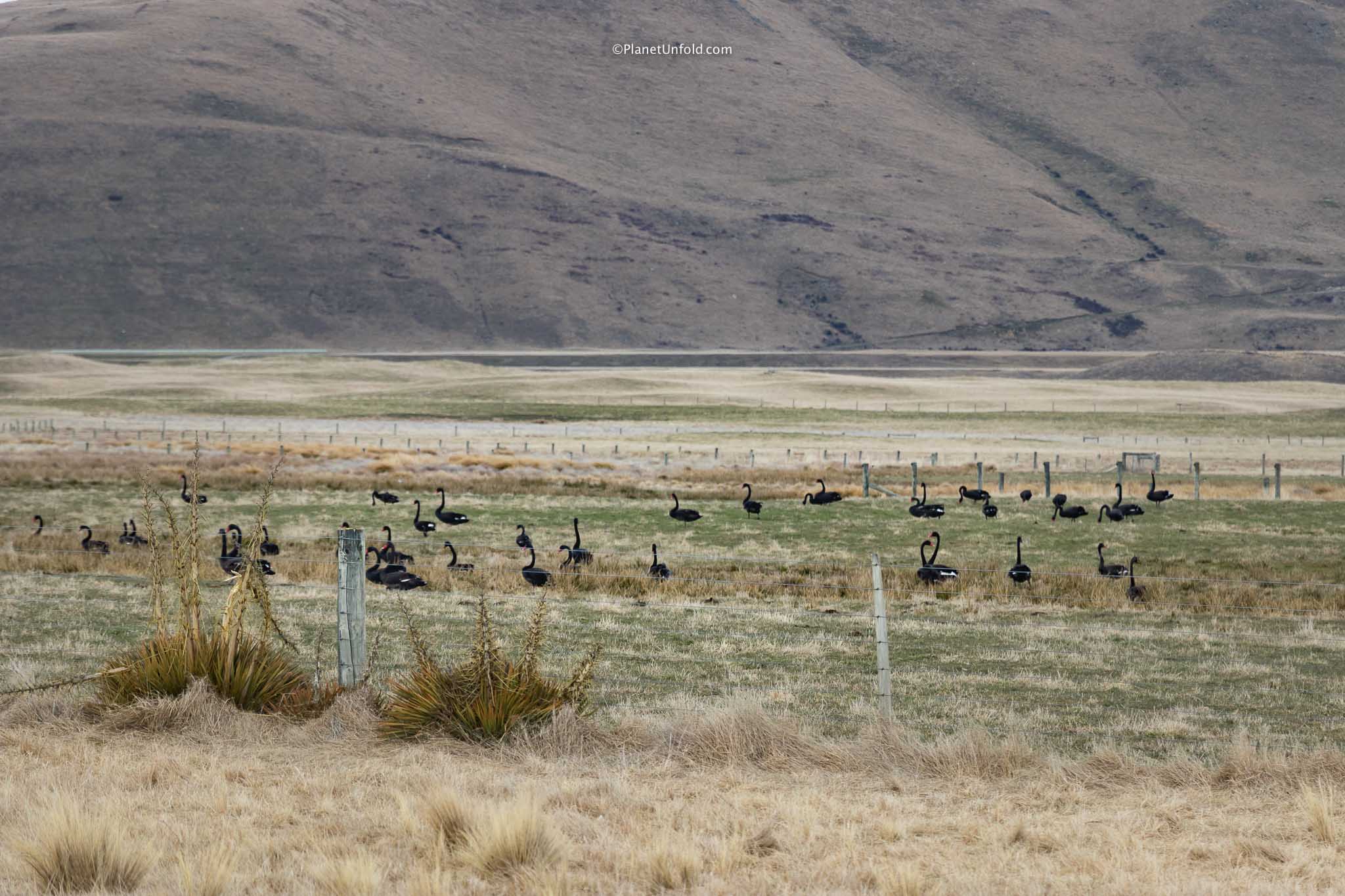 Black Swans 🙂
We also met a flock of some graceful black swans who migrated from far away lands to get some food and rest in the open meadows. This might not be a common sight here and we might have been just lucky.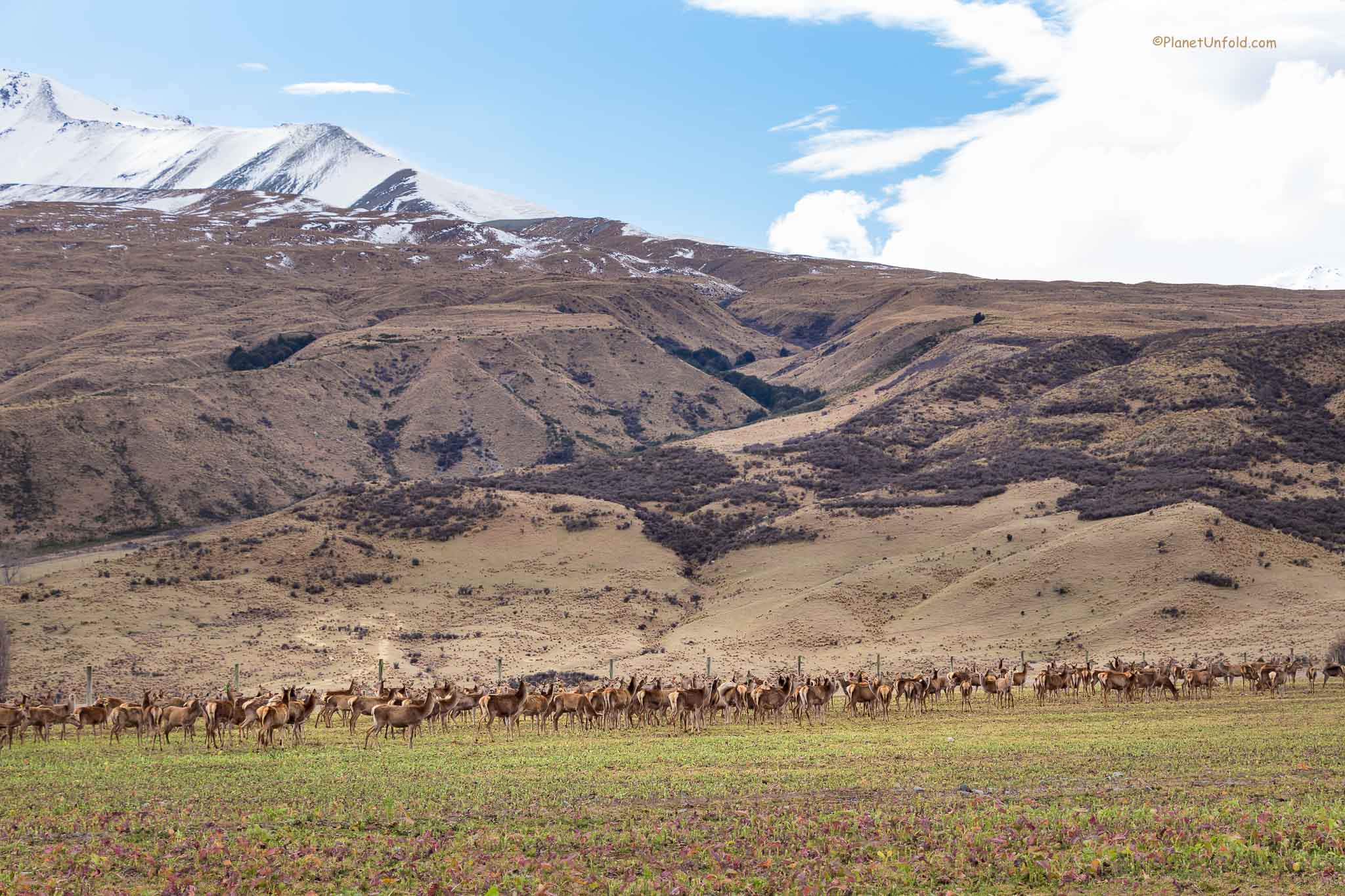 A small village of Deer citizens 😉
The curious deer population looked at us in wonder as we gazed at them pointing the camera lens. It was wonderful to see them enjoying a beautiful sunny day.
Food & Stay Options
Food: There are no restaurants or cafes once you cross the area after Mount Somers. The tour operators usually include lunch and drinks but if you are self driving, you need to pack your own food and supplies before starting your trip or on the way. The nearest places to find food is Ashburton and Methven if you are self driving from Tekapo/Twizel, though you need to divert on route 77.
Stay: You can either camp or stay in holiday homes near Lake Clearwater and Lake Camp, there is a designated camping area. Alternatively you may also book a stay at Mt. Potts lodge situated on Hakatere Potts road.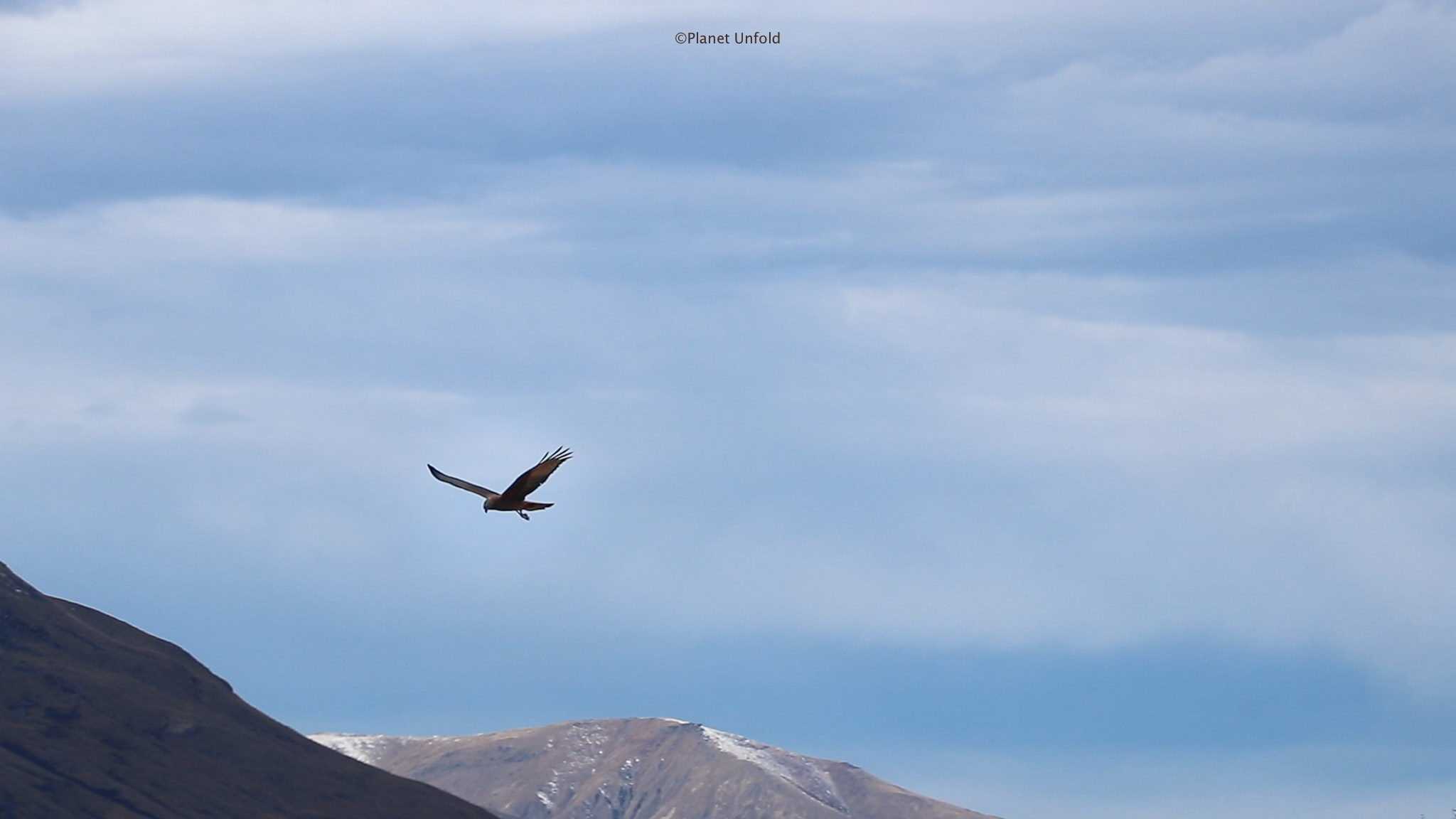 Know Before You Go
Before you embark on this incredible journey to Edoras, keep in mind these few things as the place is all rugged and without any significant comforts and safety that we humans need.
Natural hazards in the park include weather effects, hypothermia risk, avalanches, rock falls and river crossing. So always check weather updates and road closures before starting.
Weather in this area can change dramatically. If you are planning outdoor activities, be prepared for any changes. Load yourselves with necessary clothing, food and equipments.
Cell phone coverage is limited within much of the park. The use of satellite phones, mountain radios or personal locator beacons can all provide increased personal safety. 
Always refuel, carry ample food and water with you id self driving as there are no public amenities or shops in the area.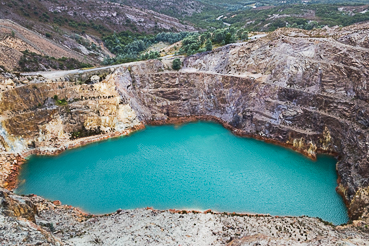 Tasmania in 7 days
Tasmania in 7 days
https://www.planetunfold.com/wp-content/uploads/2018/03/IMG_1030-Thumb-1.jpg
369
246
Sheetal Khatri
https://secure.gravatar.com/avatar/a8c4e10205dce919119e3338d8d5269d?s=96&d=blank&r=g
Summary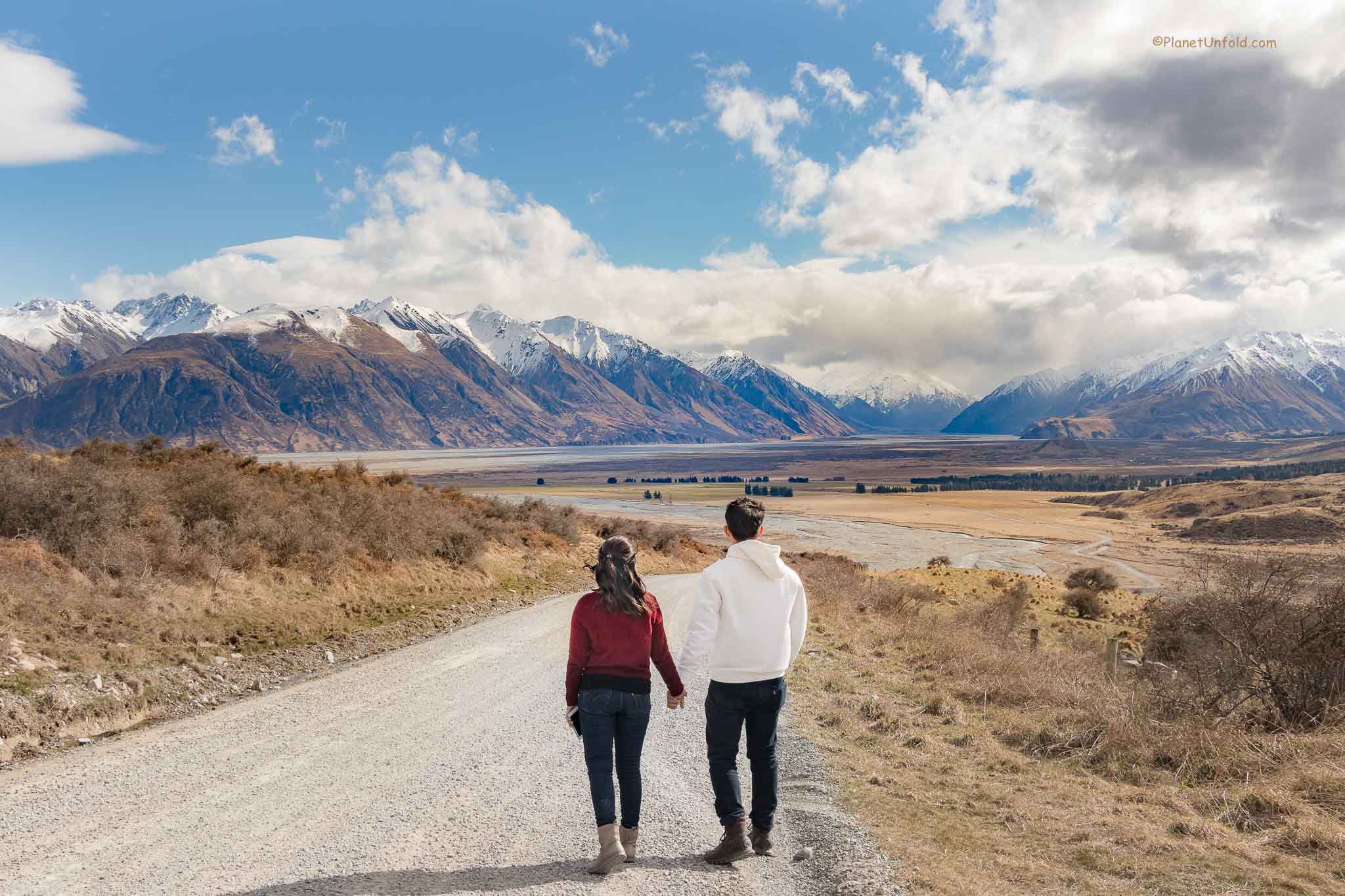 Article Name
Day 13: The Magical Land of Edoras
Description
The Magical Land of Edoras is full of scenic surprises, self drive tips, useful info, things to see & do in Hakatere park. Mount Sunday & Potts River tracks.
Sheetal Khatri
planetunfold.com
https://planetunfold.com/wp-content/uploads/2019/09/Final-logo-1.png