Day 2: Day Driving Coromandel Peninsula
(Day 2)
The coastal strip of a thousand hideaways, fabulous beaches and dewy rainforests settled on an intersection of prairies and highlands is known as Coromandel Peninsula. This is the kind of landscape we all see in famous paintings and wonder if its real.
A drive of approx. 1.30 hrs from Auckland will take you to Coromandel's coastal town Thames, from where the coastal road up north reveals the true beauty of Coromandel ranges, fringed surfing towns & villages, goldmines, gorge trails, coastal walks, classic dairies and meditative garden retreats.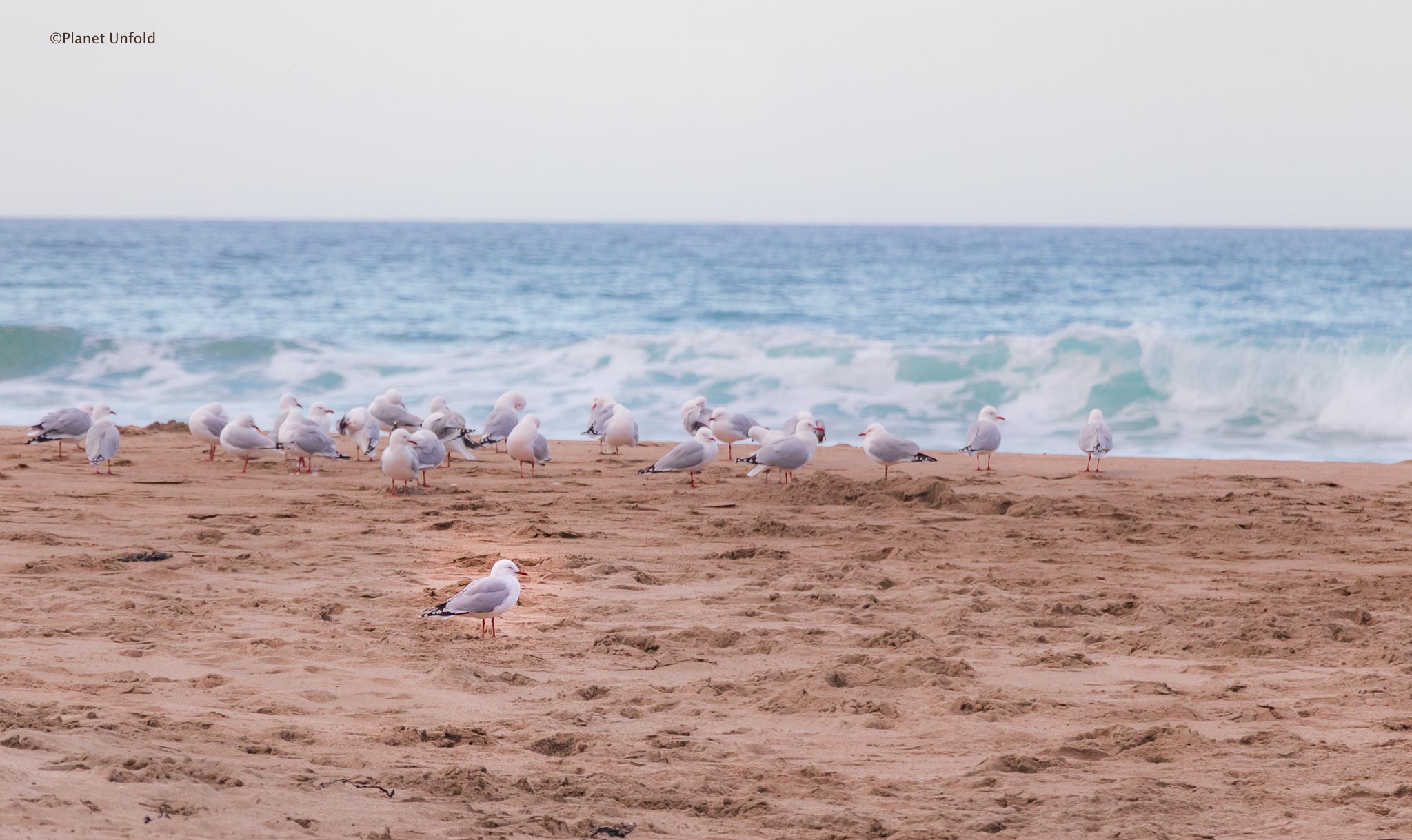 Seagulls calling it a day at Coromandel Peninsula
Coromandel is a paradise for birdwatchers. Species you might catch a glimpse of are Black Stilt, Plover Tui, Oyestercatcher, Terns and Gulls, a lot are spotted near shores and bushes.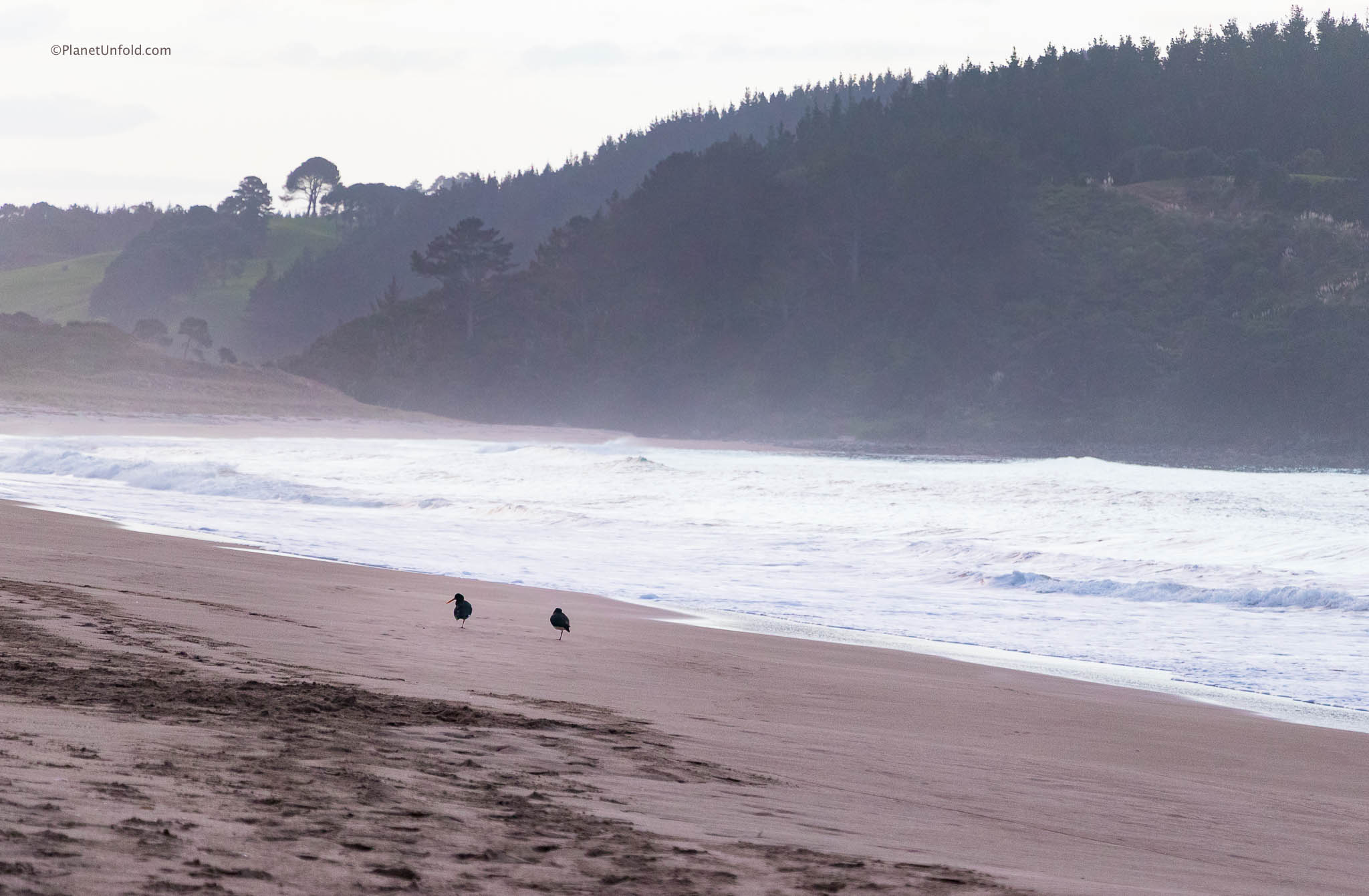 A couple of Oyster catchers on the beach
Superb Spots of Coromandel Peninsula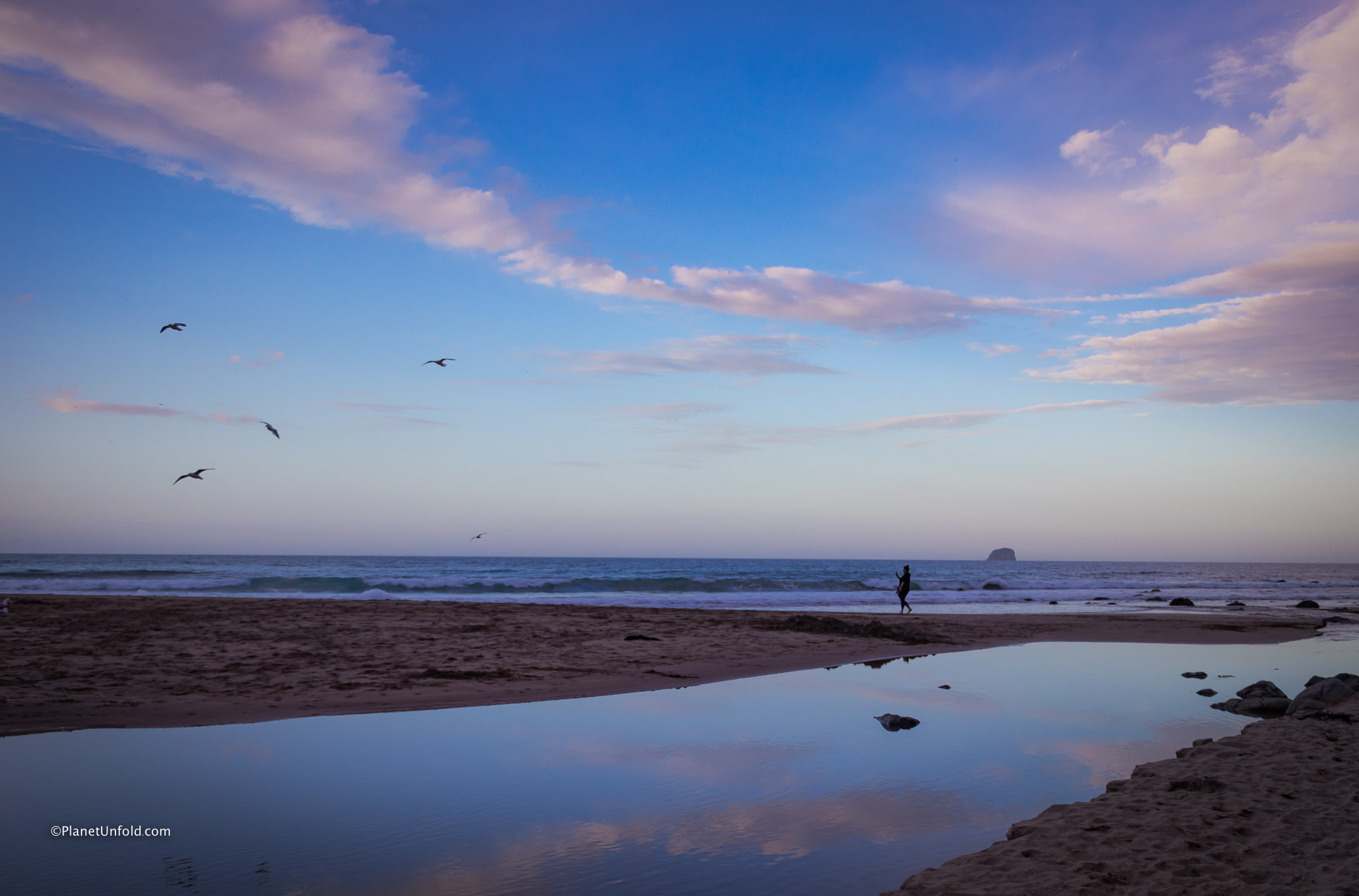 Hot Water Beach
Lookouts: Luca's lookout, Shakespeare Cliff lookout, Gemstone bay, Stingray Beach, Smiling Sphinx Rock
Cathedral cove: The northern end of Hahei beach features a one-hour walking track that leads along the cliff top before descending to Cathedral cove. The cove is named for its majestic arched cavern that passes through a white rock headland to join two secluded coves. The sandy beach framed with Pohutukawa trees is a perfect picnic spot. Nearest Parking: Pa road and Grange road.
Cathedral Cove
Te Hoho Rock: A large pinnacle of pumice breccia rock has been sculpted by wind and water over centuries now looks like a prow of large ship.
Hot Water Beach: Recognised as one of the top 10 beaches in the world. Two hours on either side of low tide allows you to dig your own hot pool spa. Spades can be hired in the local café and general store. Access is off state highway 25 at Whenuakite.
That moment with a friendly stranger!
Other Coromandel Highlights for Summers
The Pinnacles- Sunrise spot
Karangahake Gorge- Dark tunnel walks
Shorebird Coast-Birdwatching
Mount Paku-Hiking
Whenuakura Island-Day trips
New Chum- Picnic spot
A Pleasant Pause in Whitianga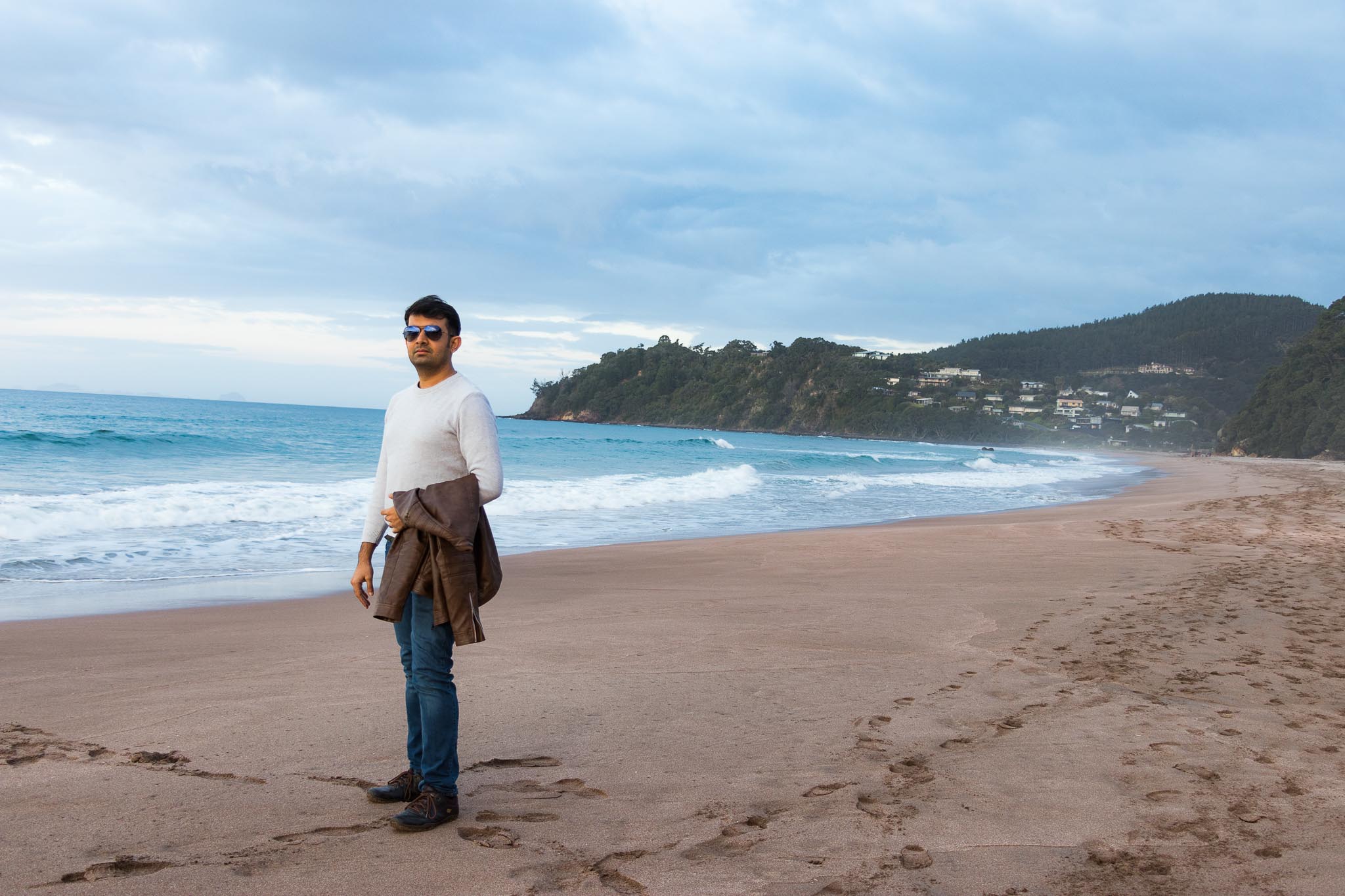 Pure Breeze in coastal paradise Whitianga
The coastal town of Whitianga seems coolest for a lunch break or a late afternoon coffee overlooking the vast ocean views. The local cafes serve amazing fish n chips.
The town is home to kayaks and caters fun water adventures, fishing charters, mountain biking, waterfalls and nature walks during summers. If you are travelling in a camper van, you might consider staying at Whitianga campground alongside Mercury Bay.
Recommended Dining & Stay in Cambridge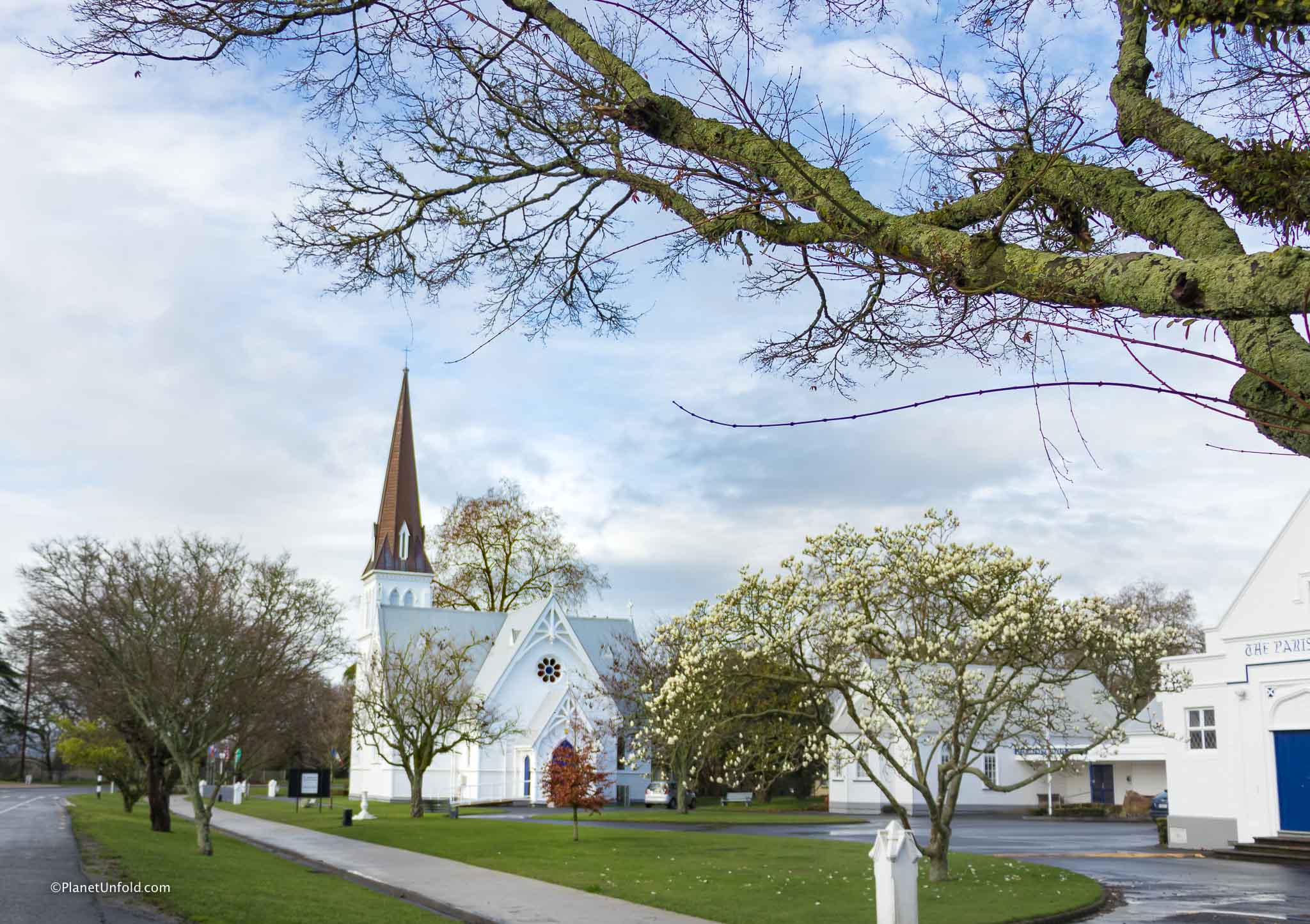 The cosy town of Cambridge
A small town of Cambridge located near Waikato river is the perfect location to stay in order to save time and reduce next day's driving distance. The town's close proximity to major attractions like Hobbiton Movie Set, Waitomo Caves and Hamilton Gardens made it our favourite accommodation spot.
Driving Distances:
Hobbiton Movie Set: 30 mins
Hamilton Gardens: 20 mins
Rotorua: 1 hour
Waitomo Caves: 50 mins
Otorohanga Kiwi House: 40 mins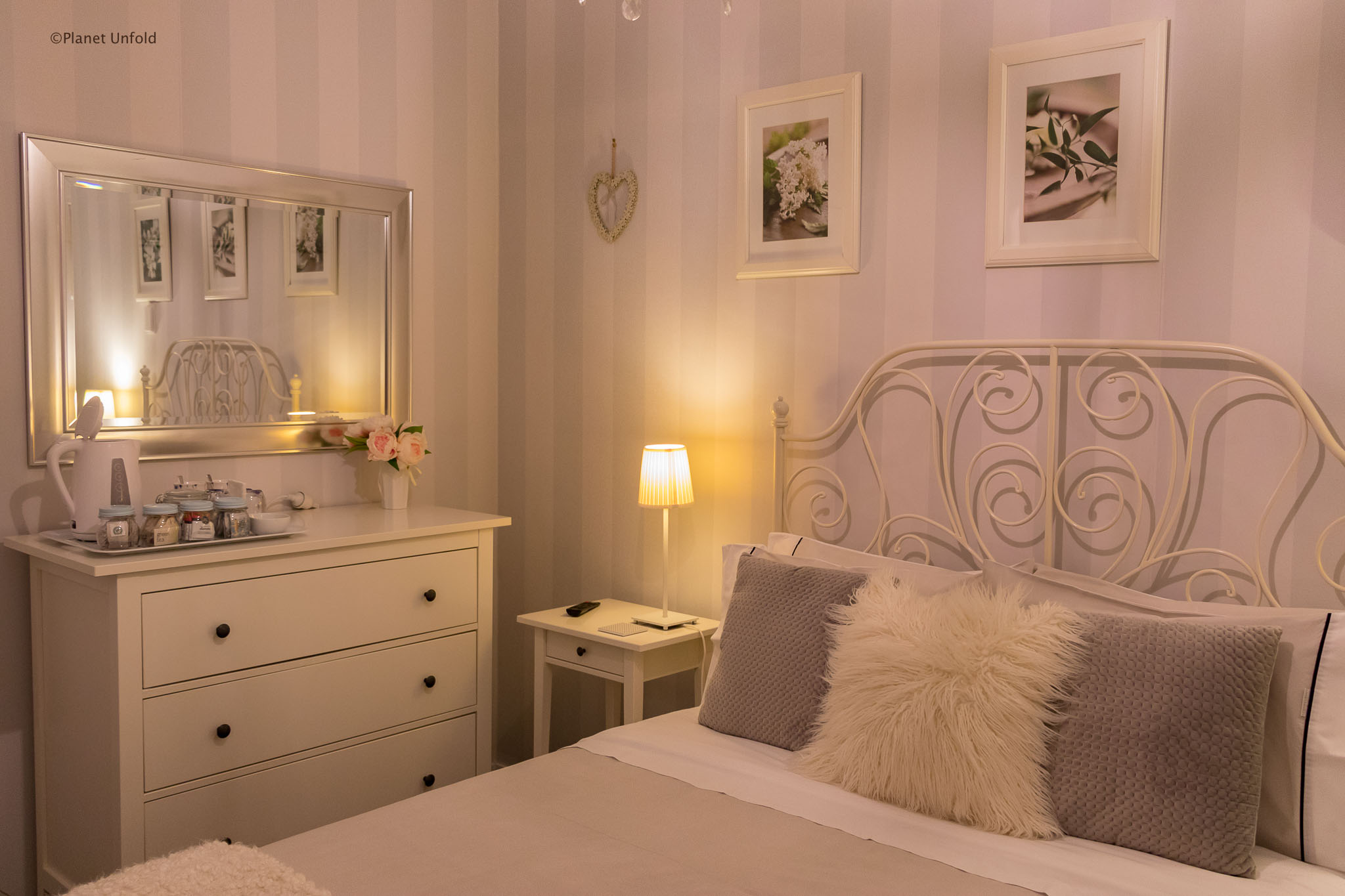 Penny & Laurie's Place in Cambridge
An Ideal Stay: We booked our 2 night stay in Cambridge with our charming Airbnb super hosts Penny & Laurie.  Their place is perfectly located to access neighbouring hidden gems. We were awestruck with their cosy, well equipped, bright and clean home with thoughtful touches for a comfortable stay. The room is great for couples and single travellers, it has everything you need after a long day. There is s luggage zone, breakfast, in-room tea & snacks, free WIFI, parking and spacious bathroom with heating provided. You get ample privacy knowing that they are just next door incase you need anything.
Their hospitality is incredible, it feels like meeting old friends, no wonder they are Super hosts on Airbnb. We loved our breakfast conversations with them while getting wonderful local travel tips. Both Penny and Laurie are friendly and gentle. Staying with them felt like home, wish we could have stayed longer.
Address: 66 Chaucer Street, Cambridge, Waikato 3432, New Zealand.
Dining: Victoria Street is chockfull of eateries amid i-site and Cambridge museum. Alternatively, you can also get a drink or eat at 5-Stags Tavern, located at Campbell Street in Leamington area. This place has great reviews and is open 24 hours but their kitchen closes around 9:30 pm, so make sure you reach before that if looking for dinner.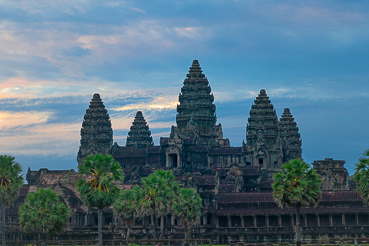 The Ultimate Travel Guide to Cambodia
The Ultimate Travel Guide to Cambodia
https://www.planetunfold.com/wp-content/uploads/2018/07/IMG_3373-thumb-2.jpg
369
246
Sheetal Khatri
https://secure.gravatar.com/avatar/a8c4e10205dce919119e3338d8d5269d?s=96&d=blank&r=g
Summary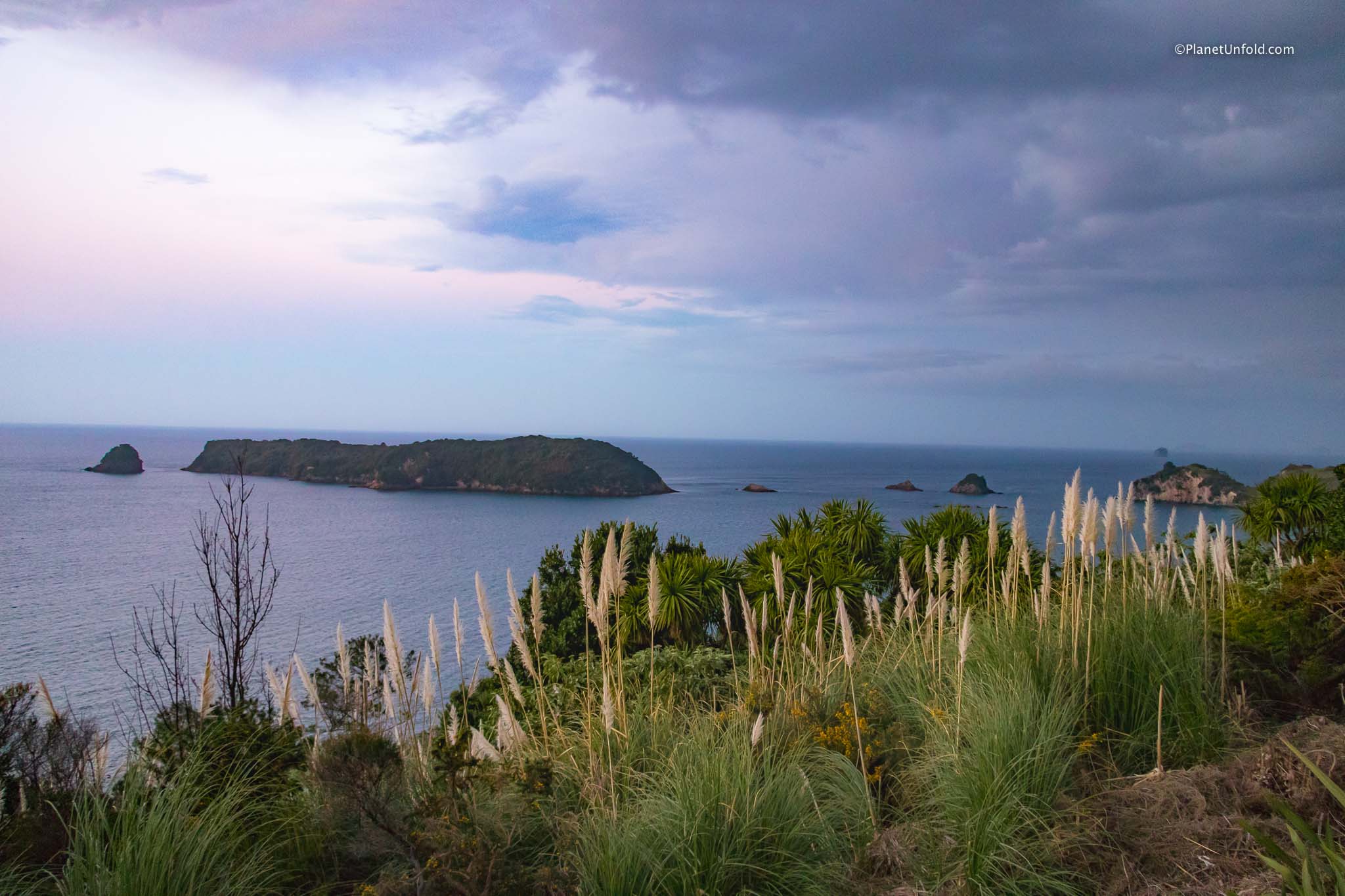 Article Name
Day 2: Day Driving Coromandel Peninsula
Description
Full day drive from Auckland exploring superb spots of Coromandel Peninsula till cozy town of Cambridge. Amazing things to see in the coromandel landscape.
Sheetal Khatri
planetunfold.com
https://planetunfold.com/wp-content/uploads/2019/09/Final-logo-1.png