Day 4: Rotorua-Geothermal Gems & Maori Culture
(Day 4)
A trip in New Zealand's North Island is incomplete without glancing its vibrant and unique geothermal regions. Well, Rotorua is bursting with geological assets.
Nature's Own Colour Palette - Orakei Korako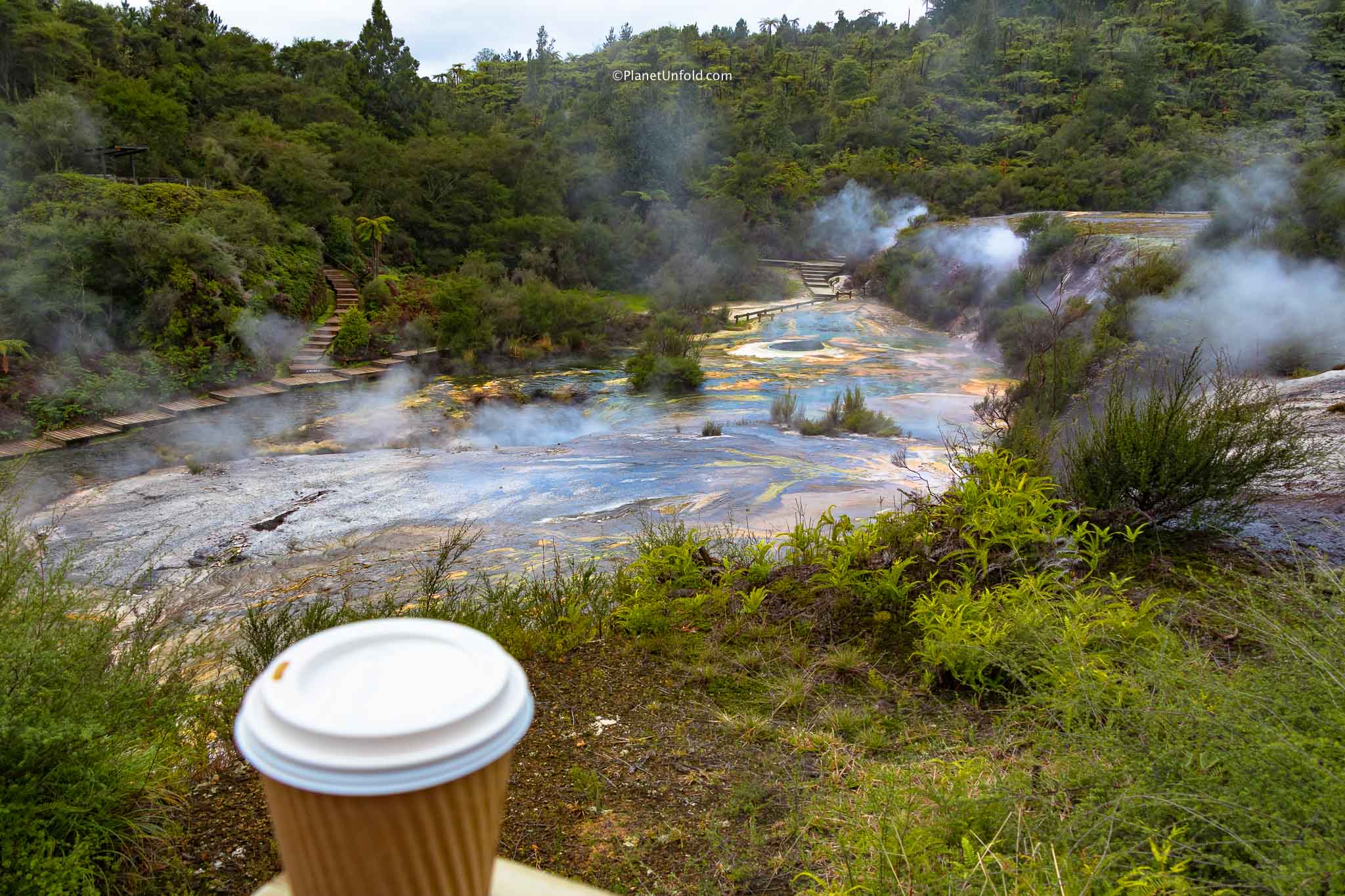 Orakei Korako-Nature's Color Palette
If you are looking for something rare and striking, you should check out the one and only Orakei Korako. Incredible vibrant colour, gurgling mud pools, volcanic hot springs and very rare geothermal cave. All at one place in the same hidden valley of exceptional natural beauty. This is certainly the best kept secret amid all geothermal gems and locals will tell you that.
Orakei Korako is a small geothermal island located between Taupo and Rotorua, mins drive from Cambridge. The large geothermal field straddles the Waikato river at Lake Ohakuri, with a unique boat ride that takes you to the geothermal park.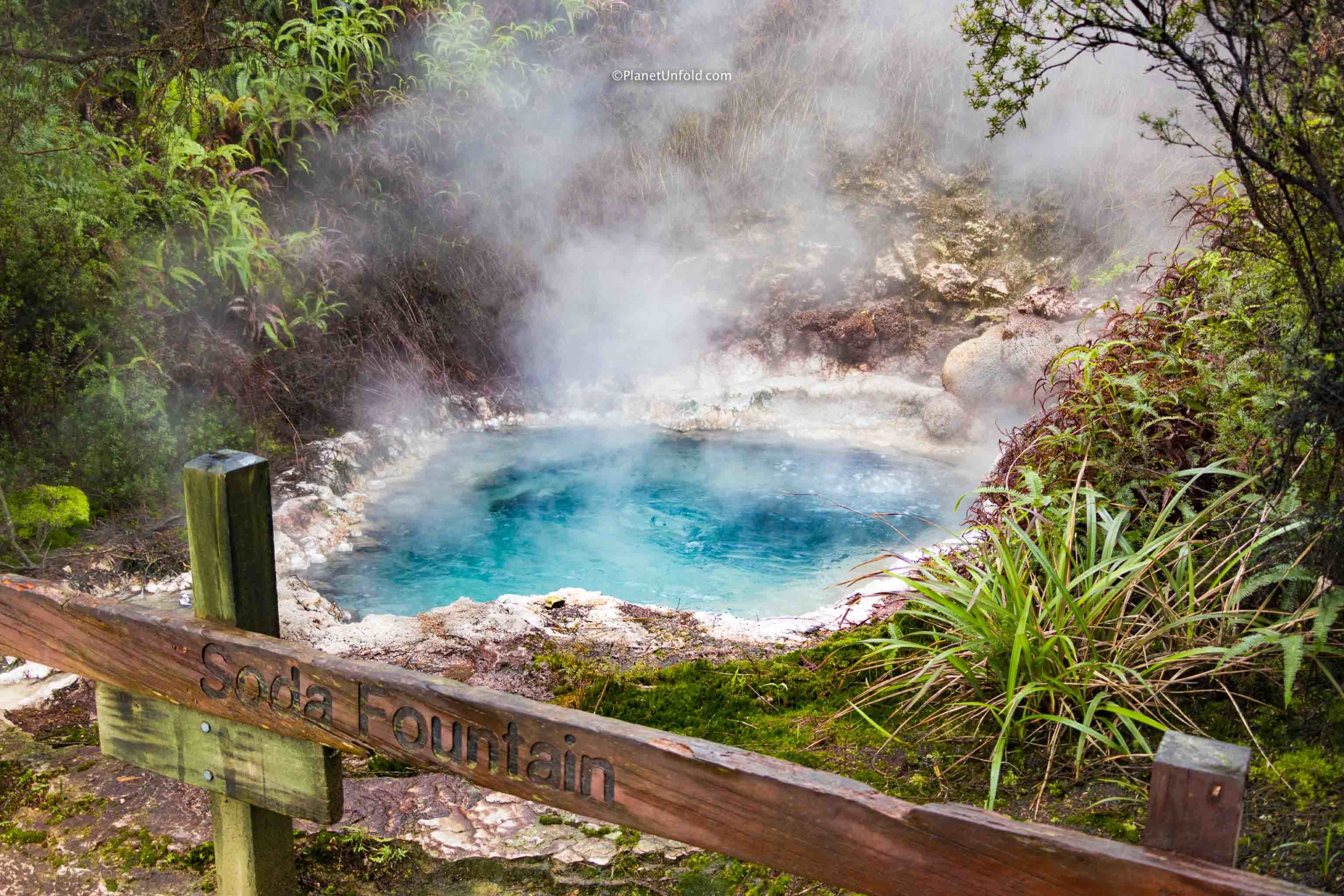 Unlimited Natural Soda
It is open year around. Scenery in the valley represents thermal perfection which is alive with activity escaping the terraces and bubbling into the lake below. The tickets can be bought at a small cafe inclusive of the boat ride.
Opening hours: 8:00 am to 4:30 pm, Ticket Price: NZD 39, Duration: allow 1 ½ hours
A Pool of Champagne at Wai-O-Tapu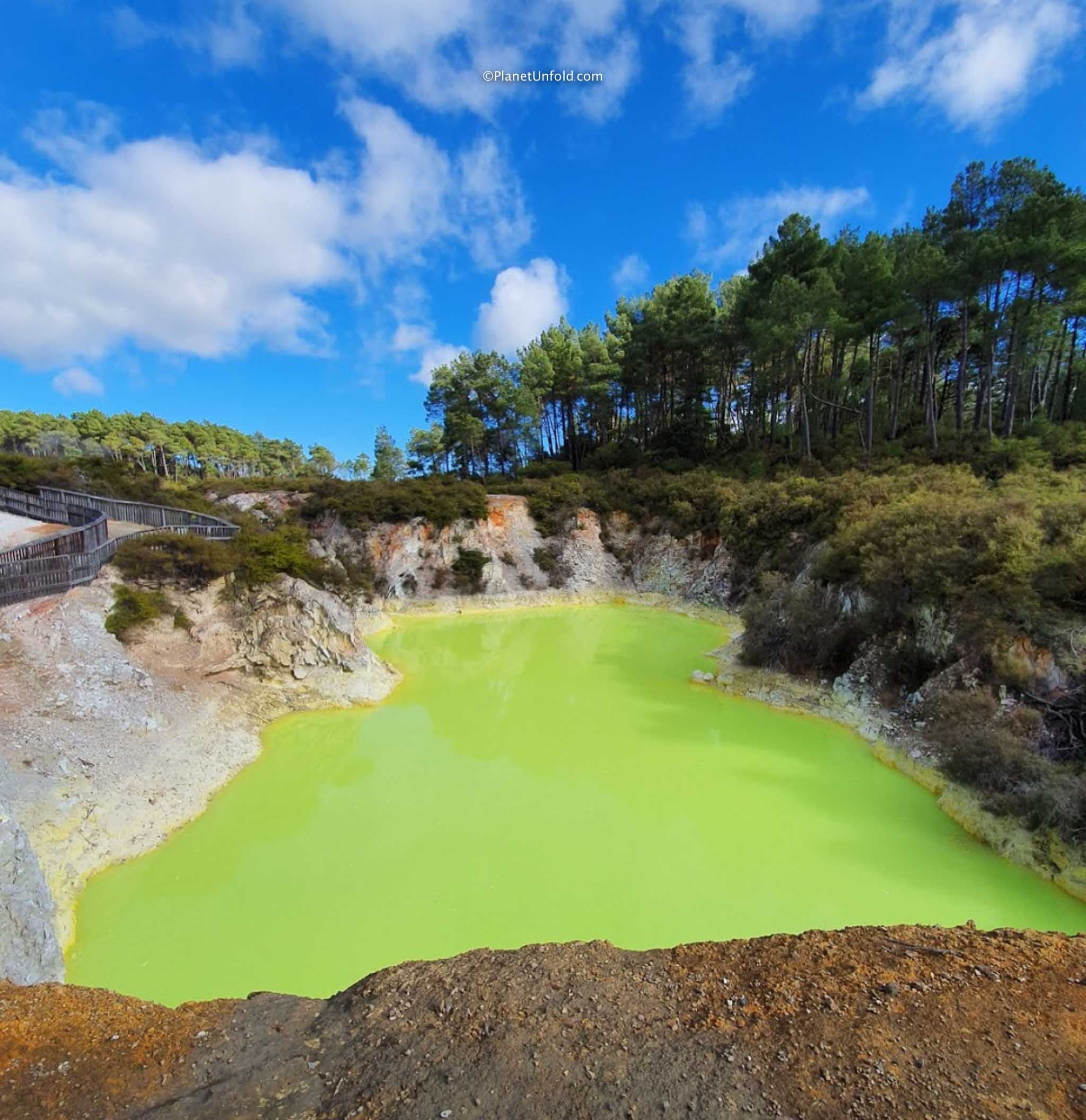 Devil's Bathtub
The most renowned geothermal wonders lie in Wai-O Tapu where you can see Lady knox geyser (show at 10:15 am) & Champagne pool, Devil's bathtub and Mud pool.
Opening hours: 8:30 am to 5:30 pm, Ticket price: NZD 32, Duration: Allow 1-2 hrs
Steamy Kerosene Lake on the way is full little birds hovering over
The Kerosene Lake is also a local picnic spot with adjoining nature trails surrounding the lake.
The Glimpses of Maori Philosophy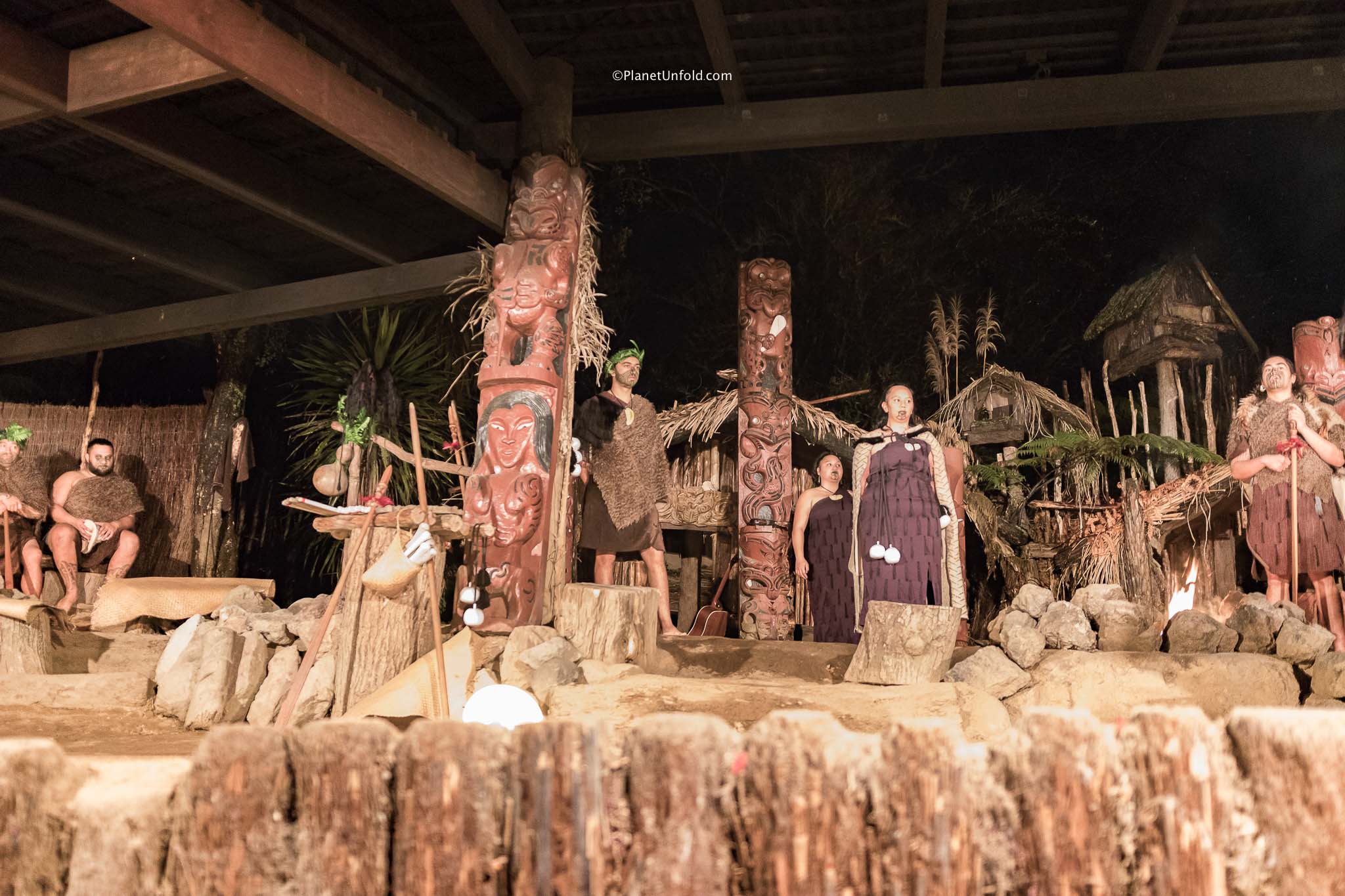 Mitai Maori Village
The indigenous residents of New Zealand are known as Maori people. Their culture and values have been thriving for centuries now. Mitai Maori Village located near Lake Rotorua, is a place to get refreshing glimpses of Maori life and traditions through an evening tour.
The tour involves stories of Maori natives through performances, detour to their sacred springs in thorp wilderness, bush-walks later ends with a Hangi buffet.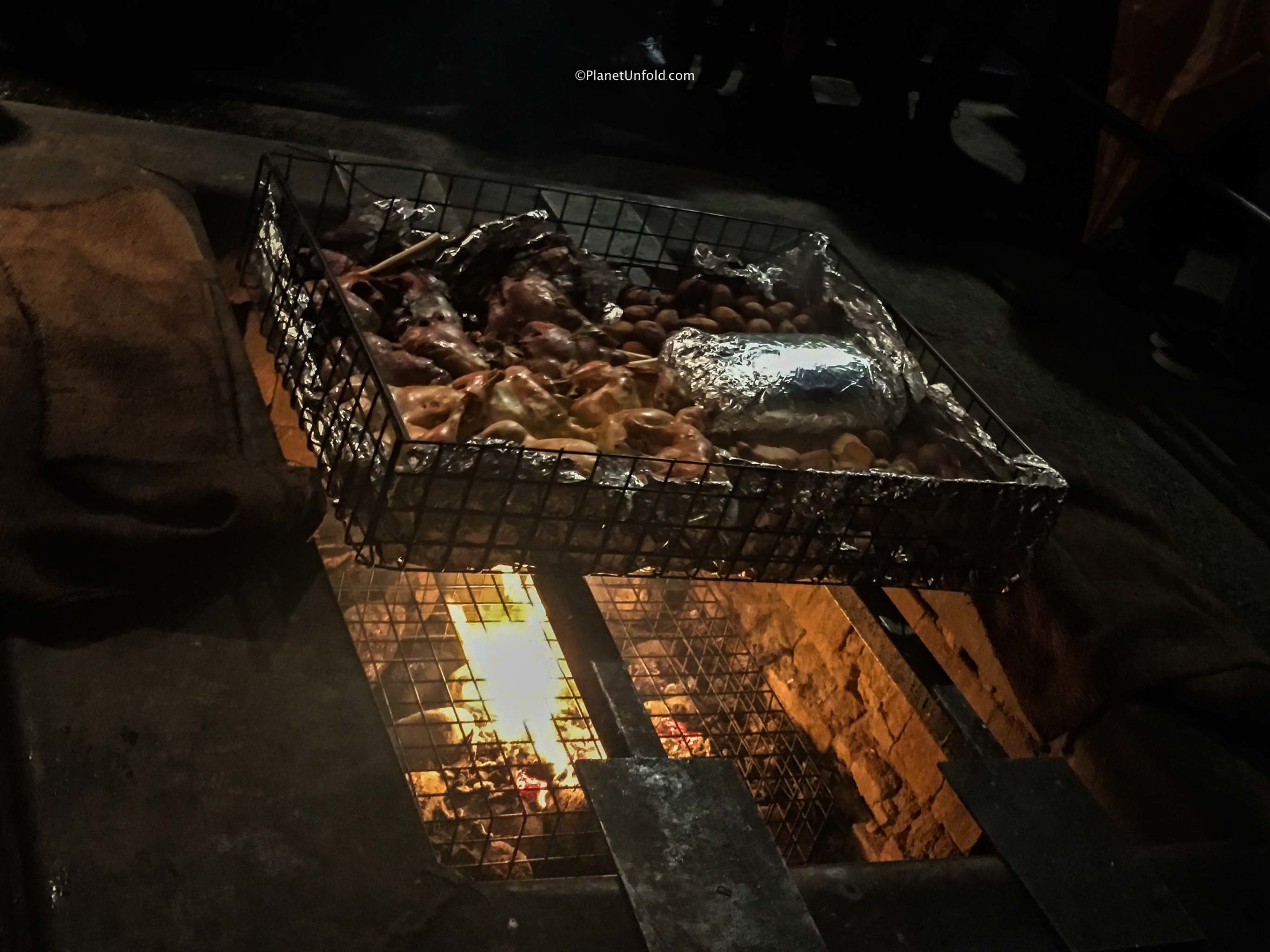 Hangi slowly cooking in earthen oven! Can't wait ;p
Hangi is a traditional Maori meal made of slowly cooked meats and vegetables in an earthen oven. You can't easily forget the taste of such outstanding supper. This was the best seafood chowder, roasted meats and sweet potatoes we ever had.
Time: 5:30-9:30pm
Price: NZD 117, visit their website for more info.
Nearby Attractions:
Lake Taupo-Mine bay Maori Rock Carvings
Te Puia Geyser
Craters of the moon
Huka Falls
Alpaca Farm Tours
Zealong Tea estate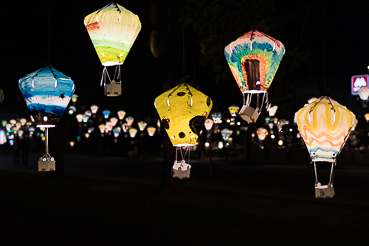 The Phenomenal Sojourn in Taitung
The Phenomenal Sojourn in Taitung
https://www.planetunfold.com/wp-content/uploads/2019/03/IMG_6736-lanterns-thumb-1.jpg
369
246
Sheetal Khatri
https://secure.gravatar.com/avatar/a8c4e10205dce919119e3338d8d5269d?s=96&d=blank&r=g
Summary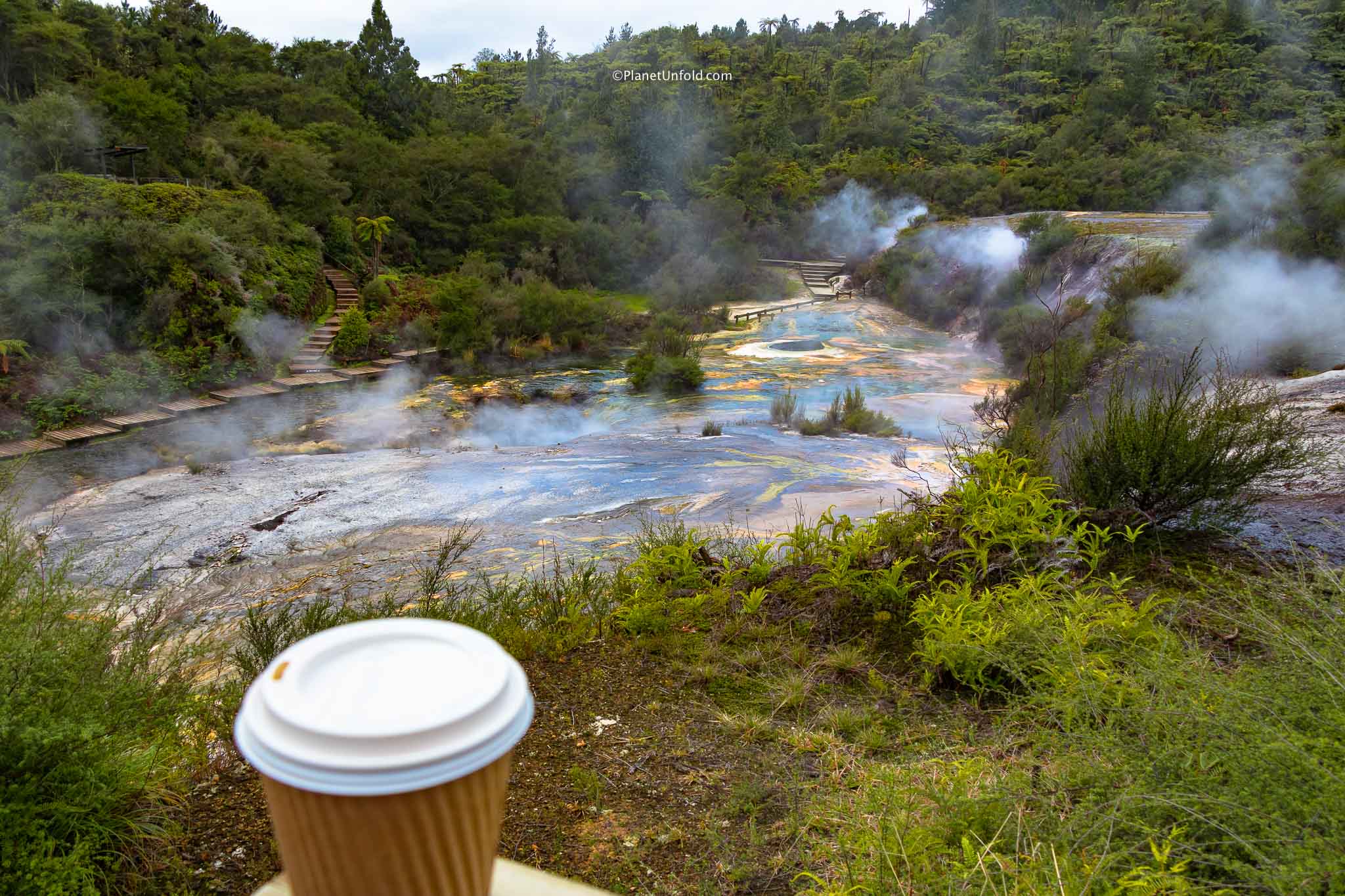 Article Name
Day 4: Rotorua-Geothermal Gems & Maori Culture
Description
The most exquisite geothermal wonders of North Island decorating the home of native Maori people. A quick glance at Maori culture and their food delicacies.
Sheetal Khatri
planetunfold.com
https://planetunfold.com/wp-content/uploads/2019/09/Final-logo-1.png