Day 6: Explore Murchison, Punakaiki Coast & Hokitika
The route from Murchison to Hokitika entangles a long road alongside curls of Buller River. Start your drive early in the morning to be prepared for many scenic surprises on the route. If you cover the initial 141km route till Punakaiki Coast within early hours, you will have ample time to explore the below within rest of the day.
Step on the longest manmade Swing Bridge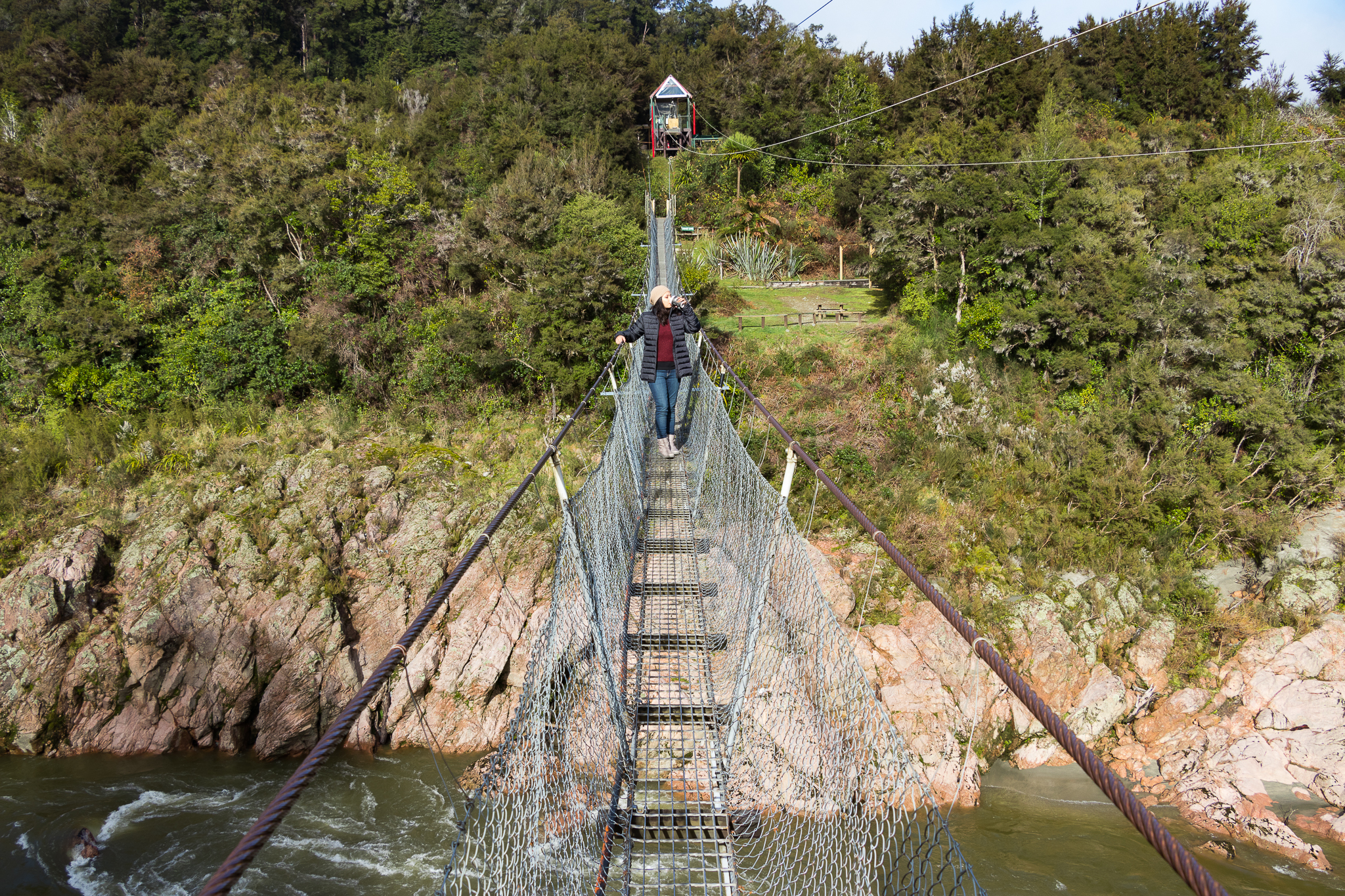 That special sip of coffee I can never forget
Leaving from Murchison there is an old manmade Swing bridge on Buller Gorge which is the longest of its kind in entire NZ. Some short trails around take you further for Ariki falls, Forest Gold walk and Bushline walks. The site is also preserving flood markers from 1998 & 2010 along with hand-stacked stonework, inhouse replicas by gold diggers of the past.
We only did a 15 min loop and spotted Weka, lots of Rifleman peeping from the bushes and a couple of Tui birds. If you get lucky, you might also see Fantail and many other species on the same loop. The ticket price was 20 NZD and its worth if you like birdwatching.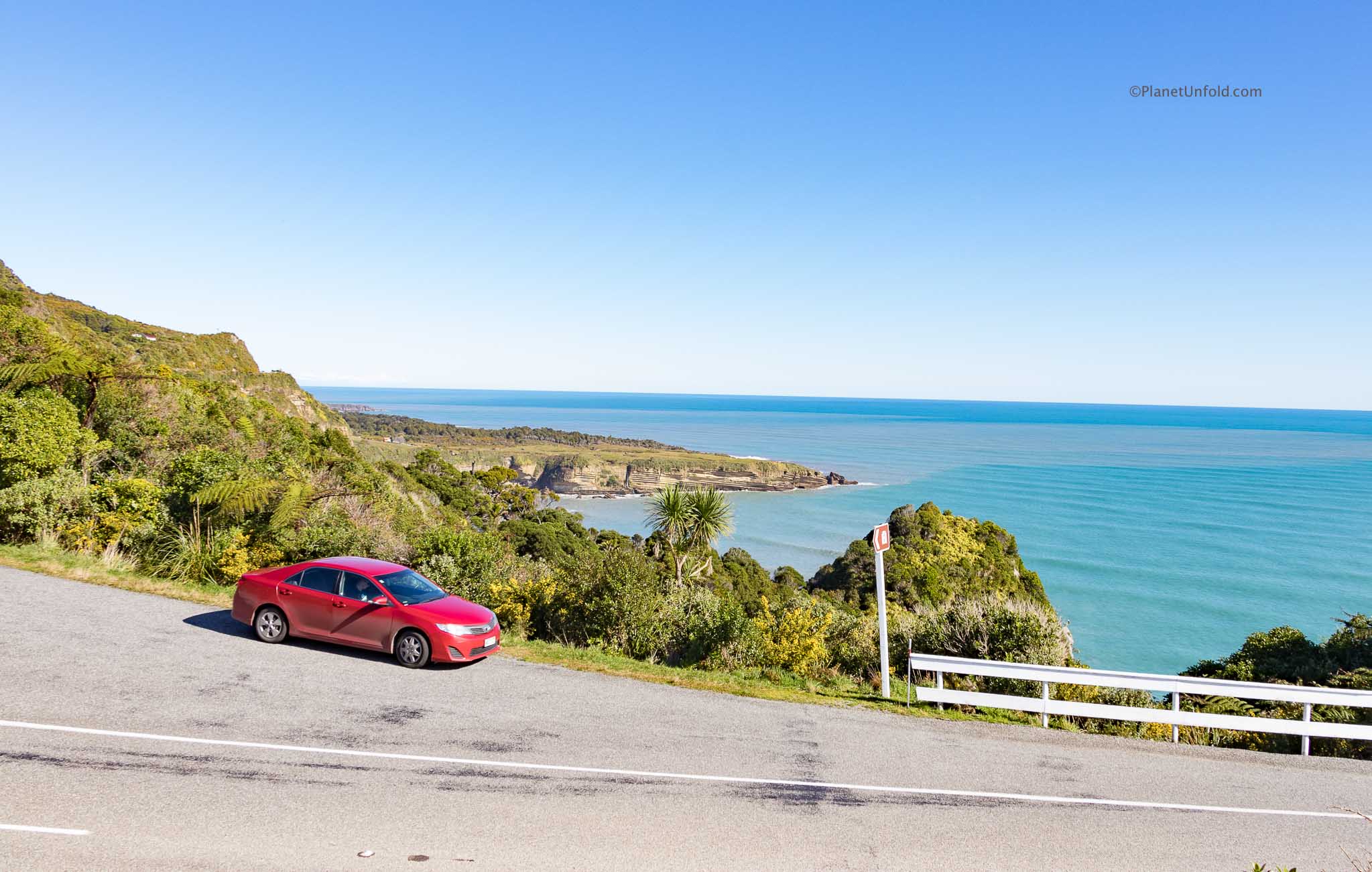 West coast on way to Punakaiki
The splendid west coast appears as soon as you arrive Charleston, a few lookouts offer amazing ocean views on the route.
The Mystery of Pancake Rocks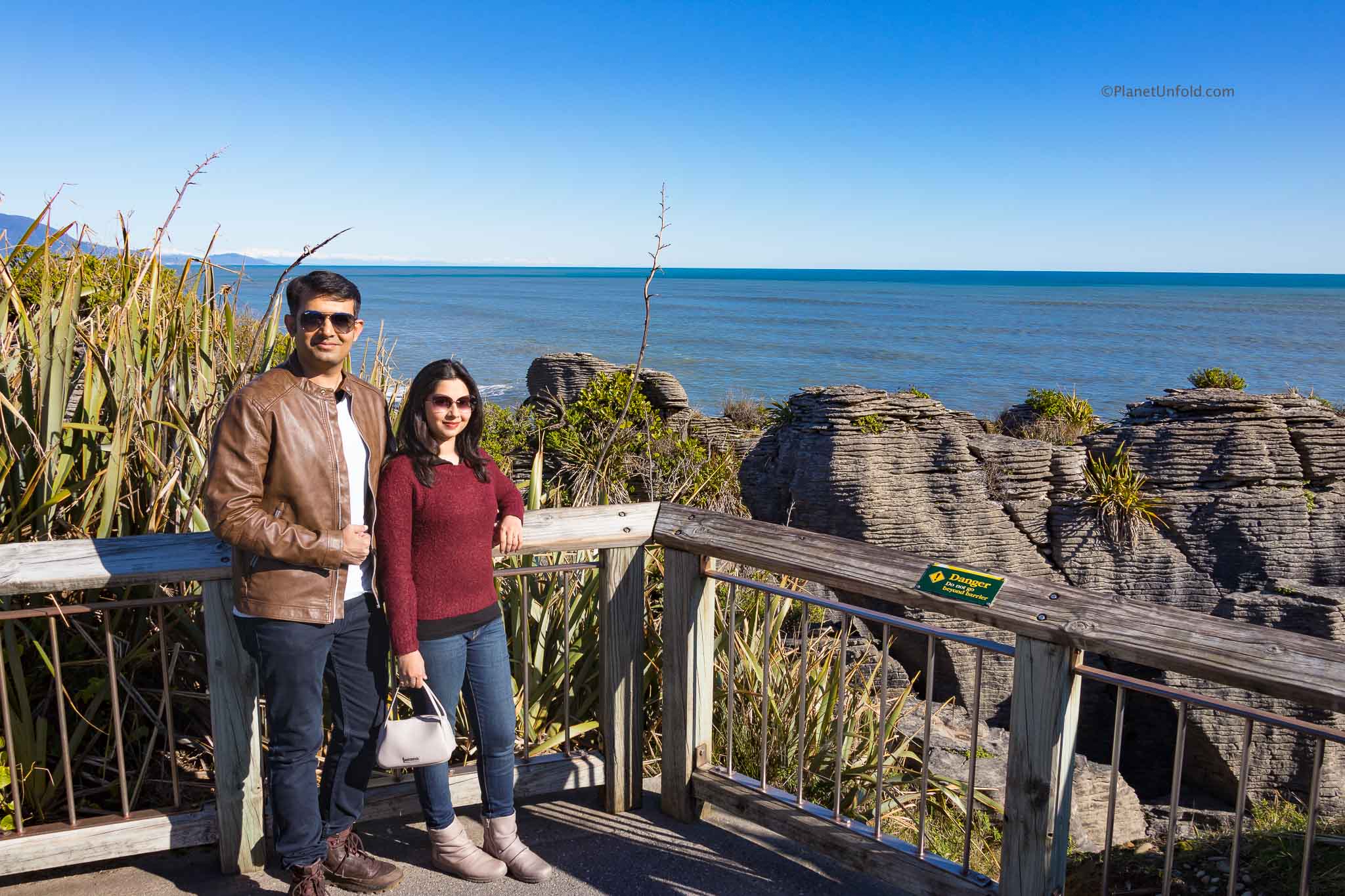 Pancake Rocks
Carved over eons by the smacks of west coast airstream, sea and rains, Punakaiki is renowned for its pancake stack of rock foundations. Although it can be visited all year-round, its most thrilling at high tide among rough seas when the blow holes boost water loudly up through crevices in the rocks.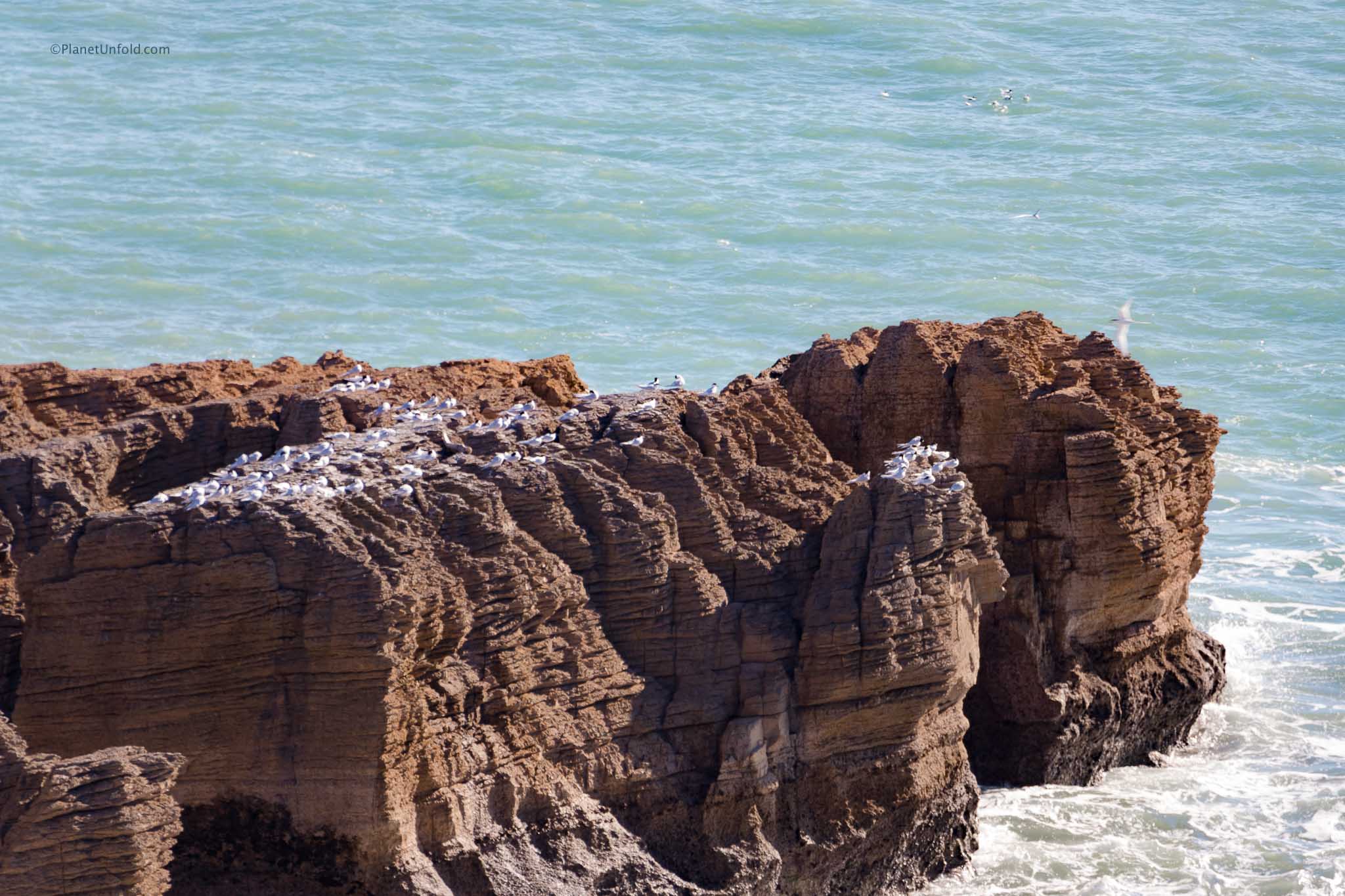 A flock of shorebirds on Pancake Rocks
Coffee with Sights: The coastal café here is a blessing after such prolonged zigzag drive.
Find Perfect Souvenirs: If you like hand crafted jewellery, the visitor site has collection of Maori designs on greenstone (pounamu), fish bones and rare shells to buy as souvenirs.
The National Kiwi Centre in Hokitika
Those are a 100 year old Eels
Not only New Zealand's famous nocturnal kiwi lives here, this little house is an abode to other west coast family members too. Some of them are whitebait, crayfish, tuatara and a group of eerie 100-year-old giant eels. Visitors can participate in feeding giant eels and catch crayfish at specific times. (10am,12 & 3 pm) of the day.
Ticket Price: 26 NZD
Opening hours: 9am-5 pm
Hokitika Town, Gorge & the Wild Beach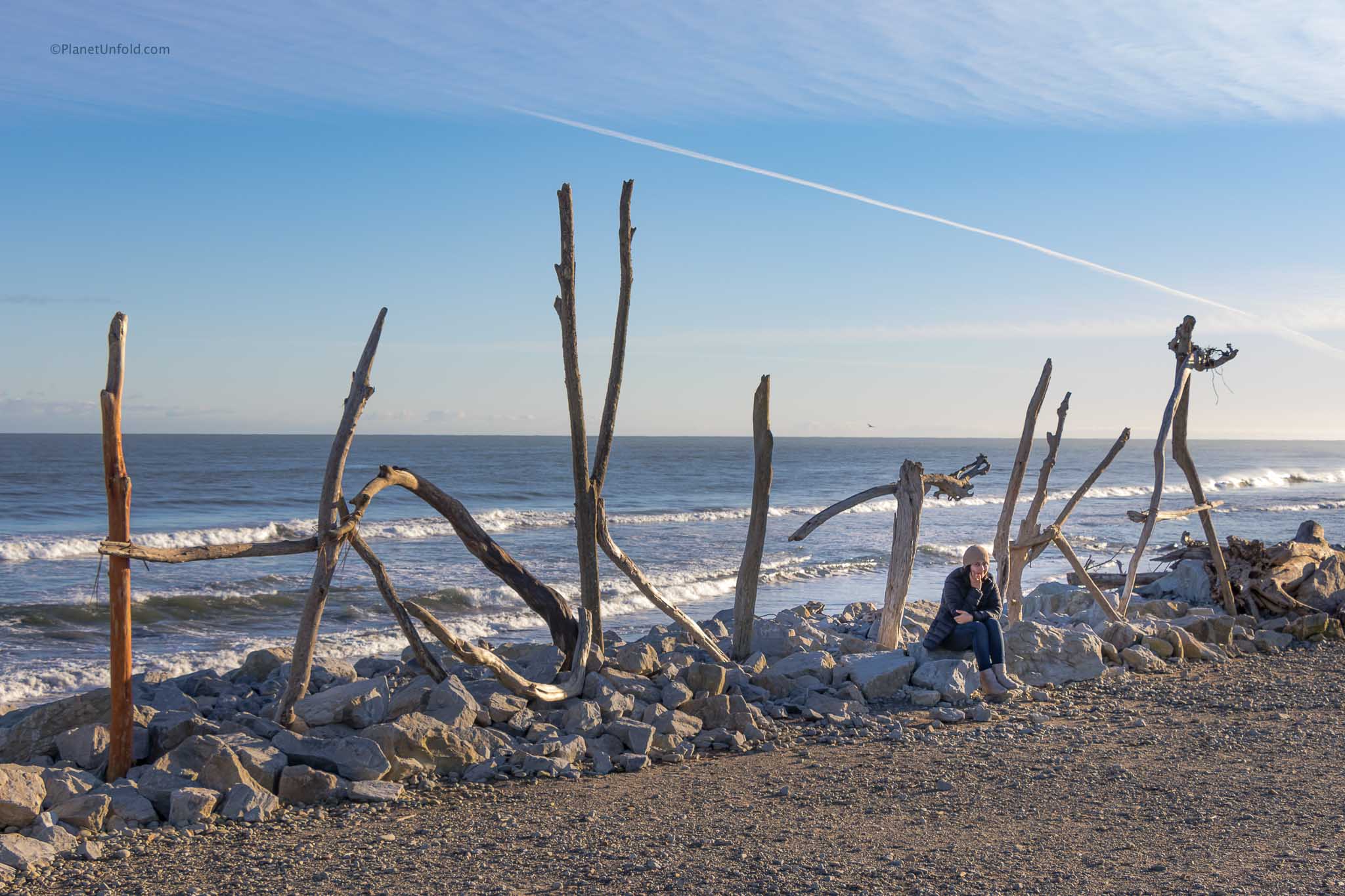 Hokitika Beach
The coolest little laidback town is full of relaxing vibes. From awesome twilights on rocky coast to mountains, rivers, lakes and rainforests, from beach café's to crafty galleries. Hokitika has everything one can ask for while it sits merely a day trip away from west coast glaciers and superb wilderness.
The breezy shoreline is embodied with props and art sculptures thus a hotspot for selfies. Hokitika beach becomes an impeccable stargazing advert with silhouette backdrops of Mt. Aoraki & Mt. Cook as soon as the sun goes down.
Turquoise River flowing through Hokitika Gorge
The turquoise waters of Hokitika Gorge emerging throughout silvery rocks is a sight to never forget. A 30 min drive from town and a short walk from the carpark takes you to a swing bridge above stream offers stunning views of the whole landscape.
Witness the Magic of Glow worms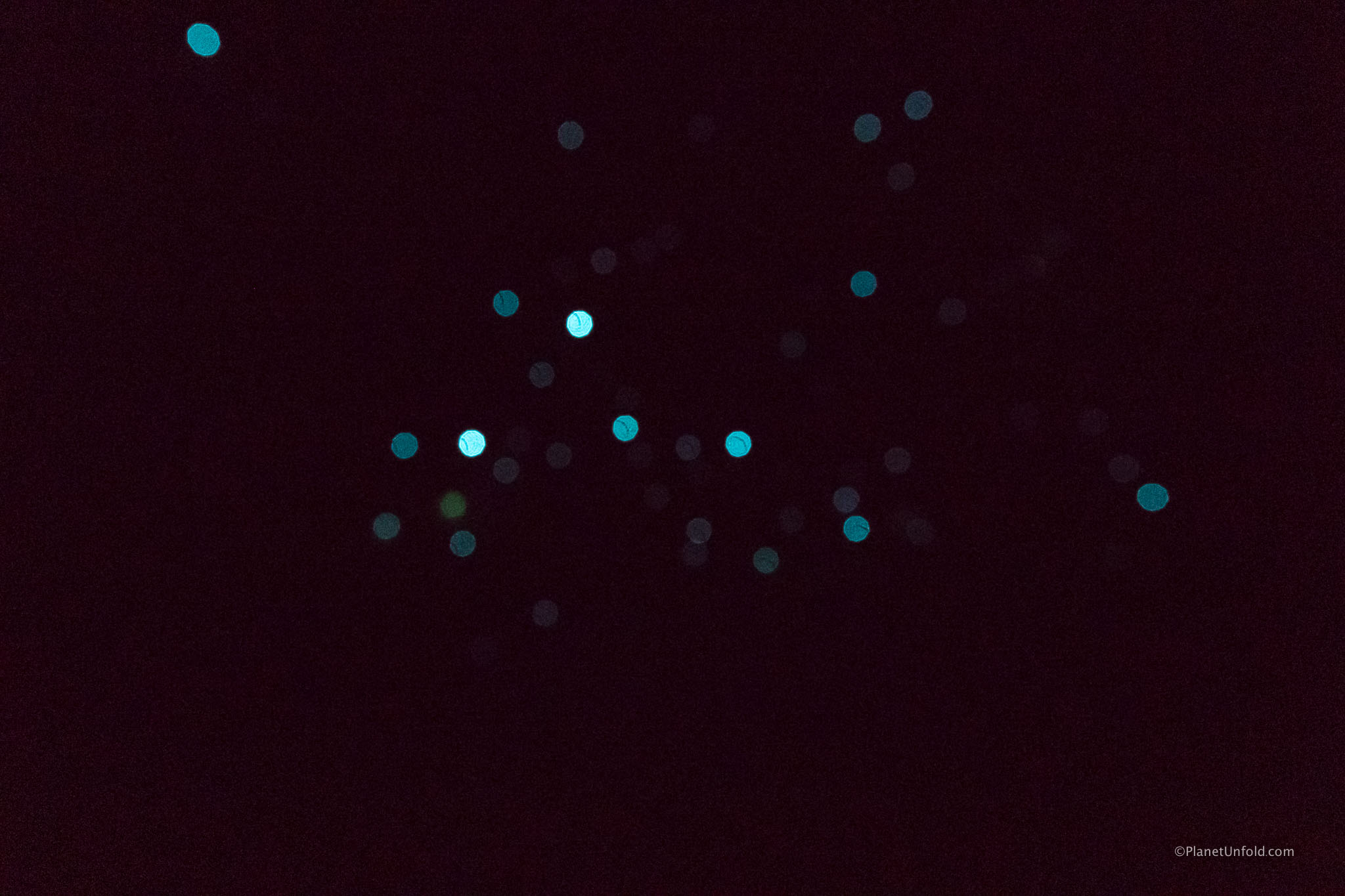 Glow Worm Dell
Hokitika features a wonderful and easily accessible dwelling of Glow worms after dark. There is no cost to visit this magical attraction. The glow worms are only visible when it gets pitch dark so carry a torch for the path, then switch it off so they can reveal themselves to your eyes.
Just follow the sign board for Glow worm Dell on 'Kumara Jct highway' and walk ahead to see the magic. There is a small parking space in front of the dell as well.
Recommended Dining & Stay
Dine: The one and only pizza place we are never going to forget is Fat Pipy's Pizzeria located on Revell street. Try some creative and unique flavours of pizza sauces and toppings while wondering about the softest crust ever. The prices are reasonable too. Check their closing times before you go as they differ most days.
Stay: Hokitika town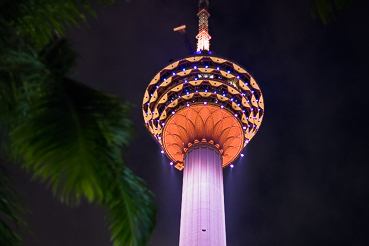 How to Spend Two days in Kuala Lumpur, Malaysia
How to Spend Two days in Kuala Lumpur, Malaysia
https://www.planetunfold.com/wp-content/uploads/2016/11/IMG_4349-Thumb-1.jpg
369
246
Sheetal Khatri
https://secure.gravatar.com/avatar/a8c4e10205dce919119e3338d8d5269d?s=96&d=blank&r=g
Summary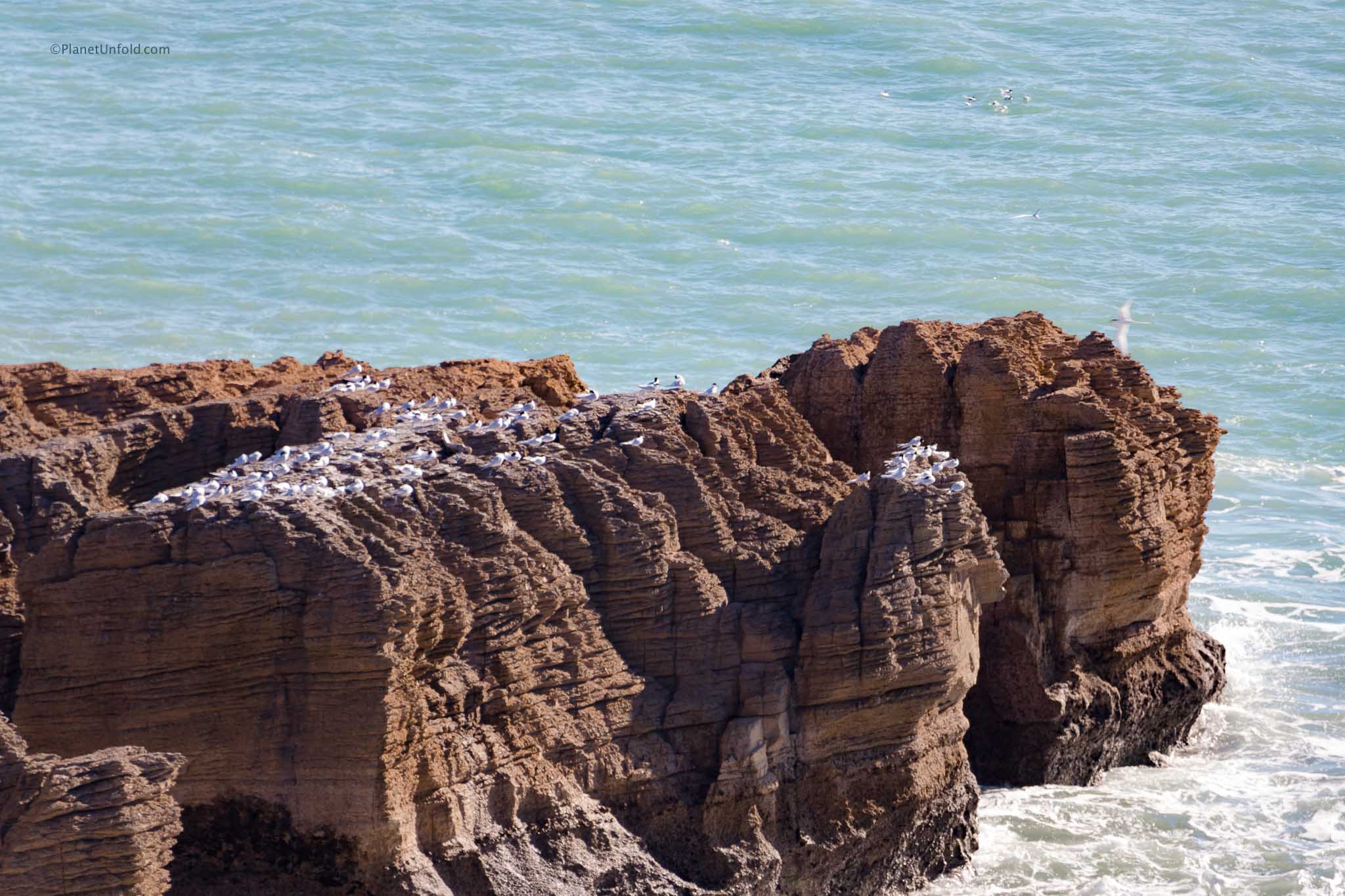 Article Name
Day 6: Explore Murchison, Punakaiki Coast & Hokitika
Description
Amazing places to see around Murchison, Buller Gorge, Punakaiki Coast and Hokitika. Full Day drive itinerary, ideas and tips.
Sheetal Khatri
planetunfold.com
https://planetunfold.com/wp-content/uploads/2019/09/Final-logo-1.png