Day 7: West Coast & Haast Pass Gems-Hokitika to Wanaka Self Drive
Prepare yourself for the longest day drive on the west coast. This route reveals breath-taking coastline of the west along with two marvellous glaciers before you drive through some tranquil Haast pass spectacles. Haast pass is more picturesque when you drive from west to east, hence this route is particularly recommended to see some extraordinary scenery enroute.
A few things to note before starting your drive on Haast Pass:
The best views of Haast Pass are seen driving from West Coast towards Wanaka. Driving the other way round means missing out on some amazing sights.
Always check the weather app a day/night before since during winters there might be road closures early in the morning. They usually clear up by 10 am, so you can start late if that happens. We recommend adding MetServices on Twitter account and put on notifications for current weather conditions.
In worse case of road closures, you shall be prepared to extend your stay in Hokitika rather than being stuck on road.
Refill yourselves with ample fuel, food and water supply for the day as there aren't many restaurants/gas stations on the way. The only areas you with one or two cafe's are the beginning of Haast Pass, near visitor center and Makarora region before Wanaka.
Don't rush the drive, plan the whole day driving and stopping at your own pace so you can enjoy without exhausting yourself.
The Tranquil Lakes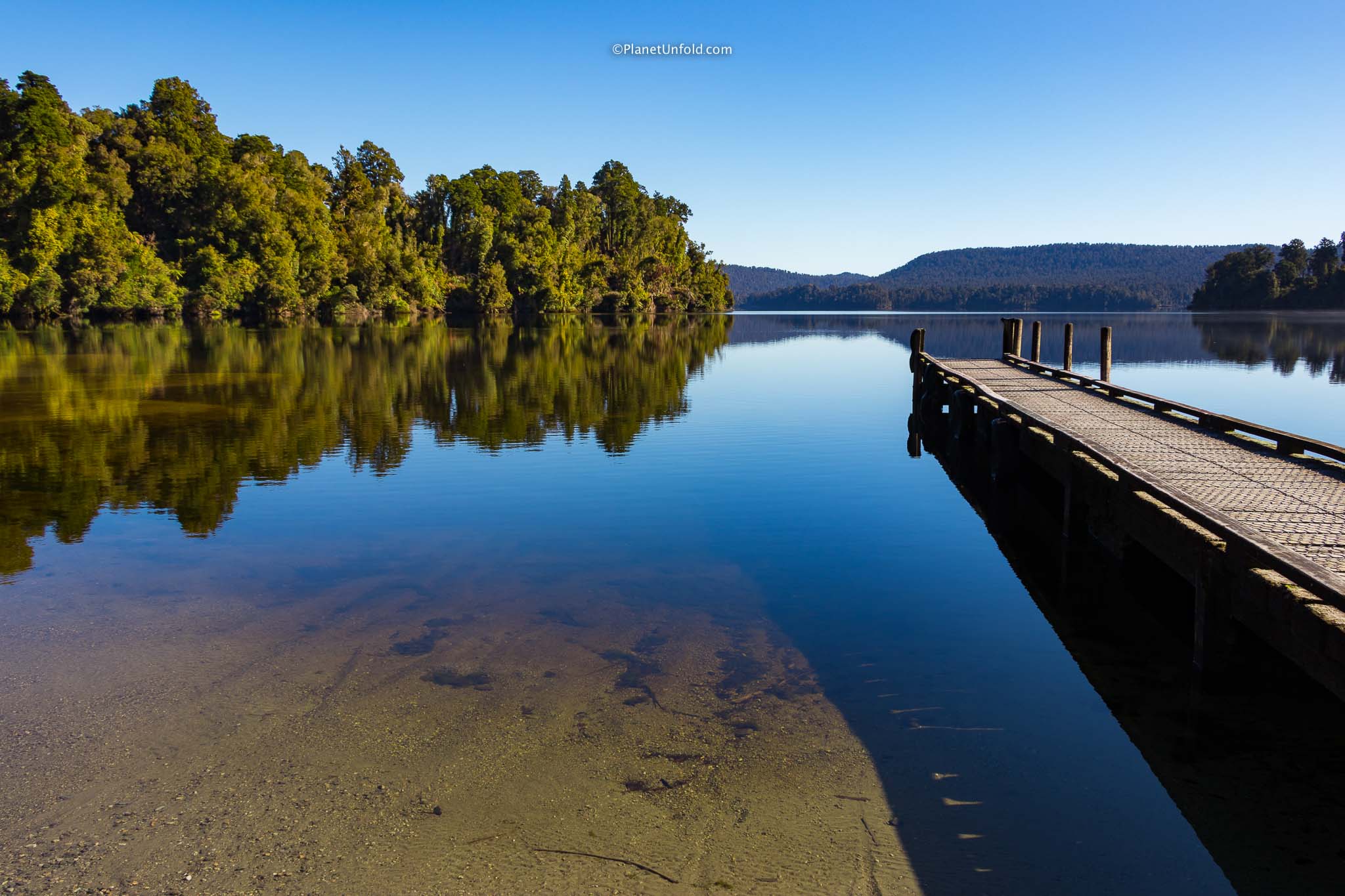 Clear water lakes enroute!
The west coast wilderness encompasses several clear water lakes to capture that upside-down reflection of scenery. It's worth a pause at Lake Lanthe and Lake Mapourika on the way. Both surrounds several nature walking trails.
The Mighty Glaciers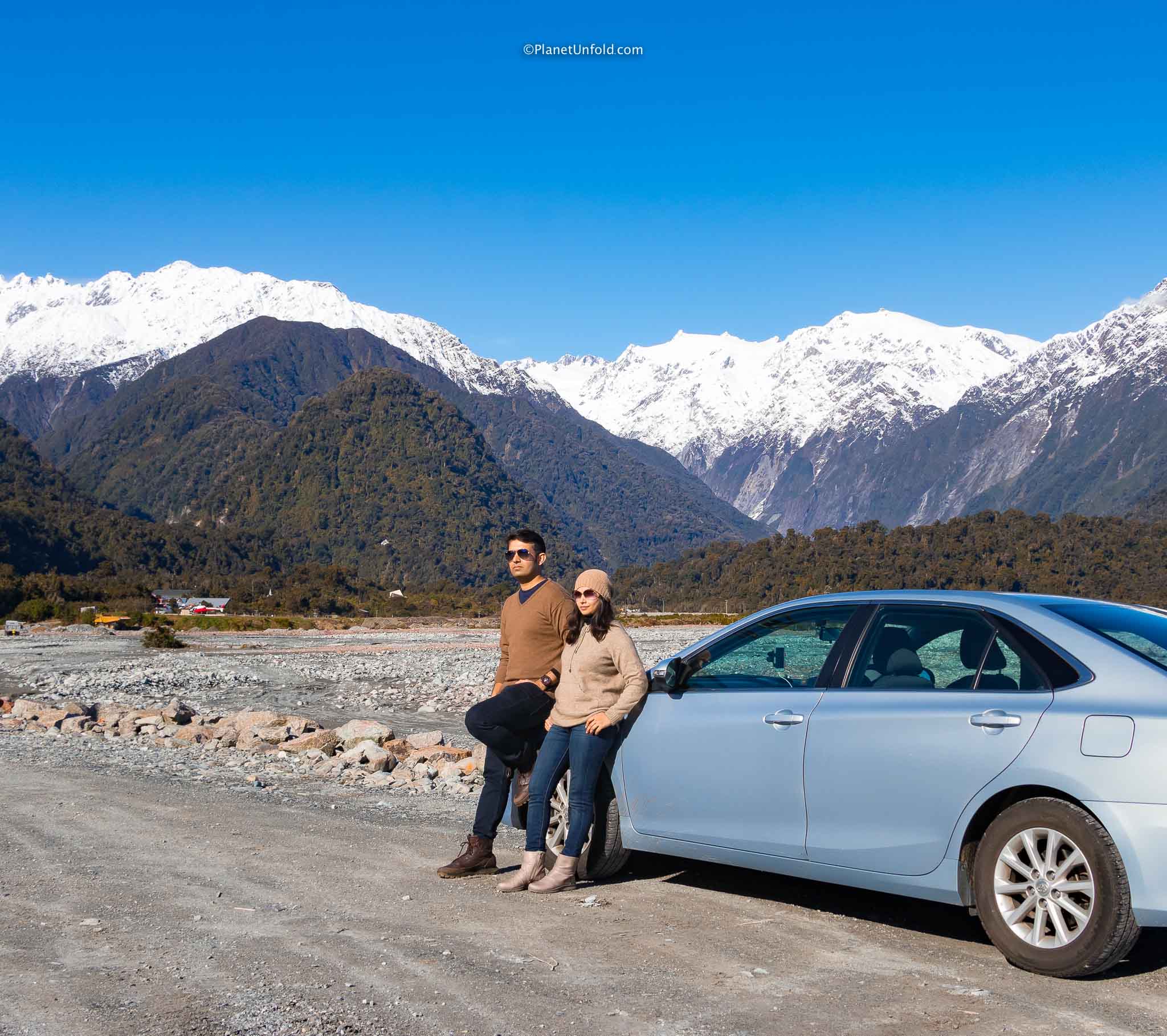 Those Mighty Glaciers in the backdrop!
Two of very few, rare and accessible glaciers on earth are in New Zealand's West coast waiting to be discovered before they are gone. The best way to explore both Fox & Franz Joseph glaciers is via helicopter tours that include glacier hikes and valley walks. There are ample restaurants and accommodation outlets in the foot hills of glacier valley on Cron Street parallel to Franz Josef highway.
Attractions Nearby: If you decide to spend a couple of days in this area, you can also see Tatare Tunnels walk, West Coast Wildlife centre and some Eco tours to explore New Zealand's untouched countryside here.
Stunning Glacial Streams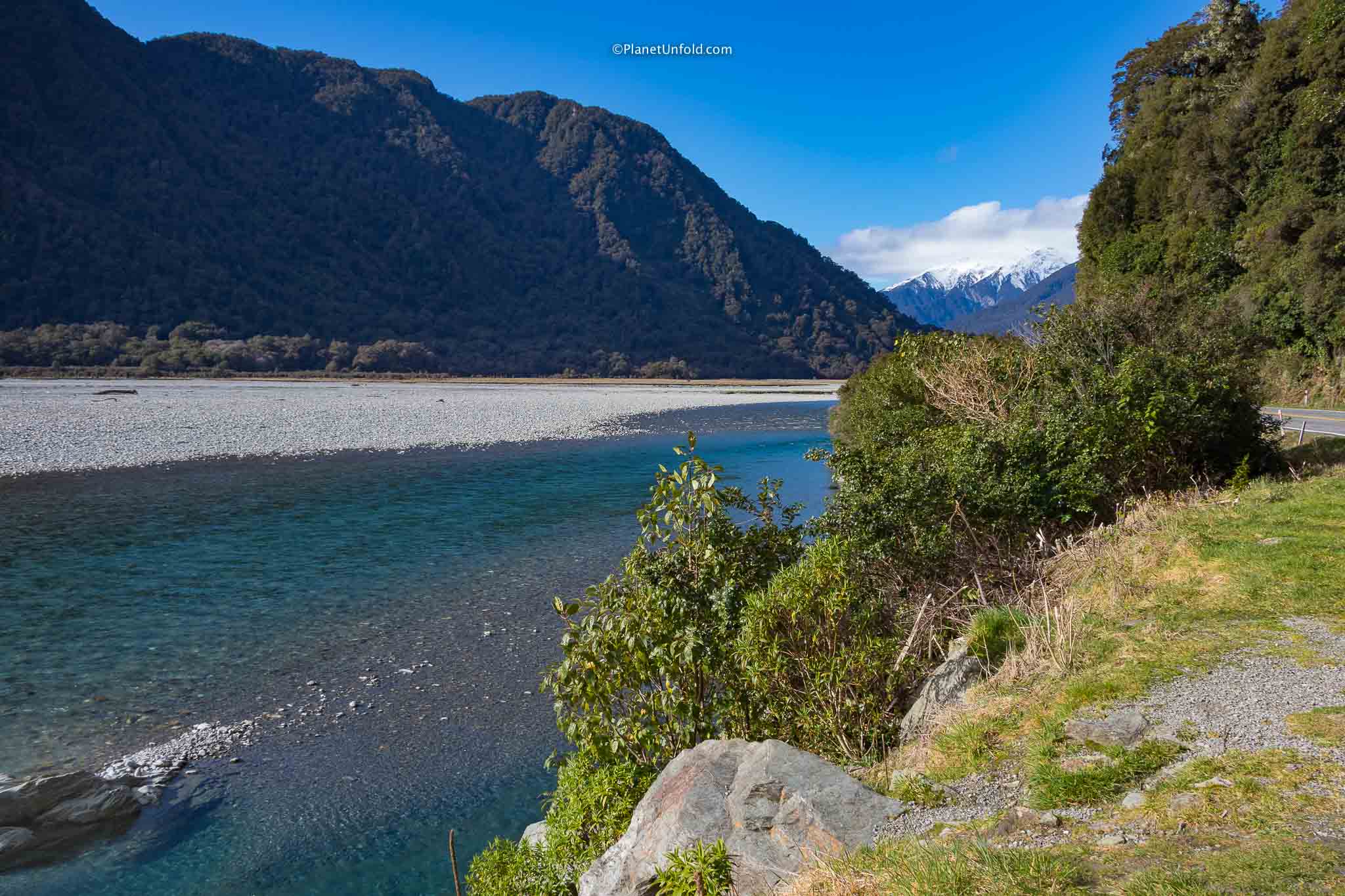 Stunning glacial streams on Haast Pass
Stop by around some gorgeous glacial streams on the route to soak up the sun or have a quick bite overlooking these breathtaking views.
You may even come across a few waterfalls on the road too, that seems to come from nowhere. There are many small stops to park and go walk up small trails on the way.
The Roaring Falls on Haast Pass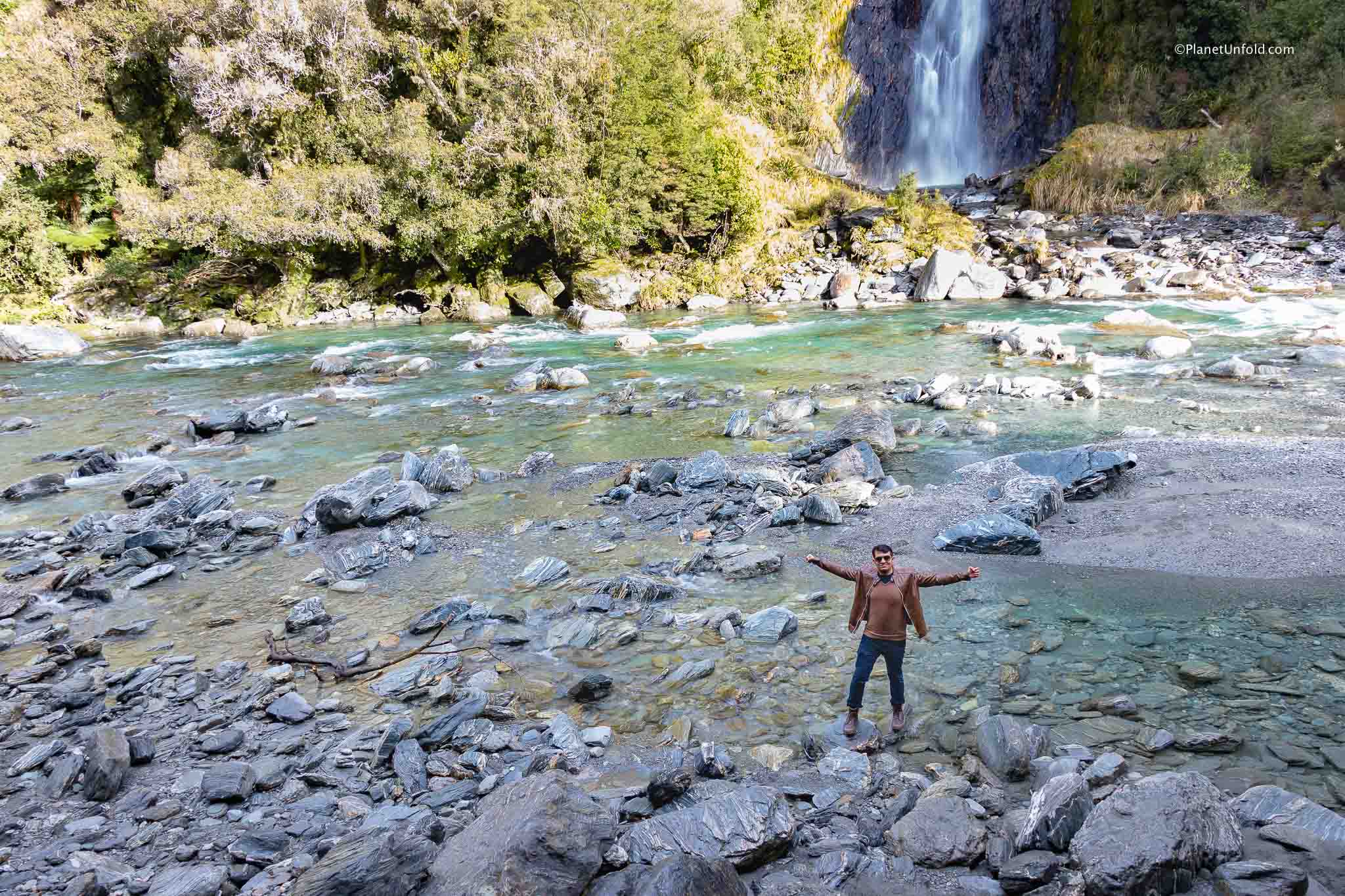 Thunder Creek Falls
Explore some marvellous gigantic and loud falls on Haast Pass, major of them are easy access from the road itself.  You will also love the bonus pathways crafted amid tropical damp forests to access each fall that reminds of an enchanted wonderland one cannot miss here.
Roaring Billy Falls
Thunder Creek
Gates of Haast
Fantail Falls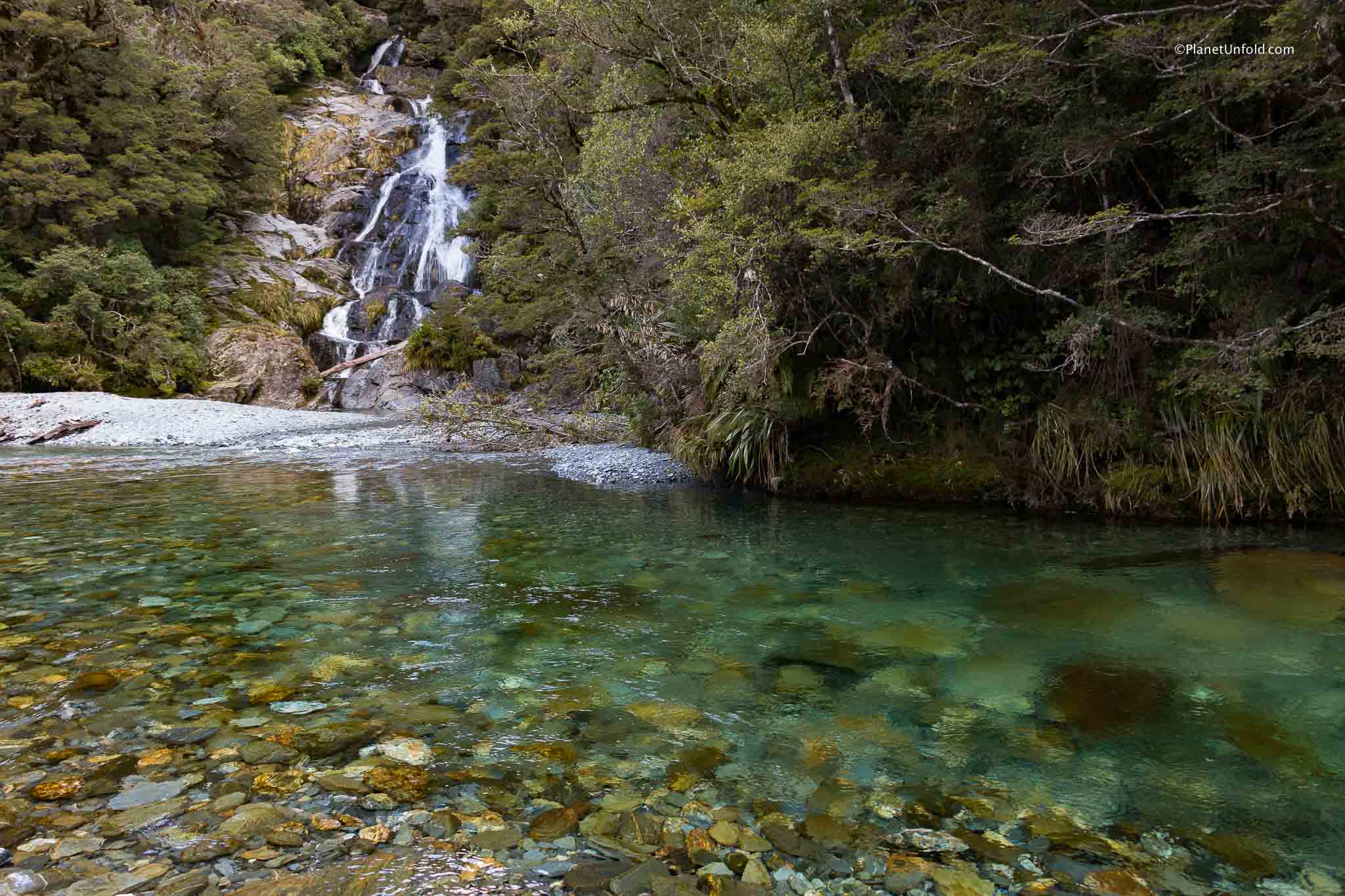 Stunning Fantail Falls
We could actually spot some native birds hopping close to us as we walked up to this lovely stream. The multicoloured rocks and pebbles add on to the ambiance of Fantail Falls.
Enchanted Blue Pools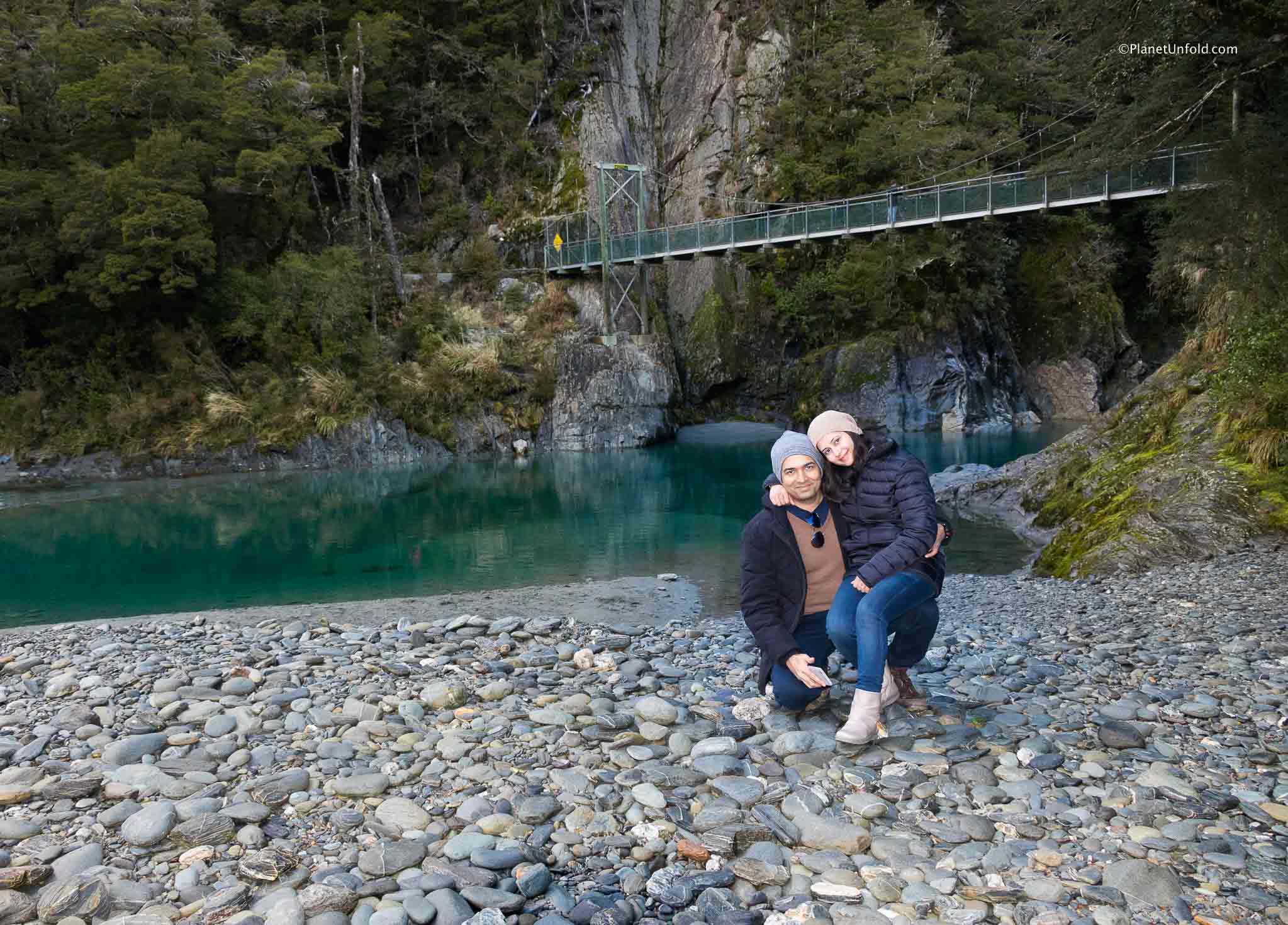 Blue Pools and Us!
Our wanderlust took us over a swing bridge to see immaculate waters of Makarora river's Blue Pools. Blue pools walk is the last and most beautiful spot on Haast Pass. It is an easy short walk amid native forests where you can spot the rare native fantail in the damp bushes.
Wildlife Encounters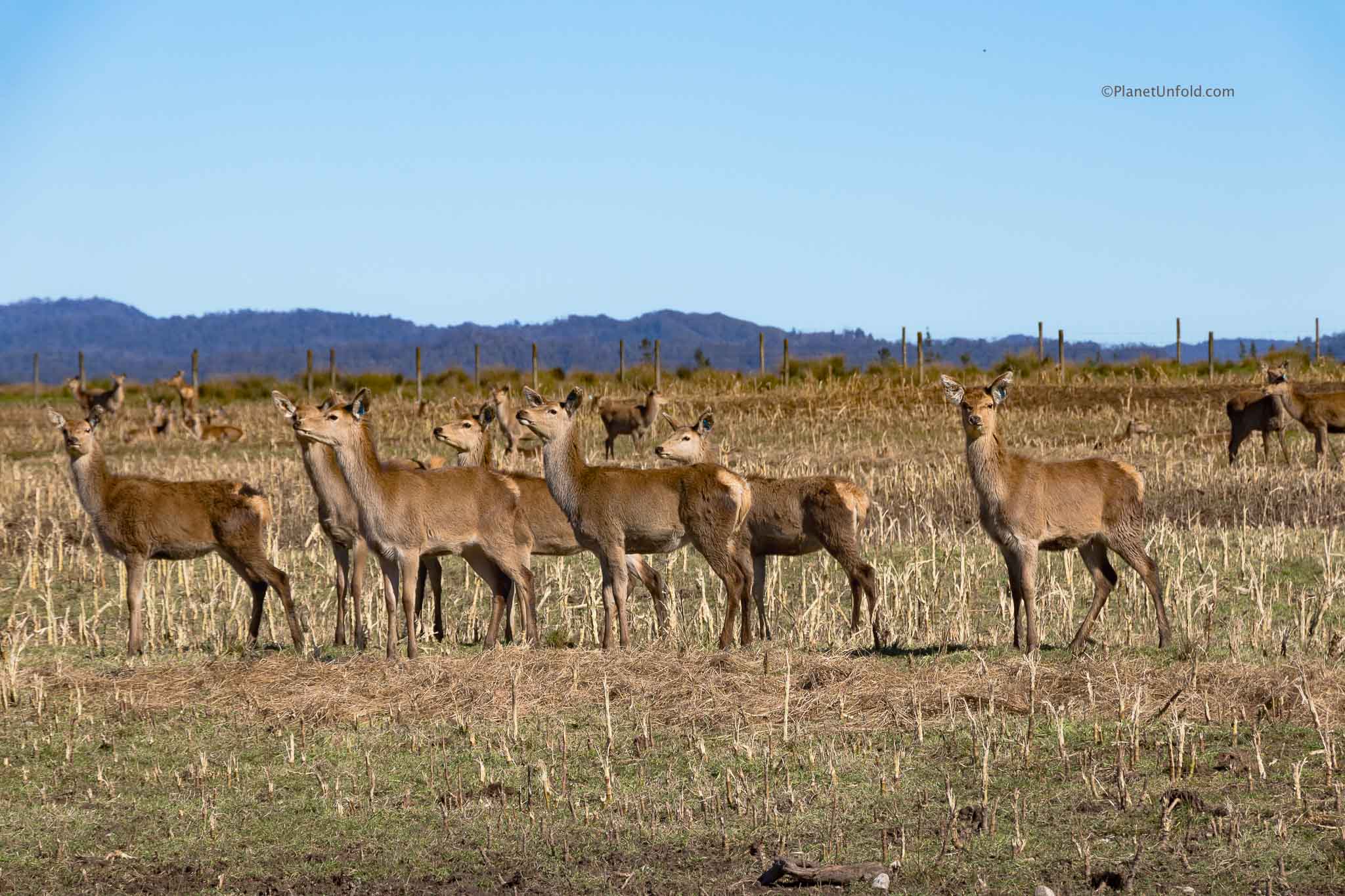 Aren't they great posers!
We also came across massive herds of deer at the turning for Tauranga bay at Wilsons lead road. They all look curious though.
Recommended Dining & Stay
Dine: The lakeside walk in Wanaka takes you to Ardmore Street where you can find a cluster of eateries from premium to lower range. We relished some of our favourite bites at both Bombay Palace and Sagun Nepalese. Sagun is definitely underrated for the quality and taste in food they serve compared to others.
Stay: Wanaka offers diverse lake view accommodations to cherish peaceful stay away from regular life humdrums. To get the best of this town we got ourselves a lakefront room in Sunrise bay area. It was all cosy, safe, few steps away from the famous Wanaka tree and also charmed us with spectacular starry night sky.
Taiwan Countryside and Quaint Surrounds of Sun Moon Lake
Taiwan Countryside and Quaint Surrounds of Sun Moon Lake
https://www.planetunfold.com/wp-content/uploads/2019/01/IMG_5623-Formosan-Aboriginal-Village-thumb-1.jpg
369
246
Sheetal Khatri
https://secure.gravatar.com/avatar/a8c4e10205dce919119e3338d8d5269d?s=96&d=blank&r=g
Summary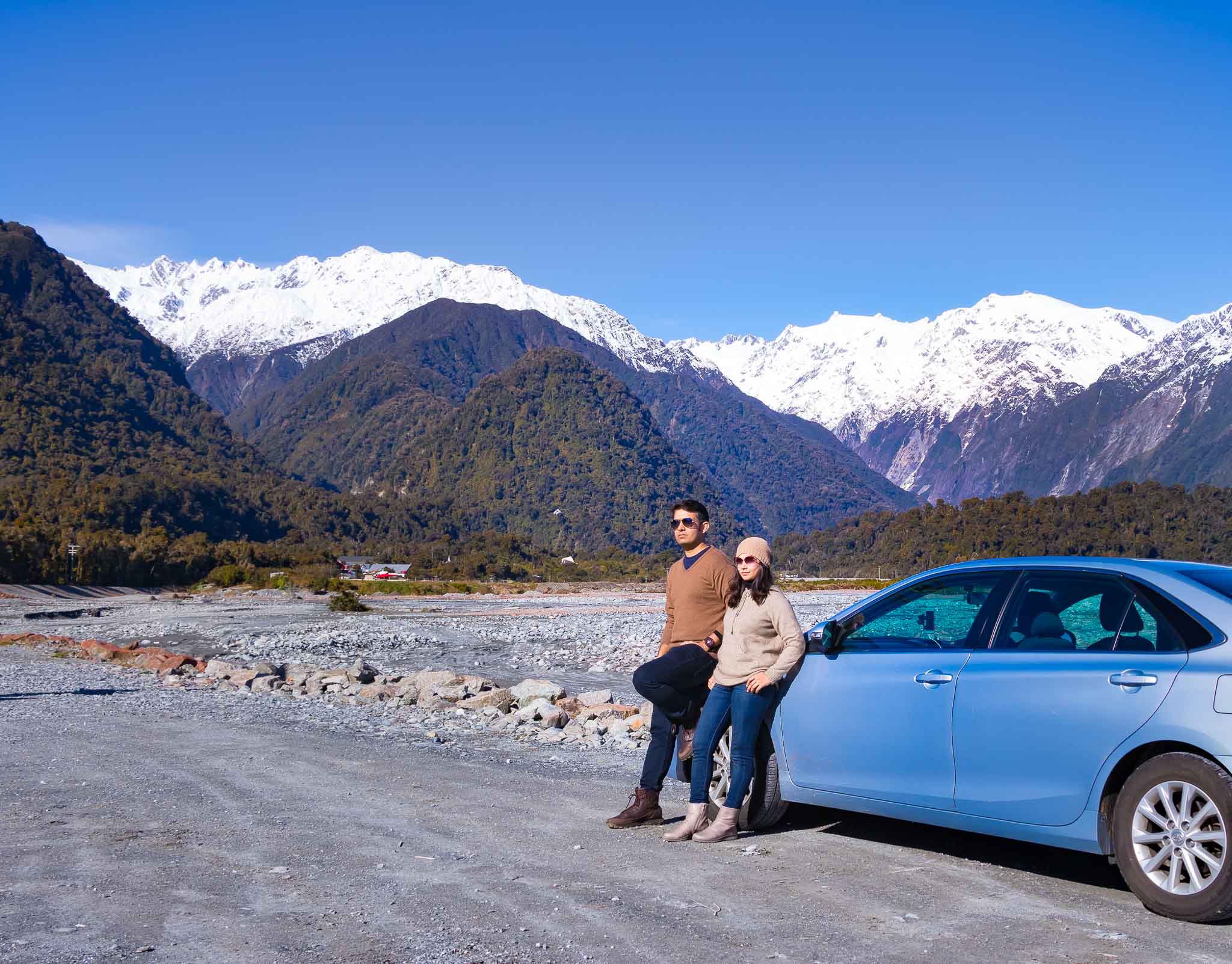 Article Name
Day 7: West Coast & Haast Pass Gems-Hokitika to Wanaka Self Drive
Description
Day drive route to discover the West Coast charms of NZ, from Hokitika to Wanaka via Haast Pass. Things to do, tips and itinerary.
Sheetal Khatri
planetunfold.com
https://planetunfold.com/wp-content/uploads/2019/09/Final-logo-1.png