Day 9: Incredible Places to Visit Around Wanaka and Queenstown
A day drive route to discover hidden gems of Crown Range, Arrowtown, Lake Wakatipu, Glenorchy and Queenstown.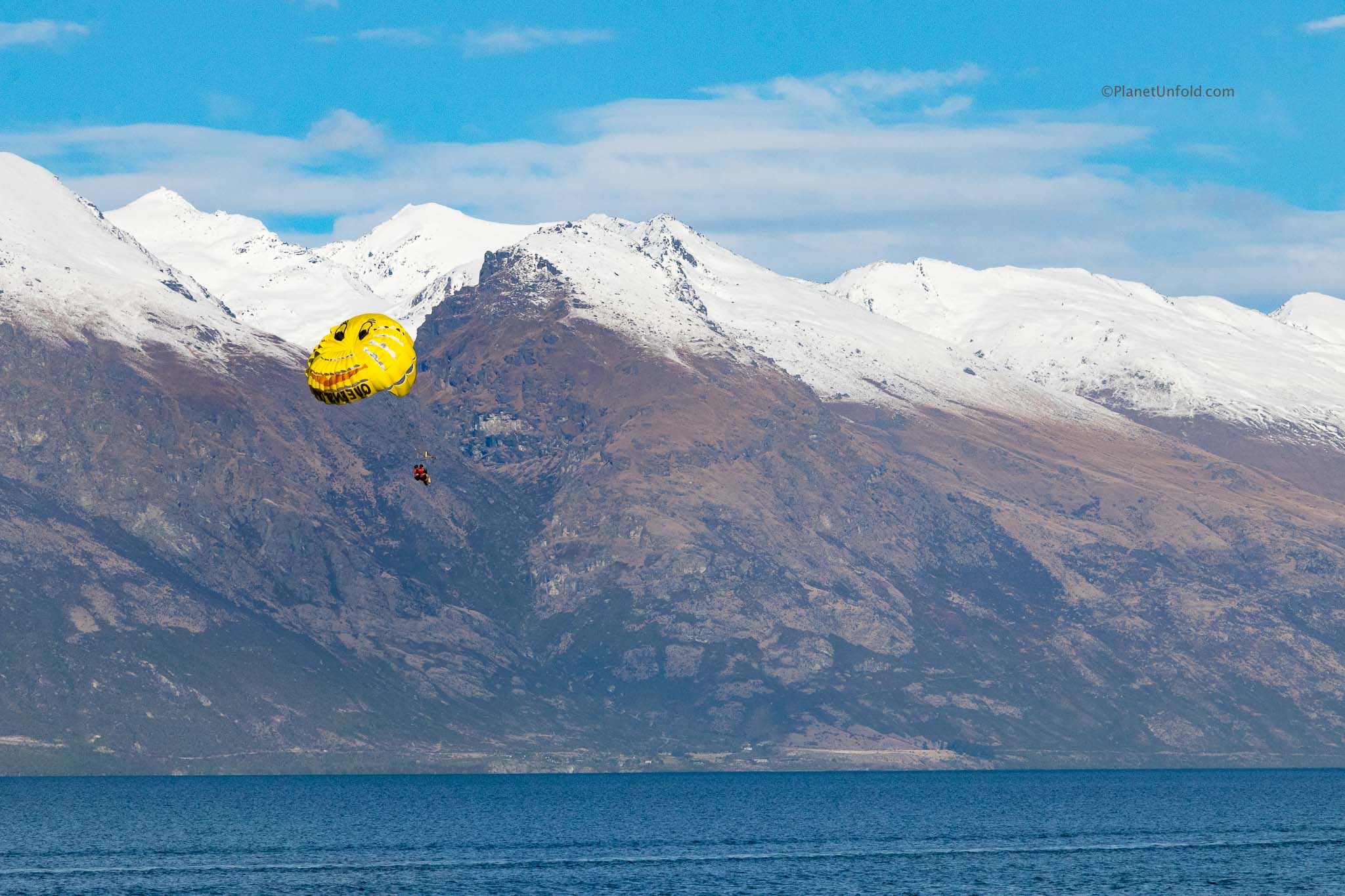 We began our sunrise drive beside the serene edges of Lake Wanaka bidding goodbye to this nostalgic town only to discover some of the most dramatic vistas this new day was going to bring.
A day drive may not feel like enough to explore all, if so, you can stay in either Arrowtown or Queenstown and finish the route at your own pace as both are very close to these locations. There are also many holiday parks and campgrounds in the vicinity too.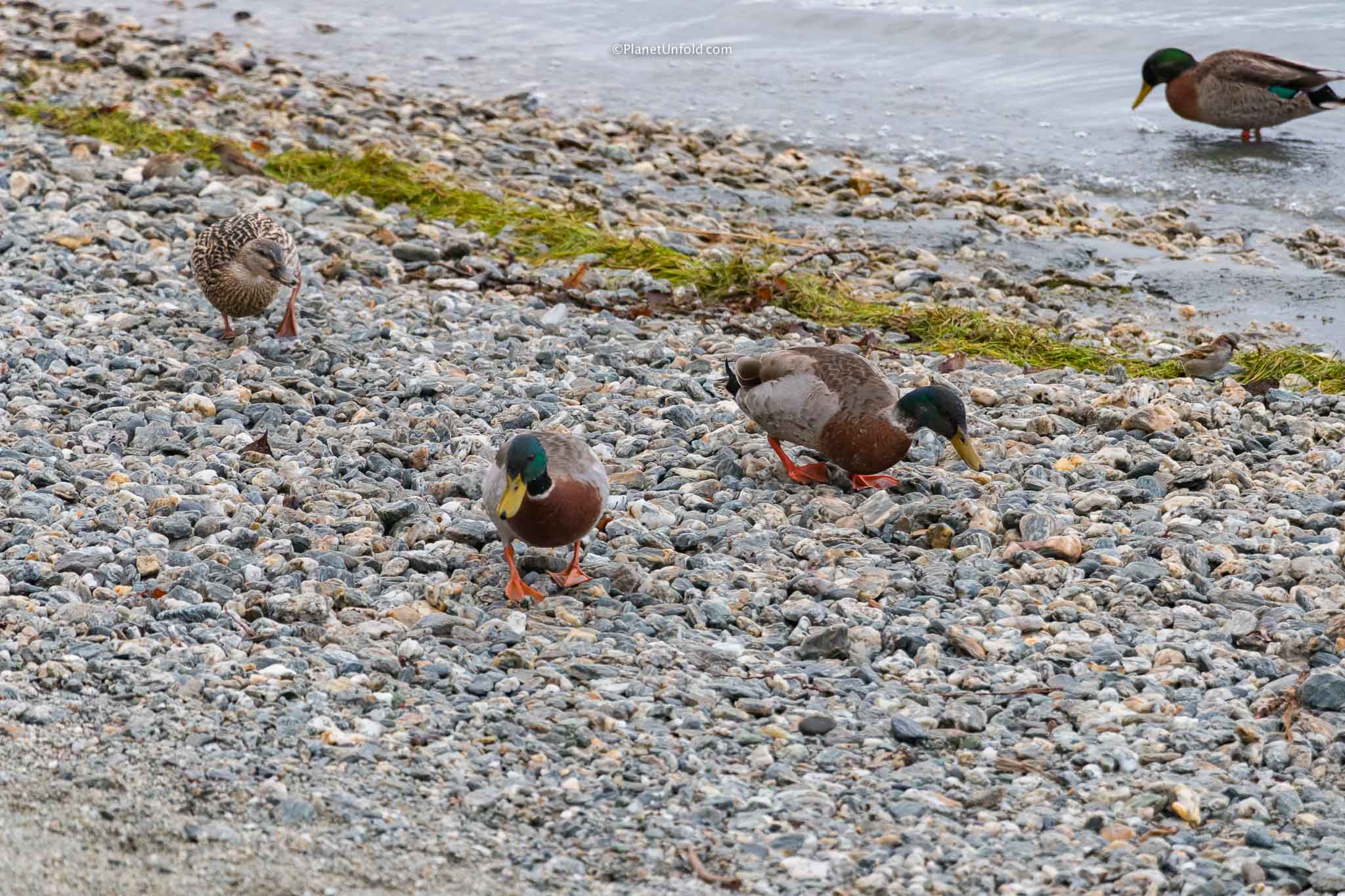 Wanaka
If you wonder how it feels like to be on a movie set, commence your drive from Wanaka via Crown Range to Glenorchy and you just might be in one. Glenorchy lies at the upper northern arm of Lake Wakatipu encased by snowy peaks.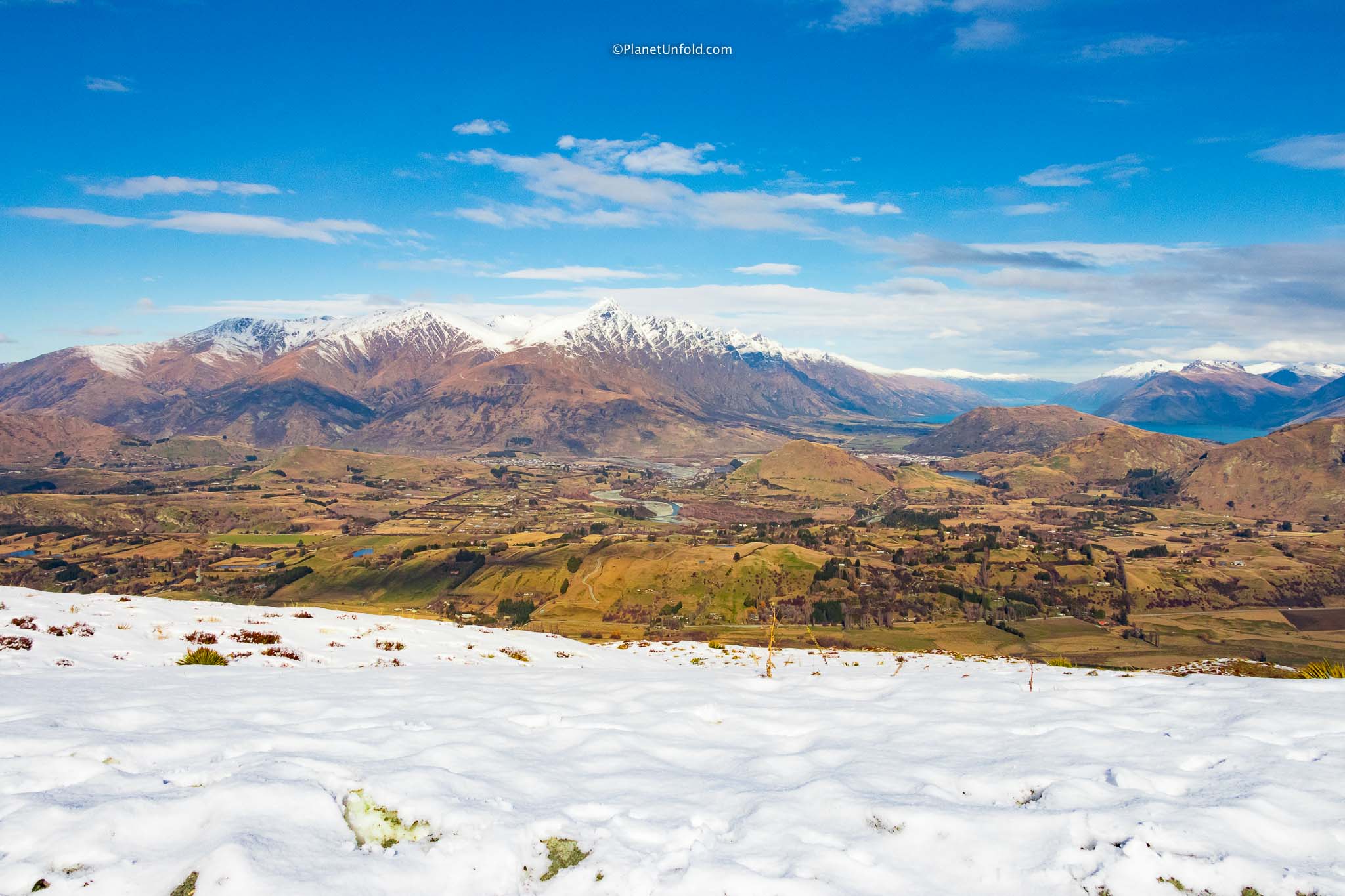 Breathtaking <3 vistas as far as the eyes can see !
It is a total of 120 km drive from Wanaka and only 45 min from Queenstown. It's a great location for a day trip that comes with bonus locations mentioned below. To get the most of this day drive, we recommend to start early.
If you got a few days to spend, here is some extra info on things you can do around both Queenstown and Arrowtown.
Dawning Drive at Crown Range Road
Crown Range Road
One of the most scenic drives in South Island keeps offering majestic sights of snowy Alps, Cardrona river and valleys all the way from Wanaka to Arrowtown. Crown range is the only place to play with snow without even going up on elevated peaks or paying for it. An early morning drive unveils sparkling snowy highlands as the sun rises up in the horizon. You can see the snow so close to the road making it really hard to resist getting out of the car and play.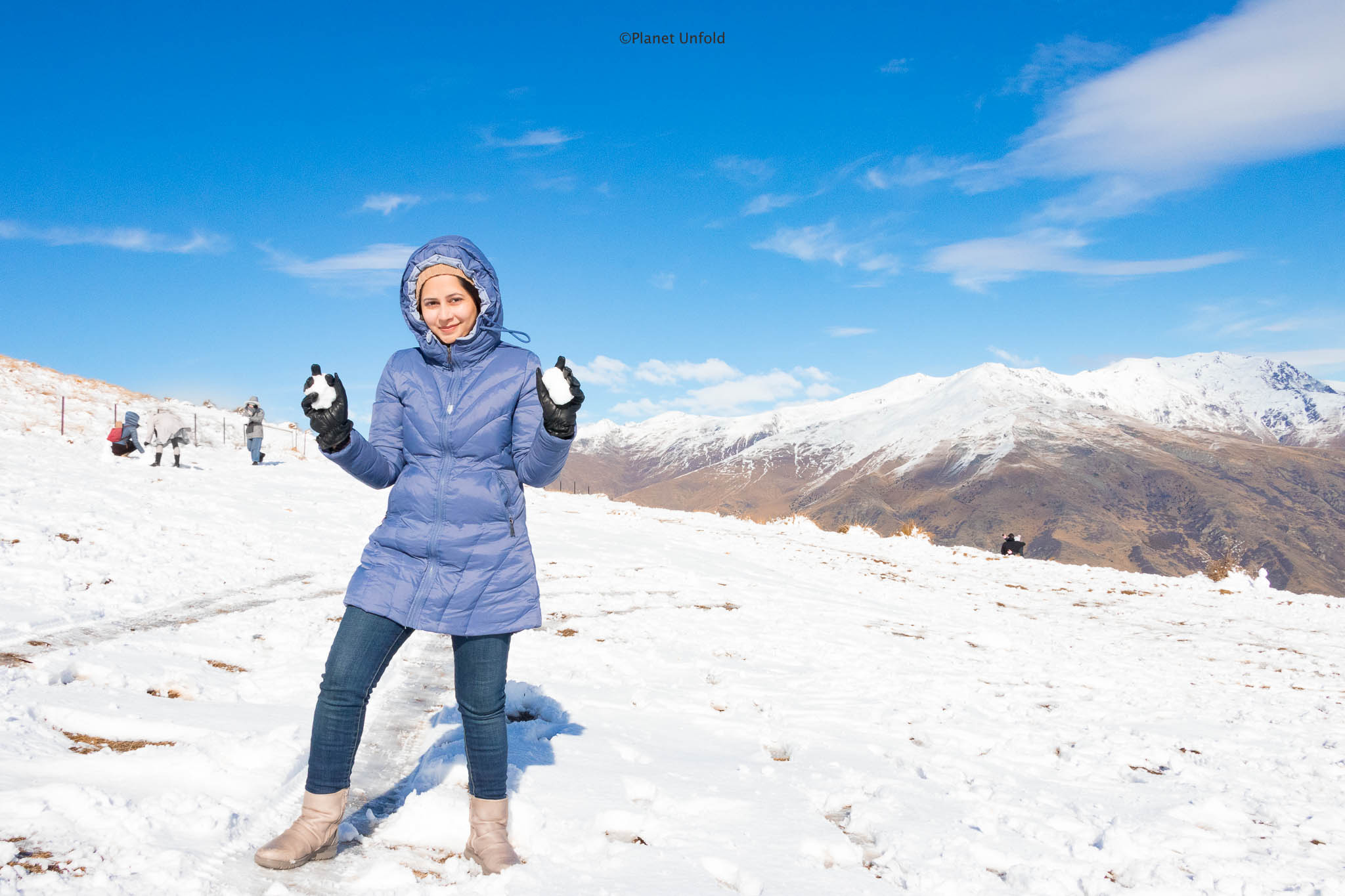 The Happy SK <3
Quick Tip: Since this route is devised amidst highlands, it is always prone to avalanches during winters. So always check for road closures before driving.
Brunch at Arrowtown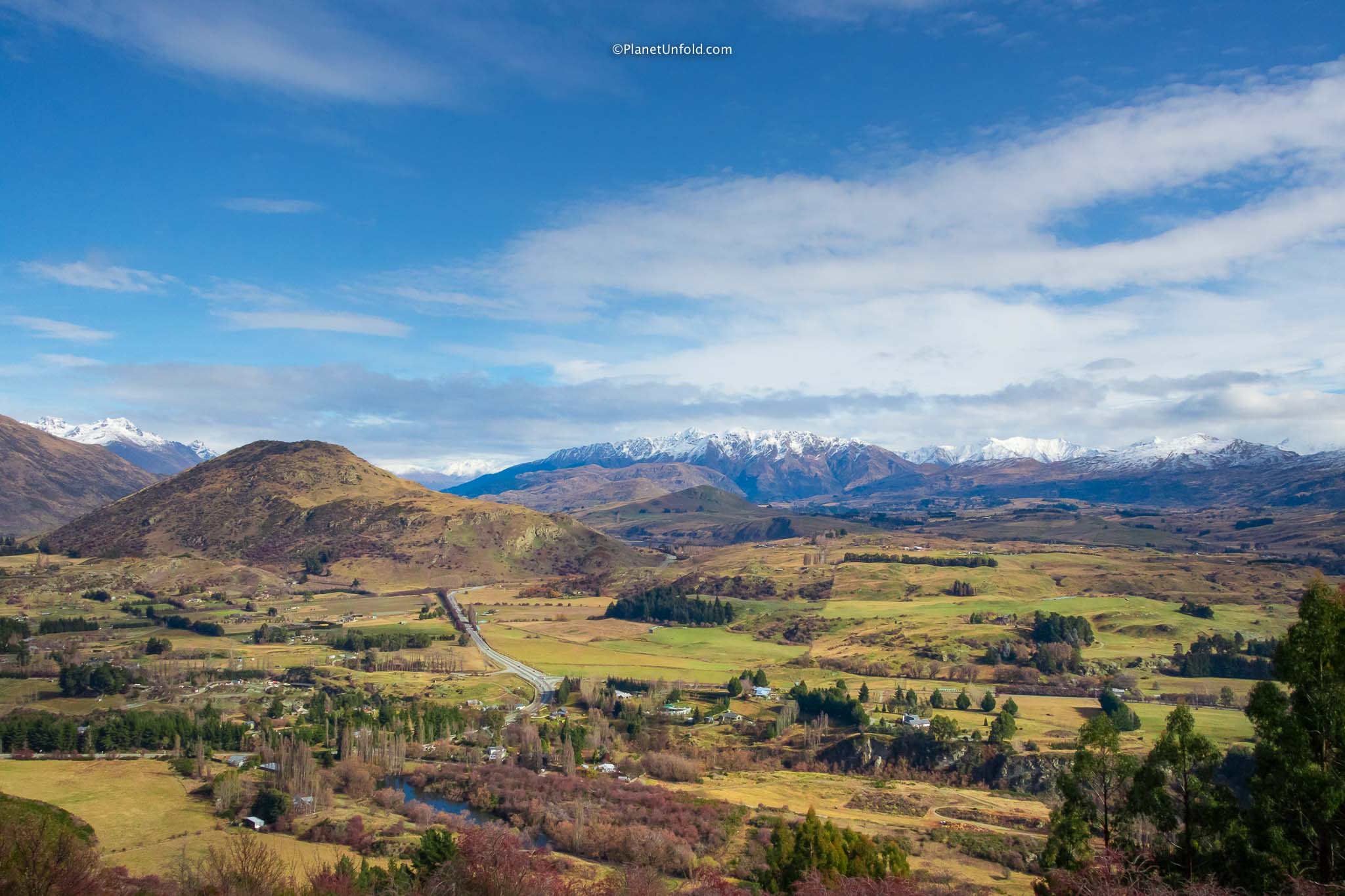 Arrowtown
A rustic gem huddled alongside gold laden Arrow river, Arrowtown holds a gold-mining heritage within its picturesque backdrops. This small urban is located just 20 mins drive from Queenstown. People still visit and try their luck panning gold from the river.
Sightseeing: Cycle around Gibson valley and Lake Hayes to admire nature and taste some of the finest wines this region has produced. You can also visit a historic Chinese settlement, Art gallery, bungy jump at Kawarau bridge, take a serene walk around Sawpit gully stream, or just explore this peaceful town on foot.
Where to eat? Buckingham street has arrays of amazing eateries, don't forget to grab a bite in this hip lane. Our recommendation is 'Slow Cuts' for authentic kiwi style burgers.
Drive up the Coronet Peak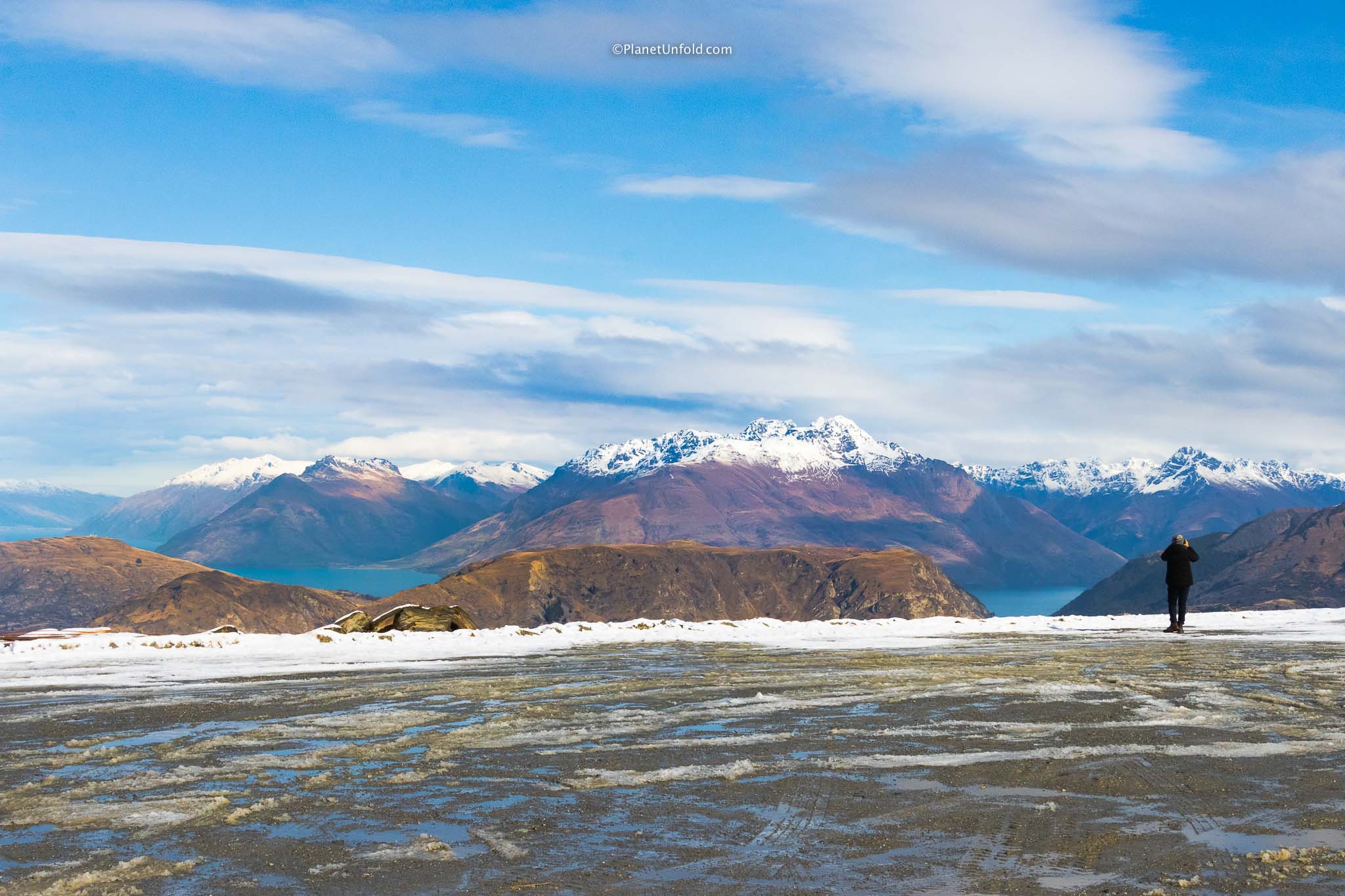 Coronet Peak offers incredible views from the carpark
Further 16km drive on a fully-sealed road (from Arrowtown) through Malaghans road takes you to Coronet Peak. The peak offers spectacular views over Queenstown and Lake Wakatipu along with great family-friendly ski field with ample options.
The views are amazing even from the carpark, so if you didn't plan skiing that day, just drive up till carpark to be amazed by the sweeping panoramas.
A long scenic drive besides Lake Wakatipu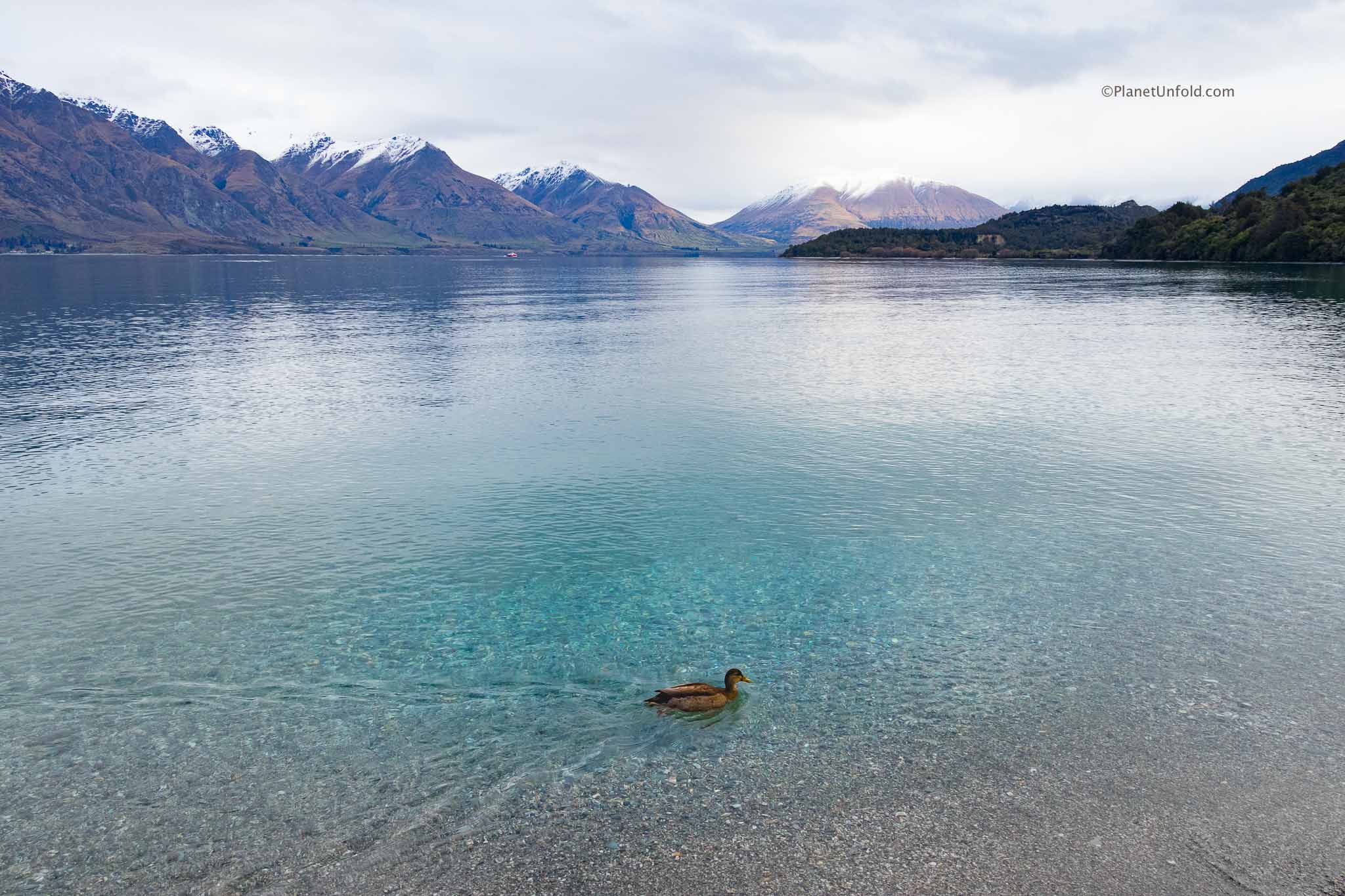 Lake Wakatipu
Entire route to Glenorchy is through the calm edges of Lake Wakatipu, the third largest lake in New Zealand. The road brings bundle of scenic surprises to pause and cherish remarkable landscapes. If you got leisure time, you can plan fishing, boating, parasailing and many other activities at Lake Wakatipu.
Wilson Bay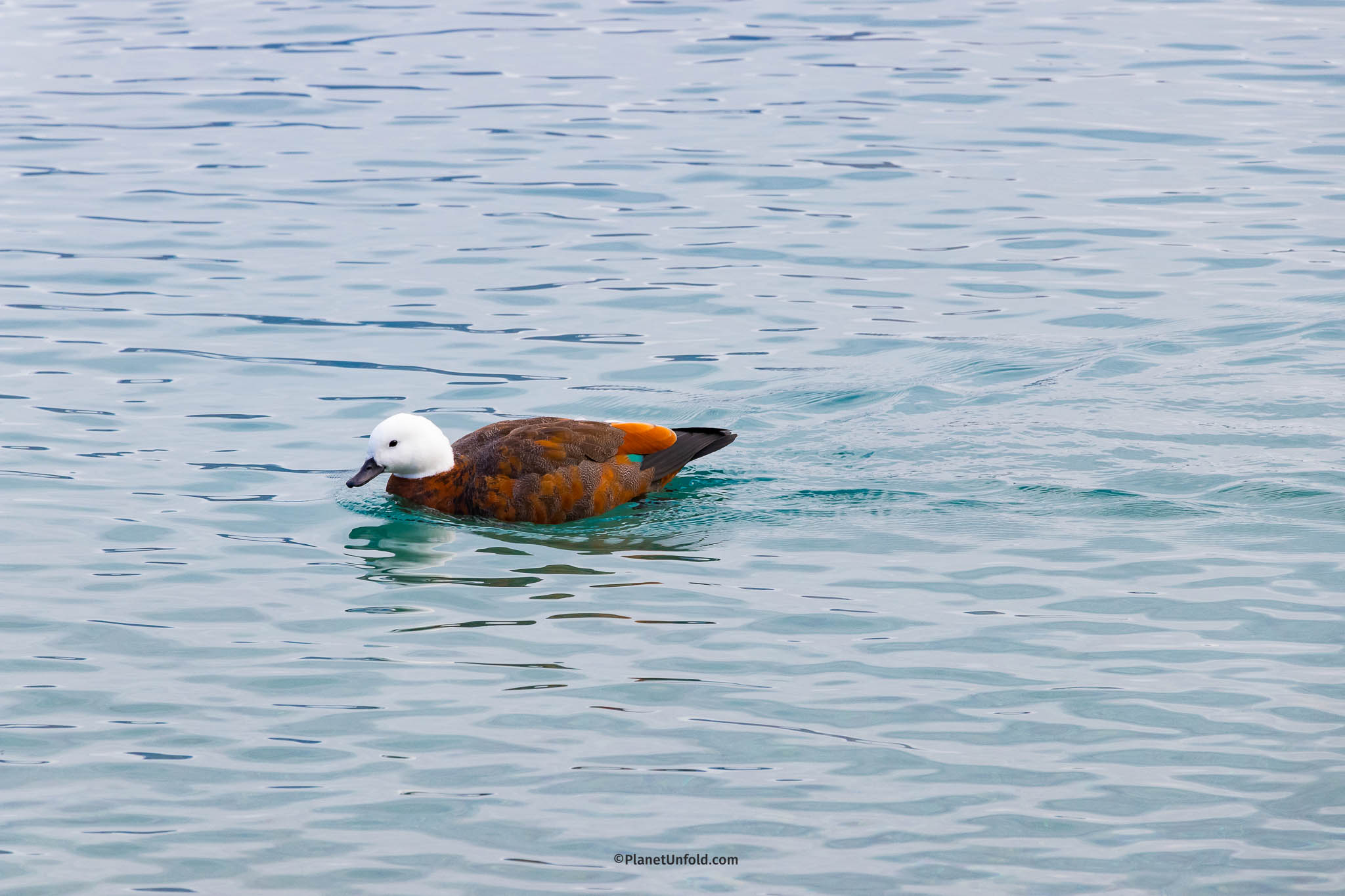 A paradise duck swimming in Wilson Bay, Lake Wakatipu
Take a quick stop at Wilson Bay which is part of tranquil lake Wakatipu. A sweet family of paradise ducks just adds on to the elegance of its natural setting.
Bennet's Buff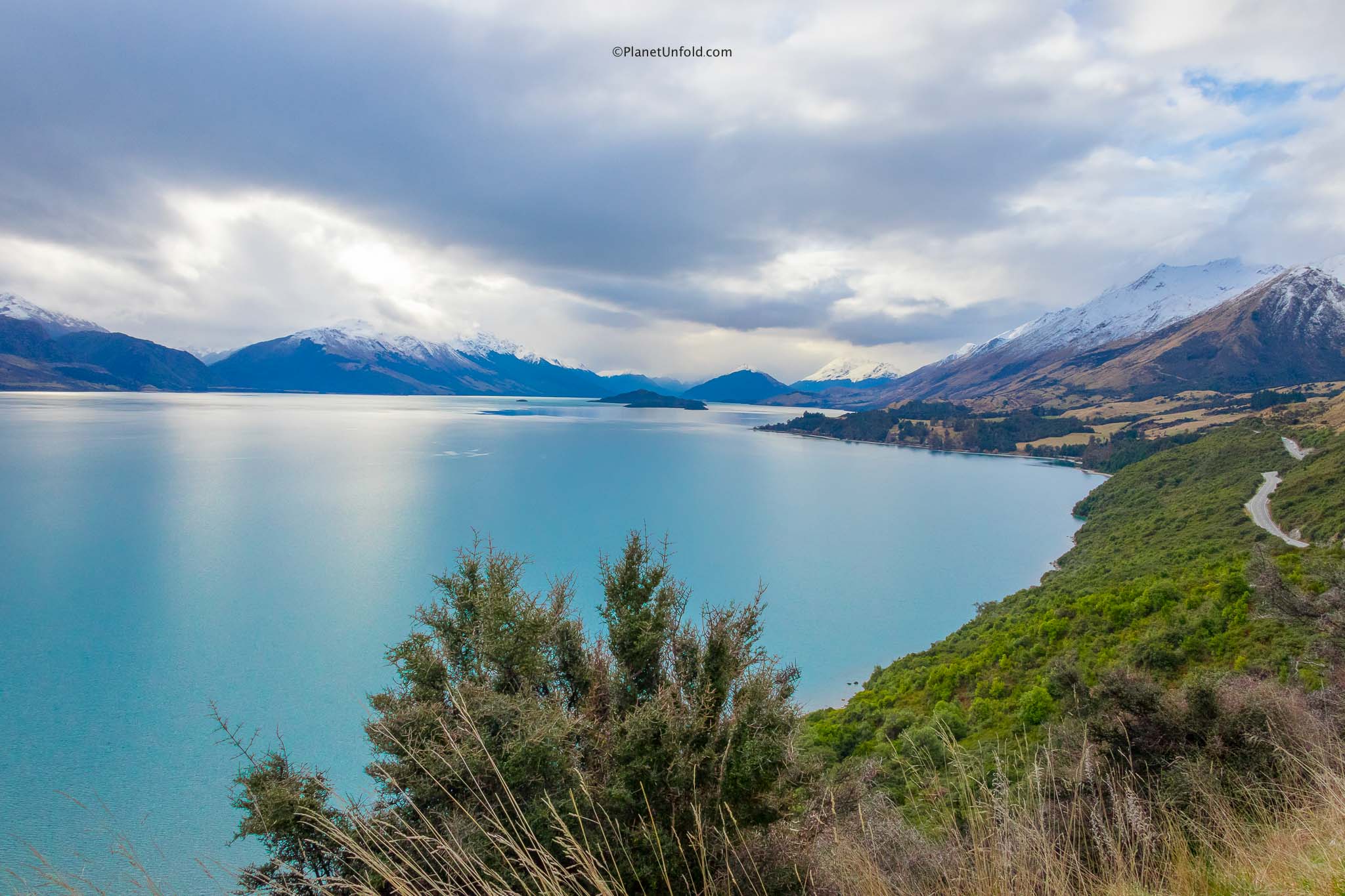 Benett's Buff Lookout
Inhale some of the purest breeze at Bennet's Buff, on the way to Glenorchy, it is a gorgeous spot for photography.
Glenorchy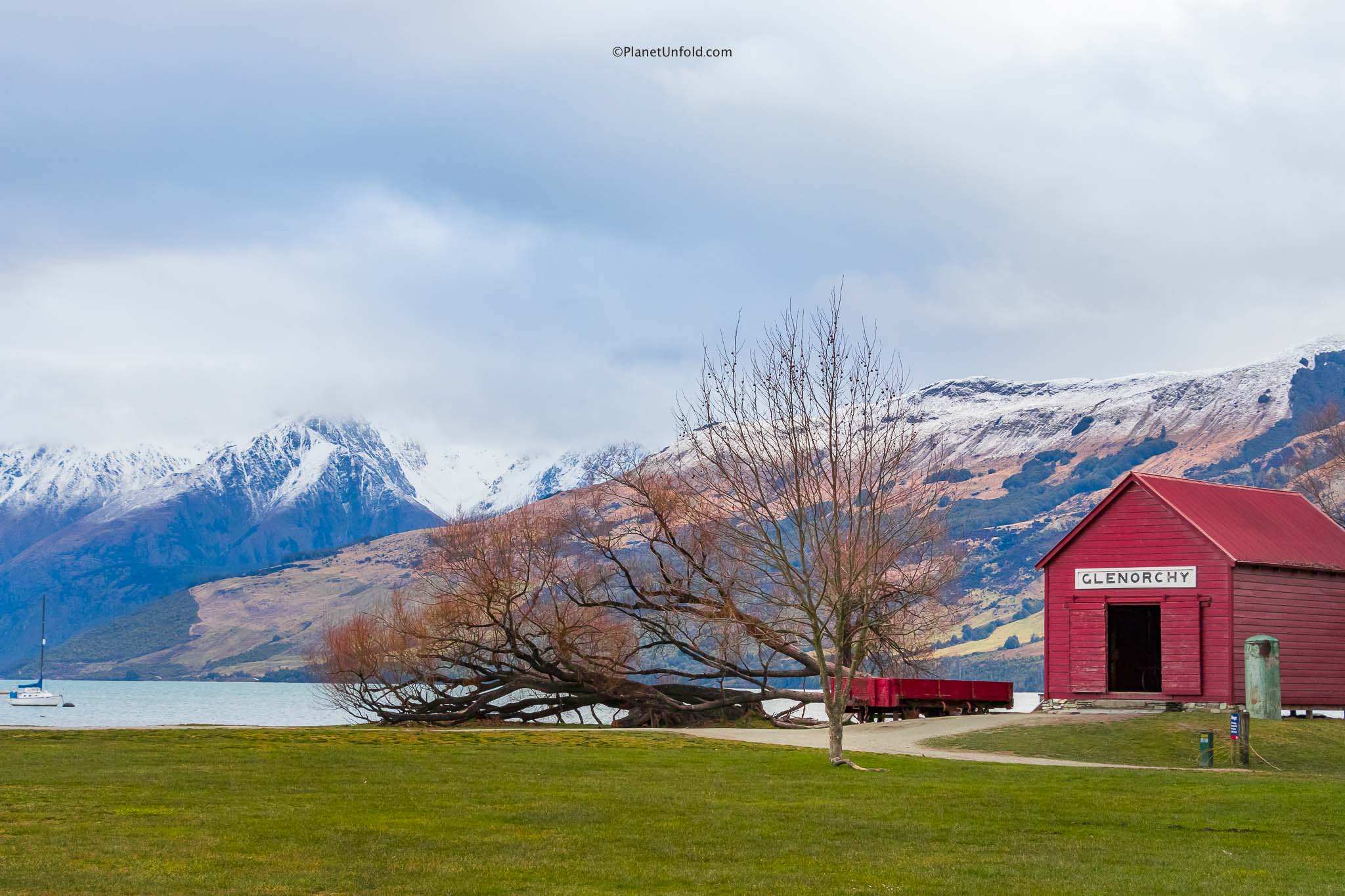 Glenorchy
On the northern shores of lake Wakatipu, Glenorchy is a paradise for alfresco fanatics. It is the gateway to numerous hike trails and mid world charms. Glenorchy's soaring massifs, jewel lakes and native beech forests have enticed film-makers as a result if which it has been a key location for 'Lord or the Rings' trilogy and 'Narnia'.
Statue at Glenorchy
To get the zist of it you can walk or cycle the 'Glenorchy Lagoon Scenic Walkway'. It takes about 120 mins by walking on the boardwalk and there is a carpark across the entrance via Glenorchy Paradise road.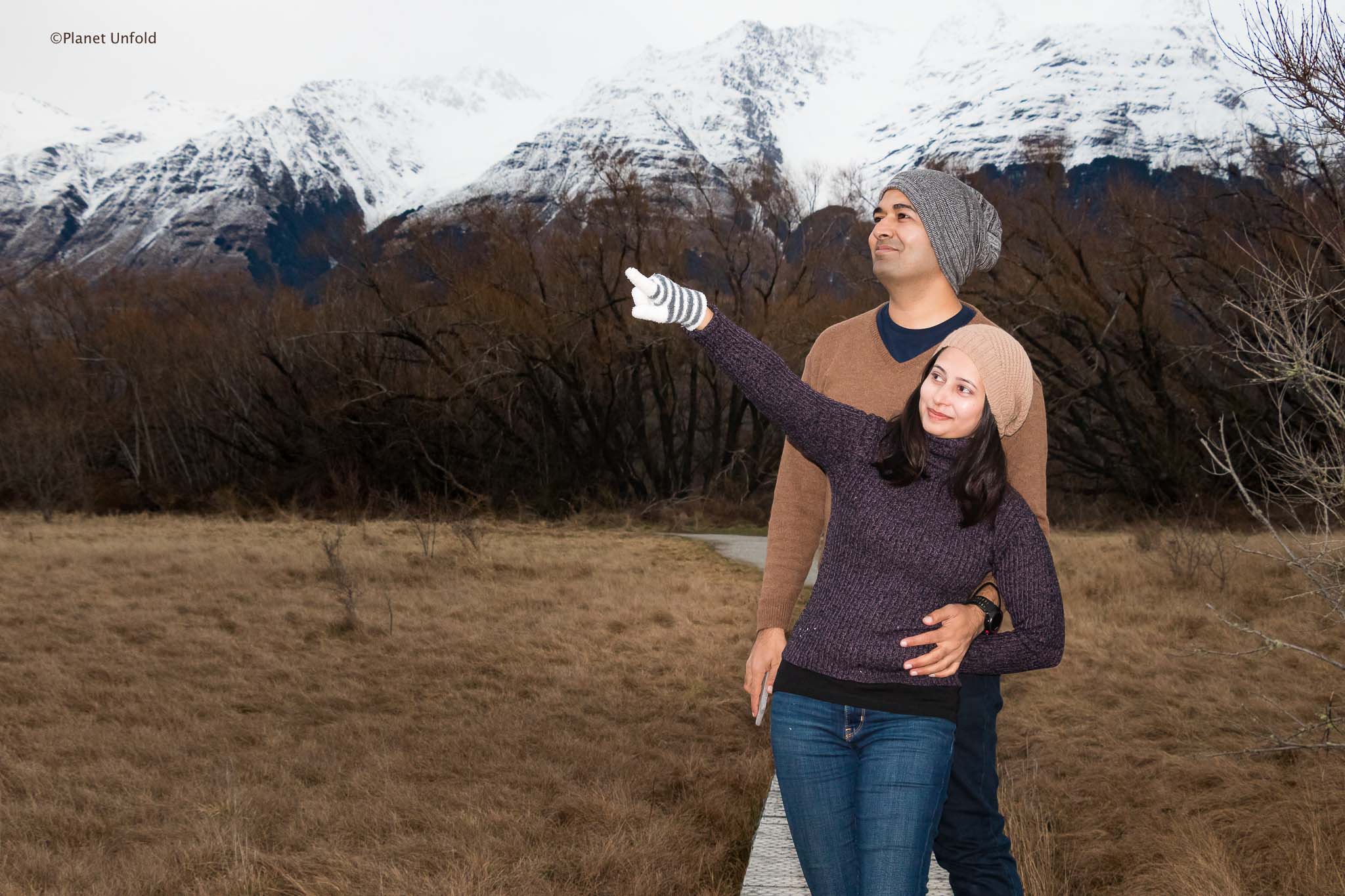 Glenorchy Lagoon walk
Summer tracks: Routeburn Track, Rees and Dart Track, Greenstone/Caples Track, Earnslaw Burn.
Other activities: Jet boating, Horse riding, Kayaking on Dart River
Accommodation: There are basic huts to be booked in advance. The Department of Conservation Visitor Centre can help with information, booking and transport in the area.
Quick Tip: It is better to buy hiking supplies from Queenstown to avoid unnecessary expenses.
Queenstown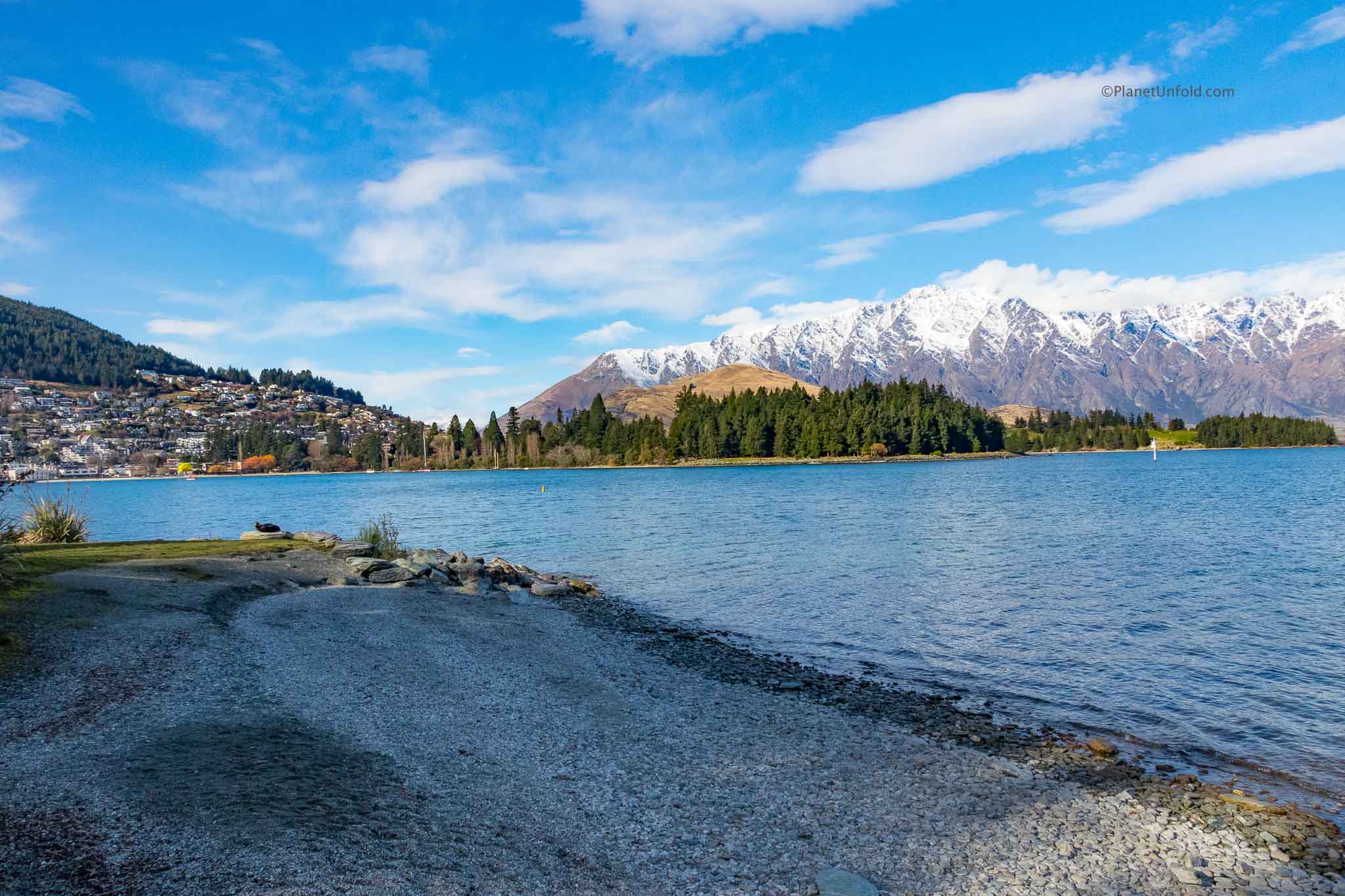 Queenstown
Queenstown is best known for its trade angled travel services, specially ski adventures in the Remarkable Ski area. Driving back to Queenstown from Glenorchy takes only 45 mins.
Things not to miss in Queenstown: Queenstown Gondola, Onsen Hot Pools, Scenic walk around Lake Wakatipu and Fergburger.
Parking: The resort town of New Zealand gets busier by evening and it is difficult to find parking on streets until 6 pm. After 6, many spots are vacant, if not, you can park at the nearest supermarket and explore the city on foot.
Recommended Dining & Stay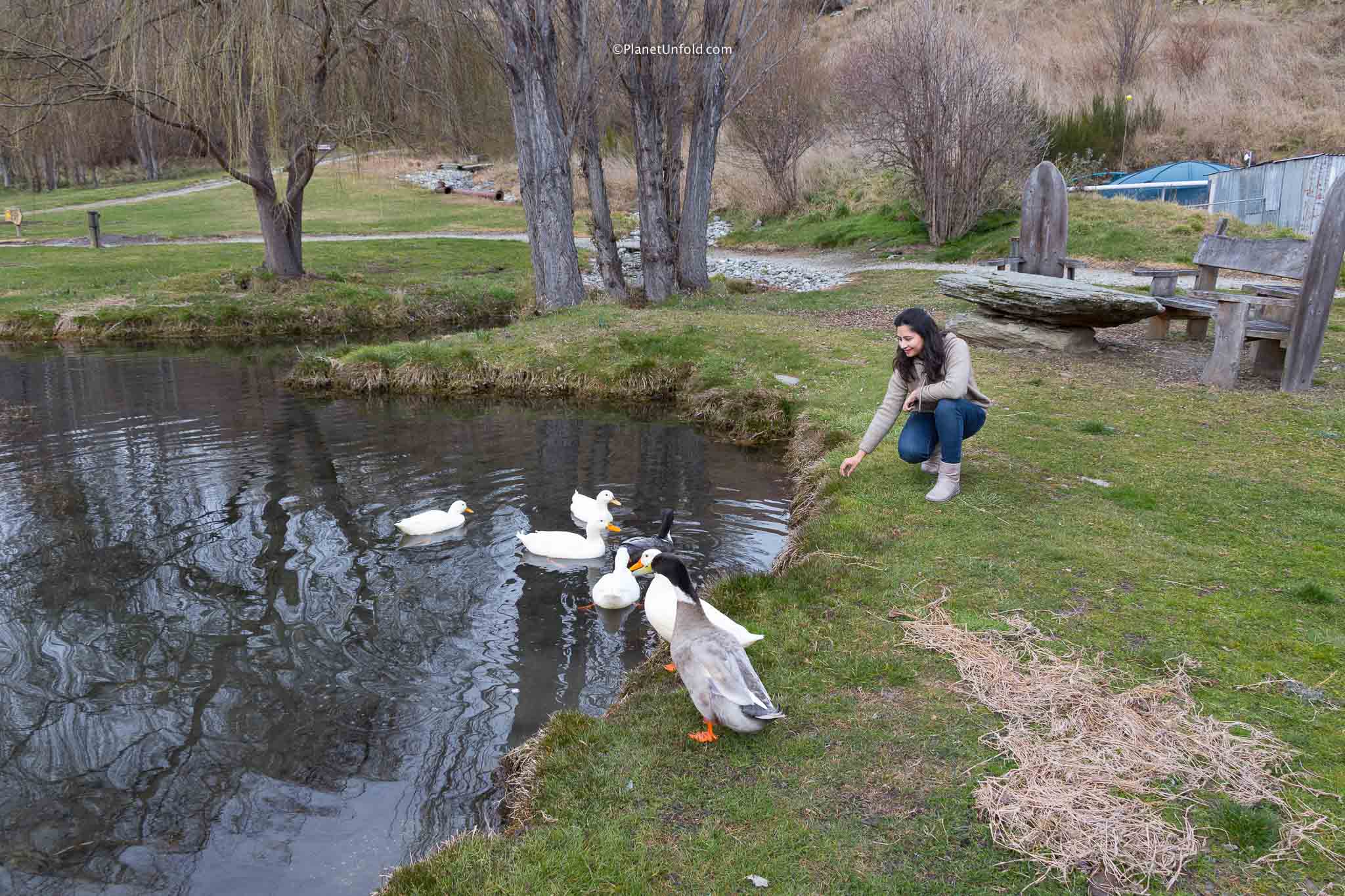 Playing with ducks was so much fun at Kinross.
Dine: If you ask for one best thing in Queenstown, it is certainly Fergburger, the long queue outside (moves fast though) this food outlet is proof of its growing recognition. In winters, they put huge heaters outside for the waiting customers. There is plenty on the burger menu to choose from. Certainly, the finest burgers in town. The bakery next door serves fresh bakes and cookies too.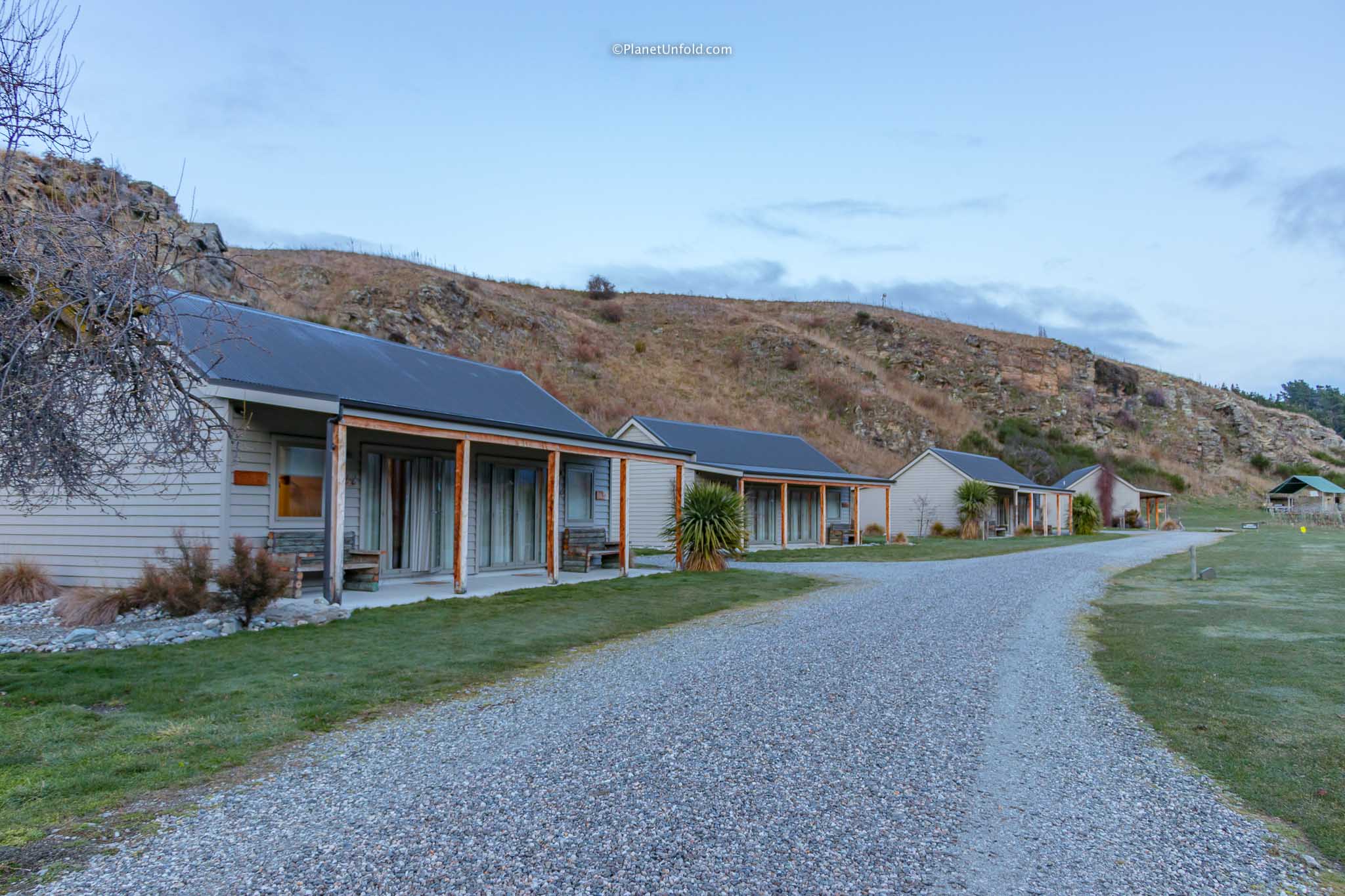 Kinross Cottage
Stay: Queenstown has abundant accommodation choices but they are mostly pricey even during winters due to ski season. In order to save next day's drive distance for Dunedin, we recommend staying at Kinross Cottage on Gibson highway. They offer impressive spacious rooms amid traditional vineyards along with on premise restaurant and wine tasting.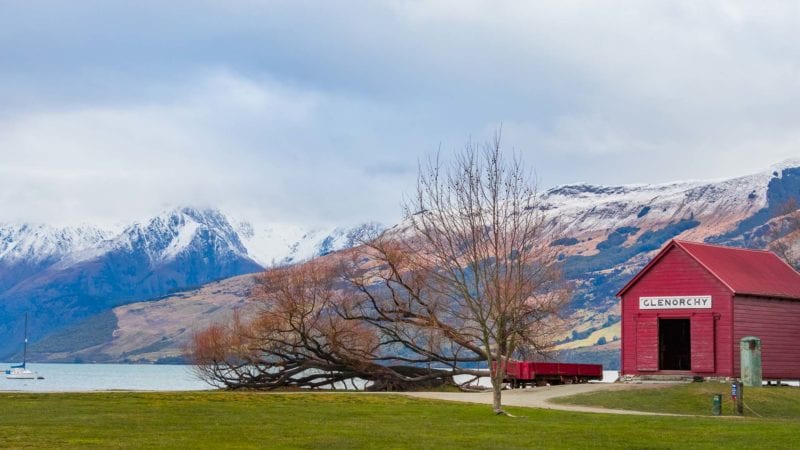 Day 9: Incredible Places to Visit Around Wanaka and Queenstown
Day 9: Incredible Places to Visit Around Wanaka and Queenstown
https://www.planetunfold.com/wp-content/uploads/2019/12/IMG_7226-glenorchy-1-1024x683.jpg
1024
683
Sheetal Khatri
https://secure.gravatar.com/avatar/a8c4e10205dce919119e3338d8d5269d?s=96&d=blank&r=g
Summary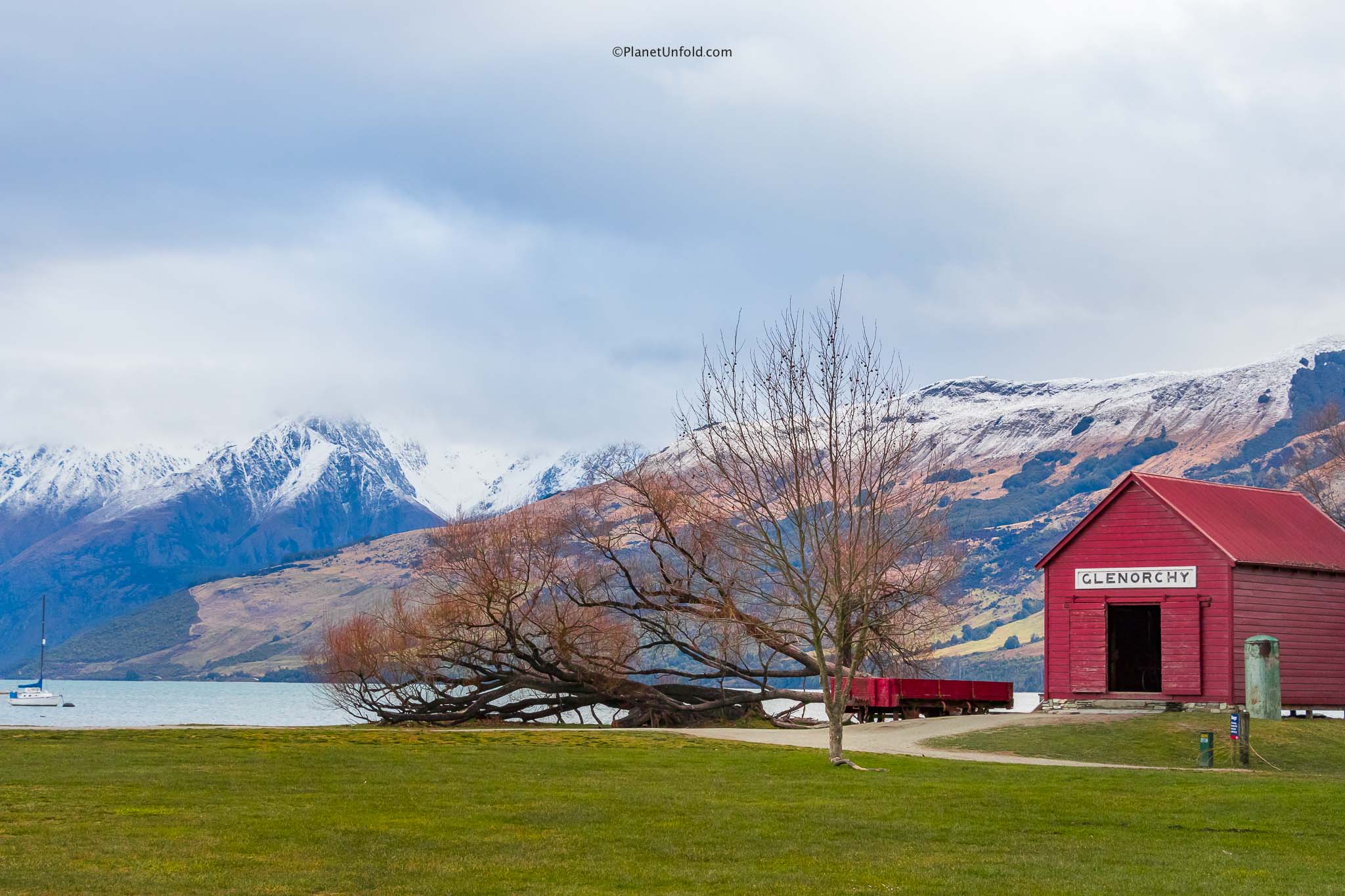 Article Name
Day 9: Incredible Places to Visit Around Wanaka and Queenstown
Description
A day drive route to discover hidden gems of Crown Range, Arrowtown, Lake Wakatipu, Glenorchy and Queenstown. Recommended food and stay.
Sheetal Khatri
planetunfold.com
https://planetunfold.com/wp-content/uploads/2019/09/Final-logo-1.png