Day trip from Taipei: Yangmingshan and North Coast
(Day 2)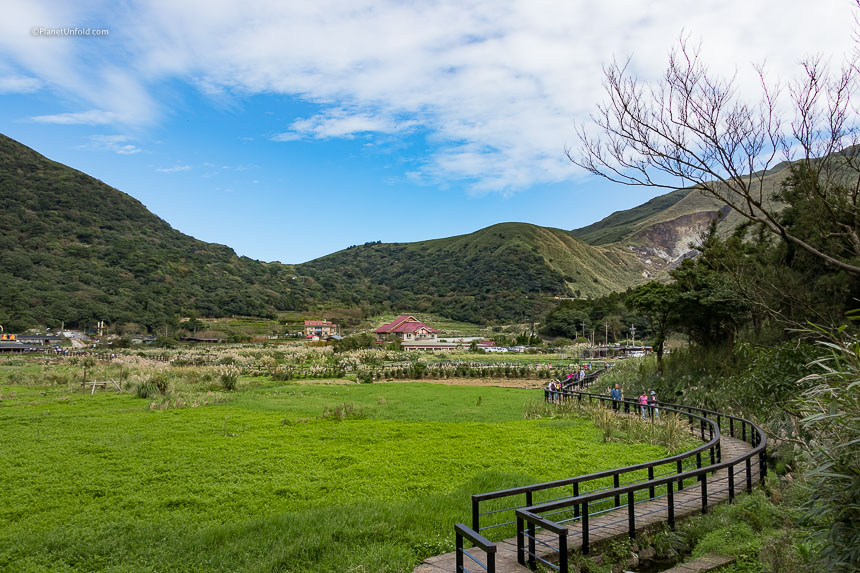 Yangmingshan National Park
It is hard to choose where to go outside Taipei as there are many scenic spots that you can't miss. So, we located some of the most prominent areas in the north of Taiwan, splitting first half of the day for Yangmingshan and the other half for some unique coastal spots.
Taiwan tourism offers several day tours to its north coast via shuttle buses from Taipei. We preferred hiring a car and discovering the path on our own. This way we could get past the crowds adding flexibility to stay longer wherever we wanted to. Considering swift sunsets in Taiwan, it is ideal to start everyday early morning. Here is the list of our top picks enroute in a day trip to Yangmingshan and north coast of Taiwan.
Beitou Thermal Valley
Traced in the foothills of mighty Yangmingshan national park, Beitou thermal valley is also known as 'Hell valley' amongst locals. Taiwan has an abundance of volcanic hot springs throughout its landmass. People really enjoy a relaxing dip in geothermal pools of water which are also therapeutic in nature. Beitou is also developed as Taiwan's first hot spring resort area from the Japanese era. At present there are numerous hotels and resorts surrounding the thermal valley featuring public/private hot-spring baths, extremely popular during winters.
Beitou Thermal valley
The thermal valley is only a short walk away from resort area, there are signboards for directions near the parking. It is absolutely free of cost and a 'must visit' spot. We made a quick stop here early morning on our way to Yangmingshan. You will be amazed to look at the striking emerald green color of this hot spring. A subtle haze of year-round sulphuric fog rising up adds on to its splendor. The temperature of water is between 80°c-100°c tagging Beitou as the hottest spring sources in Datunshan. Try some hot spring boiled eggs for breakfast here, if you get hungry.
Yangmingshan National Park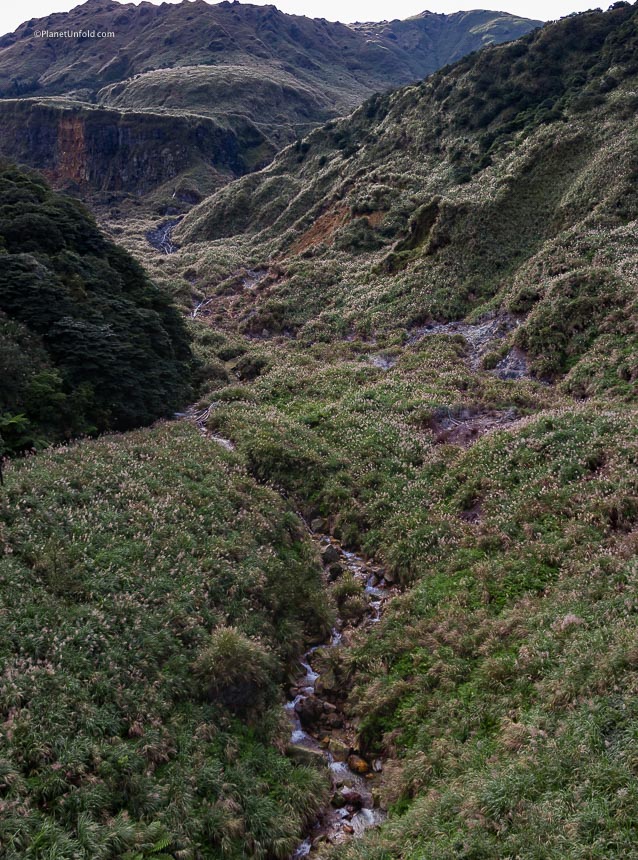 Streams at Yangmingshan
Yangmingshan National park spans above northern Taipei city and is easily accessible from downtown. The park is rich in interesting flora and fauna, hot-springs, milk lakes, wildlife and lush nature trails as a result of which it has been attracting hikers from all over the world.
The most beloved spots at Yangmingshan are:
Qingtiangang Grassland Trails
Yangming Park, Flower Clock
Xiaoyoukeng
Zhuzihu
Lengshuikeng
Menghuan Pond
Liuhuanggu Sulfur Lake
Jinbaoli Trail
Our Route
We entered via Dongsheng road which adjoins Yangjing road diverging through the center of the park. This route gave us pleasant city views from certain elevated lookouts and has lesser coils while driving. Also, this road connects to Jinshan district from where various coastal spots can be accessed. The spots closer on this route are: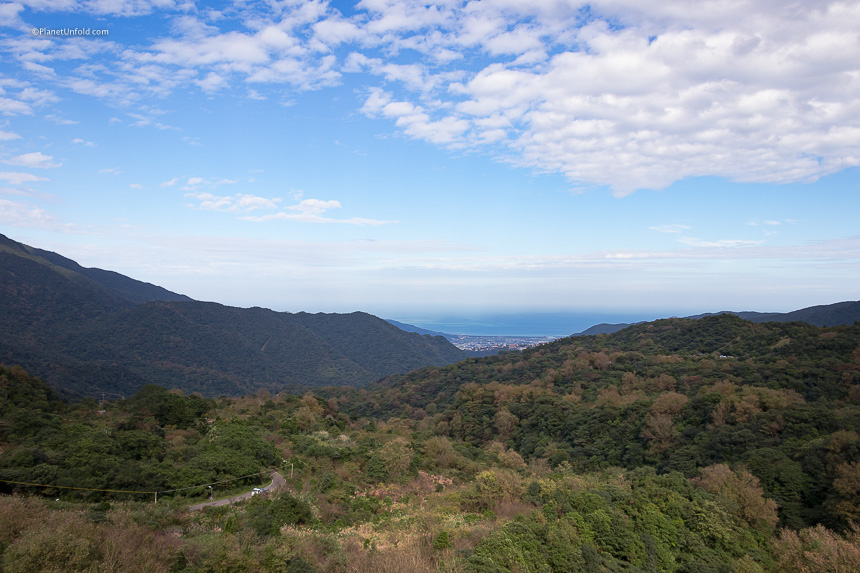 City and ocean view from Yangmingshan
Yangmingshan Fountain & Flower Clock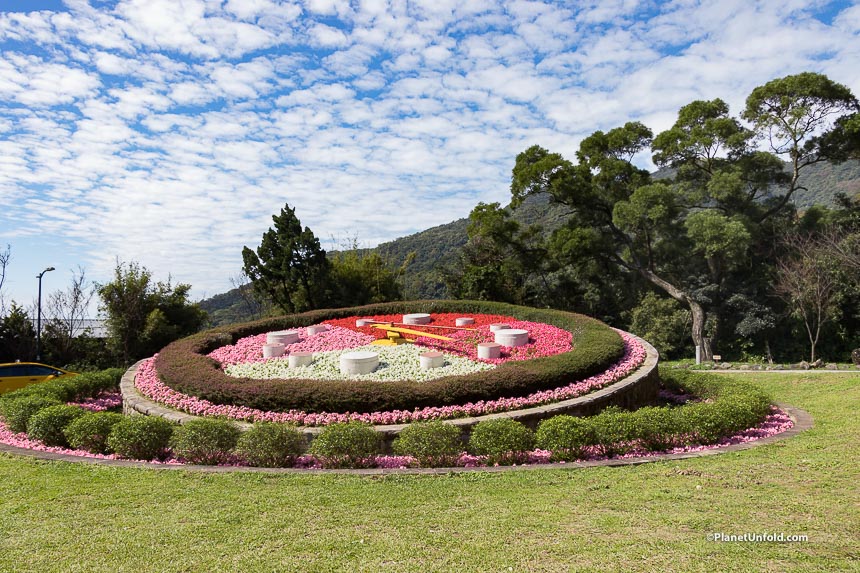 Flower clock
The very first stop you will find near the visitor center and main bus station that contains Chinese style garden, streams, fountains and ponds. The slopes are decorated with pretty blossoms of native cherry, plum, camellia, peach, and azaleas during flower festival from December-April.
The flower clock is a large garden artwork nearby the western entrance to the park. Follow the signboards just past the flower clock for 'Datun Falls'.
Zhu Zihu
Calla lillies
A picturesque local farming village set like a hidden gem in mountains is also home to Calla lilies that bloom every year by end of March. It was originally a lava impeded lake (known as Bamboo lake) formed by its neighboring volcanoes and has distinctive geology.
Hot Springs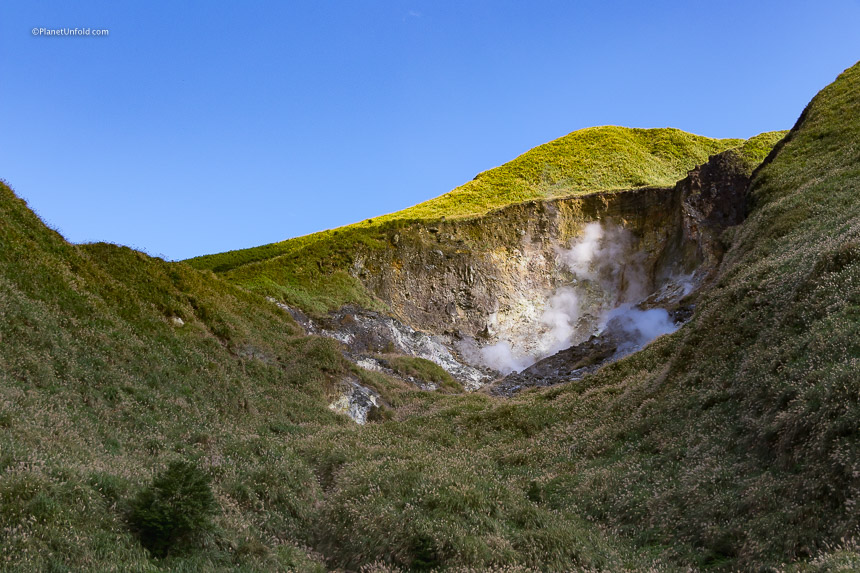 Hot Geyser
We randomly caught sight of a geyser on our way out. There was a bridge that connects to a foot path to have a closer look. The hot springs Yangmingshan are mostly open air and underdeveloped for proper tourism.
Challenges & Travel Tips
Driving could be a challenge here due to narrow-curvy roads, which can be tiring and it slows you down. Accessing some falls and lakes require certain amounts of walking and hiking. There are limited number of restaurants (with limited opening hours) and street food stalls, so pack some food and drinks with you.
It will be idyllic to spend an entire day discovering Yangmingshan during flower festival in February and March. On our visit, November weather was all sunny, cloudy and cool but no flower blooms to see. So, we opted for a route that would cover some decent points of attractions within few hours letting us move on to coastal spots for rest of the day. You can also give it a skip as there are only partial things to see at this time.
The Northern Coastline
The Northern Coastline
The northern coast alongside Jinshan district takes us to some unique geological formations. Start off with Shuiwei port at Mysterious coast to view some wave eroded rocks with giant holes. This site is also the closest to view Twin Candlestick islets via a short pathway. You can see the fishing harbor close by and few individuals fishing near the rocks.
Yehliu Geopark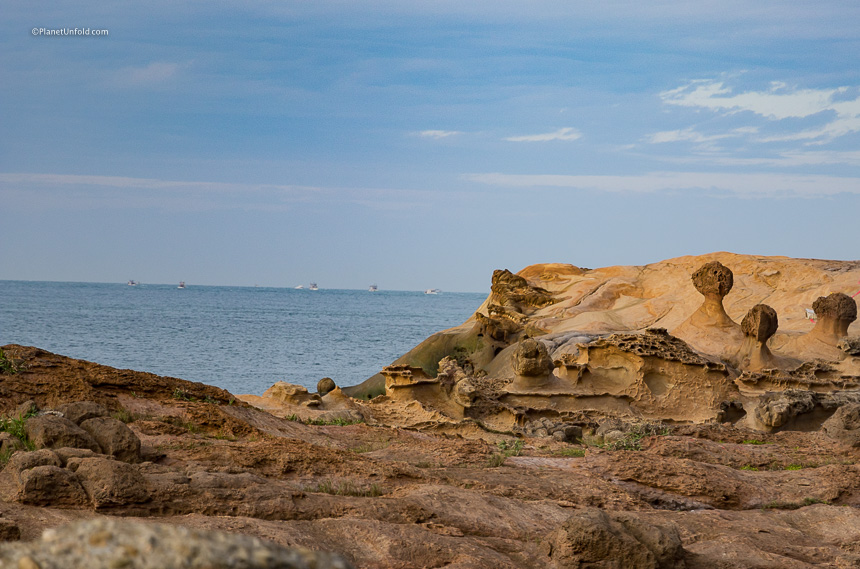 Yeliu geopark
Yehliu Geopark can be termed as one of the premier ecology reserve and marine park in the north of Taiwan. Yehliu cape, on its shoreline with majestic Pacific views, features fascinating mushroom rocks and wind-swept limestone formations. Interestingly, these formations have names like, 'sea candles', 'fairy shoe' and 'queen's head'. It is both a museum and a scenic attraction well-groomed for visitors.
Tickets: You can find the latest prices here: http://www.ylgeopark.org.tw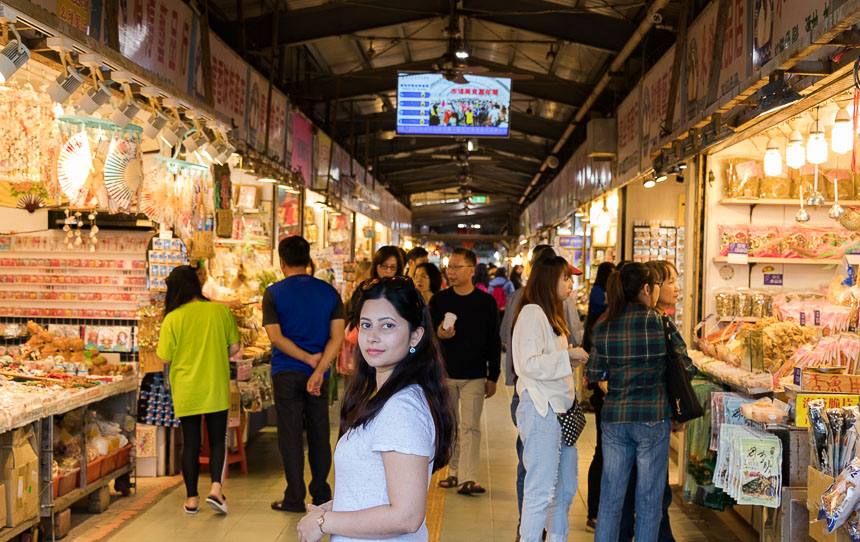 Yeliu geopark fish market
This place has a set of lane where freshly fried fish and local snacks are sold. We almost had dinner trying fried fish samples while walking till the end of this lane. Just outside the ticketing entrance you will find a huge collection of fruit stalls and seafood restaurants. This is an amazing stopover to pick your meals on the go.
Attractions Nearby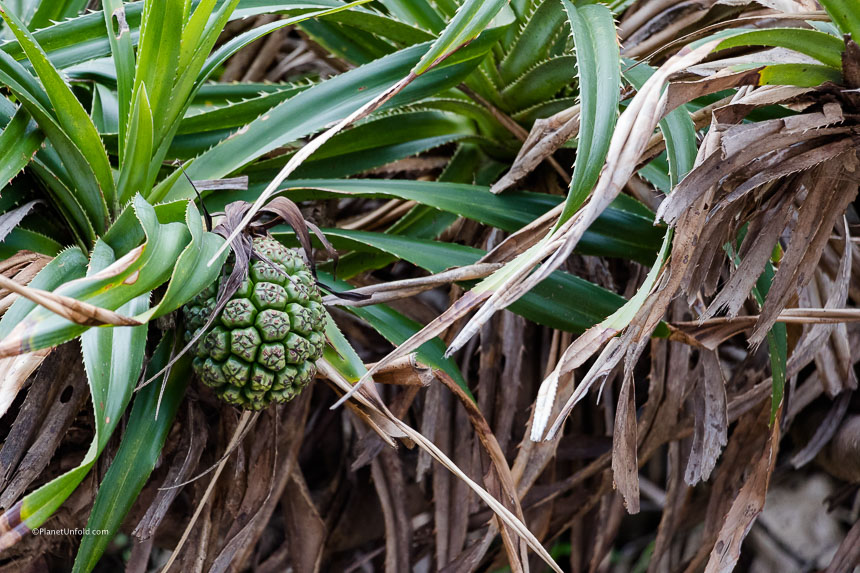 Taiwan North
The northern tip has many more beautiful spots to see on a day trip from Taipei. Certainly, these are impossible to be added in the same day along with Yangmingshan and Yehliu. We would recommend a separate day trip from Taipei, that may allow spending ample time on the below coastal lookouts.
Dawulun beach
Heping Island park
Eagle rock
Shenao elephant trunk rock
Golden waterfalls
Jiufen old street
Sunset Sail-A Romantic Dinner Cruise in Singapore
Sunset Sail-A Romantic Dinner Cruise in Singapore
https://www.planetunfold.com/wp-content/uploads/2018/09/IMG_4399-thumb-1.jpg
360
240
Sheetal Khatri
https://secure.gravatar.com/avatar/a8c4e10205dce919119e3338d8d5269d?s=96&d=blank&r=g
Summary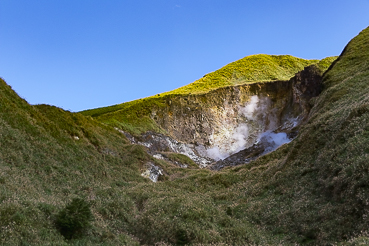 Article Name
Day trip from Taipei: Yangmingshan and North Coast
Description
A day drive itinerary to explore some marvellous features of Yangmingshan National Park along with some iconic coastal landscapes in the northern tip of Taiwan.
Sheetal Khatri
planetunfold.com
https://planetunfold.com/wp-content/uploads/2019/09/Final-logo-1.png