Escape Tour in Coron Palawan
An Escape tour in Coron Palawan is ideal for couples and honeymooners as it takes you to explore three exotic destinations surrounding Coron island.
The tour is also known as Island Escapade tour and its duration is about 4 hours with choice of either first half (7am-11am) or second (2pm-6pm). You get to spend quality time with your loved one on mesmerising islands and sandbars when no one else is sharing the space if you manage to go at the right times of the day.
Malcapuya Island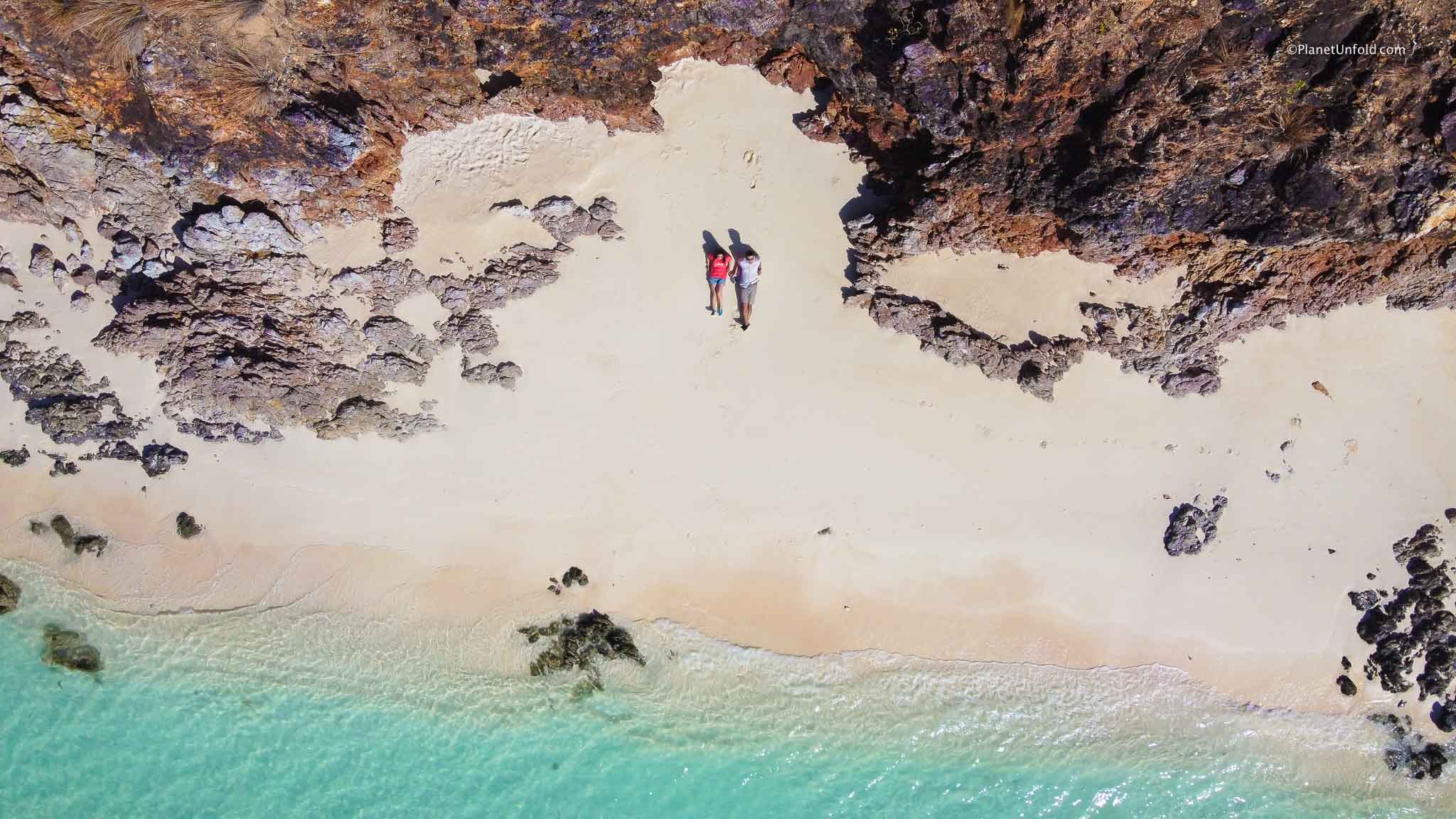 What to see?
Malcapuya island is the best kept secret of Coron, it is the very first destination your tour operator will take you. Do look for flying fish during your boat ride here, they literally jump high above the boat to get your attention. Our ride got interesting due to these silver-blue fishes.
Malcapuya can be explored easily by walking around. It has gorgeous white sand beaches on three sides from where you get to see pristine waters of Coron. The rest of the landmass is covered with orangish and purple hued rocks contrasting with palm tree forest on top. Head alongside the wide beach to witness incredible crags.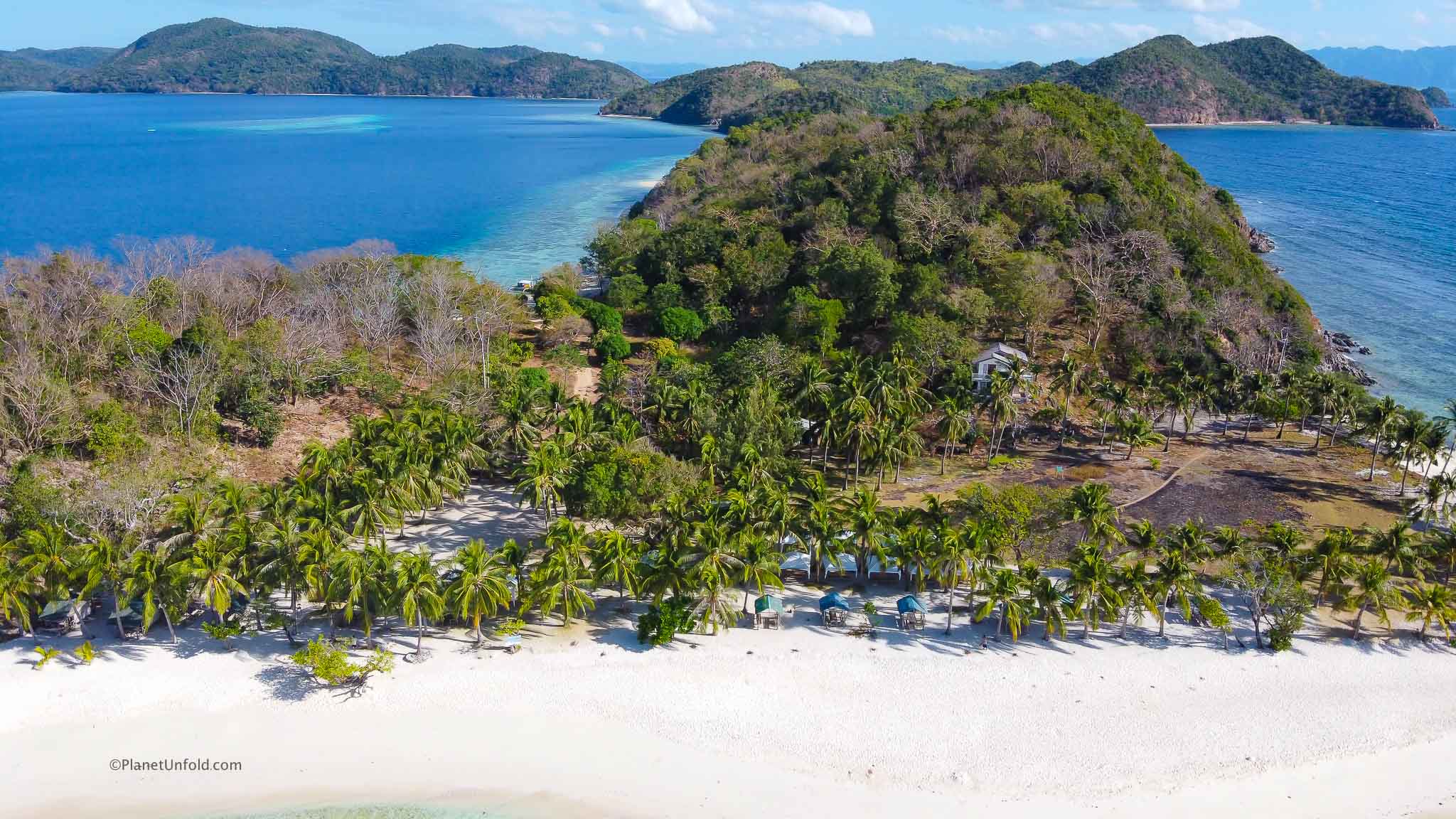 Malcapuya island
How to reach Malcapuya island?
Well, the only way to reach here is by boat ride. It takes about 20-25 mins to reach Malcapuya island from Coron island on a speed boat and about 15 mins more from Busuanga ferry terminal.
Malcapuya is mostly explored either via Tour C or a customised private tour by various operators. We recommend visiting this place in a private tour so you can avoid large groups and relish solitude.
Entrance fee: php 250 
Amenities: The beach has sitting arrangement for eating, they open bars to buy drinks sometimes. There is also a clean and well maintained public toilet nearby.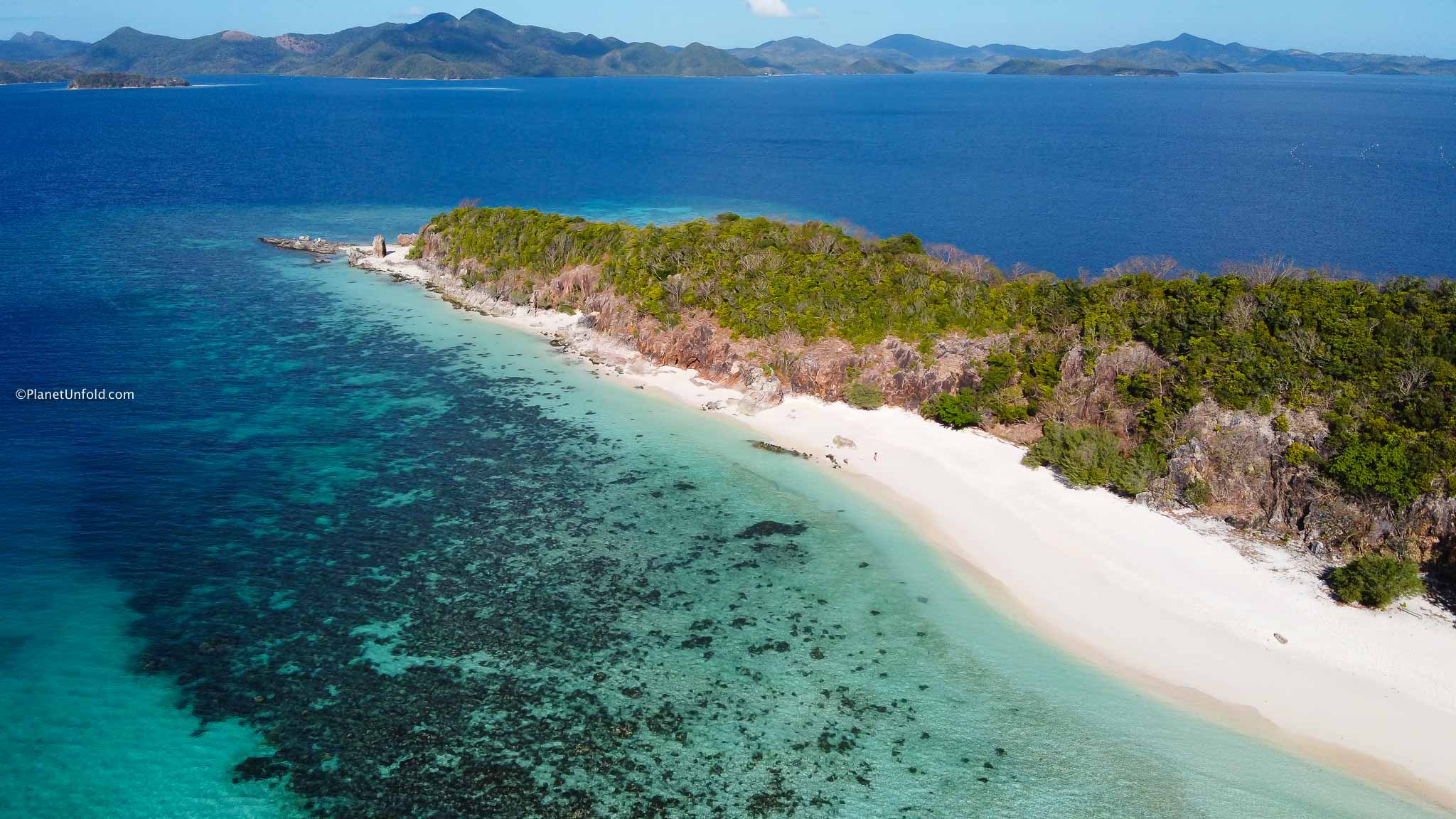 Tiny SK walking with a dog alongside the deep blue sea.
Walking towards the edge I found a dog accompanying me for the long walk. He hid himself inside the cavities under rocks to avoid harsh sunlight. The corals are a bit far from the beach where you can find barracudas and stingrays close by. It was amazing being here.
The contrasting shades of MK with bright crags!
Do not miss walking at the island's pointy edges, you will be amazed to witness vibrant hues of orange, purple and red rocks forming unique textures within.
The huge craggy structures also have interesting cavities that look like tiny caves. The bright colours in the rocks get sharper under strong sunlight. Thats why mornings and sunny days are best times to be here.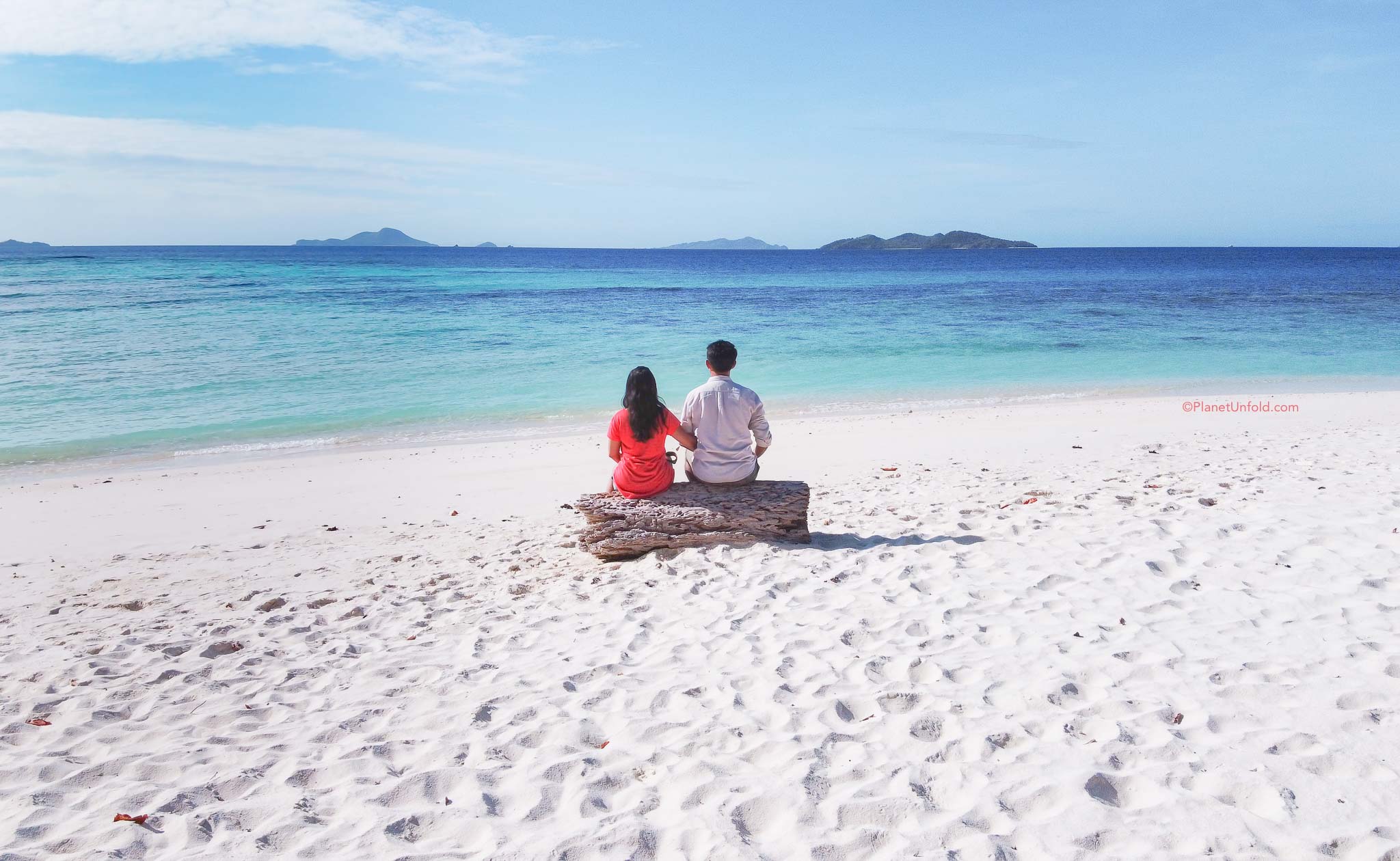 Couple in paradise <3
Malcapuya island is a paradise for couples, we enjoyed a few hours of solitude early morning when no one was there. This log has seems to be at placed perfectly on the soft white sand beach.
Ditaytayan Sandbar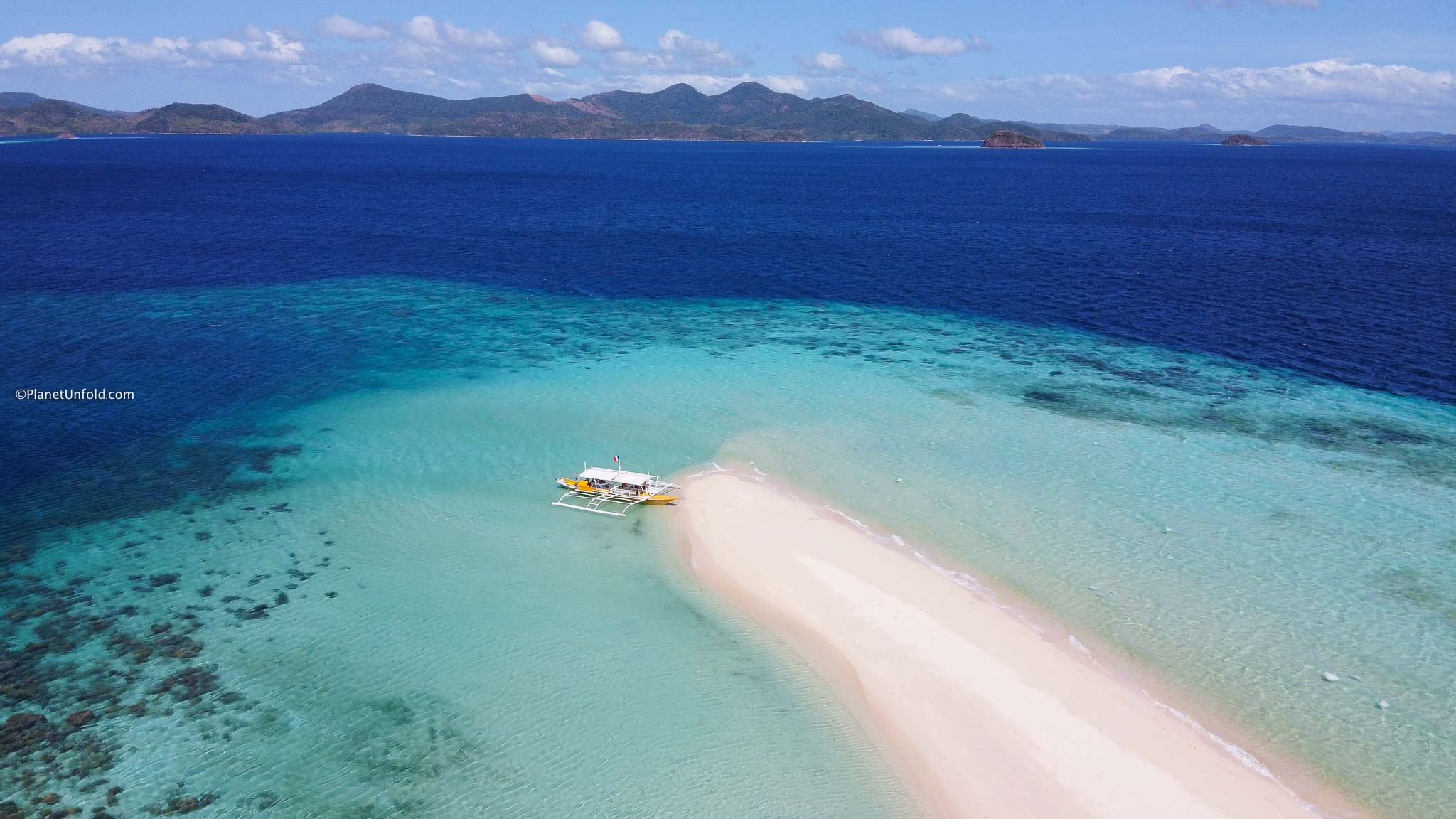 Ditaytayan Sandbar
A small island just 15 mins away from Malcapuya, with a perfect white sandbar to get those incredible bikini shots. We took this one using our drone, it was very windy though and we couldn't get it flying longer.
Entrance Fee: php 200, Amenities: None.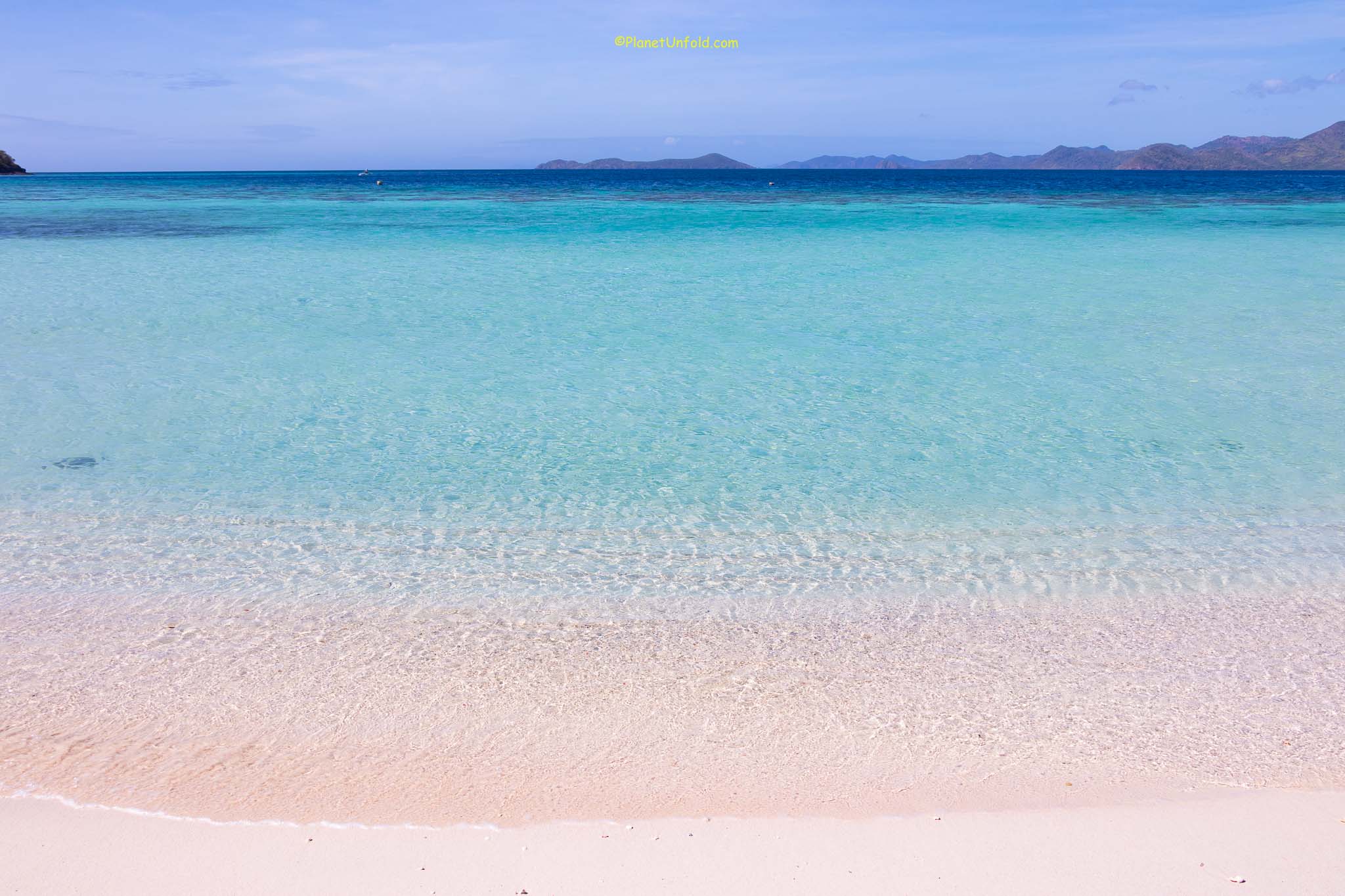 Lovely pastel display by the ocean
The seashore displays lovely pastel colours when the sun is bright. February is the best time to visit Ditaytayan sandbar as the weather is beautiful, the mornings are cool while afternoons get slightly windy and warm for a perfect summer.
Bulog Dos
Bulog Dos Sandbar & Beach
Bulog Dos is one of the many serene islands of the Calamianes. It is located near to a tip of Malaroyroy Peninsula at the northern end of Bulalacao, Bulog Dos is actually closer to Culion and Banana island than Coron. You can get customised tours including all nearby islands too.
Entrance Fee: php 150, Amenities: None
An afternoon nap hanging !!
This place has so many hammocks tied to trees, I found my peaceful spot to take a nap while MK wandered around capturing some scenic shots. Such a blissful nap it was !!
Bulog Dos is the last stop in your escape tour and it gets crowded by noon. We couldn't avoid larger groups as we reached here around 10:30 am. There is a small sandbar too that simply connects with an adjoining island in front of it. Bulog Dos doesn't have the wow factor, like Malcapuya and Ditaytayan but its still a nice place to hang around.
Know before you go!
Can't get enough of it.
Always prepare yourself with enough lifejackets, sunscreen, hats, food and drinks before you visit these wonderful islands as there are no restaurants, or shops to get anything, not even ample shades to hide from sun.
Quick Tip: The boat ride gets really bumpy both ways, especially in the afternoon, so ensure wearing a lifejacket and a strong grip on the boat handles. In the morning you may find calm sea, but while returning it is very rough. Our tour guide had to change course due to rough seas, so we got to see other lovely islets surrounding the region too.
Keep some ginger candies with you to avoid sea sickness.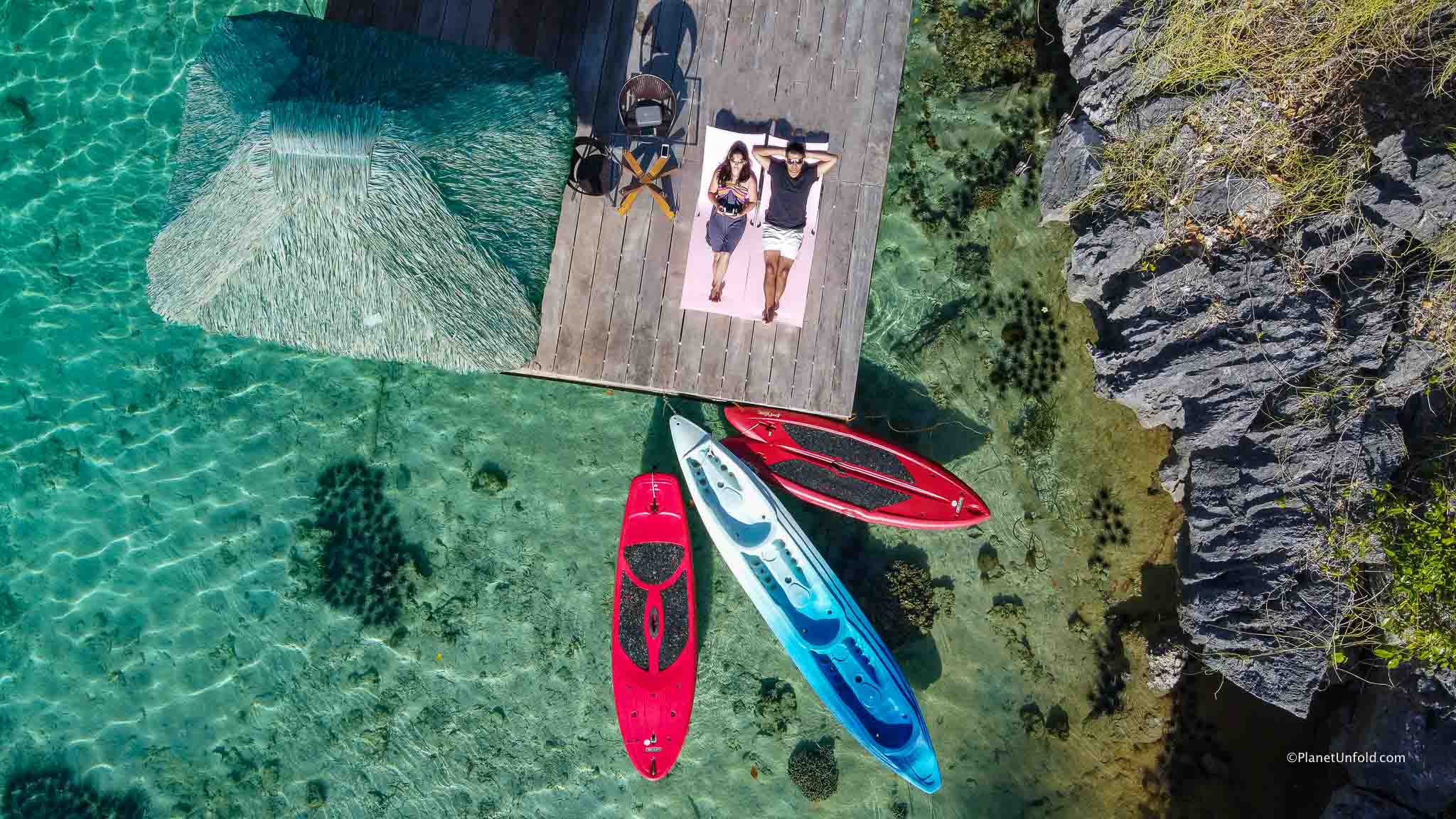 An Epic Coron Island Houseboat Stay
A unique stay in Coron island, Philippines, Amazing places to see, recommended Coron tours and things not to miss.
read more..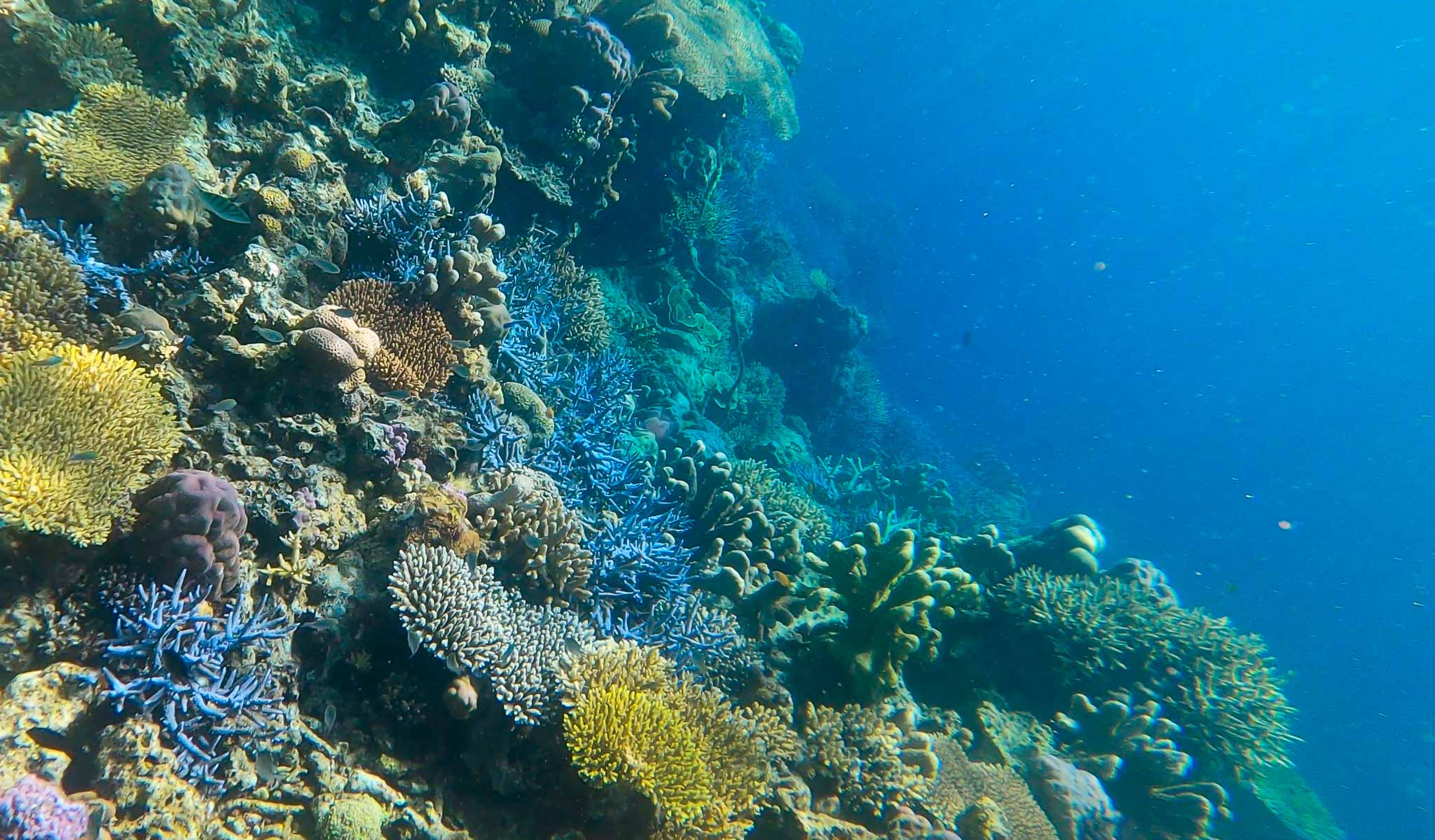 Coron Island Hopping: Most Beautiful Places to See
Recommended Coron Island spots to explore, tours and itinerary. Unique stay and things to do, know before you go.
read more..
What can Indians eat in South Korea?
What can Indians eat in South Korea?
https://www.planetunfold.com/wp-content/uploads/2019/07/IMG_0775-Sweet-Potato-1-1024x761.jpg
1024
761
Sheetal Khatri
https://secure.gravatar.com/avatar/a8c4e10205dce919119e3338d8d5269d?s=96&d=blank&r=g
Summary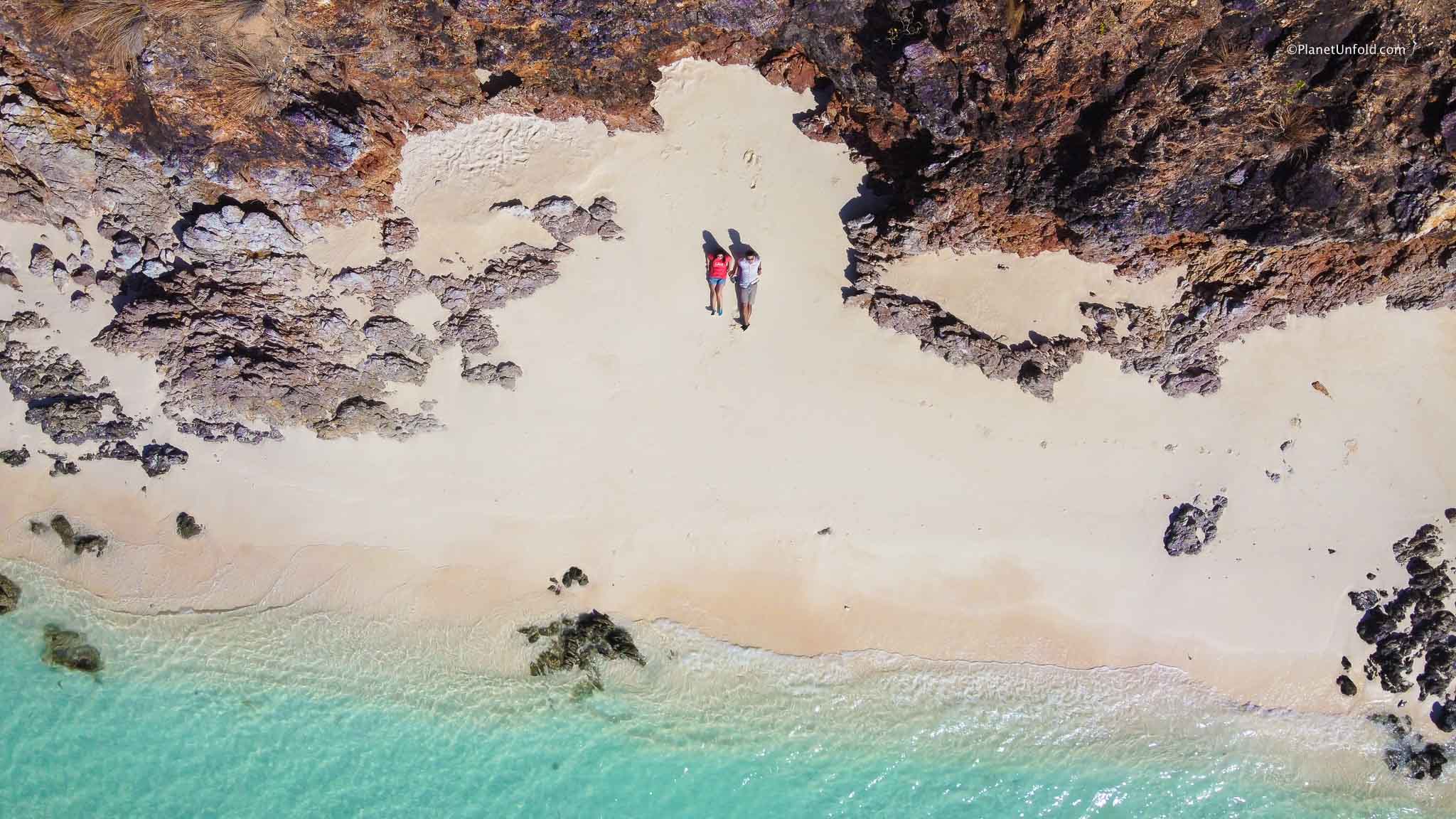 Article Name
Escape Tour in Coron Palawan
Description
An Escape tour in Coron Palawan is ideal for couples and honeymooners as it takes you to explore three exotic destinations surrounding Coron island.
Sheetal Khatri
planetunfold.com
https://planetunfold.com/wp-content/uploads/2019/09/Final-logo-1.png