Gorgeous Day Drive Spots from Kaohsiung to Kenting
(Day 5)
Kaohsiung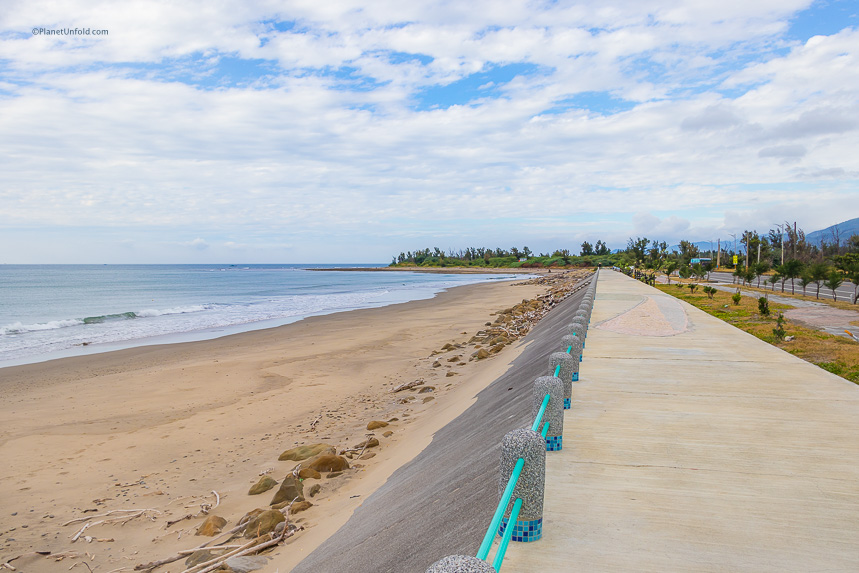 Kaohsiung
We weren't really over the mystic nature around Nantou in the heart of Taiwan when we reached Kaohsiung, the southernmost and second largest city of Taiwan which is also a port. The city is well known for its numerous sky scrapers, nature parks, ponds, lakes and temples, cruises and cafes beside stunning coastlines, which are all worth taking a stroll.
We drove for about 3 hours (210 km) to reach Kaohsiung from Yuchi township and could feel its charming vibes as soon as we entered the city passing a transitory highway. The floodlit towers display robust sense of a well-developed, hi-tech city in the evening.
What to see?
Liuhe and Ruifeng are the major night markets here. Kaohsiung is also home to Love river, Dragon and Tiger Pagodas located at Lotus pond in Zuoying district, one of the most scenic areas. Spending around 2-3 days in Kaohsiung shall be ample to experience the city's architecture, museums and shrines, culture, high-end malls, night markets and remarkable shoreline regions.
Recommended Stay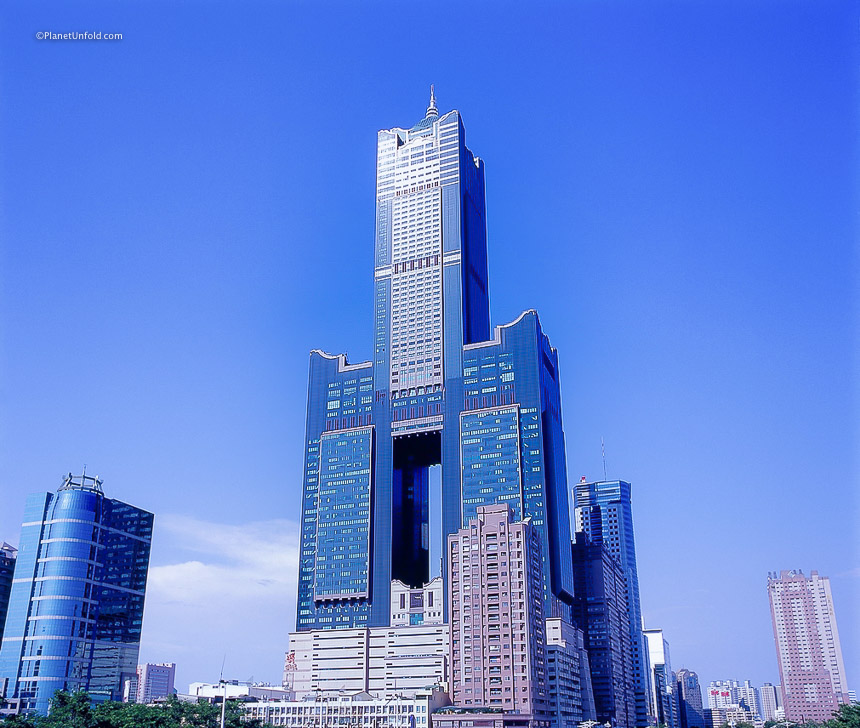 85 sky tower
Kaohsiung being established along the southern coast of Taiwan has numerous beach hotels, if you are looking for secluded abode. But if you wish to explore the city, we recommend staying at 85 sky tower (also known as Tuntex Sky Tower) in Lingya district. It is renowned for offering views overlooking both city and ocean. This is the tallest building here with 85 stories and an observation deck at 74th floor for the views.
Quick Tip: Make sure to book above 31st floor to get undisrupted views from your room, we booked a spacious room with wide glass window through Airbnb. The price range is between SGD 70-90 per night. The self-check-in was easy from the service desk at 12th floor. The only challenge is to find the parking spot closer to lift, otherwise you will have to drag your luggage all the way. We asked our host about it who suggested us to park at either 129 or 115 inside b4 and b5. Also, in Taiwan, many secured parking lots have limited opening hours, be sure to check that before you go.
Seeing Around
The neighbouring area constitutes city center with various shopping malls & streets, night markets, metro stations and numerous eateries, it was happening and very easy to commute around. The tower itself features a few cafes and shops which comes handy to have food or stock up supplies.
We only opted to halt in here for a night, took a leisurely stride along the neighbouring streets and stocked up supplies for the next day which we spent exploring the southern edges of Taiwan.
Day Drive from Kaohsiung To Kenting
A day drive alongside coastal road allowed us to stop by several gorgeous spots of Kaohsiung to brinks of Pingtung County and Hengchun until verges of Kenting National Park. Some of the points were isolated and aren't yet identified on google maps. Here's a list of scenic spots to hop on during the day.
Hengchun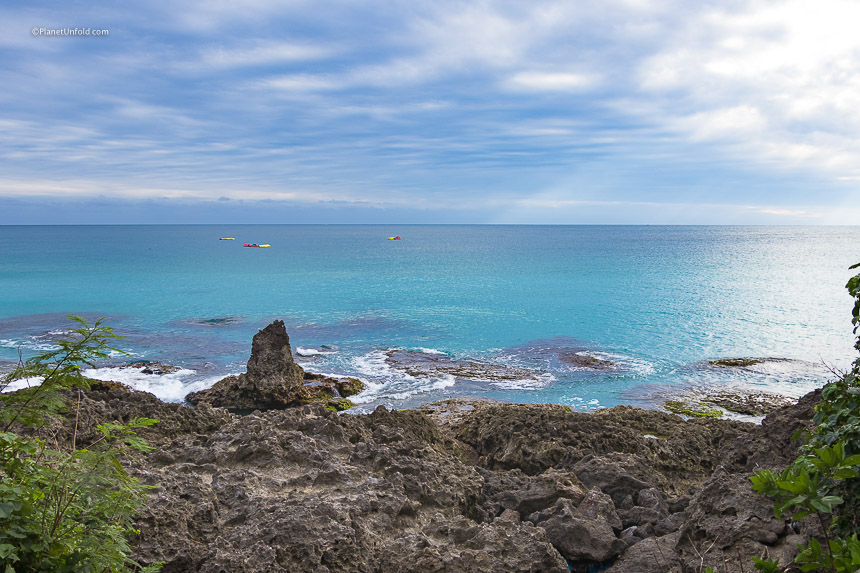 Hengchun
The only castle town in Taiwan has a history of collision with various cultures. The urban township has been developed over the years due to increased tourism at Kenting National park. The below coastal edges are worth spending time here.
Baisha Beach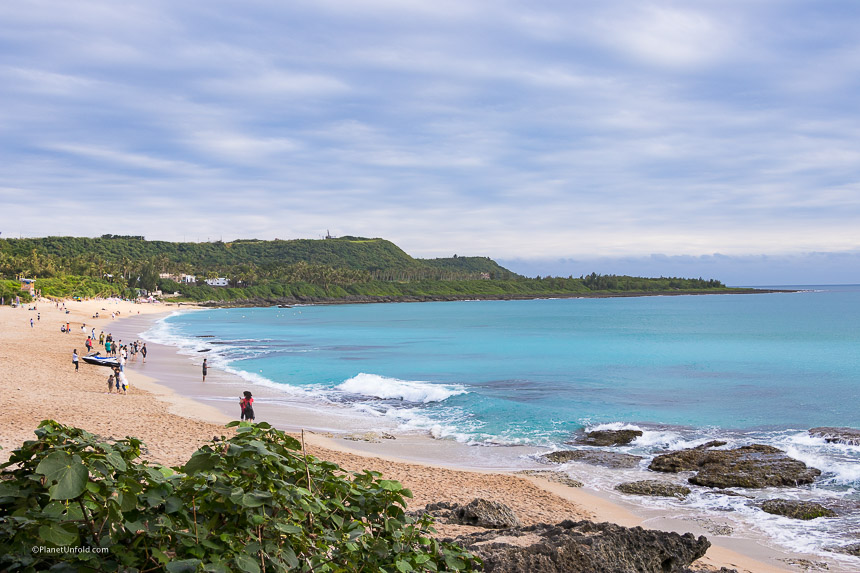 Baisha Beach
The same coastline prolongs to access for white sand bay. There is a parking fee of NT 50.
Maobitou Park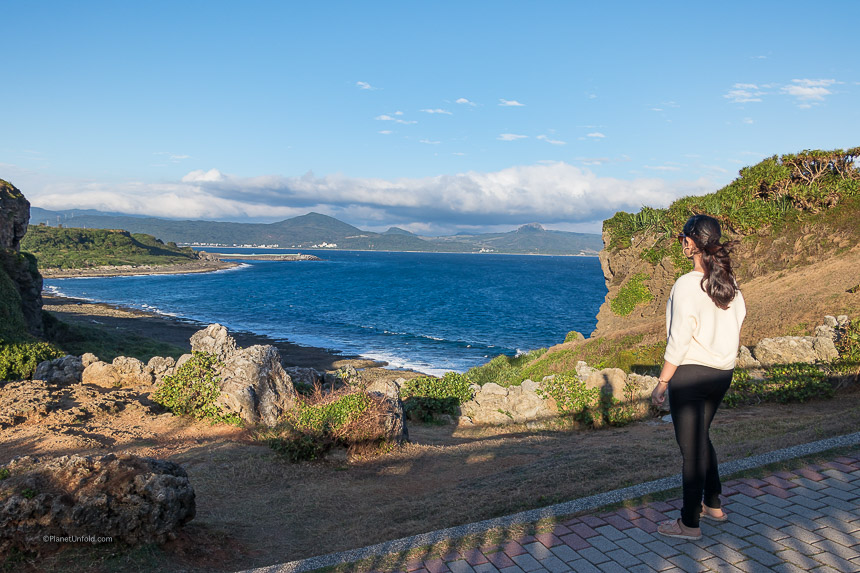 Maobitou Park
This park is located at Xiaquan road and has no entry fee but a parking fee of NT 30 per person. The segment features a huge piece of coral projecting out into the sea which looks like a crouching cat, hence got its name 'Maobitou' which means cat's nose and head. The ocean views of Taiwan strait are magnificent with spectacular coral landscapes eroded by waves.
We bought some delicious fresh fruits from the shops at the entrance, totally worth it and this place marks the threshold of Taiwan's custard apple territory. Moving on further on Daguang road you can find a chain of restaurants too.
If you decide to spend your evening at Hengchun, don't miss the natural fire at Chuhuo around sunset and a seaside dinner at Houbihu, which is also a good spot for skin diving and snorkeling.
Kenting National Park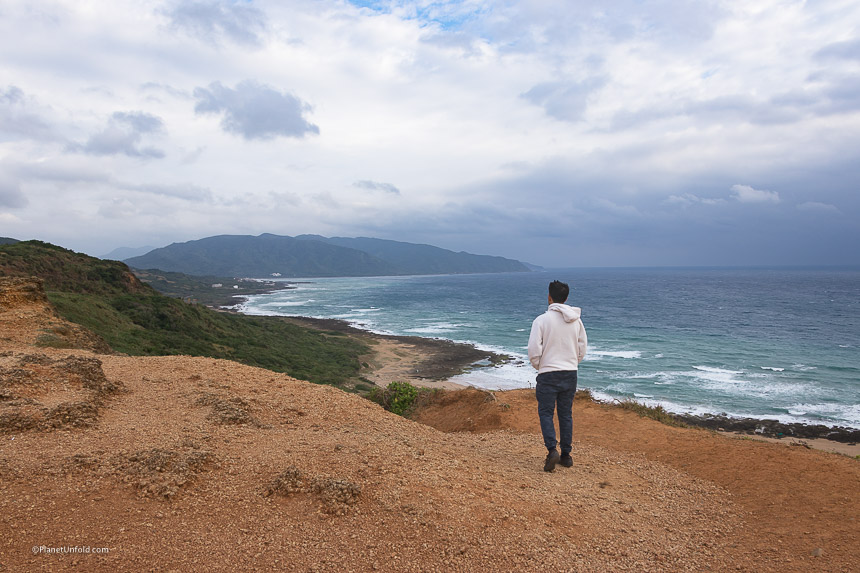 Kenting National park
The most picturesque and distinguished landscape of Taiwan encapsulating southern countryside (more than 33000 hectares) of the island is proudly known as Kenting National Park. It occupies the Hengchun peninsula around edges of Pingtung county. It takes about 3 hours of drive (107 km) from Kaohsiung to reach here.
The landscape is home to exotic white sand beaches, coral reefs, natural caves and mountain peaks. It features rare topographical backdrops and valued ecologies. One can spend at least 2-4 days just exploring this enormous slice of gorgeous nature.
Tours are provided here to explore the surrounds along with many water activities like scuba diving, banana boat, water scooter, submarine, and coastal diving.
Opening hours: 9:30 am to 5 pm (no entry fee).
Some remarkable spots not to skip are:
Eluanbi Park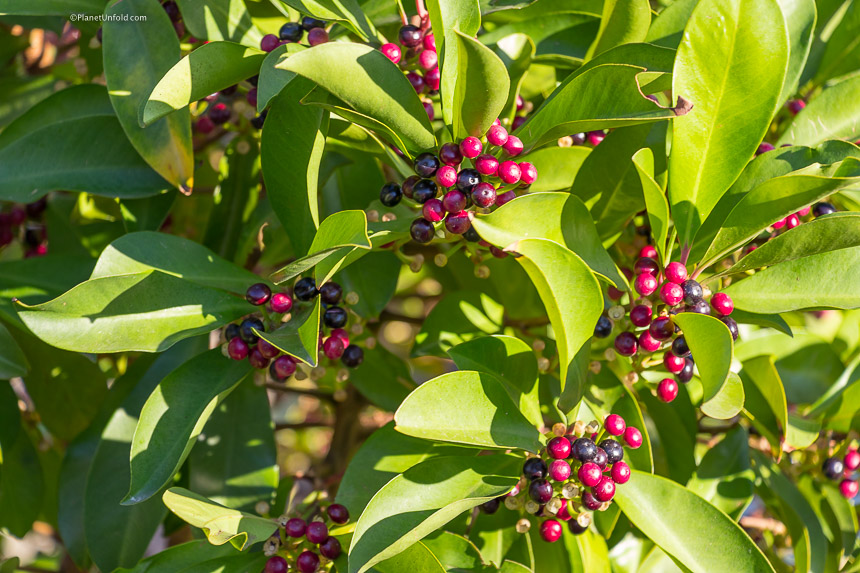 Eluanbi park
The region behind Eluanbi Lighthouse along the coast, has an ecology reserve area with impressive magnetisms such as gravel seashores, fringing reef bays, rocky coasts, limestone flatland cliffs, lighthouse, remote mountains and river mouths.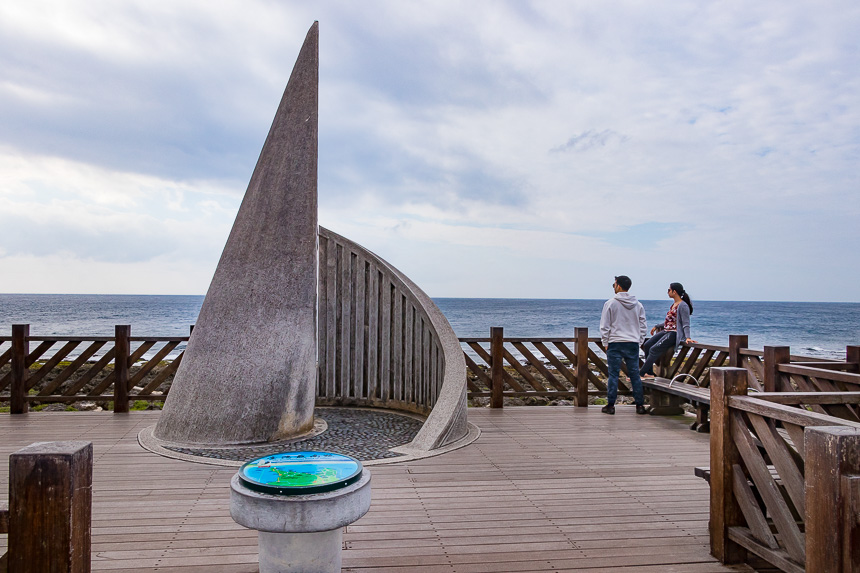 Southern most point
The southernmost point of Taiwan which is a short walk away from parking lot, also has a camping area nearby.
Longpan Park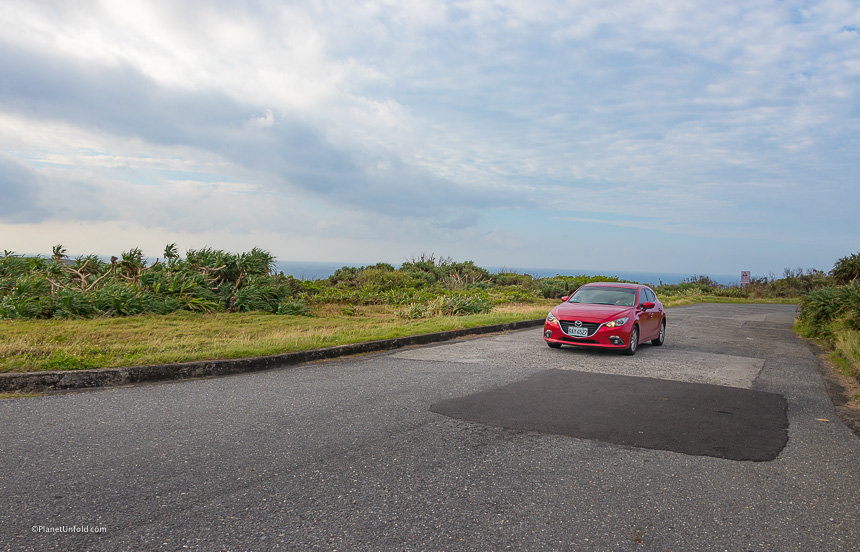 Longpan park
Longpan park is paradise for those who crave for sunrise moments or starry night skies. The desolated cliffs athwart wide prairies are located at eastern margin of Kenting (3.4 km from southernmost point), perfect to overlook the whole creek past Pacific Ocean. The roads are all sealed and clean, they also have a bus 8249 accessing this segment thrice a day.
Feng Chui Sha
Feng Chui Sha
Feng Chui Sha is located on Jiae road, further 3km from Longpan park. As the name implies, this place is extremely windy and blows a lot of sand in the surroundings. You can walk down to the beach and sand dunes for majestic coastline views as well as snorkelling. Camping isn't allowed here and nothing is available nearby. The nearest accommodation options are at Jialeshui, Manzhou and Eluanbi.
Accommodation
Staying at Kenting National park it really a matter of preference since it has many seaside hotels and beach houses. On the other hand, various savannah fragments are also preferred by people who enjoy greenery more than shores.
Some relevant areas to consider are Kending road (west), where most hotels are located alongside many restaurants and markets, Eluanbi (south) area is popular too. If you are further on route and don't want to go back, then pick a place further to Manzhou beach (east).
Sunset Sail-A Romantic Dinner Cruise in Singapore
Sunset Sail-A Romantic Dinner Cruise in Singapore
https://www.planetunfold.com/wp-content/uploads/2018/09/IMG_4399-thumb-1.jpg
360
240
Sheetal Khatri
https://secure.gravatar.com/avatar/a8c4e10205dce919119e3338d8d5269d?s=96&d=blank&r=g
Summary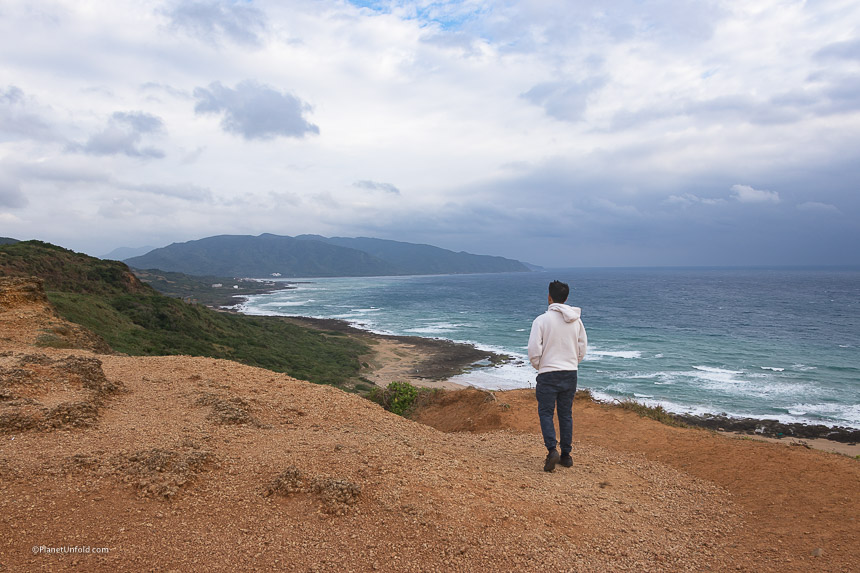 Article Name
Gorgeous Day Drive Spots from Kaohsiung to Kenting
Description
A road trip self drive route exploring stunning locations in the southern slice of Taiwan along with gorgeous landscapes of Kenting National Park. Find out all about touring the south, where to stay, what to eat and top activities to indulge into.
Sheetal Khatri
planetunfold.com
https://planetunfold.com/wp-content/uploads/2019/09/Final-logo-1.png