How to Spend Two days in Kuala Lumpur, Malaysia
"Duos retreat, watching sky-scrapers, long street marches, late night chatters, teasing our taste buds with novel cuisines, tons of photography and being naughty to test your guy's serenity while the girls shop 😉
Kuala Lumpur, the capital of Malaysia, is the sixth most visited city in the world. It's service-driven economy, plentiful worldwide hotel chains, cultural diversity and a variety of shopping markets makes it quite popular for tourism.  I also heard that The city is also home to British colonial-era landmarks such as the Kuala Lumpur Railway Station and the Sultan Abdul Samad Building.
Exploring Kuala Lumpur, Malaysia
We kept this a two-day jaunt with our friends who had visited us after a long time.
A direct flight from Singapore takes an hour to reach KL and the hotel check-in time was 2:00 pm, so we planned to reach accordingly with minimal belongings.
Petronas Twin Towers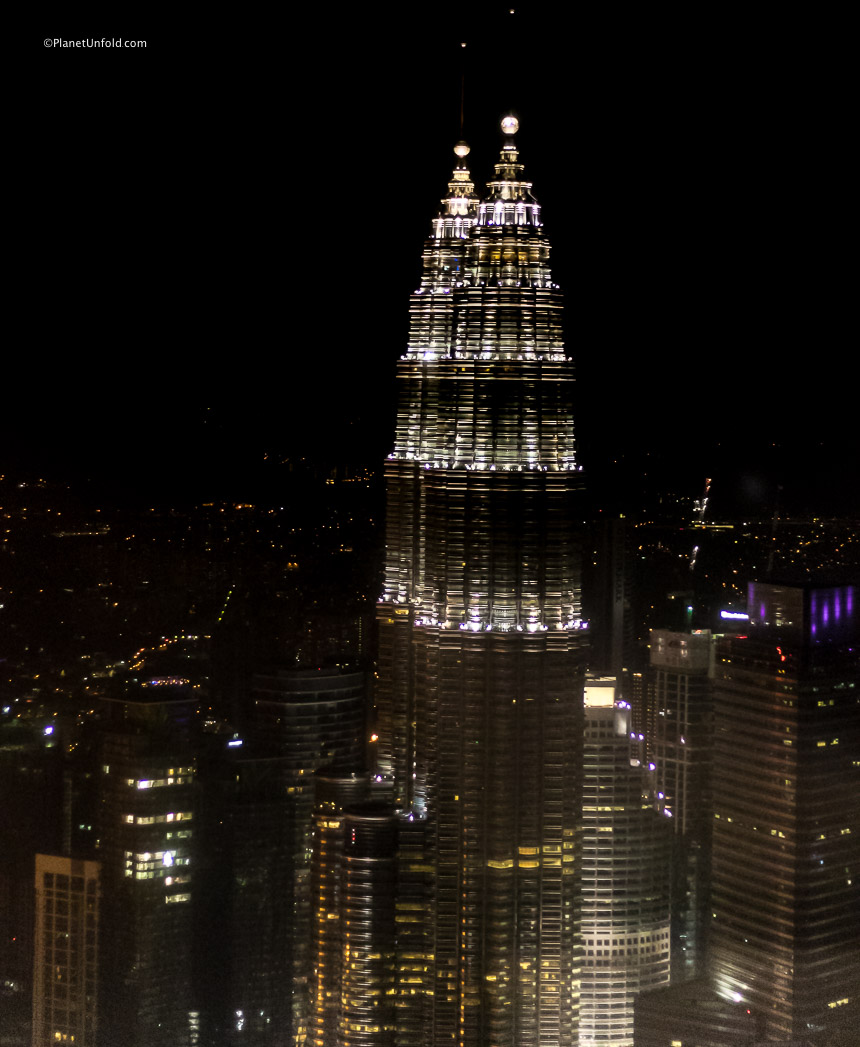 Twin Towers, Kuala Lumpur
We reached around 4 pm and checked in. Then left the hotel and walked for the 451m-tall Petronas Twin Towers, a pair of glass and steel skyscrapers with Islamic motifs dominating the modern skyline of KL.
The towers also offer a public sky-bridge and observation deck.
As we reach there the weather was cloudy along with occasional sprinkles giving us a sense of freshness after a flight journey. We could fortunately capture a few really good photographs.
While we roamed around the tower, there was slightly some crowd, people came with families, small children seem to had fun running around.
A big fountain lies in an artificial lake just opposite to the mighty towers adjoining some a park to provide better views and angles for photography with Petronas. A few vendors approached us trying to sell stuff but didn't bother too much.
We were late to visit the observation deck, however no concerns as there are more options in KL to do the same.
We moved on to see KL tower which is walkable from Petronas, the engineering marvel
could not be ignored as we walked down the streets towards our next destination that was The KL Tower.
KL Tower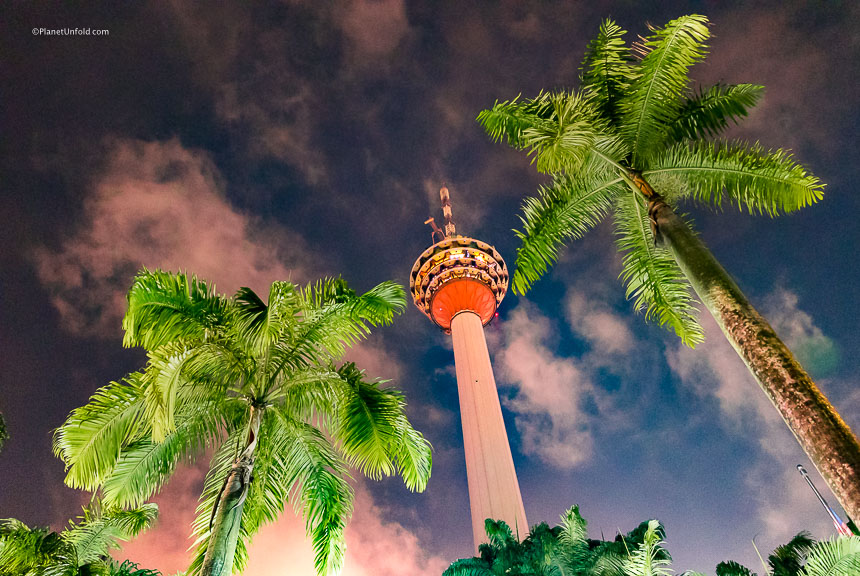 KL Tower, Malaysia
This one is the 7th tallest freestanding skyscraper in the world used for communication purposes. It has 3 levels for viewing and all have different ticket prices.
The area near the hotel was quite happening in the evening due to its shopping lanes with piles of true copy products, clubs, restaurants, bars and discs. The lanes were quite long and we enjoyed the next day shopping in the local markets nearby the hotel. Surely the prices were way reduced than in comparison to Singapore markets.  We had no complaints with the food in Malaysia, it's really good in offering Asian varieties to food lovers.
Where we stayed?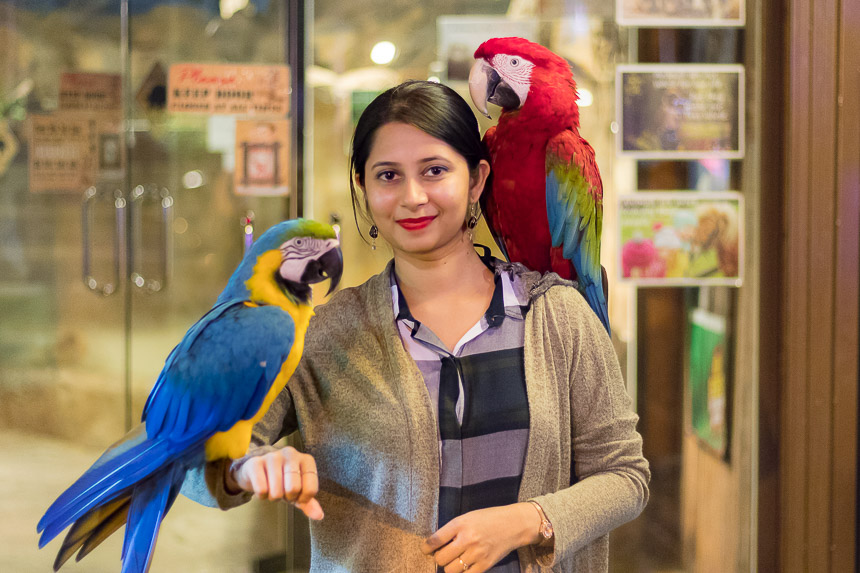 Lovely Macau
We booked "The Federal" hotel in KL and stayed for one night, costed us SGD 200 approx for Superior room with breakfast. The hotel was clean and good with the view of Petronas from the window.
Overall, we could not explore much in a two days' time, however one of us had already visited Batu Caves before, which is a limestone hill that has a series of caves and temples within caves, in Gombak, Selangor area, it's a 'must see' place.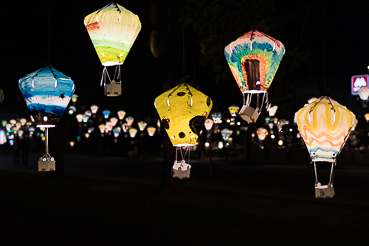 The Phenomenal Sojourn in Taitung
The Phenomenal Sojourn in Taitung
https://www.planetunfold.com/wp-content/uploads/2019/03/IMG_6736-lanterns-thumb-1.jpg
369
246
Sheetal Khatri
https://secure.gravatar.com/avatar/a8c4e10205dce919119e3338d8d5269d?s=96&d=blank&r=g
Summary
Article Name
How to Spend Two days in Kuala Lumpur, Malaysia
Description
Things to do in Kuala Lumpur in two days. The capital cosmopolitan of Malaysia offers something for everyone. Learn more about what all you can see if you only have a day or two here.
Sheetal Khatri
planetunfold.com
https://planetunfold.com/wp-content/uploads/2019/09/Final-logo-1.png