Must see places in Phuket, Thailand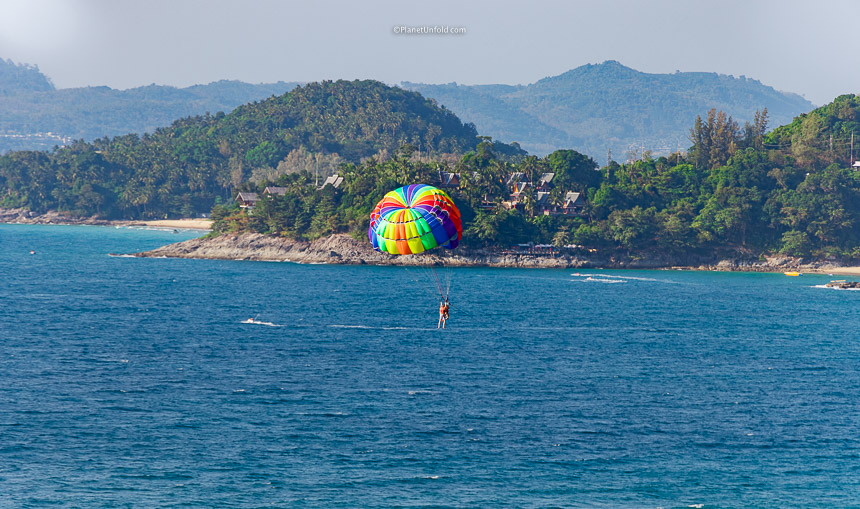 Phuket, Thailand
"If you envisage lying on soft, sandy, sun-kissed beach admiring the prolonged coastline while calming yourselves with varied reflexologies, occasionally relishing Thai delicacies, then one of the Thailand's most stunning and rocky island renowned as 'Phuket' is not to be overlooked"
Phuket, one of the most beautiful, serene and tranquil island in the Andaman Sea. It has rainforests, many mountains, amazing coastlines and popular beaches situated along the western shore. The island is home to many luxurious sea view resorts, spas and restaurants. Phuket City, the capital, has old shops and busy markets. Patong area is the main resort town that has many nightclubs, bars and discos and many local shops.
We spent 5 days and 6 nights exploring Phuket in its peak season. Other than Phuket, for most of the places that we went exploring, we always like to reach one night earlier in order to start fresh and early in the morning next day, always saves time. Another aspect is to get the right sunlight and ample time in the morning for photography.
We planned our itinerary in such a way that avoided unnecessary stress and added more fun to the trip, overall balancing both exploration and relaxation within 5 days. Hence we booked 3 tours that are known to be the best and must see attractions in Phuket, The Similian islands tour, Phang Nga Bay tour and Siam Niramit Show. Since we booked all three via the hotel, they provided us one complimentary tour which included Big Buddha, View Point, Gem Gallery and Chalong Temple.  In between these tours we spent two days relaxing, enjoying spa and walking through the nearby local market areas.
Day 1 at Similian Islands
Snorkelling at Similian Islands
The moment we saw its pictures; we simply could not miss the excursion to one of the most beautiful spot in Thailand. The Similan Islands is a part of Phang Nga Province in the southern Thailand made up of a group of islands in the Andaman Sea. These are popular for its pristine beaches, snorkeling and diving spots.
In all the reviews that I read before going, people call this place a paradise with incredible fishes and corals in natural setting as it's also a national park totally intact. It also has tropical rain forest consisting mainly of large rubber trees, numerous species of palm, vine and bamboo trees.
As I mentioned above that we booked this tour through the hotel itself, they had provided us with the tickets and pick and drop arrangements. The tour costed us THB 3900 per person and included 3 meals during the day along with the equipment required for snorkeling and diving (fins, snorkeling mask etc.)
Our day started at 6 in the morning, a pick-up was arranged from the hotel and few more people were picked-up on the way towards the port we reached in about 2 hours. As soon as we reached the port, we observed a small crowd with majority of middle aged, few kids and few old aged couples making a group of about 25-30 folks for each speedboat.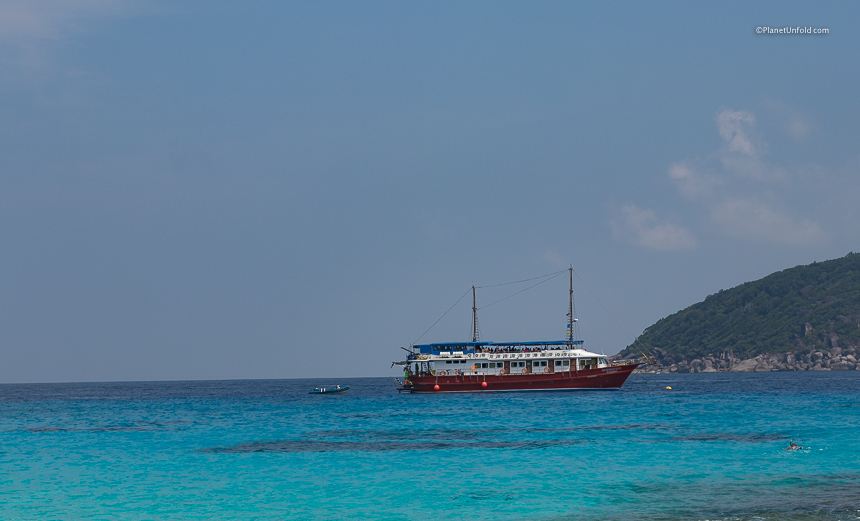 Beach at Similian Islands
We were greeted and introduced to our tour guide for the day and then offered a light buffet breakfast. He briefed us about the itinerary for the day, do's and don'ts, general safety guidelines. They selected such timings to cover the four islands (Koh Miang, Koh Payu, Koh Similian & Koh Ba Ngu) so that higher tides could be avoided and the group can have fun. Any footwear is not allowed on either of the islands to prevent ruining the natural habitat, hence our footwear was acquired before we entered the boat.
We started with Koh Miang for its white sandy beach, the sand was the finest sand that has ever felt by our feet. The beach was rocky and we could see colorful fishes from the very coast line near the rocks. One can see the fishes even without having to snorkel.
Spending some time here was relaxing after a speedy boat ride, there is a small shop to enjoy drinks and snacks, restrooms were clean and folks are given time to explore rest of the island for about 45 minutes.
We then moved on to Payu island for about half an hour to snorkel, see amazing corals and fishes, we weren't allowed to stand in the water as to prevent destroying the corals, also there is no beach area to relax, we had to directly get down from the boat into the water.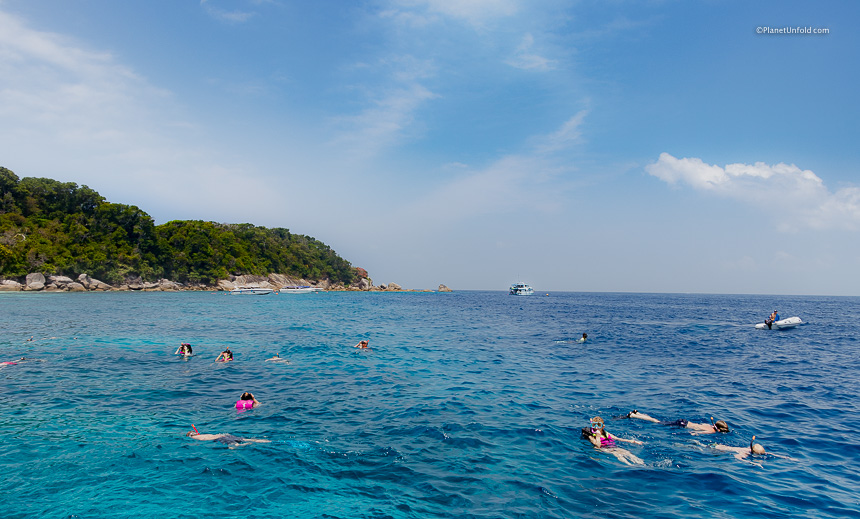 Ba Ngu of Similian Islands
The third snorkeling stop was again without beach area, of Ba Ngu island, this place also had panoramic views of the bay and was not at all crowded except for one private yacht. Here we enjoyed a different variety of colorful fishes. After a while it really felt like a long day and made us hungry by the time.  So further we headed for a buffet lunch at Similian island. This one has an awesome view point, a huge boulder shaped like a sailboat, known as "Sailing rock" after walking uphill for about 10 mins, and to reach there we had to cross a rocky coastline once after getting down from the boat.
Iguanas could be seen walking carefree amongst people here, posing for photographs 😉
We get about an hour and then returned back, they also offered us a buffet dinner before dropping us home.
Overall the day was a jam-packed island hopping encumbered with water activities, scenery, fishes & corals, rocks and sun-kissed beaches, local Thai food a little motion sickness and loads of cherished memories for life.
Day 2: The Cultural Show
Thailand mainly follows Theraveda Buddhism amidst people but also has a traditional history that integrates great deal of inspirations from China, India, Combodia and the entire South-East Asia.
Before visiting we went through some general rules about behavior in Thailand and found that there are certain points to be kept in mind such as Thai people avoid touching each other's head as they believe it as the most sacred part of body. They also greet by joining hands as Indians and Indonesians do, so it was important to return the greeting in the same manner.
A 'Thank You' and a 'Smile', never hurts anyone right! Also they have great respect for their King, so people who come from democratic countries shall think twice before passing any comments that might offend.
We came across really marvelous Thai cultural shows called 'Siam Niramit' and 'Phuket Fantasia'. Both are equally great but differ the target audience in their flavors.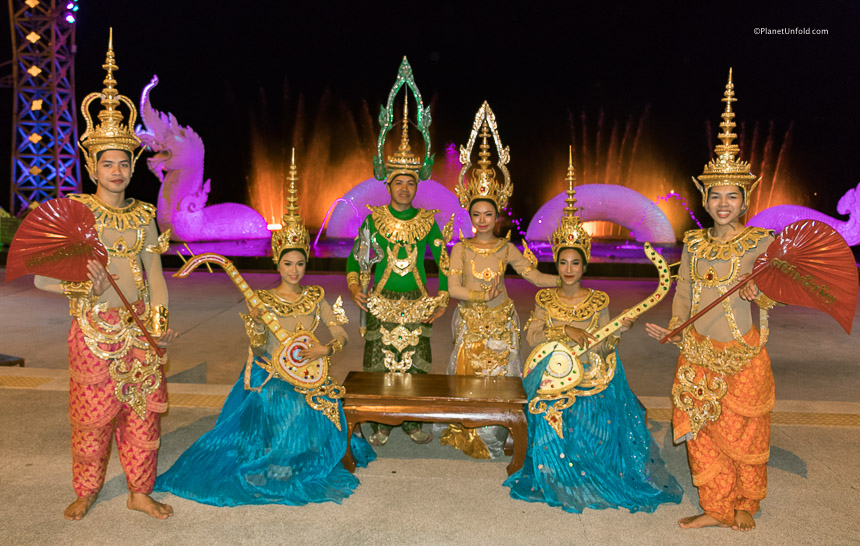 Siam Niramit Show
Siam Niramit focuses upon the blending of cultures since the initial memoire of the country however, Phuket Fantasia has fun and entertainment content best for families and children.
Both have a plethora of picturesque costumes in it and are performed by hundreds of actors together.
We chose to go see 'Siam Niramit'. Apart from the stage show they also have traditional 'Kick Boxing' and a 'Thai village' set up at the entrance. The Thai village was beautifully decorated and we could sense the village feel in its ambience.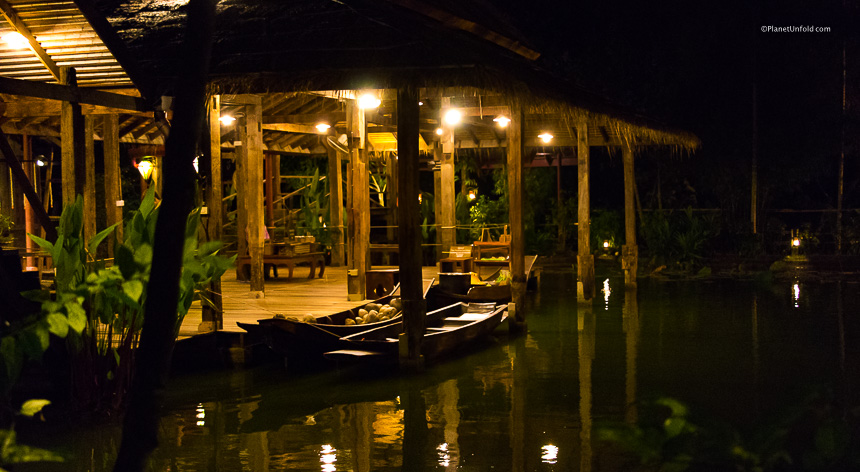 Thai Village in Siam Niramit
They offer a big fat buffet dinner before the show, with a blend of intercontinental cuisines, definitely worth a try.
Photography is not allowed inside during the show, but the gathering may meet the actors post show and click pictures with them as they stand out in costumes for some time.
The cost we paid for this show was THB 2550 per person including dinner.
Day 3: Phang Nga Bay Tour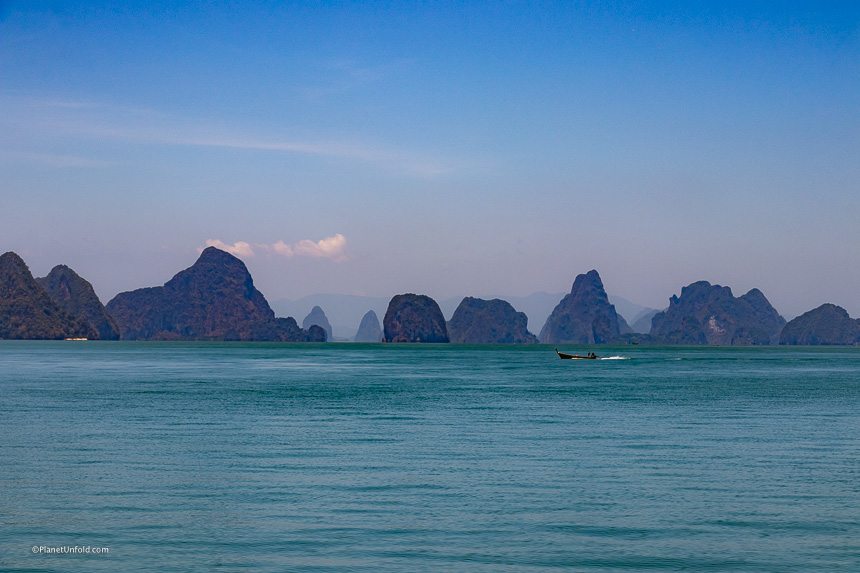 Phang Nga Bay, Phuket
A pigeonhole of limestones, cliffs, mangrove forests, eye catching rock formations and minor islands is how to portray Phang Nga Bay. It rests integral between southern Thailand's mainland and Phuket Island, also known as Ao Phang Nga National Park.
A few of its islands are actually renowned too, like Koh Tapu, known as James Bond Island for its appearance in a Bond movie long back. Koh Phanak Island is known for bountiful caves and lagoons.
The waters are peppered with coral reefs. An idiosyncratic feature of Phang Nga Bay, are the absolute limestone formations precipitously settled atop the emerald-green waters.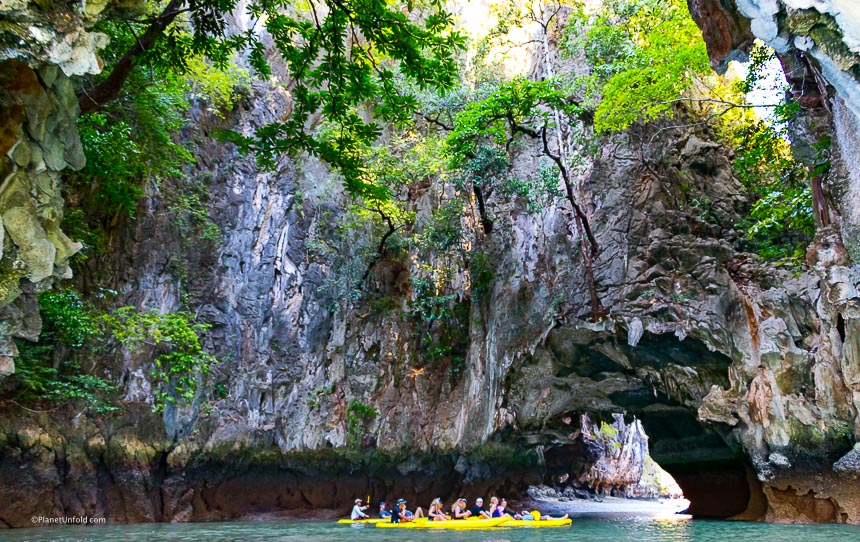 Canoeing at Phang Nga Bay, Phuket
We booked a day tour for the same and started around 10 am picking up others. It was a cruise style 2 deck ship; we were given a short briefing and light buffet breakfast.
It took us about 40 mins to enter the bay waters where we explored stunning hongs and natural bat caves canoeing with our guide.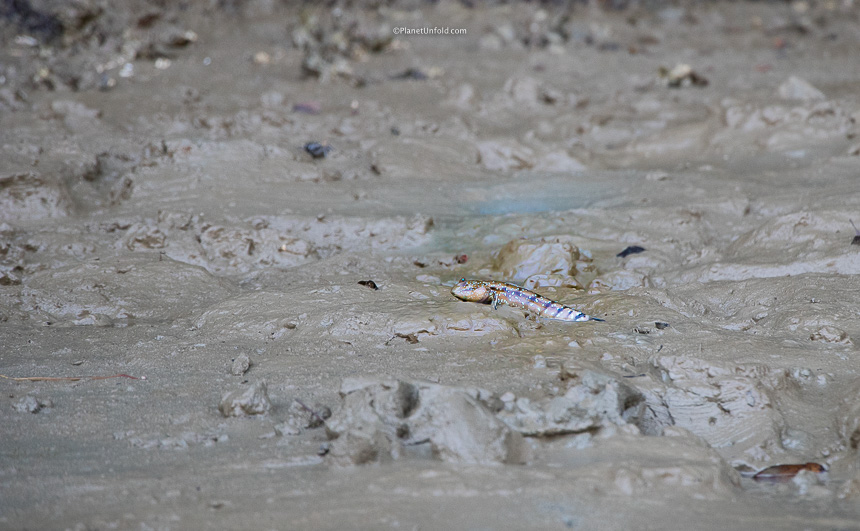 Mud skipper
We saw small mud skippers, fishes (amphibians) active when out of water using their pectoral fins to walk on land. These fishes look like lean frogs with protruding eyes and blue marks on their body. Luckily we could capture a few close shots only to admire the beauty of this little rare creatures.
They took us for canoeing three times at different stops and even gave us time to explore canoeing ourselves in the calm water of the bay, I must say that was the part were had utmost fun.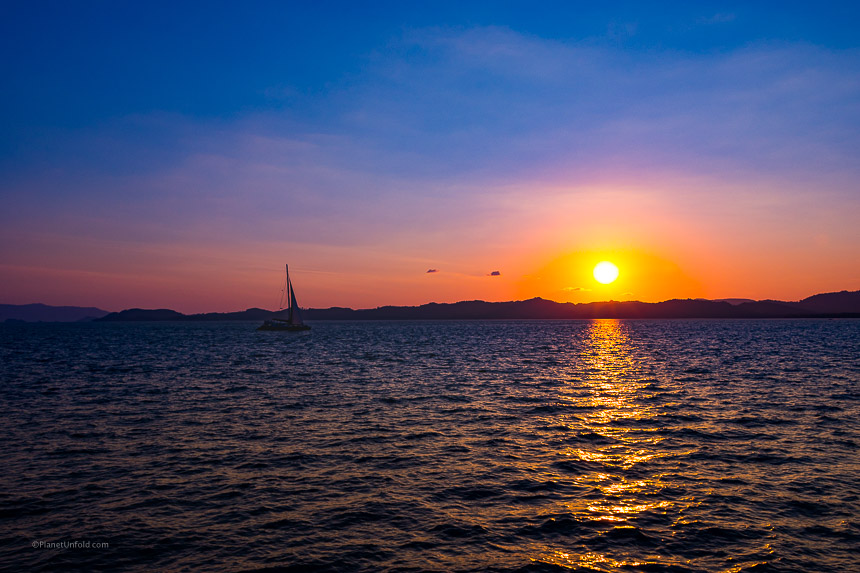 Sunset at Phang Nga Bay, Phuket
We witnessed the most beautiful sunset from the deck and also prepared Loi Krathong, a traditional flower basket and a way of conveying respects to the water goddess in Thailand. We were taken inside another Hong post sunset to float the krathong into the water and while we returned, we could admire the sight of the static energy occurrence in the water which is only found in the Andaman Sea, i.e; clouds of charged droplets produced in the water when moved, only in the dark.
Made a Krathong with others, isn't it beautiful !
This was one of the most amazing tours that Phuket offers. This one costed us approx. THB 3950 per person.
Thailand is most renowned for its massage therapies and no one wants to miss one being there, so didn't we. Our day four was utterly dedicated to relaxation, trust me you will need it after longed outdoor trips.
Day 5: Phuket City Tour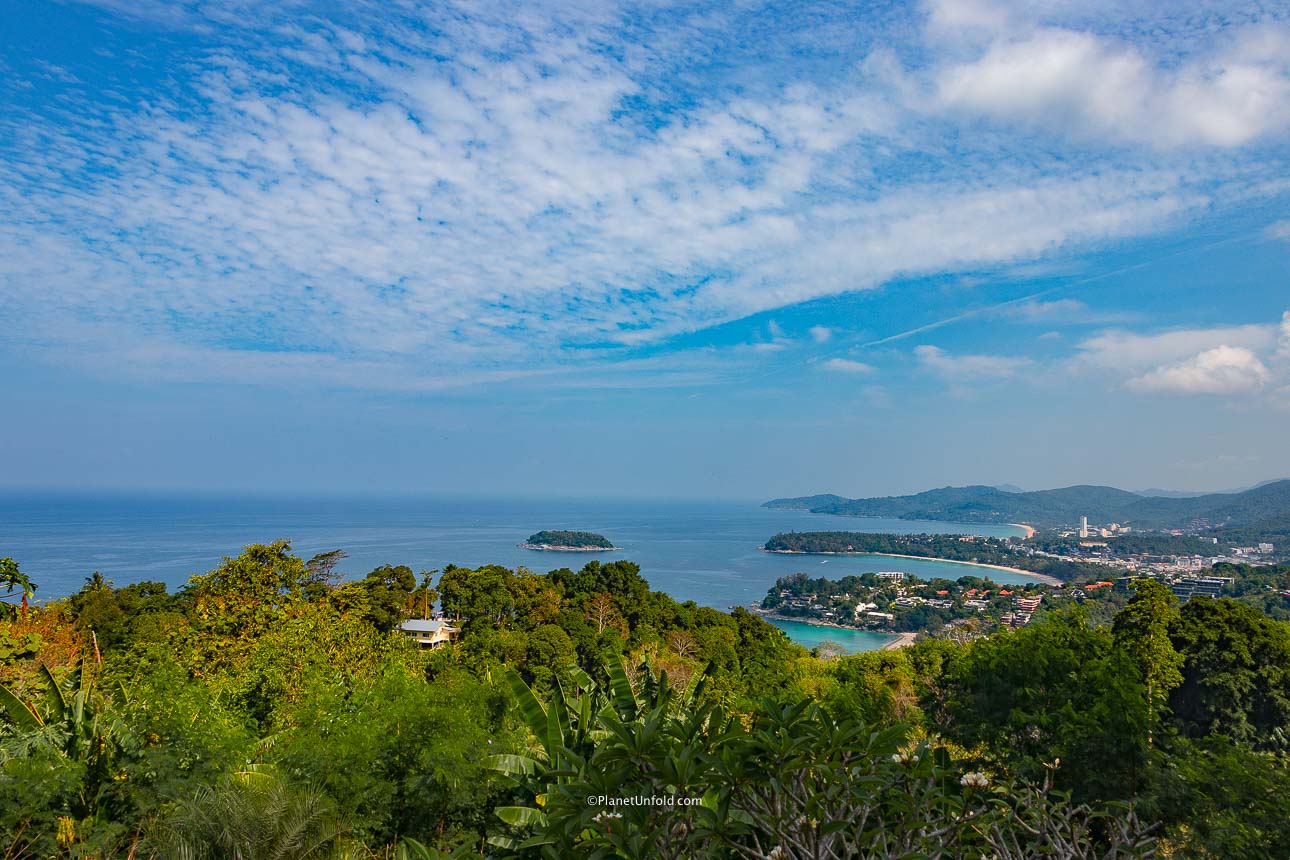 City Tour, Phuket
Since we booked all three tours through the hotel, they rewarded us with a complimentary city tour that included Karon hill view point, Big Buddha, Chalong Temple and Gem Gallery. Well, what else could we ask for?
We started at 8:30 am for the city tour. Our first destination was Karon hill view point, which is positioned on the jungle road that connects Rawai and Kata. It is an easy viewpoint being on the main road, also one of the most popular. Kata Noi Beach, Kata Beach can be seen from this point as well as the marine and numerous of islands.
Honestly, the city offers superior view points than this one, I believe this was included by the organizers subsequently for being on the way to Big Buddha.
The Big Buddha, sitting on a mountain top sited between Chalong Bay and Kata Beach, was constructed post tsunami and is now a most revered landmark in Phuket holding great importance in the heart of the city. One can also meet the monks here and get their blessings. Women need to be careful wearing divulging attire in order to avoid offending Thai cultural values.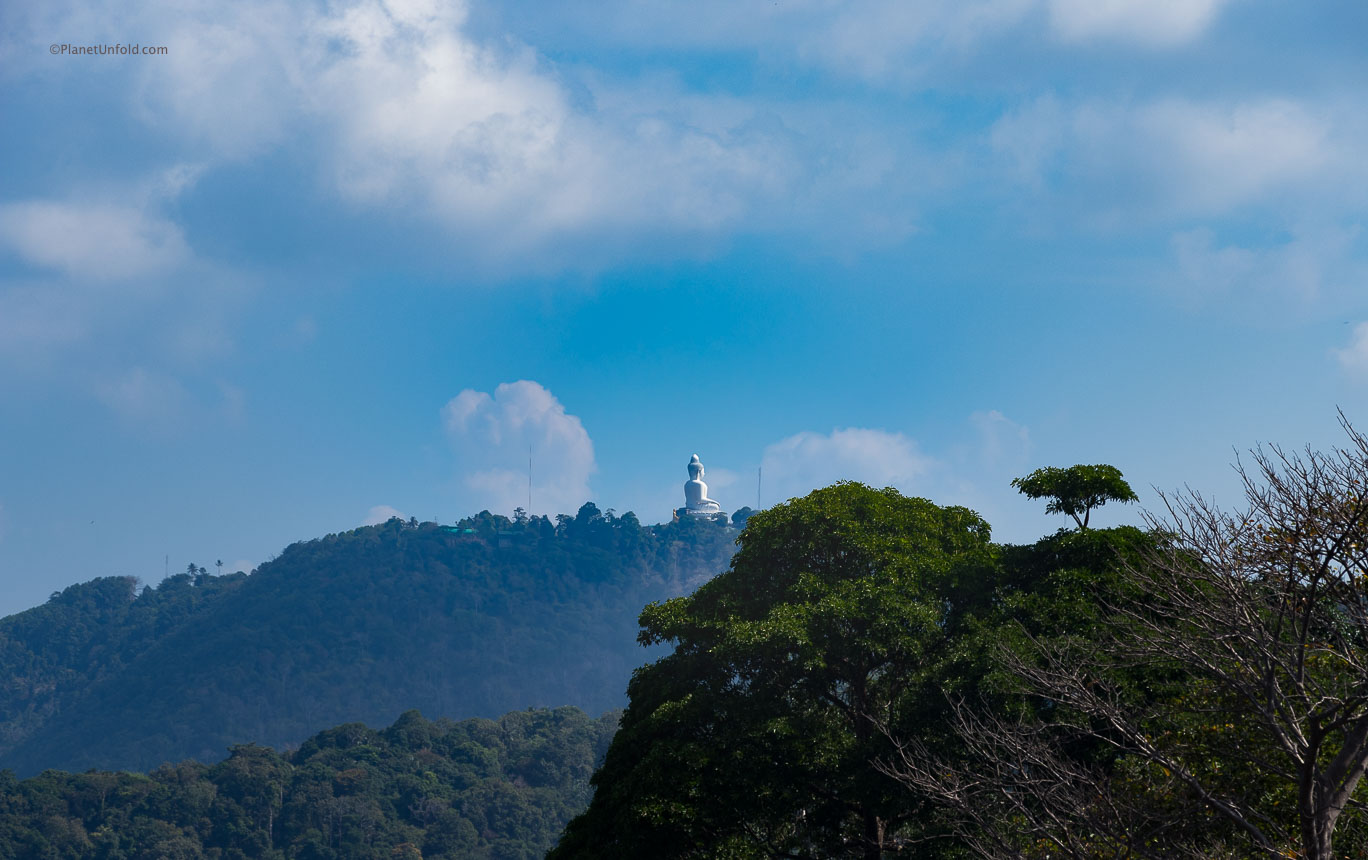 Big Buddha, Phuket
The Chalong Temple is most important and the largest of all 29 Buddhist temples in Phuket. It was nice to explore the three floored temple that has numerous Buddha idols in various postures sitting altogether in a single space.
We moved on to our last stop that was Gem Gallery, extending on a 3-acre area. Upon admission we were given a ride and enlightened about where the gems like diamond, ruby, emerald, amethyst, aquamarine, pearls, sapphires, topaz and many more are found, under what environments these are formed and how they are extracted from the earth.
Post ride we entered a vast place containing the gem factory where various samples of the original gems were exhibited along with the desks of the factory workers who skillfully cut, polished and fashioned beautiful jewelry out of the gems and flaunted them for sale in the gallery located forward.
It took about SGD 3500 approximately as in whole budget including flight, stay, tours, food expenses and airport transfers both ways.
I would suggest you to arrange the transfers on your own as they would be cheaper in comparison to getting these arranged by the hotels. The other booking costs like island tours, shows etc. have only minor price differences so it's better to save time and get these arranged by the hotel staff rather than doing it online.
While we were gathering information on Phuket tours, I noticed that there are many websites that offer variety of tours and they have narratives slightly varying amongst each other, addition of one or two spots more with the main attraction and charging more money for it, but, when you go there you will notice that these spots are closer to each other and could have been covered in the same tour without extra payment, hence we suggest you to choose your tours carefully.  Overall, the trip was worth spending a week's time.
How to choose temples to visit in Cambodia
How to choose temples to visit in Cambodia
https://www.planetunfold.com/wp-content/uploads/2018/07/IMG_3041-Thumb-1.jpg
369
246
Sheetal Khatri
https://secure.gravatar.com/avatar/a8c4e10205dce919119e3338d8d5269d?s=96&d=blank&r=g
Summary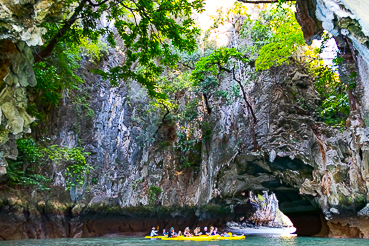 Article Name
Must see places in Phuket, Thailand
Description
Soft, sun-kissed beaches, prolonged coastlines, varied reflexology and ultimate Thai delicacies. Read our full itinerary of Thailand's most stunning and rocky island renowned as 'Phuket'.
Sheetal Khatri
planetunfold.com
https://planetunfold.com/wp-content/uploads/2019/09/Final-logo-1.png