Shiding Thousand Island Lake, Taiwan
(Day 10)
Shiding Thousand islands lake
Shiding Thousand Island Lake is probably the most picturesque lake in the north of Taiwan. It rests like a hidden gem on a mountain of Shiding district. A small island of lush green tropics in the middle of the lake encased by many islands is a perfect getaway to immerse into surreal greenery.
The lake's emerald green water fashioning a curvy path looks way more stunning than one can describe. The surroundings are also renowned for ultimate Taiwan tea culture and you can see numerous tea farms here.
The lake curve around banks
The area appears like a road less travelled since it isn't very well developed for tourism yet. We were here on a weekday and found only a bunch of locals. This also means that you need to carry you own food supplies and lots of water as there is nothing around. We didn't see any local restaurant or shops for the purpose except a few 7/11s on our way, so go prepared.
How to Reach?
It is closest to Taipei via highway 9 (approx. 1 hour drive) and easy via public transport by taking the Green #12 bus from Xindian MRT station for 'Shisangu' bus stop where you get off and walk down the hill.
Address: No.16, Shizaitoukeng Ln., Sec. 6, Beiyi Rd., Shiding Dist., New Taipei City
We took an early morning scenic drive on Hualien coast crossing Yilan county and all the way through a 14 km long tunnel, made it in about 3 hours. Yilan county coast is more than 300m above sea level and offers majestic ocean views, hence we recommend this route for a day trip from Hualien or Yilan.
Quick tip: Do make a short stop at Yilan's Cake factory museum dedicated to traditional sweets.
Best Lookouts
The map points on a hillside road facing the lake, but there aren't any designated signboards to show lookouts further. It took us some time to figure out where to go next. So we zoomed in our google maps and found a bunch of below lookouts as well as few local restaurants (none open though).
Yongan Mt. Trail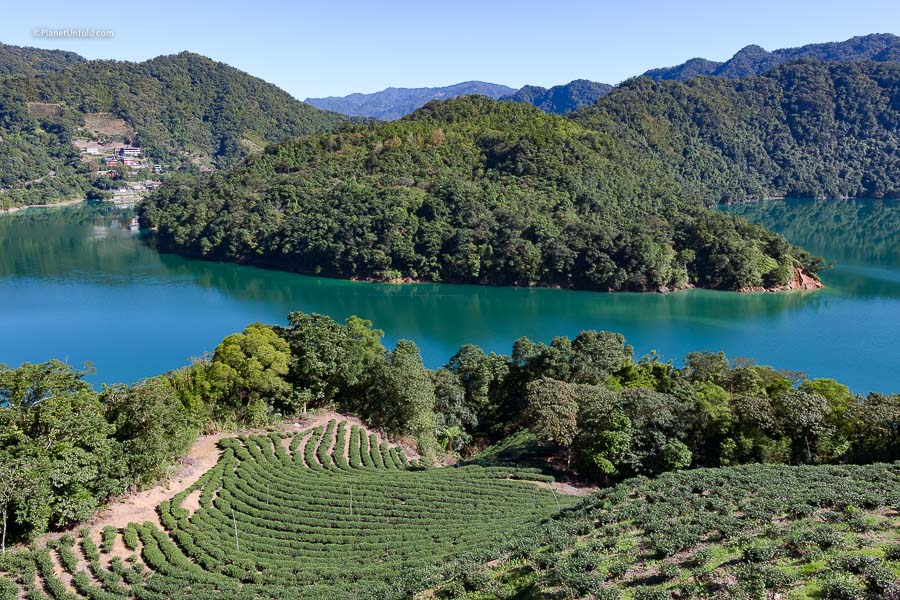 Yongan Mt. Trail
Once you arrive on the hill you'll notice detailed maps for the Yongan Mt. Trail which show each destination, route and distance. The trails have risky edges in some parts.
Bagua Tea Plantation
Bagua tea plantations
The rainfall in this region is enough along with good water drainage, which makes the lake surrounded by tea hills arranged in a straight staircase. One of the best tea plantations is at Ba Gua tea hill with an observatory for panoramic views. You can enjoy a delicacy tea and learn to make it too. The noodle soup with tea flower oil and traditional noodle pancake are quite popular here.
Tushitou and Crocodile Island Lookouts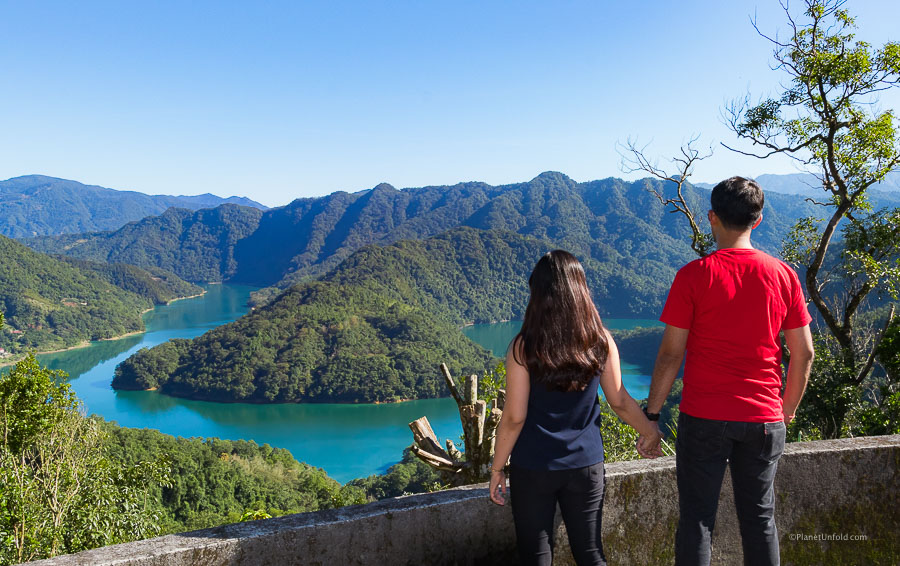 Tushietou lookout
Driving further towards Taipei you can turn in for Tushitou Lookout and Crocodile Island viewing platform from where you can get mesmerising  views of lake again. Overall the region is great for a day trip and picnic since there aren't any options to stay nearby.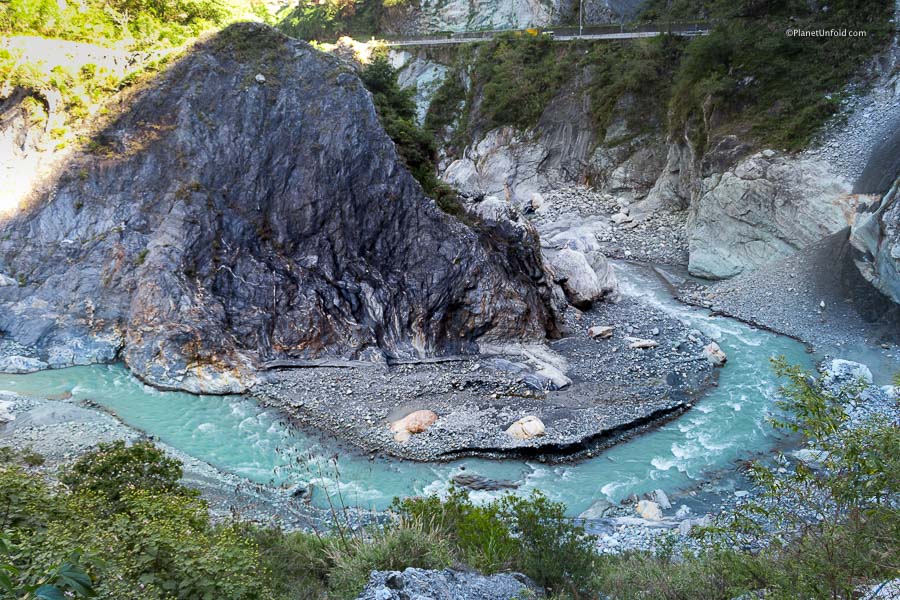 A Guide to Traverse Taroko National Park Self Driving
A day drive itinerary/route for Taroko National Park. Top spots and trails to see near Zhongbu cross island highway. Witness the divine-blue stream amid splendour of massive marble cliffs blotched with tropical greenery and pagodas nested in green forests.
read more...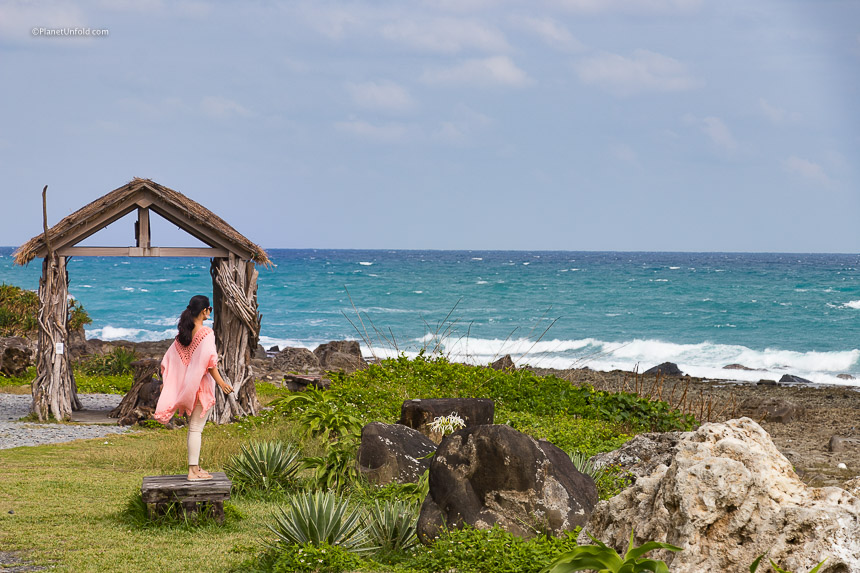 Taiwan:An Offbeat Destination
Read everything you want to know about an offbeat Taiwan here. An ideal 10 day road trip itinerary to explore Taiwan's modern cities, forests, lakes and several mountainous terrains along with hidden gems of dramatic eastern shorelines.
read more...
A Luxurious stay in Pulau Bintan, Indonesia
A Luxurious stay in Pulau Bintan, Indonesia
https://www.planetunfold.com/wp-content/uploads/2018/08/FullSizeRender-2-thumb-2.jpg
369
246
Sheetal Khatri
https://secure.gravatar.com/avatar/a8c4e10205dce919119e3338d8d5269d?s=96&d=blank&r=g
Summary
Article Name
Shiding Thousand Island Lake, Taiwan
Description
Amazing lookouts to catch glimpses of Shiding Thousand Island Lake. How to reach, specific places to see and other basic info. The most picturesque lake in the northern Taiwan. A hidden gem of Shiding district.
Sheetal Khatri
planetunfold.com
https://planetunfold.com/wp-content/uploads/2019/09/Final-logo-1.png