Taitung to Hualien on Incredible Eastern Shores
(Day 8)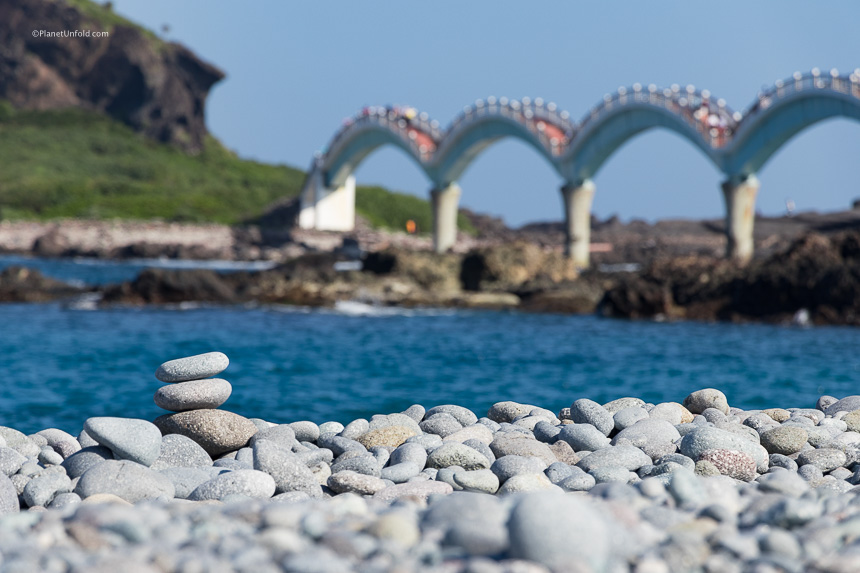 Taiwan East Coast
The long eastern shores of Taiwan embrace incredible nature to absolutely crave for. We felt inspired to see few individuals cycling their way along the east coast from south to north at their own pace. The road is sealed and smooth, perfect for cycling and long driving sideways coastal panorama. You will find sign boards for bushwalking or nature trails at several nooks. The segment is great for catching glimpses for native wildlife and birdwatching.
It's a 3-hour (176km) drive from Taitung city to Hualien and if you aren't in a rush then do stop to witness some of the most beautiful coastlines of this route located on edges of Dulan Forest, Taitung. The best way to explore is on a bicycle, but you might get exhausted if it is a sunny day. Hiring a car is an easier option with more flexibility. The entire East Coast National Scenic Area has several lookouts and trails, but the below are our icepicks of the day.
Xiaoyeliu, Fugang Geopark
Xiaoyeliu
You can catch Fugang geopark after a 13 km drive from Taitung City. A short wooden broad walk takes you to the park's shoreline which constitutes unique set of sandstone formations, also known as Mushroom rocks, Honeycomb rocks, Coral reef and Doufu rocks. You can see Green Island views from here. Xiaoyeliu visitor center features a geology exhibition hall with numerous rock samples from this coastal range. It's a perfect place to watch tropical marine life and hermit crabs.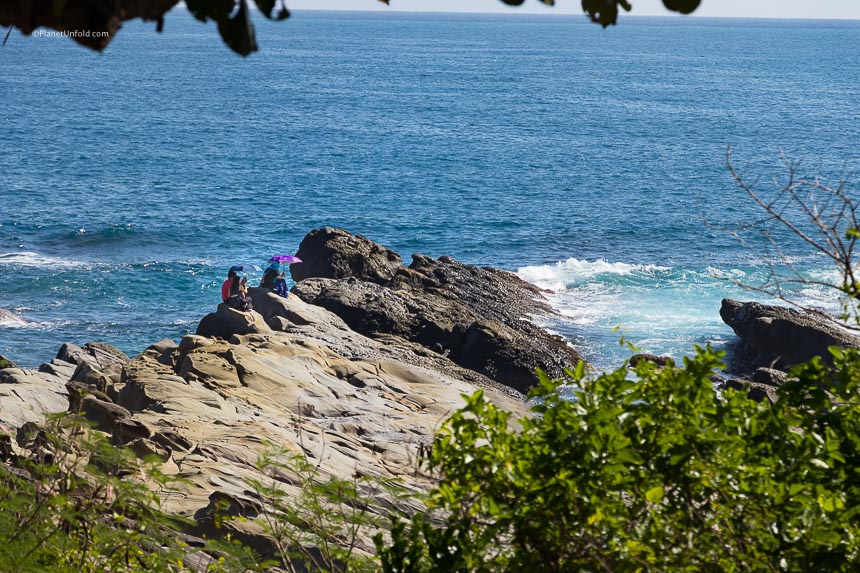 Fugang geopark
Additional Info: Parking fee is charged as per vehicle size (NT 50-60 for car), you can camp here with some fee (NT 800-1000, includes parking, BBQ, hot-bath) which varies on weekday/weekend. There are plenty of shops selling beach wear, accessories, food, drinks and souvenirs.
Address: No. 500, Songjiang Rd., Taitung County (Xiaoyeliu Visitor Center), Opening hours: 9am-5pm
Jialulan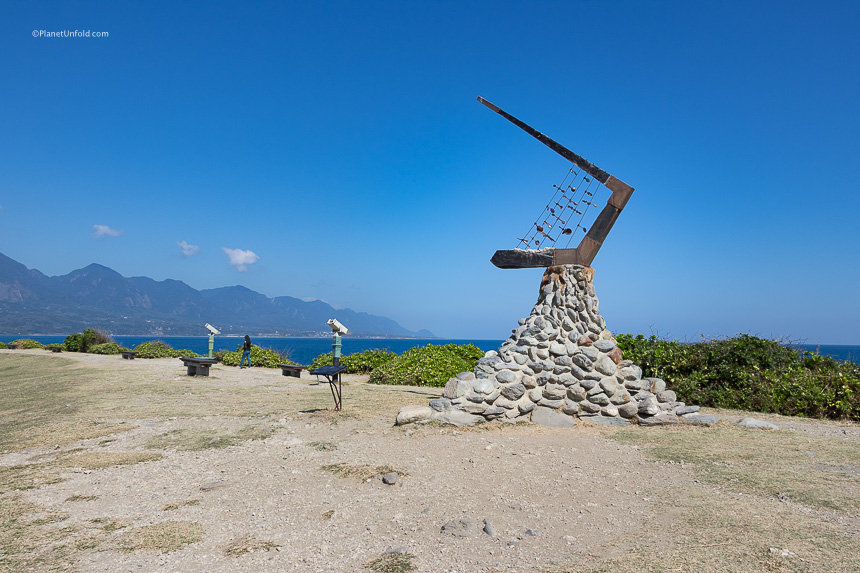 Jialulan
An ecologically designed natural yet artistic coastal cliff which annually becomes a market place for handicrafts too. Jialulan is only 1 km from Fugang and easy to spot. It has a wide parking area, shade, lookout bridge and variety of arty sculptures that give generous scope for photography. The elongated ocean panorama here is breathtaking, if you enjoy the sight of ferocious waves bumping into rocks, this is the place for you.
Qili Bridge, Donghe Township
Qili bridge
As we drove for about 20 more kilometers, we found ourselves crossing an elevated high cliff lookout bridge which also has a café. Certainly, this is the only café in east of Taiwan offering stunning seashore sights. They serve fresh juice and coffee (closed on Wednesdays). There is a trail alongside to climb downstairs for coast but it has been sealed currently. There isn't a designated parking area, we had to wait until we found a spot.
Address: No. 11號, Qili Bridge, Donghe Township, Taitung County, Taiwan 959
East Coast National Scenic Area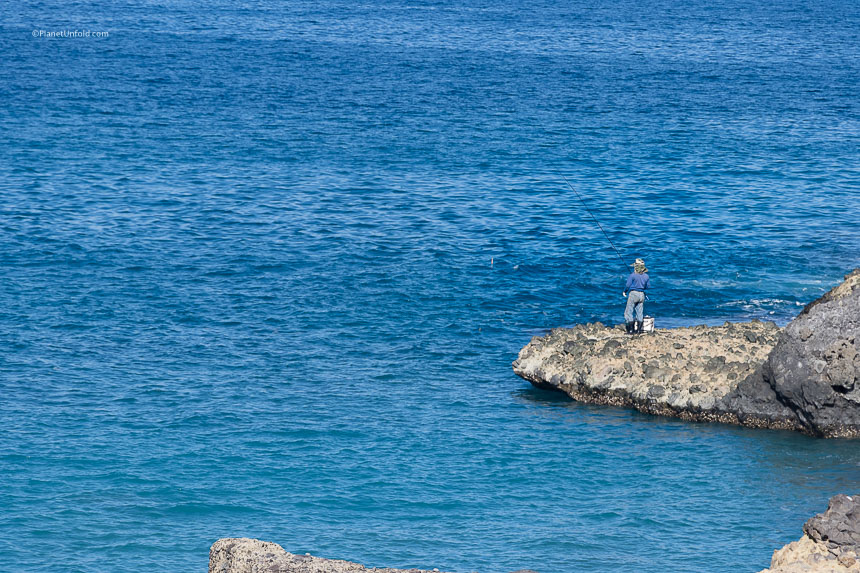 east coast national scenic area
The next 10km drive took us to the designated and well-rounded East Coast National Scenic Area. The region is full of charming spots, nearest to Amis Folk center and Douli beach. You can access water sports, cultural activities, dining and lodging from here. The Torik visitor center is walking distance from the parking space to gather information on activities and pricing if you wish to stay and spend more time here.
Sanxiantai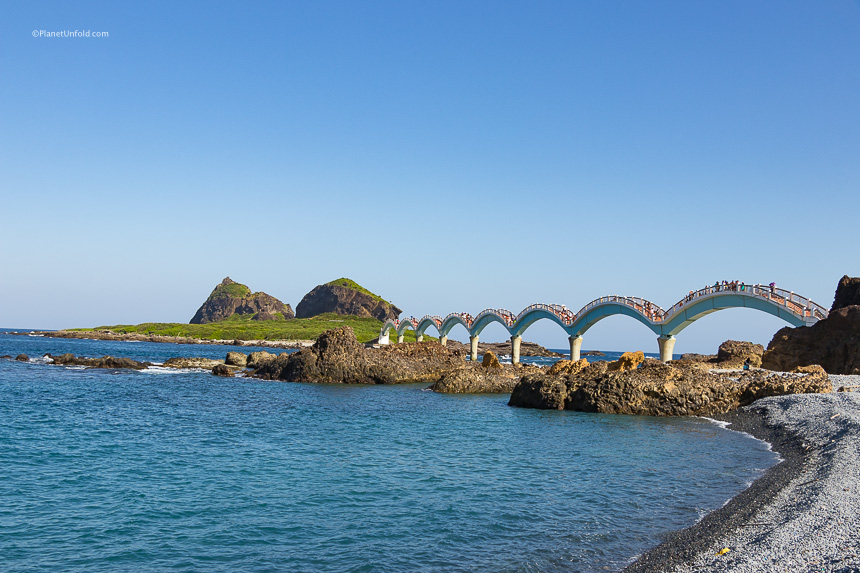 Sanxiantai
Sanxiantai stretches for about 10 km embracing several islands on the coast of Chenggong Township. A short walk from parking towards seaside brings stunning sights of erudite pebble beach, coastal trails and an iconic footbridge in shape of sea-dragon bonding the coast to its largest island. We spent most of our afternoon here before heading to Hualien.
Many tour operators bid a two-day tour to explore the east coast scenic area covering all above spots, we recommend exploring on your own to cherish independence. The remaining drive to Hualien is another 114km and takes approx. two hours. We managed spending a full day exploring all above spots and still got to reach Hualien, an hour before dusk.
Day 3: Hamilton Gardens & Hobbiton
Day 3: Hamilton Gardens & Hobbiton
https://www.planetunfold.com/wp-content/uploads/2019/09/IMG_1047-Those-Sinful-Desserts-1-1024x779.jpg
1024
779
Sheetal Khatri
https://secure.gravatar.com/avatar/a8c4e10205dce919119e3338d8d5269d?s=96&d=blank&r=g
Summary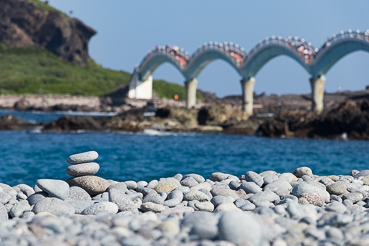 Article Name
Taitung to Hualien on Incredible Eastern Shores
Description
A list of most incredible spots to discover on Taiwan's striking east coast. An ideal self drive route from Taitung to Hualien on prolonged black sand shores to immerse yourself with nature. Top things to do within east coast national scenic area.
Sheetal Khatri
planetunfold.com
https://planetunfold.com/wp-content/uploads/2019/09/Final-logo-1.png