Taiwan Countryside and Quaint Surrounds of Sun Moon Lake
(Day 4)
Taiwan countryside
It is totally worth spending a few days in the quaint and misty heart of Taiwan. The central mountain ranges of Nantou are home to stunning landscapes, sheltered with woodland and numerous walk trails, it has an aura of enchantment. Who wouldn't love waking up to chirping sound of birds, elegant sunrises, foggy ambiances that create mood of fairylands.
The Sun Moon Lake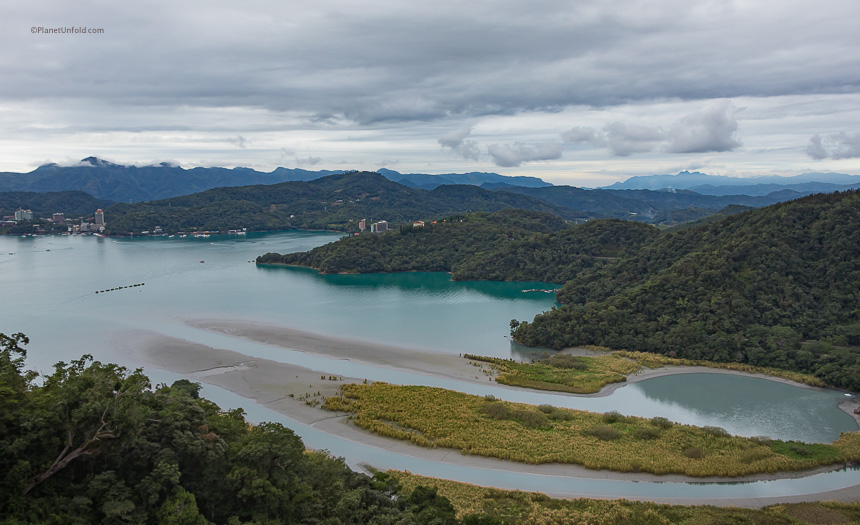 Sun Moon Lake
An alpine, Sun Moon lake in the heart of Taiwan is certainly most celebrated destination.
Being Taiwan's prime lake situated in Yuchi, Nantou, it was also an aboriginal settlement of Thao people. The lake acquired its name because its east side resembles a sun while the west side resembles a moon.
Besides an impression of a Chinese countryside canvas with mist-laden water and outlined peaks, the tourism here is also enhanced by rise of other industries like tea, pottery, timber, agriculture and handicrafts.
The lake has 3 piers (Shuishe, Ita Thao, and Xuanguang) offering boat cruises which are also informative visitor centers to guide about local surrounds.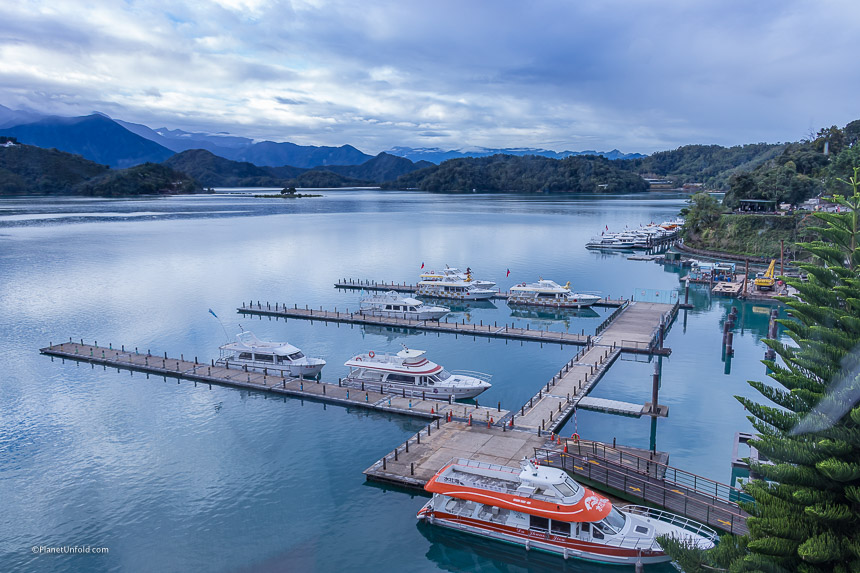 Sun Moon Lake piers
Ways to explore?
The best way to sightsee this area is to grab a local map from a ticketing booth located at any of the three piers and choose what suits you best. You can opt for a 'Sun Moon Lake pass', costs around NT 390, which includes round the lake bus ticket, boat tour, Ropeway ticket and an inter pier voucher. Most popular ways to sightsee here are:
Cycling: This surrounding area of Sun Moon Lake has been one of the best cycling routes in Taiwan. Check if your hotel provides free bicycles. If not, you can hire them from the shops near piers.
Nature Trails: It is a mind-blowing experience to nature walk on trails in the area. There are about 15 trails surrounding the lake currently. Such trails encompass temples, historic sites, churches, sentries, lighthouse, bamboo forest, butterfly park, unique ecologies and most of all stunning hill top views of the lake and mountains. Just choose the ones you like and follow the map/sign boards.
Boat Tours: All three piers offer scenic boat rides (between 9am to 5 pm) to explore the lake's surrounding landscape. This is also the quickest way. The places accessed in a boat tour are Lalu island, Ita Thao and Ci-en pagoda.
Ropeway
Ropeway: They offer round trip ropeway tickets to discover bird eye views of the majestic lake and mountains up to Formosa aboriginal culture village. Definitely worth a ride.
You can find more information about boating schedules, fares and transport options at Sun Moon Lake here.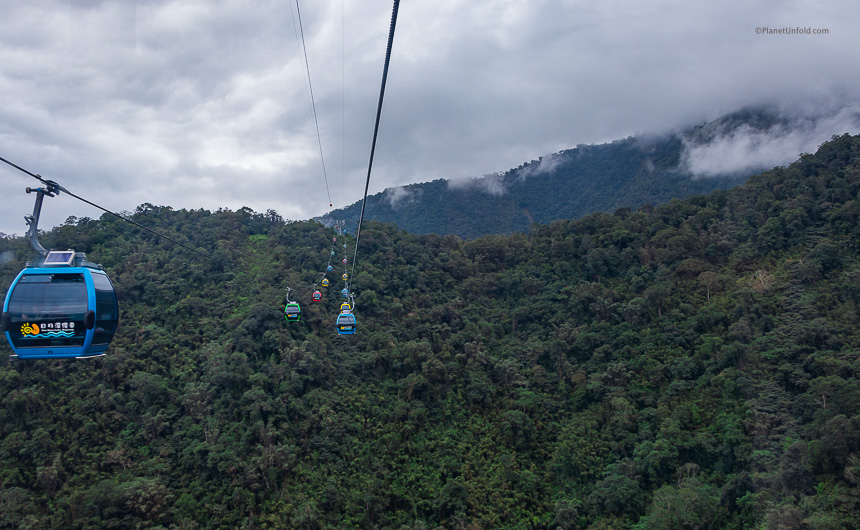 ropeway to reach formosan
Neighbouring Attractions
An outing at Sun Moon Lake is incomplete without sightseeing its amazing neighbourhood. It is also common here to see people coming for wedding photoshoots or even getting married in the tranquil backdrops.
Arriving a night before gave us ample time to finish a few hike trails early morning and then rest of the day to drive further on our route pausing over the below locations.
Temples
Wenwu temple
The quaint vibes of Sun Moon Lake attract many religious practitioners and spiritual followers. People who crave contentment from their tense routines, come here to pray and meditate. Visiting temples around the lake delivers abundant prospects to learn about different religions, cultures and their architecture.
The Wenwu temple, devoted to the god of literature, god of war and Confucius (an influential Chinese teacher, politician and philosopher). You can also see Xuanzang, Xuanguang (Buddhist temples) and Matchmaker Temple (to pray for love) in the area.
Formosan Aboriginal Culture Village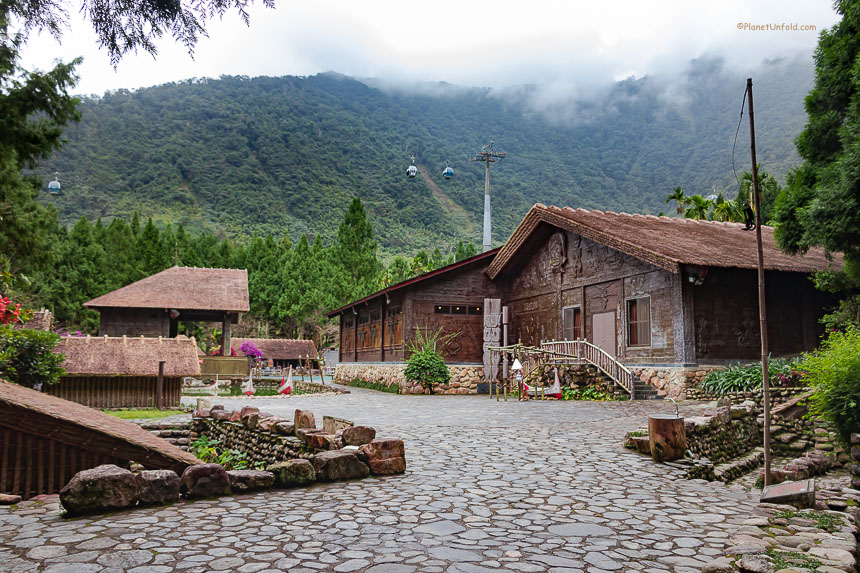 Formosan Aboriginal culture village
Situated at east of the lake, Formosan Aboriginal Culture Village is a theme park devoted to re-created indigenous villages, cherry blossoms, amusement park with tallest free fall rides. Displays here include centuries-old carved lintel pieces, handicrafts and weapons. One can actually spend an entire adventure filled day here.
Coming here was the best decision we made on that day after finishing few nature trails at Sun Moon lake. The superb views of Sun Moon Lake and surrounding mist laden mountains from the cable car are totally worth it.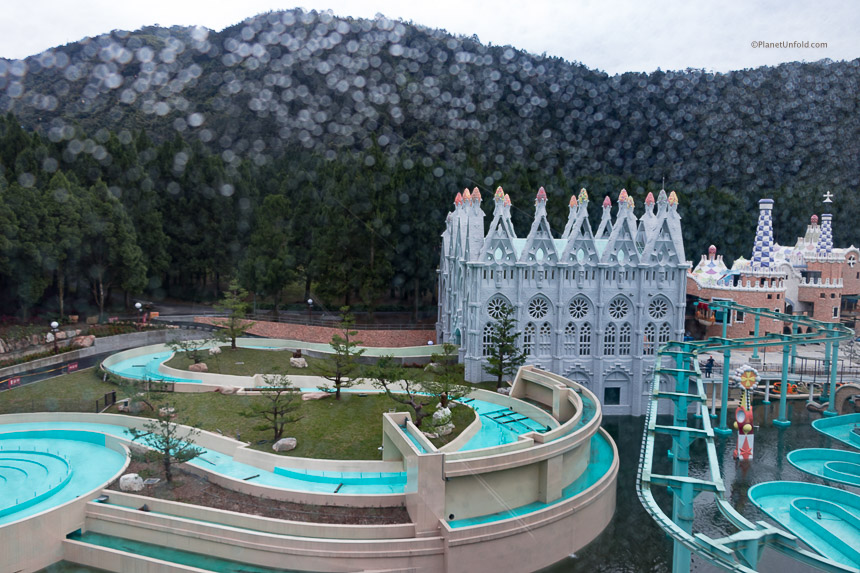 Amusement isle
The park has few amazing sections: Aboriginal Villages, Cherry Blossom Forest (feb-mar), The Amusement Isle and a European garden. The area with aboriginal villages is beautiful with greenery and flowers all along. It has a rustic feel to it. We loved it so much to spend a lot of time seeing inside of every single house and lane, learning the history & culture of indigenous families. Don't miss the museum which has valuable collection of artifacts, lintels, ornaments weapons, handicrafts etc.
Facilities: There are about 9 restaurants and cafes spread throughout the walking path and the area is well developed with appropriate transport, strollers & wheelchairs, first aid, lockers, ATM, restrooms etc. If you feel tired from walking, you can request a courtesy bus to drop you at a particular stop, just ask at a local shop and they will arrange for it.
How to reach?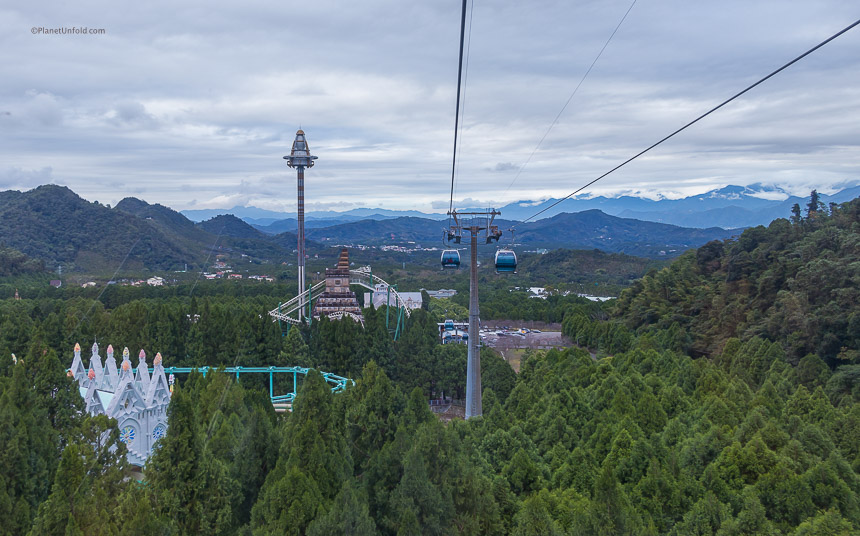 Ropeway to Formosan
You can definitely drive up there or take a bus, but we recommend taking a cable car ride for amazing views. The cable car and ticketing booth is at Ita thao pier at Sun Moon Lake ropeway (open till 4 pm only) that takes about 9 mins to reach Formosan Aboriginal Culture Village entrance. Do take the cable car with glass bottom.
Opening hours: 9:30 am to 5 pm.
Ticket prices: 850 NT per person (includes unlimited cable car rides)
More info here.
It is not easy to find alternative transport options around the area once the cable car stops operating, so it is advisable to leave by 4 pm to avoid such circumstances.
We were aware of the fact and hence utilized the remaining day to drive further to Kaohisung which is approx. 217 km (3 hours) drive. We stopped for a quick dinner at Showtime Chiayi Store, they have bunch of good restaurants with nice cozy ambiance, especially the Thai Town Cuisine. They served quality food with generous quantity for a reasonable price.
If you decide to stay nearby this location, then we suggest to explore Taijiang boat tour (70 min) across wetlands in Tainan the next day.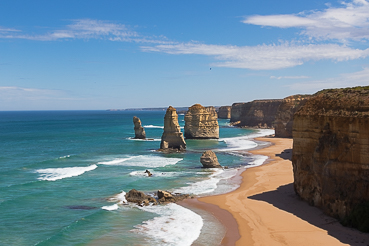 A day trip to 12 Apostles
A day trip to 12 Apostles
https://www.planetunfold.com/wp-content/uploads/2018/03/CANON_Canon-EOS-80D_10061312-10118083_165-Thumb-1.jpg
369
246
Sheetal Khatri
https://secure.gravatar.com/avatar/a8c4e10205dce919119e3338d8d5269d?s=96&d=blank&r=g
Summary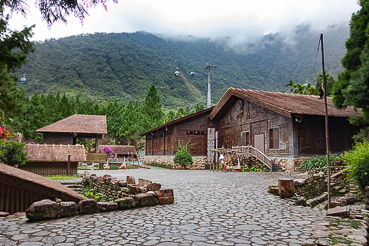 Article Name
Taiwan countryside and Quaint Surrounds of Sun Moon Lake
Description
Things to do around Sun Moon Lake. The central mountain ranges of Nantou are home to stunning landscapes, sheltered with woodland and numerous walk trails, it has an aura of enchantment. You will love waking up to chirpy bird songs, elegant sunrises, foggy ambiances that create mood of fairylands.
Sheetal Khatri
planetunfold.com
https://planetunfold.com/wp-content/uploads/2019/09/Final-logo-1.png