The Phenomenal Sojourn in Taitung
(Day 7)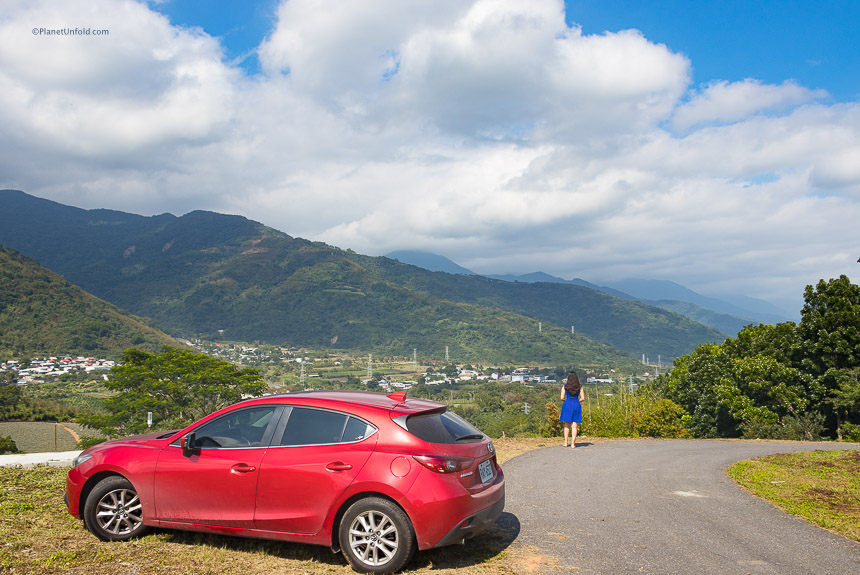 Taitung, Taiwan
Taitung in southeast coast of Taiwan is an exceptional land of mountains, valleys, rivers and abundant natural resources. Travelling to Taitung brings you to a serene location with outmoded vibes and habitations of preserved cultures and communities. It's a far-far-away land from mundane thoughts and routine hum-drums and that is why we called it a phenomenal sojourn.
The cultural characteristics here are derived from six indigenous communities called as Amis, Bunun, Puyuma, Rukai, Tao and Paiwan. They are also preserved to display their rich and diverse ethos.
This scenic coastal slice of Taiwan grows excellent rice, tea, daylilies, custard apples and is also cherished for its delicious smoked skipjack tunas, and marlins. It is a fabulous city where nature and culture are worth relishing at a slower pace. But, if you only have a day or two, do spend it in the most picturesque surrounds to get the real feel.
Best Lures of the Day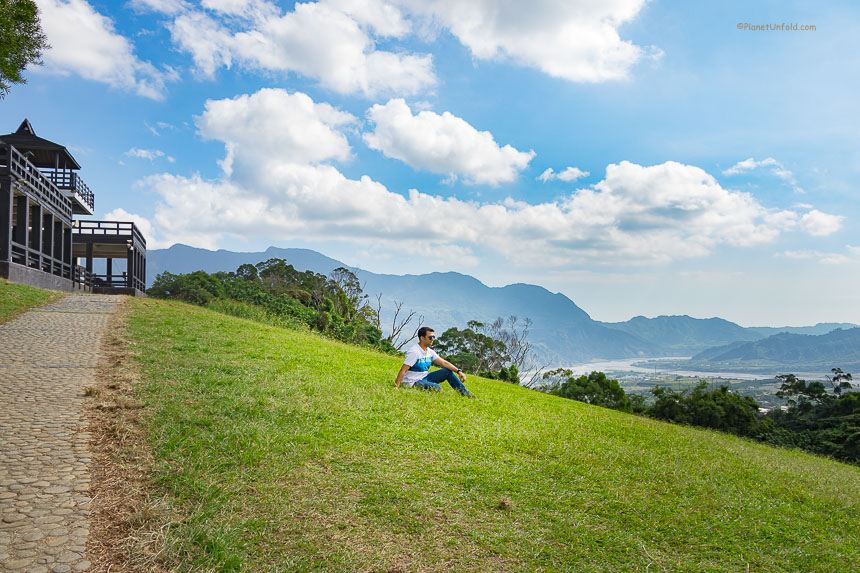 Best Lures Taitung
An ideal two-day approach is to explore Taitung's grassy highlands, indigenous tribes, city and night markets in a day and shelve nature walks and coastal sceneries for next day. Here's what we explored in one day.
Luye Highlands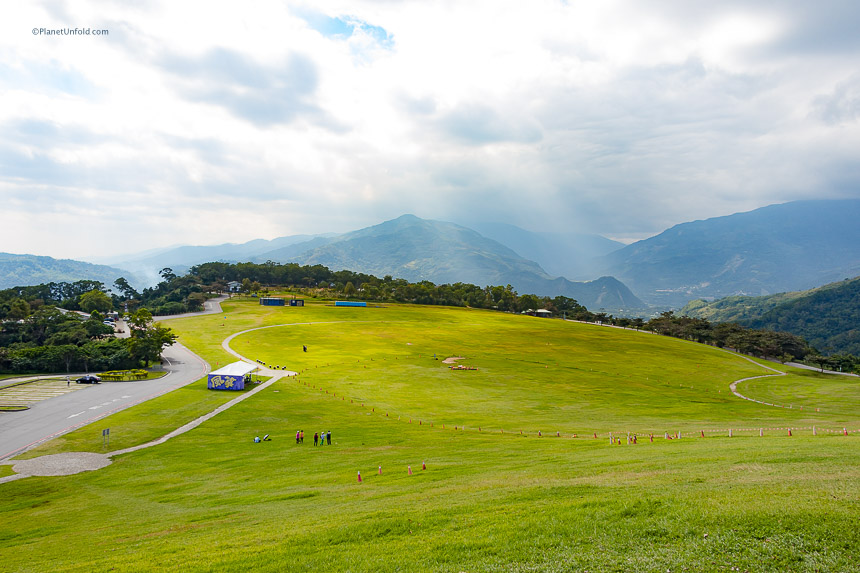 Taitung luye highlands
Luye highlands is a vast prairie promenade close to Yong'an village, it is most renowned for its mid-year (June-August) international hot air balloon festivals, painting vibrant summer skies. We were here in late November and had the whole foggy dwelling to ourselves. The lowland is bordered by immense mountainous region where you can adore drifting clouds over distant peaks.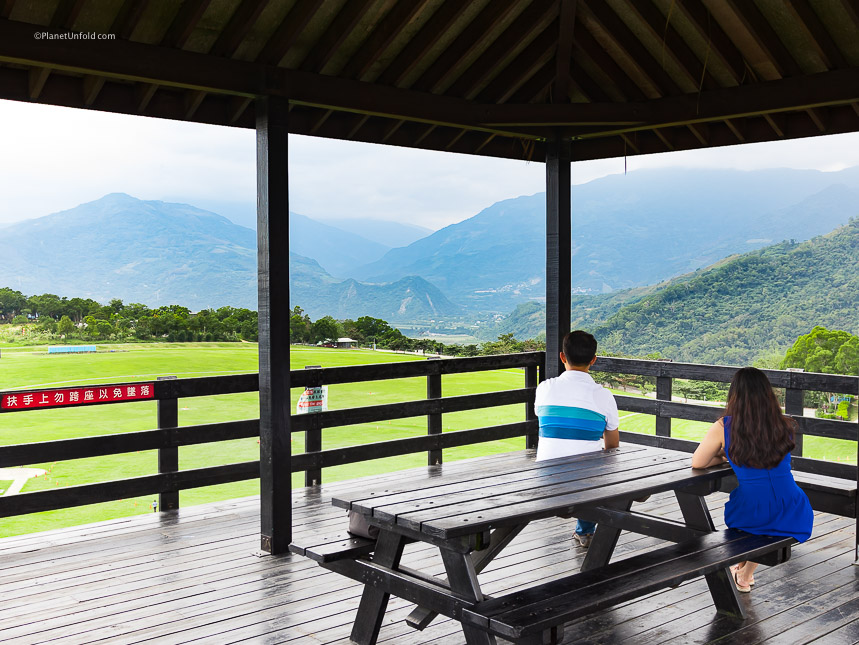 Us at Luye
There isn't much to do other than the time of balloon festival when this place is crowded, but the greenery and ambiance is breathtaking to take peaceful nature walks, bird watching with few B&Bs nearby for an elegant stay all year around.
Address: No.46, Gaotai Rd.,Yong'an Village, Luye Township, Taitung County, Taiwan
Bunun Tribe Cultural Park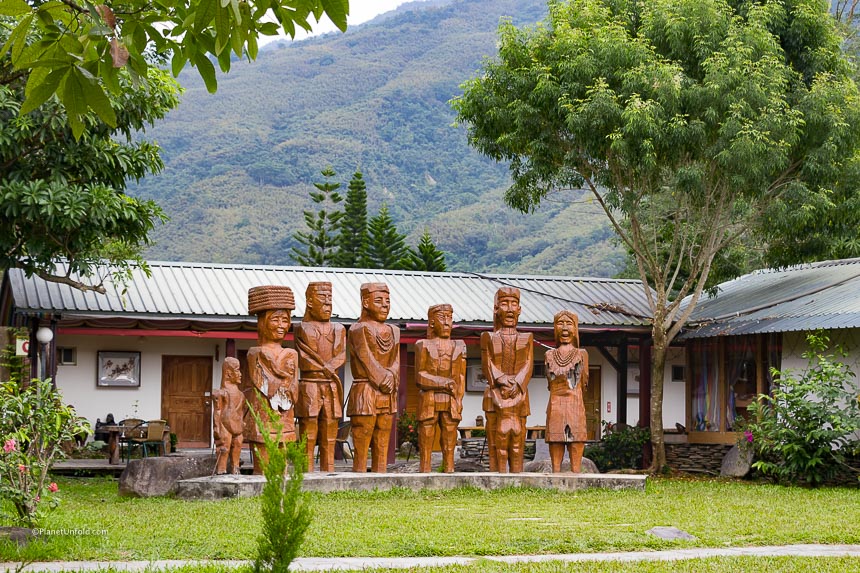 Bunun Tribe statue
The Bunun Tribe (5 mins to Luye highlands), is an agricultural community farm founded by Bunun Foundation where villagers make a self-reliant living engaging visitors to experience Bunun culture in profundity. The farm is a beautiful, naturally enriched and well decorated abode with bed-and breakfast inn, a theatre, a café and an eco-park.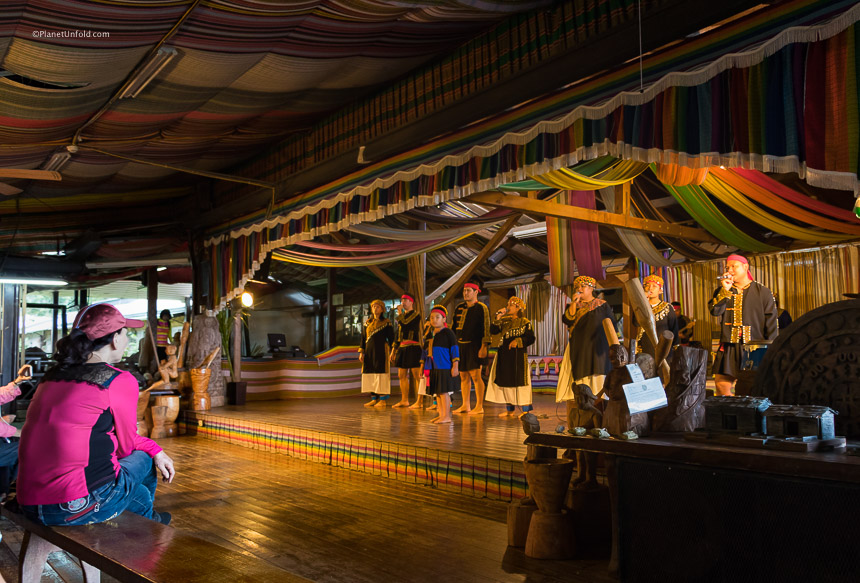 Bunun Tribe
It is a team of around ten people who are living as family and working as a team managing everything on their own. It was overwhelming to see the same people who sell tickets at the entrance, were also facilitating other activities/serving at cafes and later performing at tribal theatre, from Pasubutbut (the eight-part harmonic singing) to traditional tribal dancing and singing.
This place is a 'must visit' to glance at the history and culture of some preserved tribes. The performances however were in native language, so we didn't understand a thing but enjoyed the atmosphere and witnessed their rich indigenous culture.
Address: No. 191, Neighborhood 11, Taoyuan Village, Yanping Township, Taitung County, Taiwan
Tiehua Music Village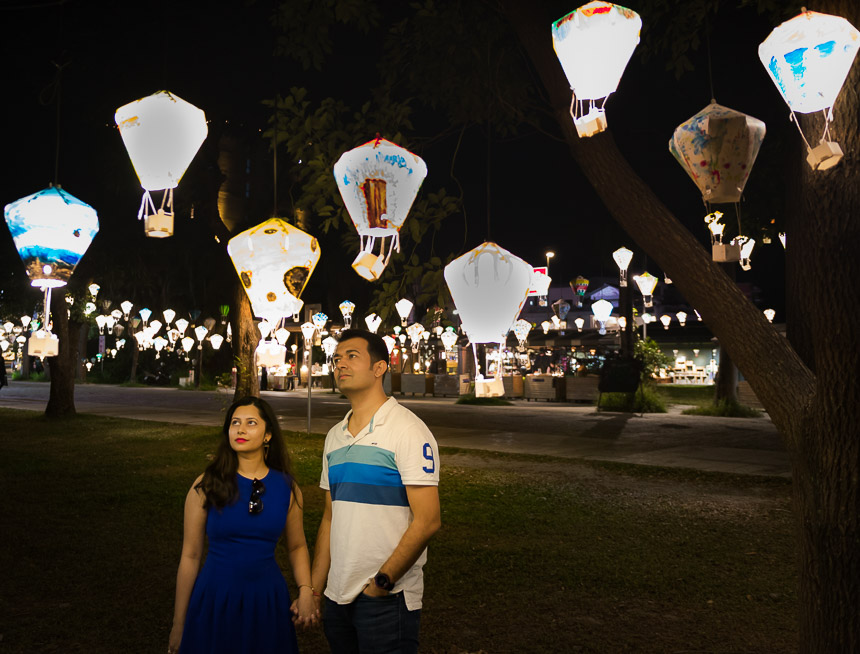 Teihua music village
Pleasant musical evenings are a delight to wind up a tiring, adventurous day and Teihua Music Village is just the place you want to be to do the same. This place is great for an evening stroll as the whole street is lit up with colourful handmade lanterns that look vibrant and gorgeous. The long walking lane gets full of art, craft, handmade jewellery and food stalls.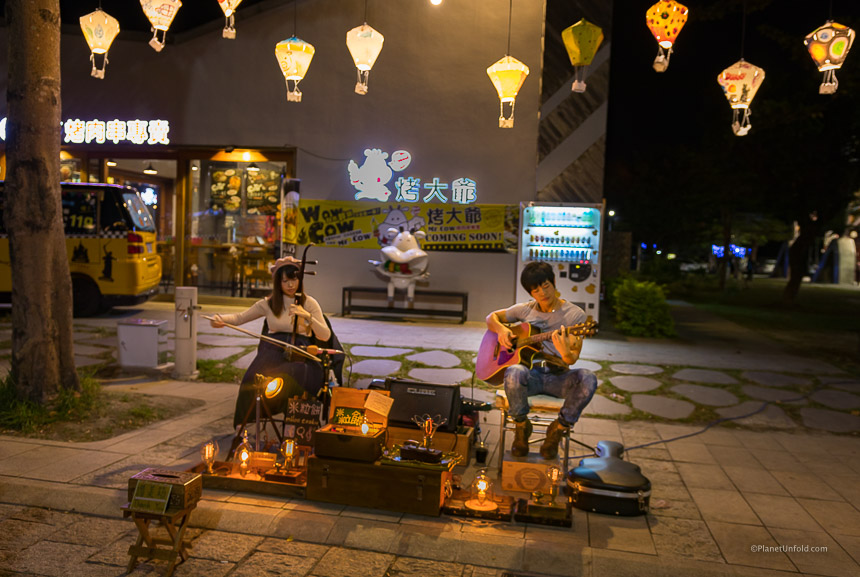 Teihua music village
Singers and musicians give stirring performances at a leisurely pace. You can also enjoy quick bites of local desserts while shopping for a pair of crafty accessories. The surrounding area is close to city center and has a few western cafes as well as Asian restaurants, try the Japanese
Address: No.26, Lane 135, Sinsheng Rd., Taitung City, Taitung City, Taiwan
Other Points of Interest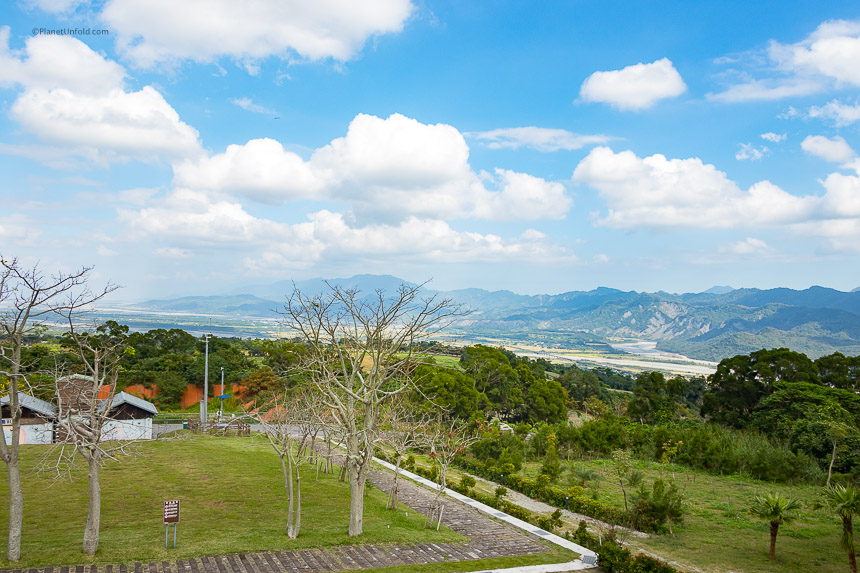 Taitung scenery
Taitung is rich with exotic hot springs, serene ponds, dense forests and lakes which makes it an ideal destination to enjoy the countryside ambiance we all crave for. If you plan to stay more than a day and are open to challenge your fitness level then try visiting Li Song hot spring which is 63 km from Luye Highland and the route requires partial climbing through damp rocks, crossing forest and about 30 mins of rappelling steep stones to reach the hot spring.
You can also hike up a mountain for Chiaming lake in Haiduan township, climb outnumbered stairs on Sanxiantai bridge along east coast, drive for Zhiben hot spring amongst Beinan forests and discover coastal sea caves turned into temples at Baxian Caves in Changbin township.
Some other serene and easy locations are Brown Boulevard, Taitung Forest Park and Jhihben National Forest which are good for a relaxing romantic stroll with partner or a picnic with family.
Where to Stay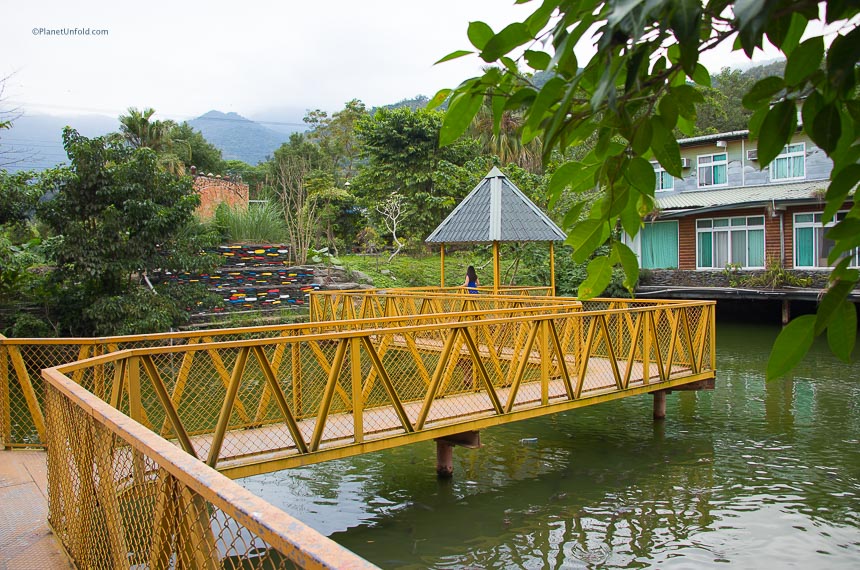 Taitung Stay
The best stay options are found in Taitung city within reasonable price range. You can find variety of food and shops which makes it easier to have dinner and fill up on supplies too. We stayed at The Suites in Taitung which is a newly opened hotel, the premises are cozy and rooms feature smart toilets. The location is very close to Taitung night market and Teihua Music Village.
We also walked some scenic coasts of Taitung on our way to Hualien that we will cover in our next post. We love to hear from you, drop us a line or relevant questions about the post and we will answer as soon as we can.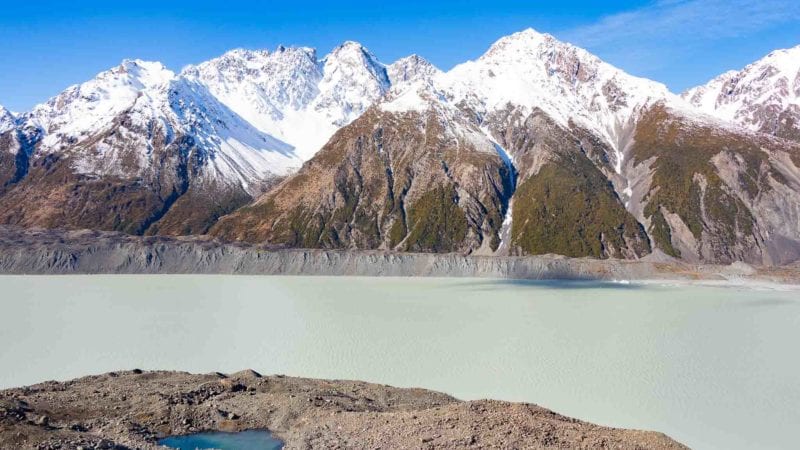 New Zealand: Full Travel Guide|Itinerary|Tips
New Zealand: Full Travel Guide|Itinerary|Tips
https://www.planetunfold.com/wp-content/uploads/2019/12/IMG_8707-tasman-1-1024x683.jpg
1024
683
Sheetal Khatri
https://secure.gravatar.com/avatar/a8c4e10205dce919119e3338d8d5269d?s=96&d=blank&r=g
Summary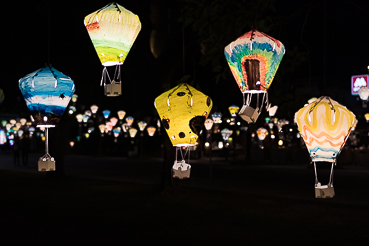 Article Name
The Phenomenal Sojourn in Taitung
Description
How to spend amazing time in Taitung, discover serene locations with outmoded vibes and habitations of preserved cultures and communities. It's a far-far-away land from mundane thoughts and routine hum-drums and that is why we called it a phenomenal sojourn.
Sheetal Khatri
planetunfold.com
https://planetunfold.com/wp-content/uploads/2019/09/Final-logo-1.png