Things not to miss at Sentosa
Sentosa, it's an artificially created adjoining island with Singapore's southern coast, renowned as the resorts world, is particularly developed for fun and entertainment, especially for families with children. Several fun activities are organized here time to time on different occasions. Tourists who visit, definitely plan at least two to three days to explore this part of SG. They also offer islander passes to cover Sentosa online.
How to reach Sentosa
 Means of transport is never a concern in Singapore, wherever you are, either and LRT or MRT lines will be connecting nearby. Sentosa is located at the last stop named "Harbourfront" on Purple line. Just above the station, there is "Vivocity Mall" which is enormous and an astonishing place to explore all day.
The island has 4 stations named as Sentosa, Waterfront, Imbiah and Beach station. All have well organized entertainment sections at walking distance from each other. You can choose to go via Sentosa express from Vivocity mall (top floor) to all stations of Sentosa island. Its operating hours are from 7 am till 12 mid-night.
Universal Studios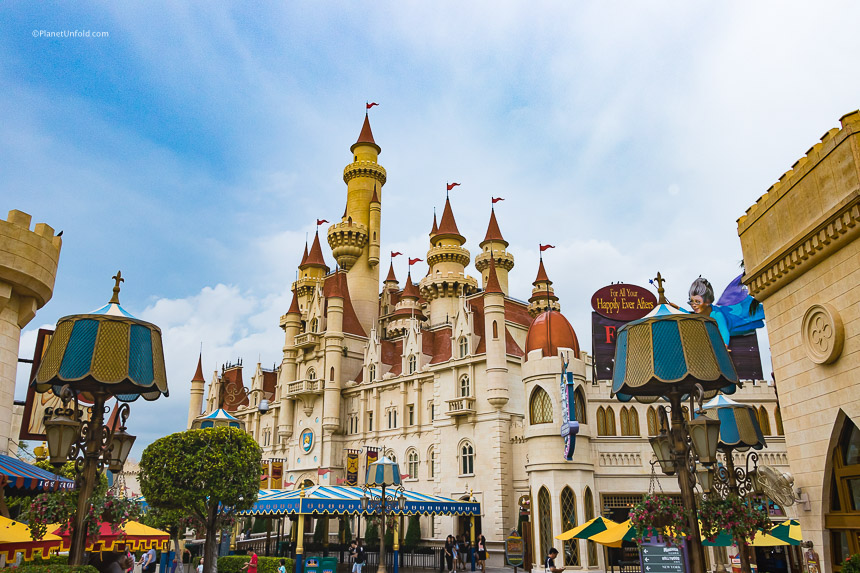 Universal Studios
This segment is established on Hollywood themes offering many rides, theaters, shows and game centers etc. Once entered, it takes and entire day to finish enjoying every segment within this premises.
Universal Studios has many other attractions to keep everyone engaged, they developed segments with the themes of most famous Hollywood movies like Madagascar, Far far away, Transformers. Especially, in the Egypt themed section, the ride named "Revenge of The Mummy" is amazing and so is the ride of "Transformers". Dare to go if you like heart pounding special effects.
Universal Studios-Egypt
Sea Aquarium
Moving on further there is a large  sea aquarium preserving a huge variety of fishes, it is known to be one of the biggest and best sea aquariums in the world.
Ticket Price: SGD 38
Dolphin Island
Dolphin Island
In Resorts World Sentosa, there is a segment called  dolphin island where people can watch and play with dolphins, they also have programmes that allow interactions and swimming with dolphins, an experience one of a kind.
Trainers also share their knowledge about dolphins, their habitats, migration patterns, diets etc.
Ticket Price: SGD 68 to SGD 498
Adventure Cove Waterpark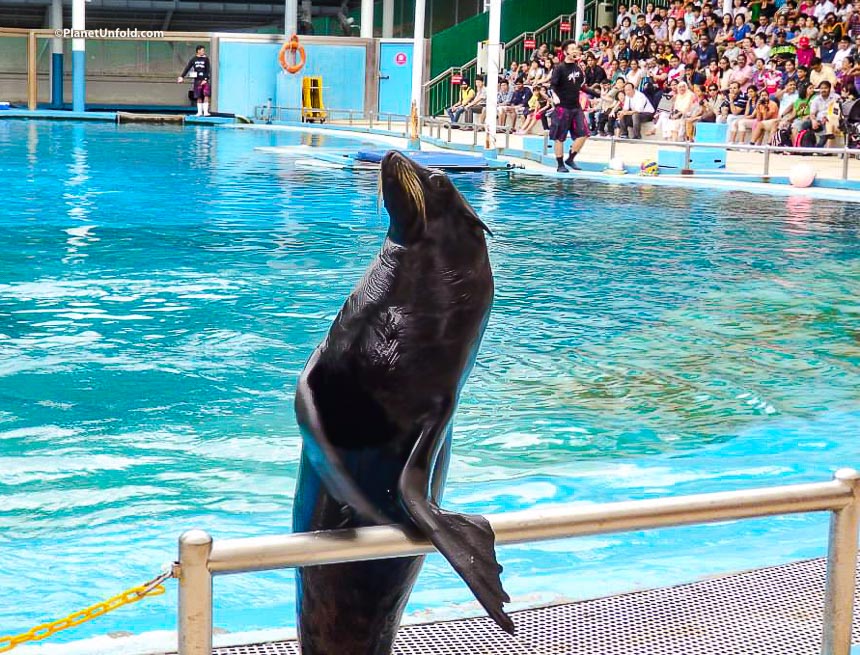 Adventure Cove Waterpark
If you love speedy slides, tropical fish encounters, drifting away on lazy rivers, snorkel, this place is not to be missed by any chance. This waterpark offers incredible aquatic thrills like powerful hydro magnetic coaster, wet maze, tidal twisters, splash pools, rainbow reef, ray bay (where you can interact with stingrays), shark dive and lots of other water adventures.
Ticket price: SGD 38
Trick Eye Museum
A must visit place in Sentosa, Trick eye museum is globally renowned optical art museum from Korea, which introduced Augmented Reality Technology (AR) that features in its unveils, bringing its art installations and paintings to life.
People visiting can be engrossed with the electrifying sounds, illuminations and other special effects that create realistic illusions.  One of the best places to photograph and make memories.
Ticket Price: SGD 25
You will also see a huge Merlion Statue after a little walk further which is a nice photography spot. The surrounding area is attractive, well decorated and playful.
iFly Indoor Sky Dive
iFly is just located at the entrance of Sentosa beside the beach station Siloso, providing a thrill of Indoor Sky-diving experience to visitors.
Ticket Price: SGD 79 to SGD 99
Casino
Casino at Resorts World Sentosa is chockfull with unlimited gaming areas and clubs, sophisticated dining as well as entertainment. Folks simply spend a day relishing everything this place has to bid.
Entry: SGD 100
Sentosa offers multiplicity in eateries and cafes presenting numerous cuisines. You will see massive assortments for your food cravings. It takes us a good span of time and discussion to determining what to try as everything looks yummy. Overall this place is heaven for all age groups to enjoy.
Crane Dance
A journey of love, with a touching story of a pair of mechanical cranes, how their love for each other transforms them into real birds.
A show not to miss, the blend of innovative audio visual technologies, stunning light and water effects perfectly illuminates the cranes' graceful courtship. There is no admission fee for this show.
Songs of the Sea/Wings of Fire
Songs of the sea/Wings of fire
Songs of the Sea/Wings of Fire is a nother stunning place to end your day at Sentosa. It is an outdoor night show set against the open shoreline, a presentation of water spray spectacle, laser show and fire effects with good music crafting a spellbinding magical world.
Ticket Price: SGD 18
Upon crossing the above area, the next place people visit is Siloso and Palawan beach, which are advanced well for infrequent beach parties. Good place for night outs too.
To cover entire Sentosa in one day is not possible, it needs approximately 2-3 days to relish everything this incredible place has to offer.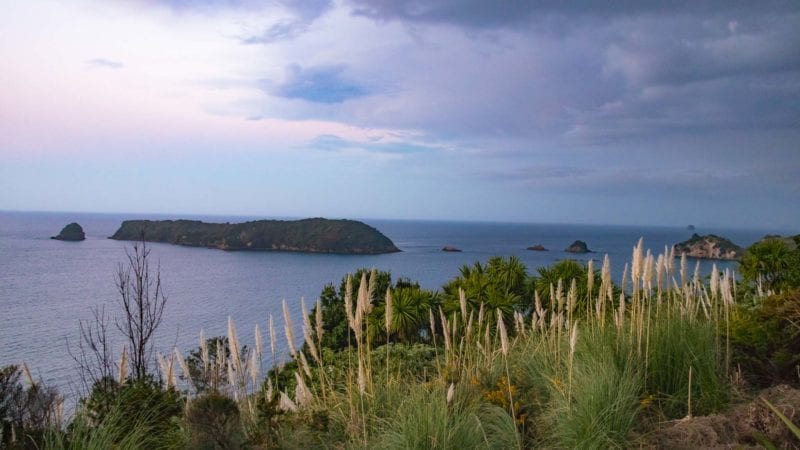 Day 2: Day Driving Coromandel Peninsula
Day 2: Day Driving Coromandel Peninsula
https://www.planetunfold.com/wp-content/uploads/2019/09/IMG_2400-Coromandel-Beaches-1-1024x683.jpg
1024
683
Sheetal Khatri
https://secure.gravatar.com/avatar/a8c4e10205dce919119e3338d8d5269d?s=96&d=blank&r=g
Summary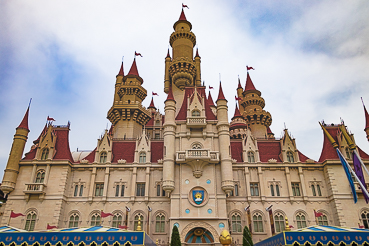 Article Name
Things not to miss at Sentosa
Description
Marvellous highlights of Sentosa that you can't miss, an island resort off Singapore's southern coast. Explore exciting events, Themed attractions, lush rainforest settings, soft sandy beaches and fun activities for everyone.
Sheetal Khatri
planetunfold.com
https://planetunfold.com/wp-content/uploads/2019/09/Final-logo-1.png