Top Attractions of Singapore
Singapore, an island, city-state located post southern Malaysian land, a multiethnic country that sits alongside a tropical climate and diverse population, is a global financial epicenter.
Marina Bay Sands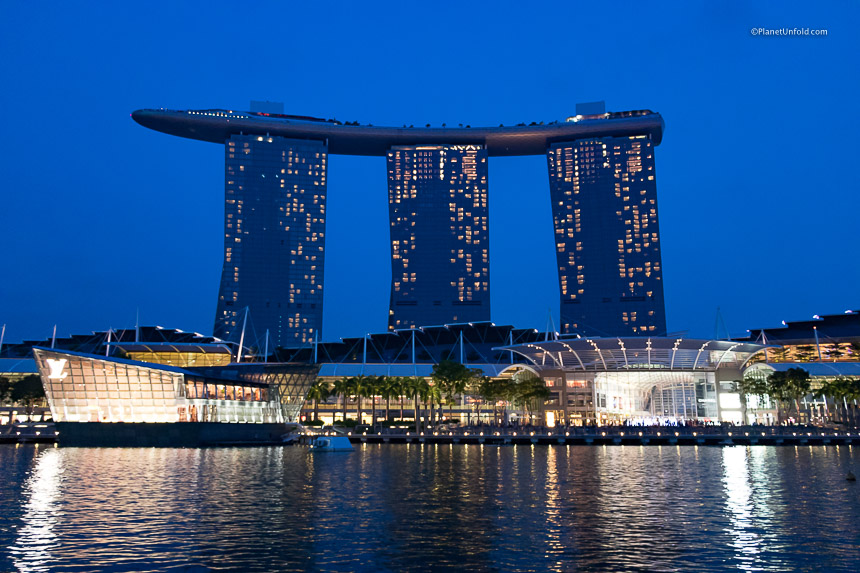 Marina Bay Sands
 Set in 3 ultra-modern high-rise buildings, this upscale hotel is a two-minute walk from Bayfront metro station. This hotel is the famous infrastructure with a ship shape built above the base of three main towers.
The ship above is basically an observation desk providing spectacular views of skyline, coastlines, as well as nearby islands. Also, it has one restaurant with rooftop dining and an infinity pool (pool is only accessible to the hotel guests).
Ticket for observation deck: SGD 23 approx.
Merlion Park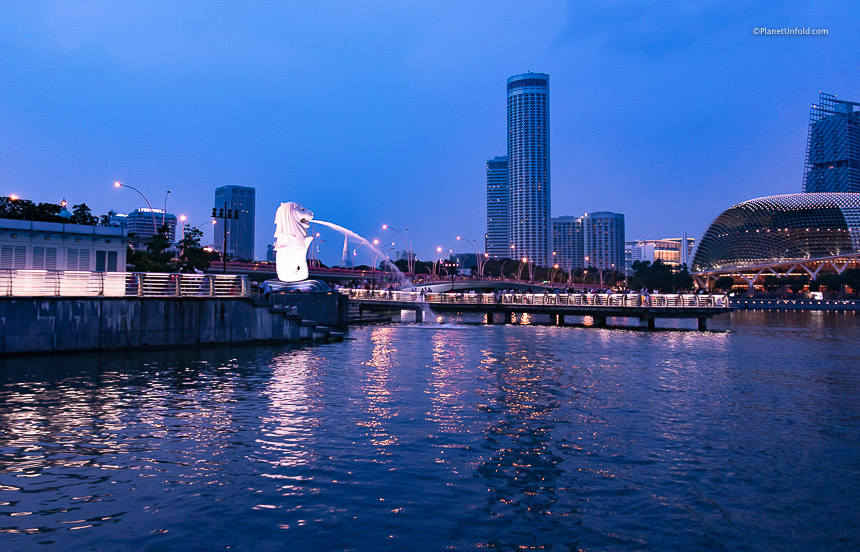 Merlion Park
The Merlion is a well-known marketing icon of Singapore depicted as a mythical creature with a lion's head and the body of a fish. It is widely used as a mascot and national personification of Singapore.
It is the Central Business District (CBD) area of SG, a business hub consists of high office buildings creating a modern skyline, also a river in between, on which there is a floating stadium developed. On the Independence day of SG, a fighter jet show in the sky is organised. This area surrounds big renowned hotels and outlets like The Fullerton Water-boat House, Louis Vuitton, One Raffles mall, Marina Bay Link Mall, Anderson Bridge, Esplanade bridge and National Gallery along with many other places to see.
It is one of the beautiful places in SG to hangout on beautiful evenings, everything like Botanical Gardens, Marina Bay Sands, Gardens by the Bay, Esplanade Theaters, Flyer, Library, Art and Science Museum is neighboring and are at walking distance from this Merlion Park.
Singapore Flyer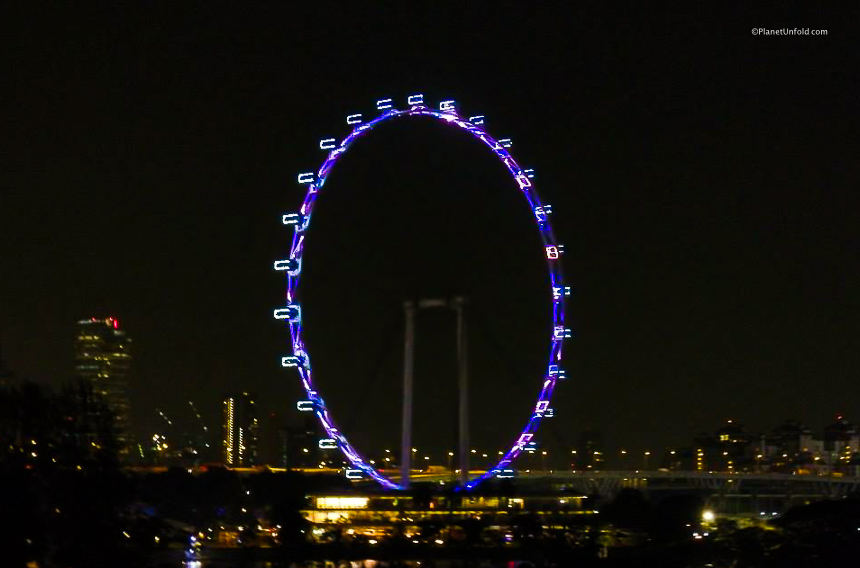 Singapore Flyer
The Singapore Flyer is a giant Ferris wheel in Singapore. Described by its operators as an observation wheel, people can buy tickets and sit in one of its cabins, it takes about thirty minutes to complete one rotation. One can get majestic views of SG along with its coastlines at a certain height.
Sentosa Island
Sentosa is an artificially created adjoining island with Singapore's southern coast, renowned as The Resorts World Sentosa, it is particularly developed for fun and entertainment, especially for families with children. Several fun activities are organized here time to time on different occasions. Tourists who visit, definitely plan at least two to three days to explore this part of SG. They also offer islander passes to cover Sentosa online.
Read more about Sentosa Island in our post "Things not to miss at Sentosa".
Gardens by the bay/ Super-tree Grove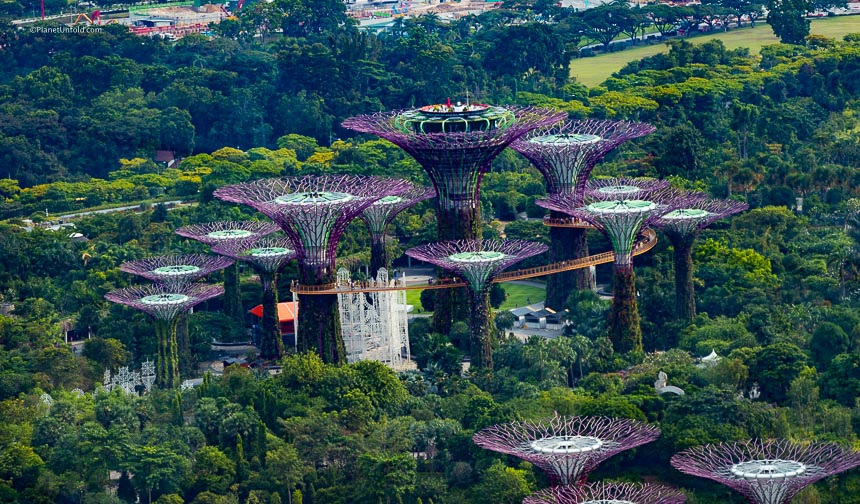 Gardens by the bay
Gardens by the Bay
is a nature park spanning 101 hectares of land in central Singapore, adjacent to the Marina Reservoir. The park consists of three waterfront gardens: Bay South Garden, Bay East Garden and Bay Central Garden that can keep us engrossed for an entire day with their beauty.
There are two big domes to visit various species of plants and flowers accumulated from various countries. In another dome they have built a cloud forest with a high waterfall, a misty and cool atmosphere full with rare vegetation environment. It is one of the places not to miss.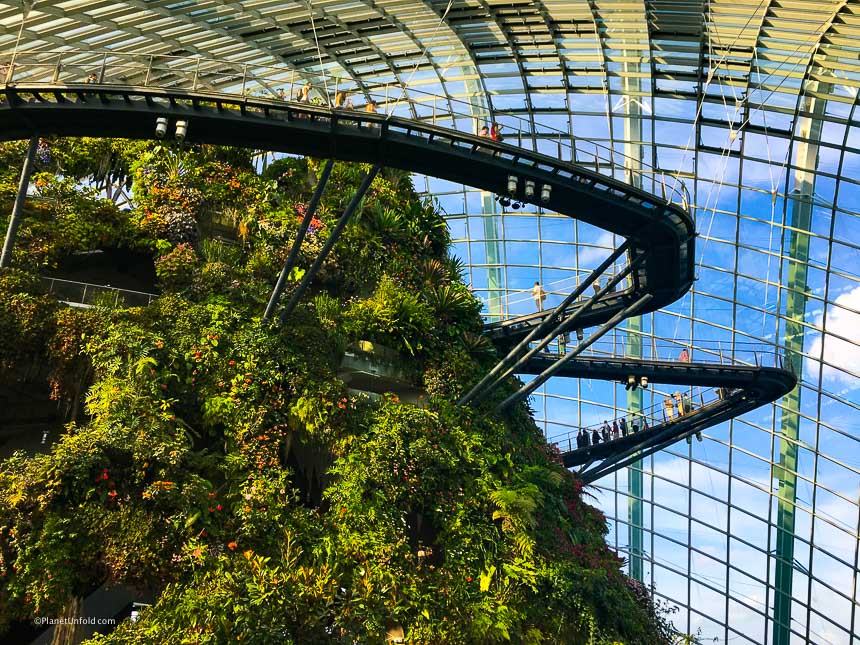 Cloud Forest
Admission to outdoor gardens is free here however the conservatories have fees, there is a small fee of SGD 3 to use shuttle service too.
Ticket price: For conservatories (Standard) SGD 28
Botanic Gardens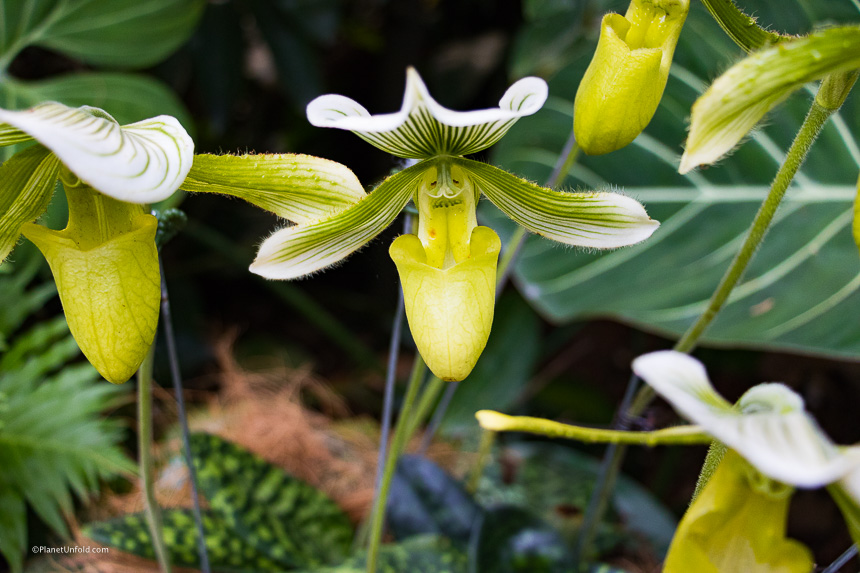 Botanic Gardens
The Singapore Botanic Gardens is a 158-year-old tropical garden located at the fringe of Singapore's main shopping belt. It is one of three gardens, and the only tropical garden, to be honored as a UNESCO World Heritage Site.
They have most beautiful Orchid Garden full with all diversities of orchids from all over the world. It's a great place to spend entire day amongst blossoming florae and garden trails.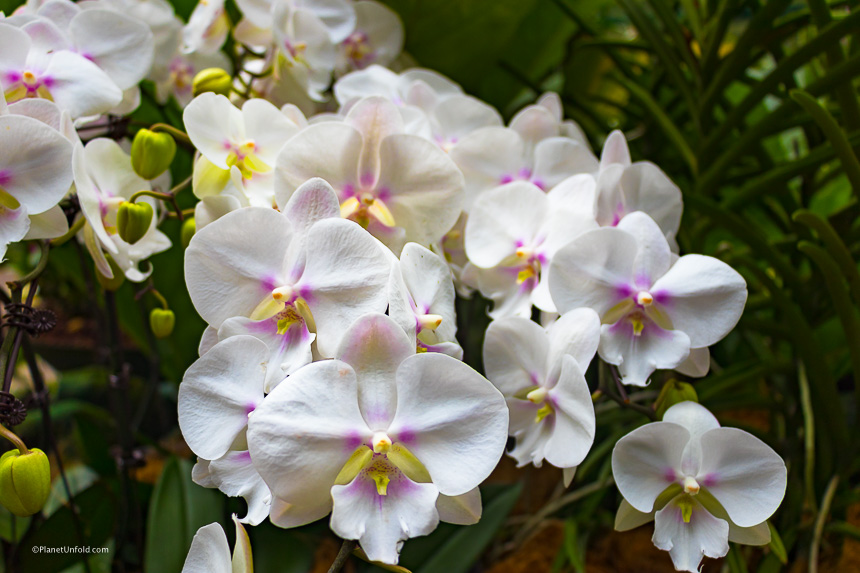 Orchid Garden
Most of its gardens are accessible for free however only Orchid Garden there is a fee of SGD 5.
Singapore Zoo/Night safari/River safari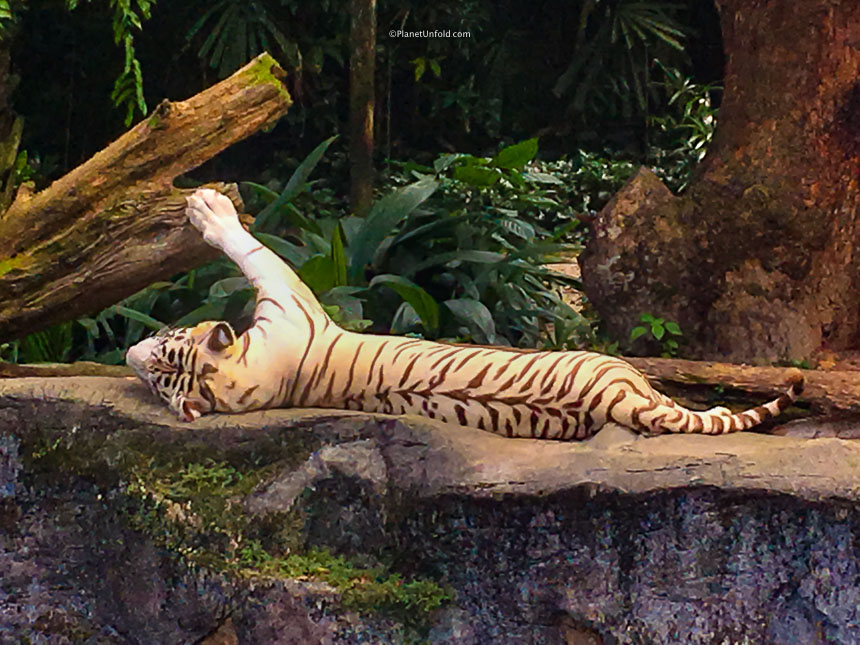 Singapore Zoo
It is allowed to feed some of the animals at particular timings. It takes around three hours to roam around the zoo.
They offer a unique and personal wildlife experience; you can try the "Singapore Zoo Breakfast with the Orangutans".This tour includes transportation from your hotel, a half day to explore the zoo, and has an optional upgrade the enjoy breakfast in the company of the zoo's much-loved orangutans which are good in number and exciting swinging high, enjoy their snacking on bananas. There is also a large family of Chimps, Meerkats, Komodo dragons, White Tigers, Kangaroos, Zebras, Jaguar, Lions, Giant Tortoises, beautiful Flamingos and so many other wild animals.
There is always more to wildlife in the Night Safari, River Safari and the Jurong Bird Park. Park hopper passes are available if you plan to visit more than one of the wildlife parks.
For latest prices you may visit their link here.
Jurong Bird Park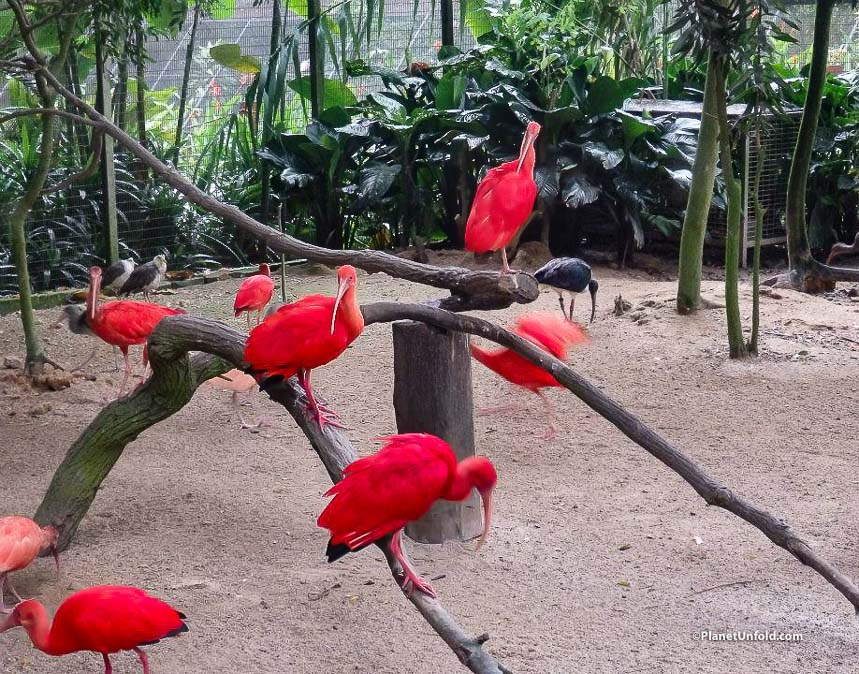 bird park
If you are a bird lover like us, you will surely enjoy this place full with thousands of our adorable winged friends.
As the name suggests, the park is located on the western slope of Jurong Hill. Our favourite part was feeding the lory birds, they are so friendly that they sit on your palms and feed the honey. Just outside this aviary, there is a small cafe where you can buy some honey to feed the birds.
A few highlights of this park are the exciting shows they offer like High flyer, Kings of Sky, Lunch with parrots etc. You can check out latest shows via this link: Jurong Bird Park
Little India & Arab street
Relatively diverse neighborhoods, located only two kilometers apart from each other, both Little India and Arab Street are unique in their own aspects. Little India is crowded with countless restaurants serving Indian delicacies, local vendors, Indian specific market products like sarees, jewelry etc., the name truly justifies. This place is heaven for those who miss Indian food.
Arab street on the other hand has a unique flavor blending in colorfully painted walls, music and Arab food. The street looks really happening during the evening. You will find special casual accessories, handbags and designer clothing around.
Nearby there is historic Sultan Mosque, built in 1825 with the distinctive golden domes and craftsmanship of the exterior. When we roamed around Arab street, we didn't want to go home until we fully explored it, no doubt it's a must visit.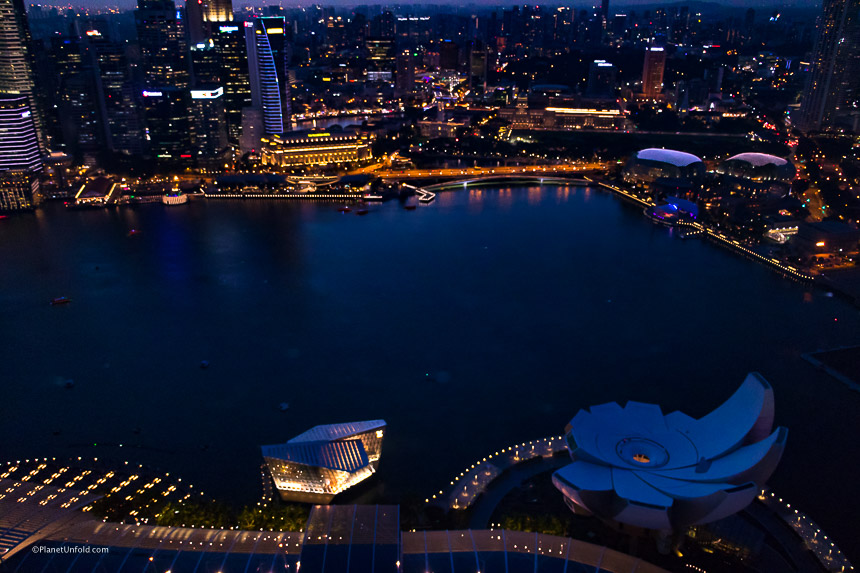 Singapore
Orchard Road
More than 20 exclusive malls and 6 departmental stores, numerous high class movie theaters like IMAX and plenty of eateries serving worldwide cuisines.
One could be forgiven for starting a shopping binge at every turn of Orchard as this is a world-class walkway for elegance and trendy customers. Betraying a single shop is not easy here.
The experience is enhanced during Christmas due to marvelous decorations around everywhere in Orchard. Husbands beware!! your wife might load you with lots of shopped packs to carry home!!
We suggest you to plan your trip for at-least a week in Singapore as there are many things to explore, from shopping malls to eateries, from gardens to museums and above all main attractions that cannot be missed.
Siem Reap Beyond Temples
Siem Reap Beyond Temples
https://www.planetunfold.com/wp-content/uploads/2018/07/IMG_1896-Thumb-1.jpg
369
286
Sheetal Khatri
https://secure.gravatar.com/avatar/a8c4e10205dce919119e3338d8d5269d?s=96&d=blank&r=g
Summary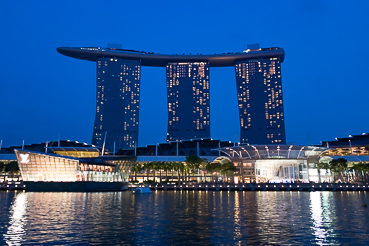 Article Name
Top Attractions of Singapore
Description
Wonderful Things to do in Singapore, a 4-5 day itinerary, family friendly attractions, world class food and shopping destinations.
Sheetal Khatri
planetunfold.com
https://planetunfold.com/wp-content/uploads/2019/09/Final-logo-1.png